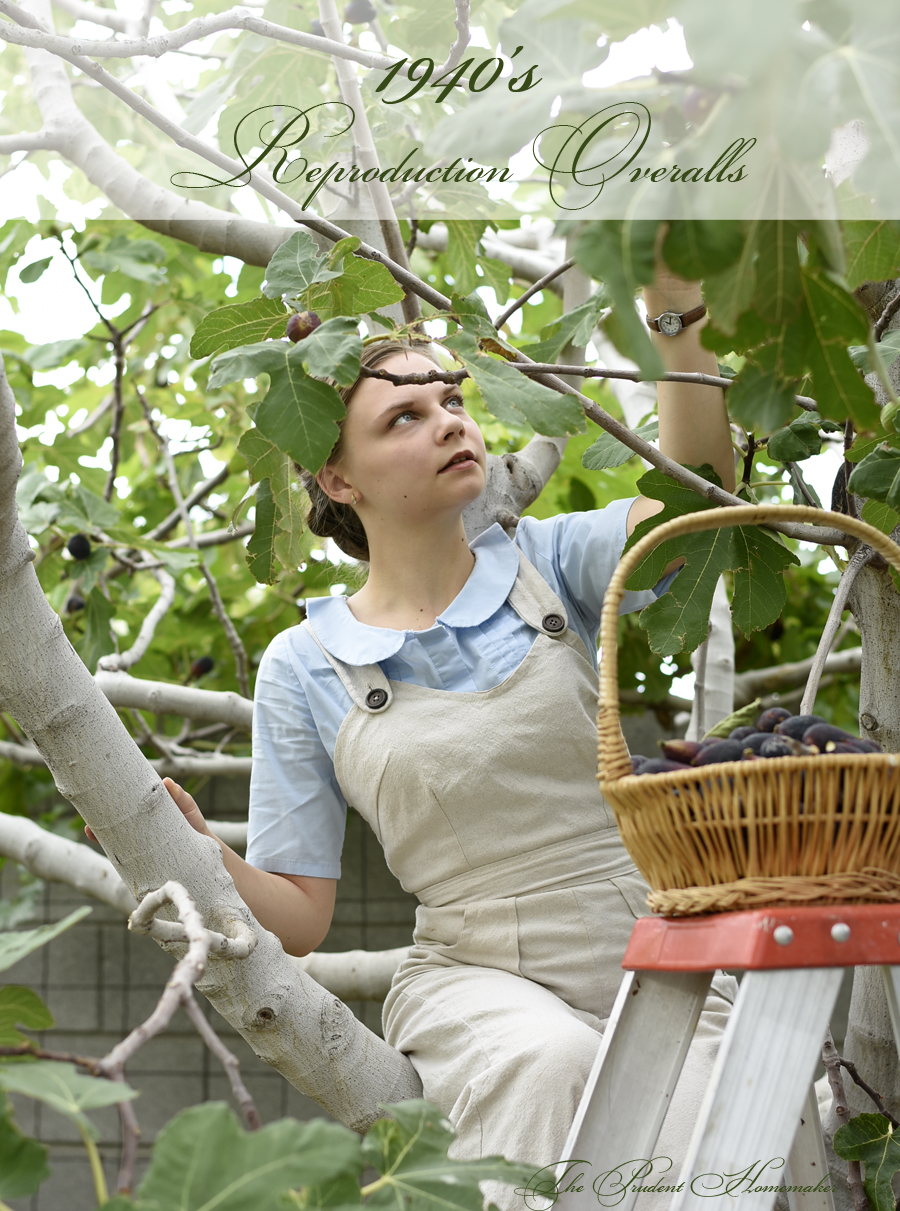 Winter was wanting to make herself some 1940's style overalls. I ordered this printable pattern for her. She made the first pair out of some dropcloth that I had (that painter's cloth you buy from the hardware store to put down while painting) and made the second from some denim that my sister-in-law gave to me several years ago.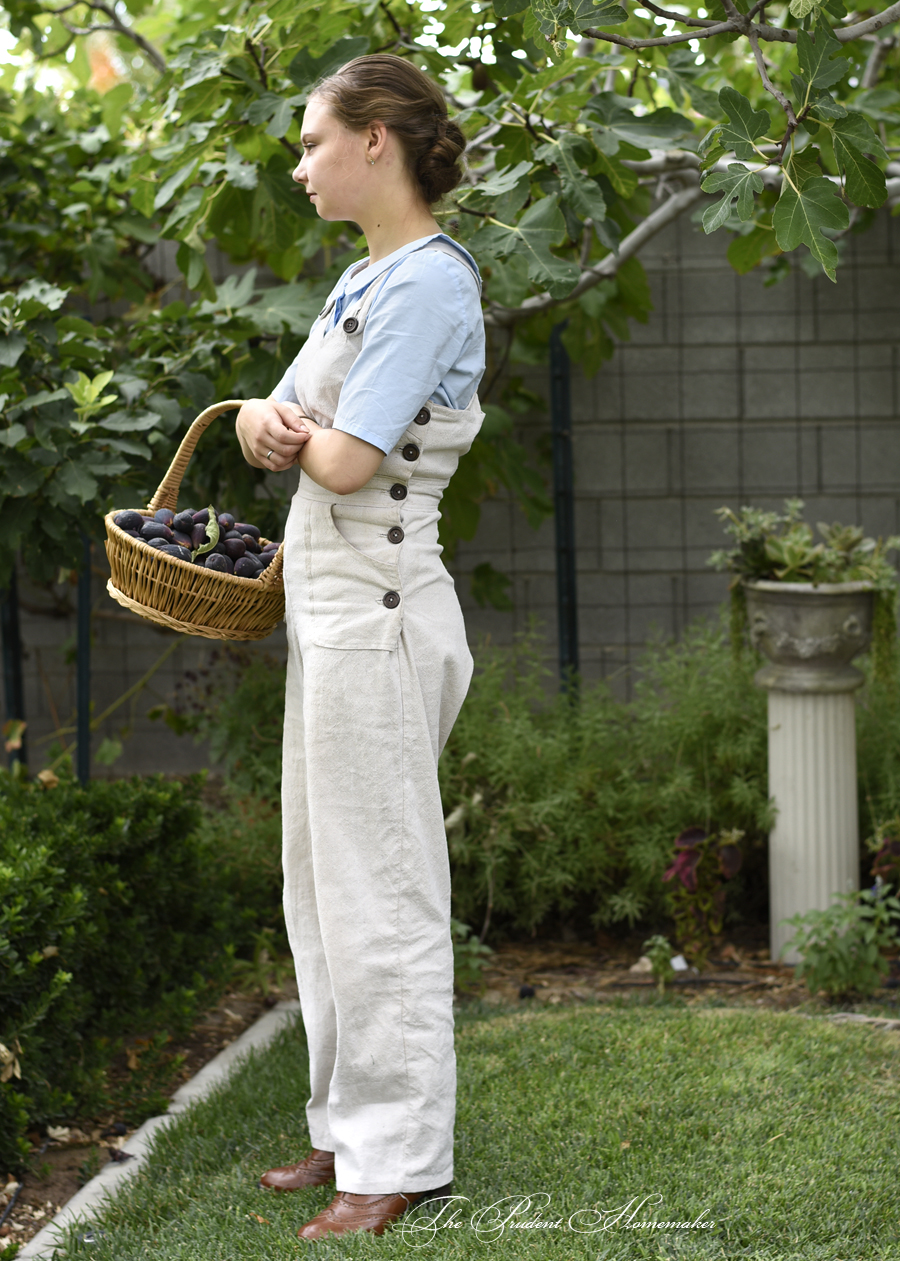 I had purchased some large buttons on a sale from Wawak years ago and she used those for these two pairs.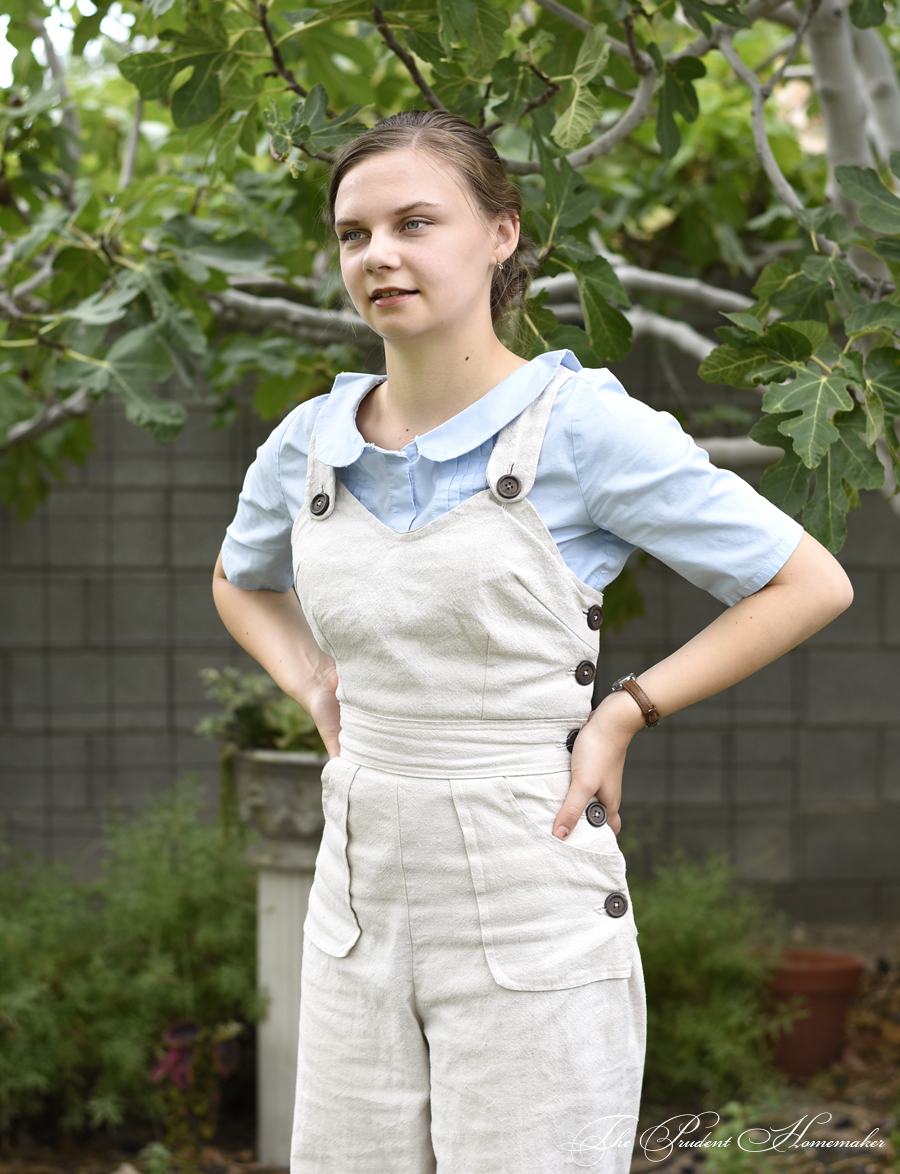 The blue blouse is a garage sale blouse she made over to be short-sleeved with a Peter Pan collar cut from the sleeves.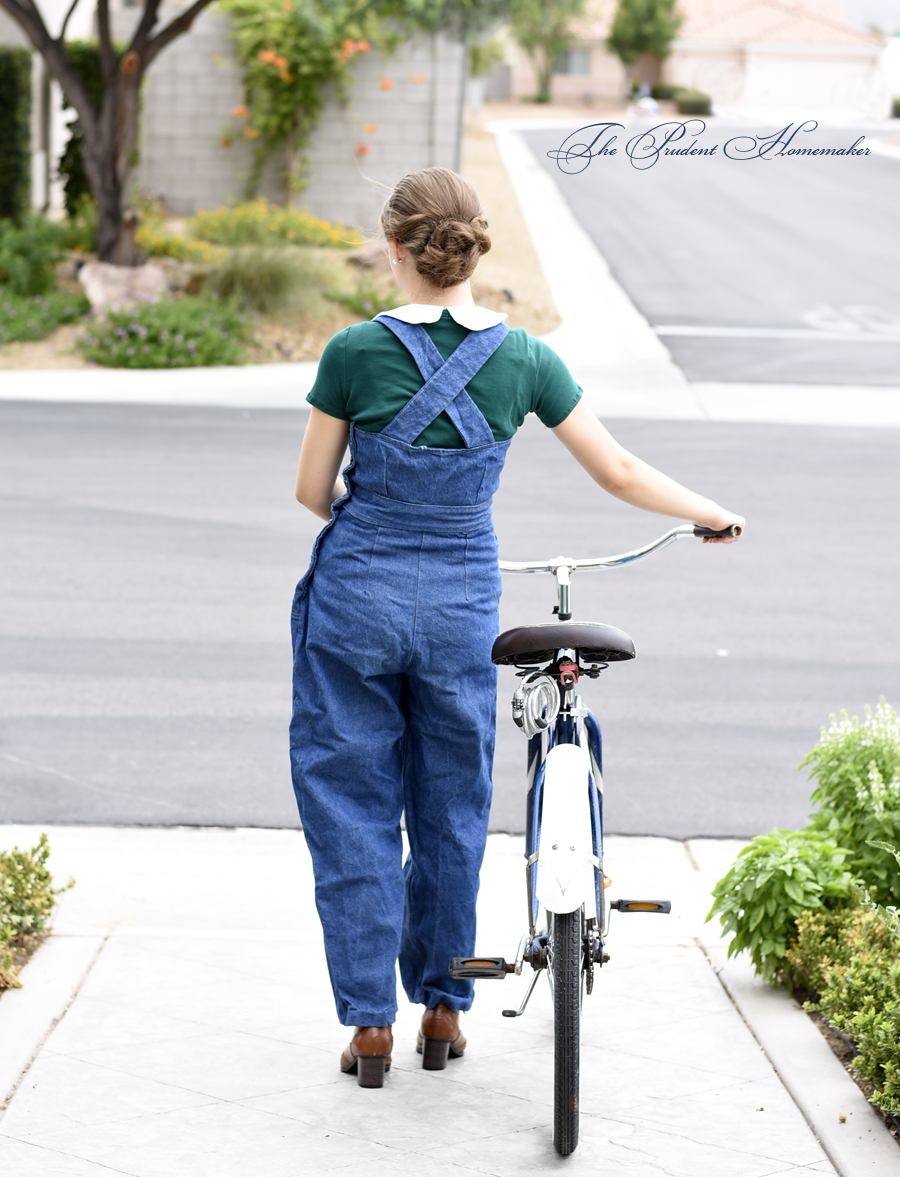 The green shirt is a t-shirt. She added a Peter Pan collar to it using fabric I had on hand. She really wants to wear Peter Pan collars, so she recently added them to three t-shirts. This green one came from a recent thrift-store purchase. It was a long-sleeved t-shirt, but she shortened it to make it better for our climate.
She loves how they all turned out.
Her shoes are these (affiliate link).
We were at Hobby Lobby looking for some fabric for a project she was doing recently and while we were there I noticed there was a new Simplicity catalog out for fall. It turns out that this is the 90th anniversary of Simplicity Pattern Company, and they have a large vintage reproduction section up towards the front of the catalog. They are offering a very similar pattern, and if you could get it at on sale at Joann's or Hobby Lobby during one of the 5 for $5 sales you would have quite a deal! It's pattern 8447, and it looks like you can order a printable version from Simplicity's site too, which would be a help if you live far from a store (watch their site for sales on the actual printed pattern, too; sometimes my stores are out of the pattern I want to purchase.)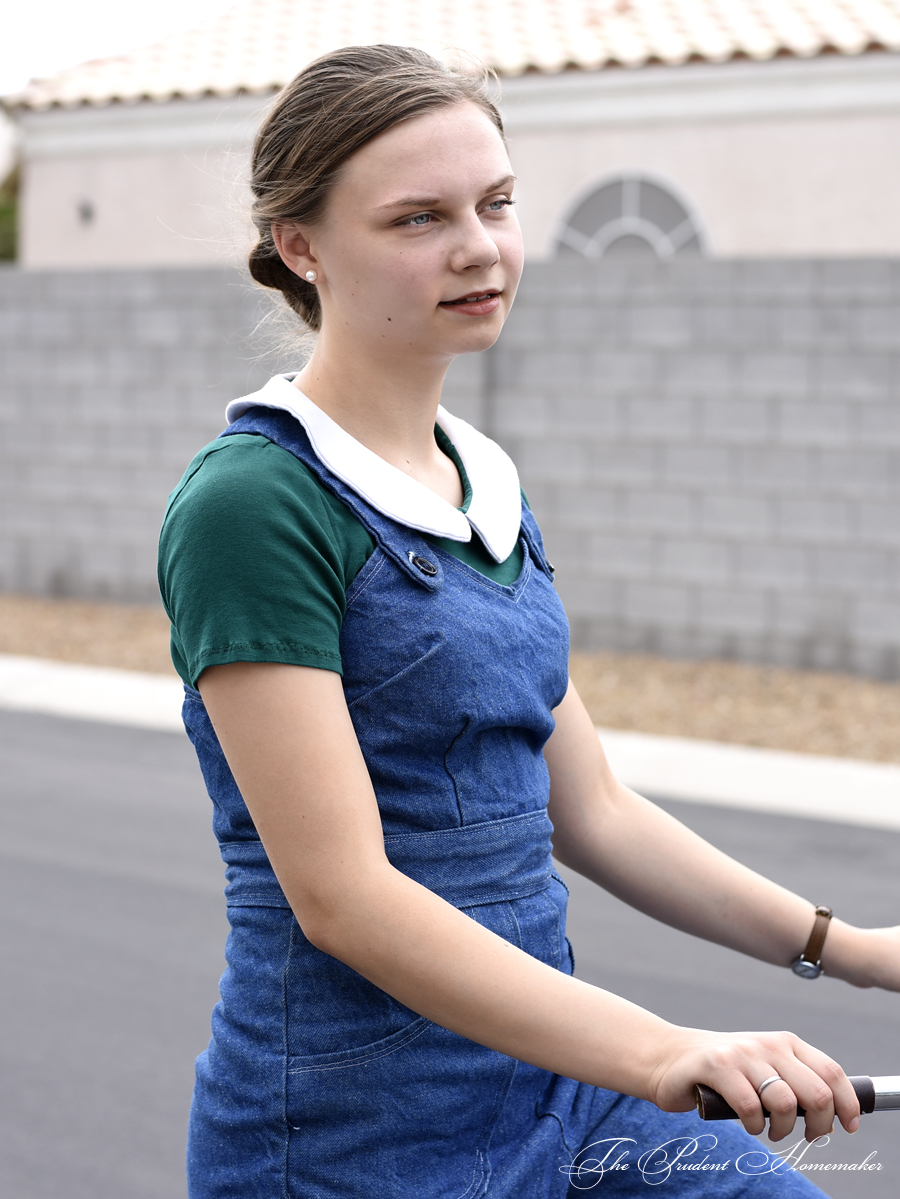 I have to say that I'm loving that my eldest daughter is loving vintage clothing and vintage reproduction clothing just as much as I am!