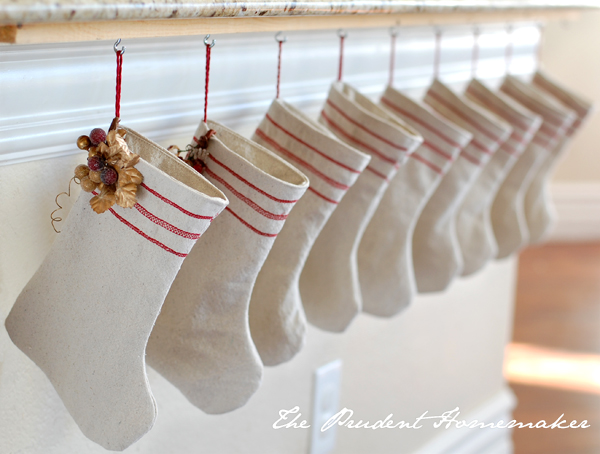 December's shopping will focus on seasonal deals, including citrus and holiday specials. I also will be stocking up on a few staples.
For an idea of what we have to eat in December, you can check out my winter menu. I don't follow that menu exactly. I use it to plan meals based on what I have on hand and seasonal sales.
Here are my priorities for this month:
Fresh Food:
1. Clementines. I love clementines! I first had them in Lyon, France, and I look forward to them every year. It's tempting to spend the entire month's budget on clementines, but of course, that won't do. I'll look for sales (the lowest they get is $1 a pound) and buy them only on sale. There are sometimes coupons, too, so I'll be looking for those as well.
2. Hams. These will be on sale for Christmas. How many I buy will depend on prices (I'm hoping under $1 a pound) how much room I have in my freezer, and how much I have left after buying clementines! Ha!
3. Oranges. These are my husband's favorite, and they are much less expensive than clementines. I'll look for sales of .20 to .33 a pound or less and buy 120 pounds. These will last for months in the fridge, and even for a while in the cold garage before I have room for them in the fridge. I'll buy 3 full boxes of them to get this many. Last year I found them for .20 a pound on sale right before Christmas and I stocked up then. If I find them at this price, 120 pounds is only $24.
4. Onions. I bought 50 pounds in November at .16 a pound. I expect to find another sale before Christmas as a similar or slightly higher price of .19 to .20 a pound. I'll buy another 40 pounds or more. I will slice a good number of them and put them in my dehydrator
to use throughout the rest of the year.
5. Mozzarella cheese. I'll get this at Sam's Club.
6. Potatoes. I bought 190 pounds last month on sale, but I usually buy 300-400 pounds in November. I'm hoping to buy more this month for .10 to .20 a pound. How much I buy will depend on the price we see, but if I can get them for .10 a pound, I'll buy another 100 pounds. You can read about how I store potatoes here. If I don't see any good sales, I won't buy potatoes.
7. Apples. Apples will be on sale this month, Right now I see a sale at Albertson's for .88 a pound on several varities. Food 4 Less has Granny Smith for .50 a pound. I'd really like to get enough apples to make sauce, but Granny Smith isn't my favorite sauce apple (I've used them for sauce before). If I can find any other varities for .50 a pound, I will buy enough to make sauce. Otherwise, I'll buy Galas for fresh eating only. How much I buy will depend on price. Update: I may skip buying apples at all this month and just buy oranges, since they should be a lower price later in the month.
8. Milk. I will use at least one gallon to make yogurt.
9. Cream cheese. These should go on sale for $1 for an 8-ounce package. This is the time I buy them and stock up. Expiration dates are 6 months out, but unopened, they'll last a year in the refrigerator. Update: It looks like sale prices are $1.25 each this year, but there are 2 $1 off coupons for Challenge brand cream cheese on the coupons.com site, and each can be printed twice, plus a $1 off e-coupon on Kroger affiliate sites, and these are on sale right now for $1.29 each when you buy in multiples of 4 at Smith's right now.
10. Whipping cream (maybe, depending on sale prices).
11. Pork roast. This is a huge maybe, but I think I may find some sales on loin roast or shoulder roast. Right now Food 4 Less has shoulder roast for $1.49 a pound. That store is rather far from me, so I'll probably wait to see if anyone else has any other deals on either of those cuts this month.
Pantry:
1. Oats. We use around 75 pounds of oats a year. Winco carries a 25 pound bag for $14.75. Last year I had just bought some when I noticed a sale on them the next week for $9.80! Winco doesn't advertise their sales, so I'll have to keep checking to see if they have this deal this year. I plan to buy 50 pounds this month if they go on sale. If they don't, I may wait to buy these until next month. Update: These are not on sale right now but I will look again later this month.
2. Barbeque sauce. I'll buy this at Sam's Club.
3. Balsamic vinegar. Our Sam's Club is no longer carrying this. The next lowest price I've seen in Costco, but it's much higher than wheat I used to pay at Sam's Club. I don't have a Costco card, but my mom does, so I'll have her pick up a bottle for me.
4. Parmesan cheese. I used everything I bought in October to make pesto. Target has a great deal on this right now.
5. Corn syrup. This should go on sale this time of year for candy making and baking. I use some to make pecan pie, and I also want to try making some homemade marshmallows this year. I just want a little bit.
6. Black beans and white beans. I'll buy a 25 pound bag of each for $15 a bag at the LDS Cannery.
7. Olives. I will buy a few cans of olives on sale with coupons that I printed last month for .50 a can. Update: Winco has these at .98 a can, so they are .48 a can after coupon. I had 2 coupons and bought 4 cans. There is a good chance this coupon will be available again this month, and I'll pick up 4 more cans then.
8. Update: This is a new addition. I just found out that Winco has mandarin oranges for .58 a can. I may add some of these to my purchases this month when I return there.
Non-Food Items:
1. Hairspray. I read that my hairspray might have an unadverstised sale this week at Target, so I'll check it out. I use Salon Graphix Unscented aerosal spray (I have to use an unscented spray because of my husband's fragance sensitivites). This rarely goes on sale and I've never seen coupons for it. Update: These are buy one get one 50% off through 12/6.
2. Diapers. Target has a gift card deal on these again this week. I buy the Target brand on sale, with coupons, and when they have gift card deals–and often they have all three. I'll buy 2 boxes this week and get a $15 gift card back. I'll use the $15 gift card towards some of the other purchases later in the month.
3. Paper Towels. I use rags for cleaning, but I do use a few paper towels to drain things when cooking–especially potatoes. I buy the Target brand on sale with a coupon when I buy them. There is a .75 off coupon right now on Target's website and an extra 5% off on Target cartwheel.
4. Borax. There's a $1 off coupon right now on coupons.com. I use this to make laundry soap.
Special Treats:
1. Peanut M&Ms. There will be sales and coupons on these, and both Cyrus and my husband requested some for Christmas. I have a Target coupon to stack with a manufacturer's coupon, plus a Target cartwheel deal. Now I'm just waiting for a sale.
2. Candy canes. I'll look for a box of 12 for .99 or a better deal, if I can find one. Update: One the 4th, I found two boxes that I had bought on clearance and hid! So, I will wait to buy candy canes until they are on after Christmas clearance.
3. Marshmallows. I'll look for .99 a bag for a 16 ounce bag and buy them then (some bags are only 10.5 ounces, so I'll look carefully when comparing sales). Winco had these for this price last year.
4. Hot chocolate. There should be some good coupons and sales for this this month. Target has a sale this week. Update: I don't get the newspaper, but coupons often come in the mail here. They are usually a smaller copy of the Smart Source. Unfortunately, mine didn't combine these. More may come this month.
5. Melting chocolate. Sam's Club carries white and dark melting chocolate as a holiday item.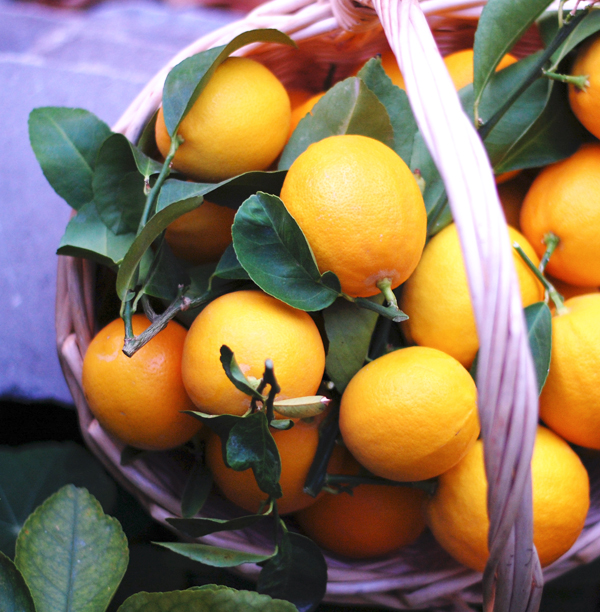 Right now in the garden I have meyer lemons ripening. I have a variety of herbs, green onions, and lots of Swiss chard. I have radishes and carrots. Later this month my lettuce will be big enough to have salads.
This post contains an affiliate link. You can read my disclosure policy here.