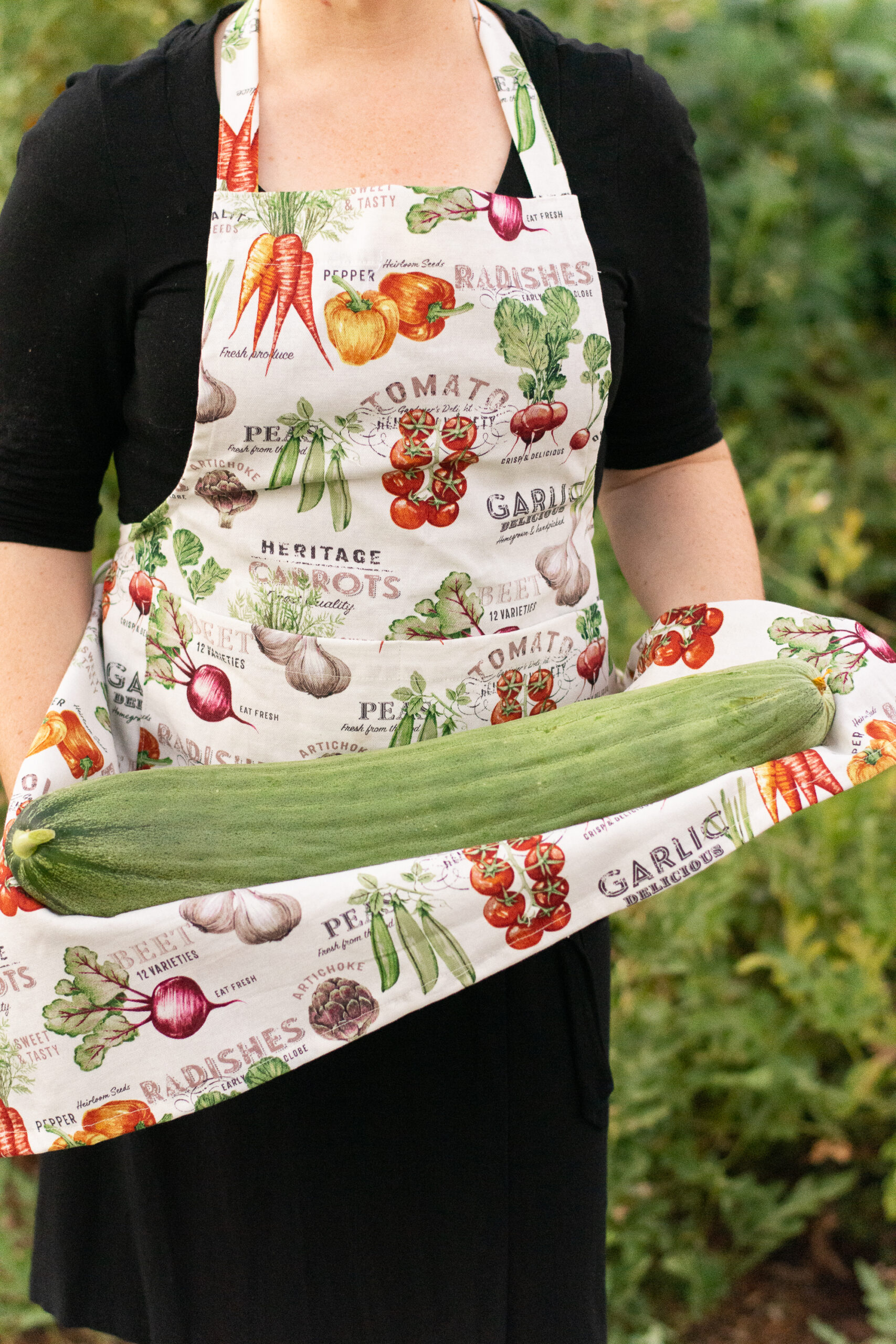 I spend a lot of time each day in the kitchen, in between cooking, baking, or doing dishes. Wearing an apron protects my clothing. I often wear an apron while working in the garden, too.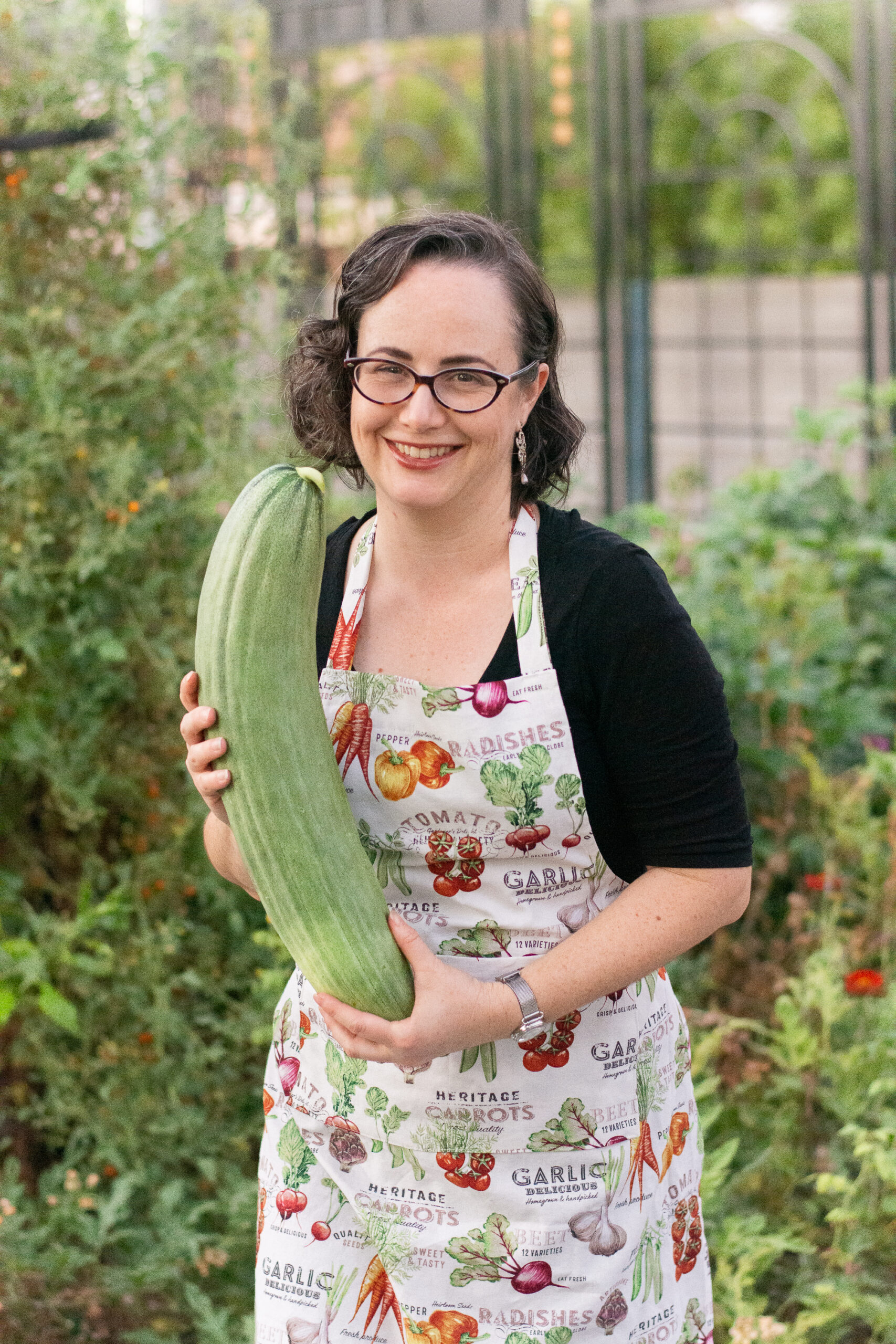 While I generally choose to wear solids, I like a bit of whimsy in my aprons.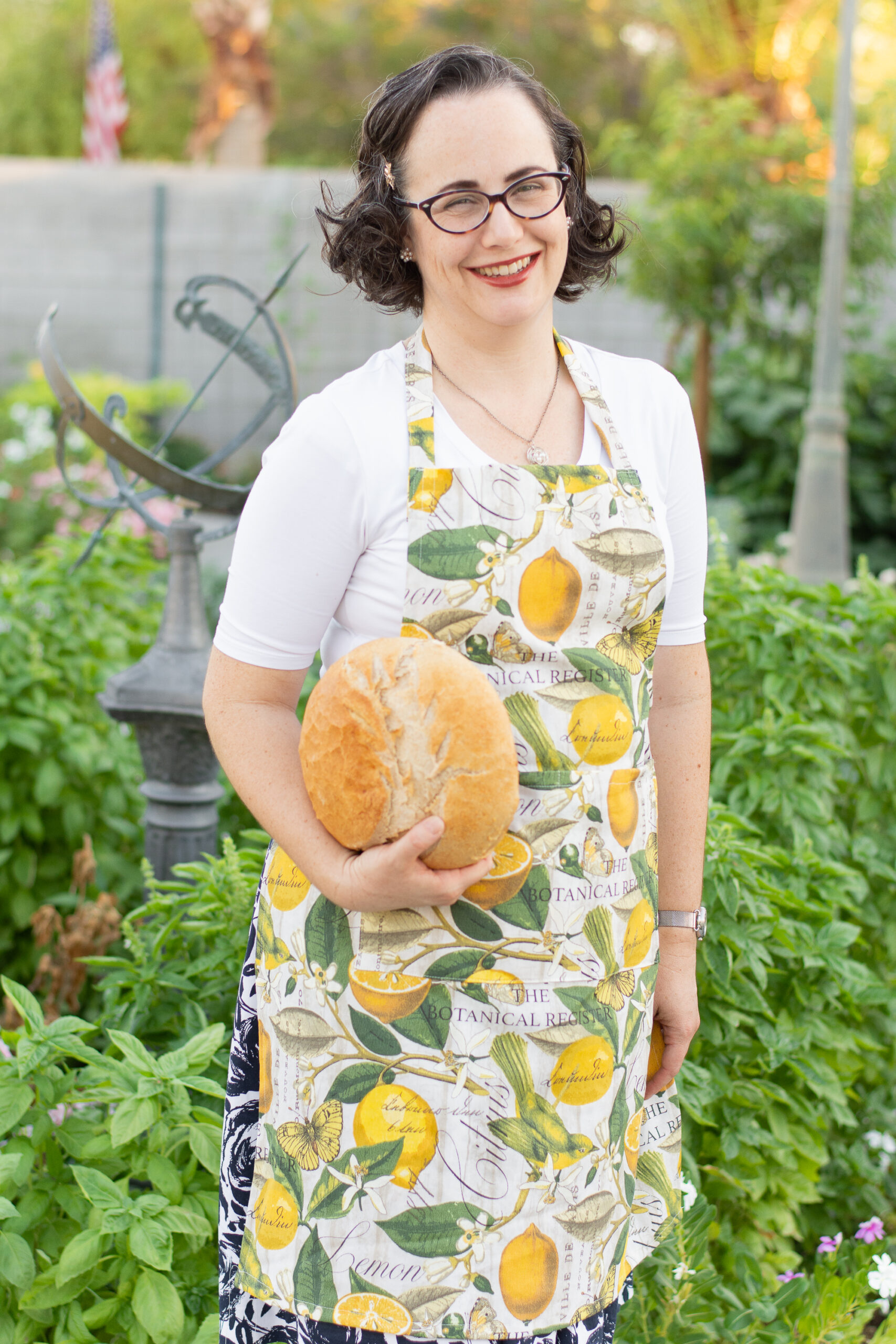 All of these fabrics were purchased from Hobby Lobby at 40% off. This fabric is a cotton duck cloth. I bought one yard (just under a meter) (the fabric is 58 inches/147 centimeters wide) for each apron, so each apron cost me $6. I traced an apron that I had made previously by copying a purchased apron from Williams-Sonoma years ago, but I shortened it in the middle to better fit my petite frame.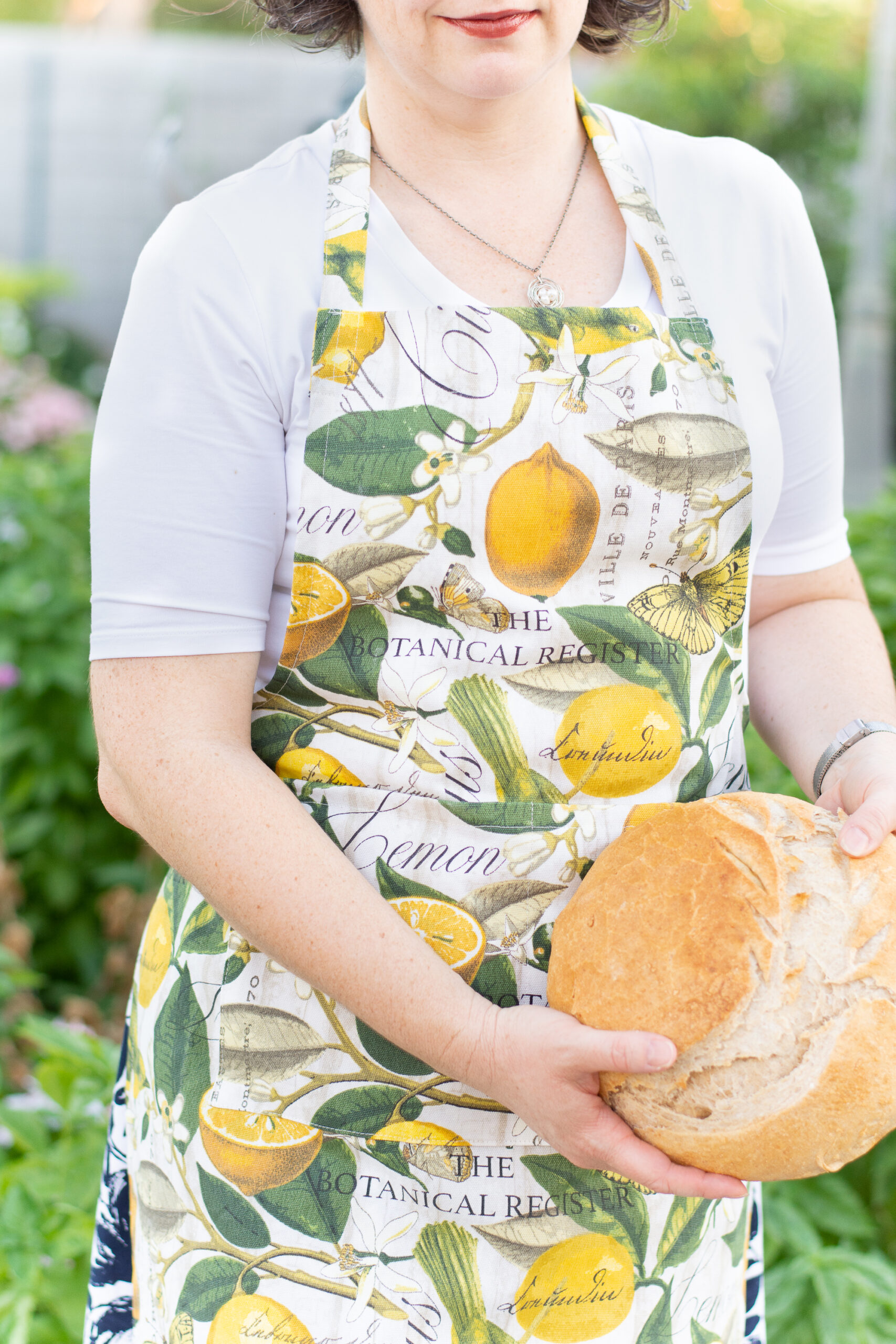 I cut all of the aprons on the fold. You could freehand an apron if you don't have an apron to copy.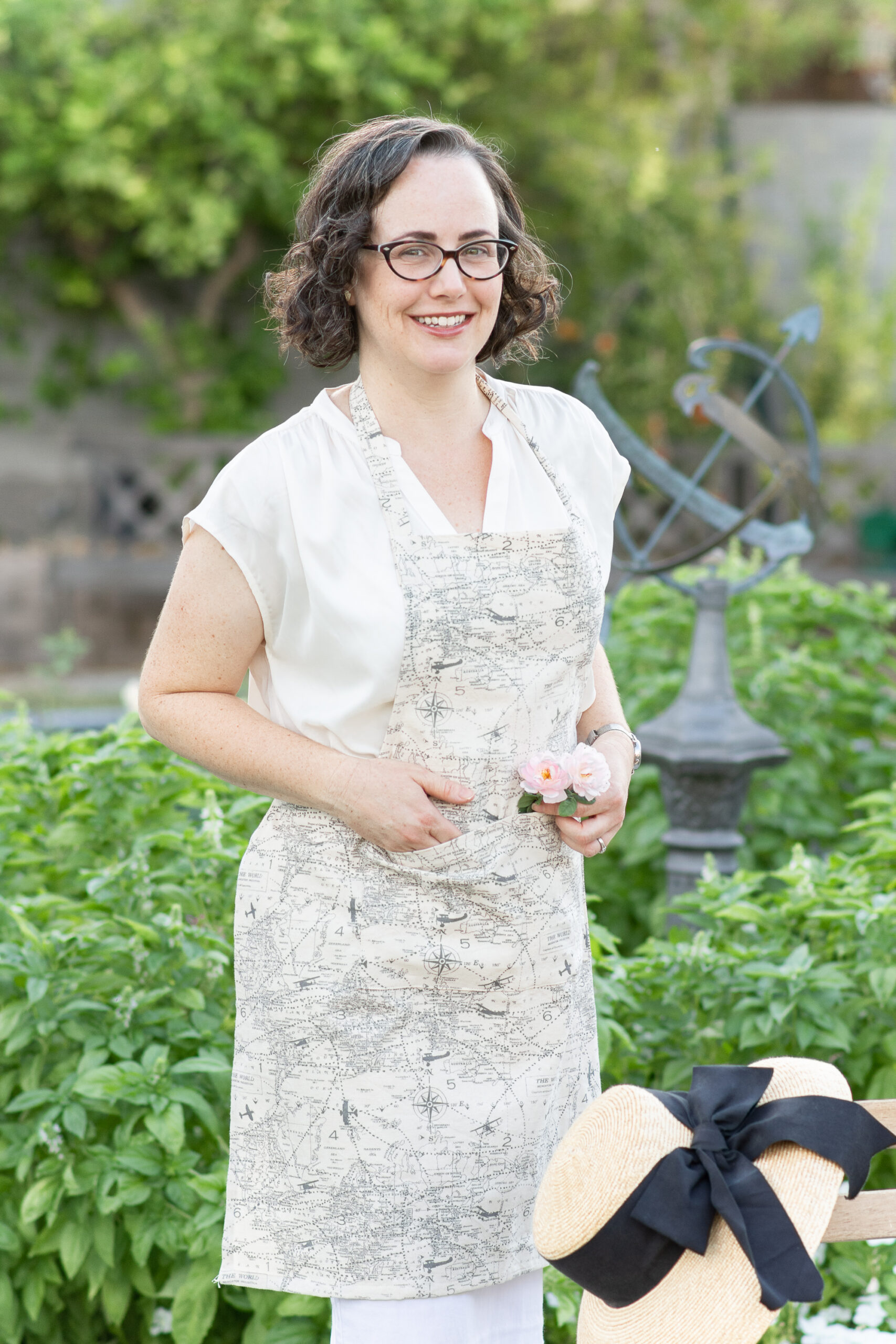 The ties were cut at 2 1/2 inches (6.35 cm) wide. I made the ties the full yard (almost a meter) in length and the neck piece was 23 inches (58.42 cm) long. I sewed one side on for the neck piece, and then checked where I needed the length before sewing the other side in place. As you can see, the ties could be shorter, but it was simple to just cut them the length of the whole piece of fabric.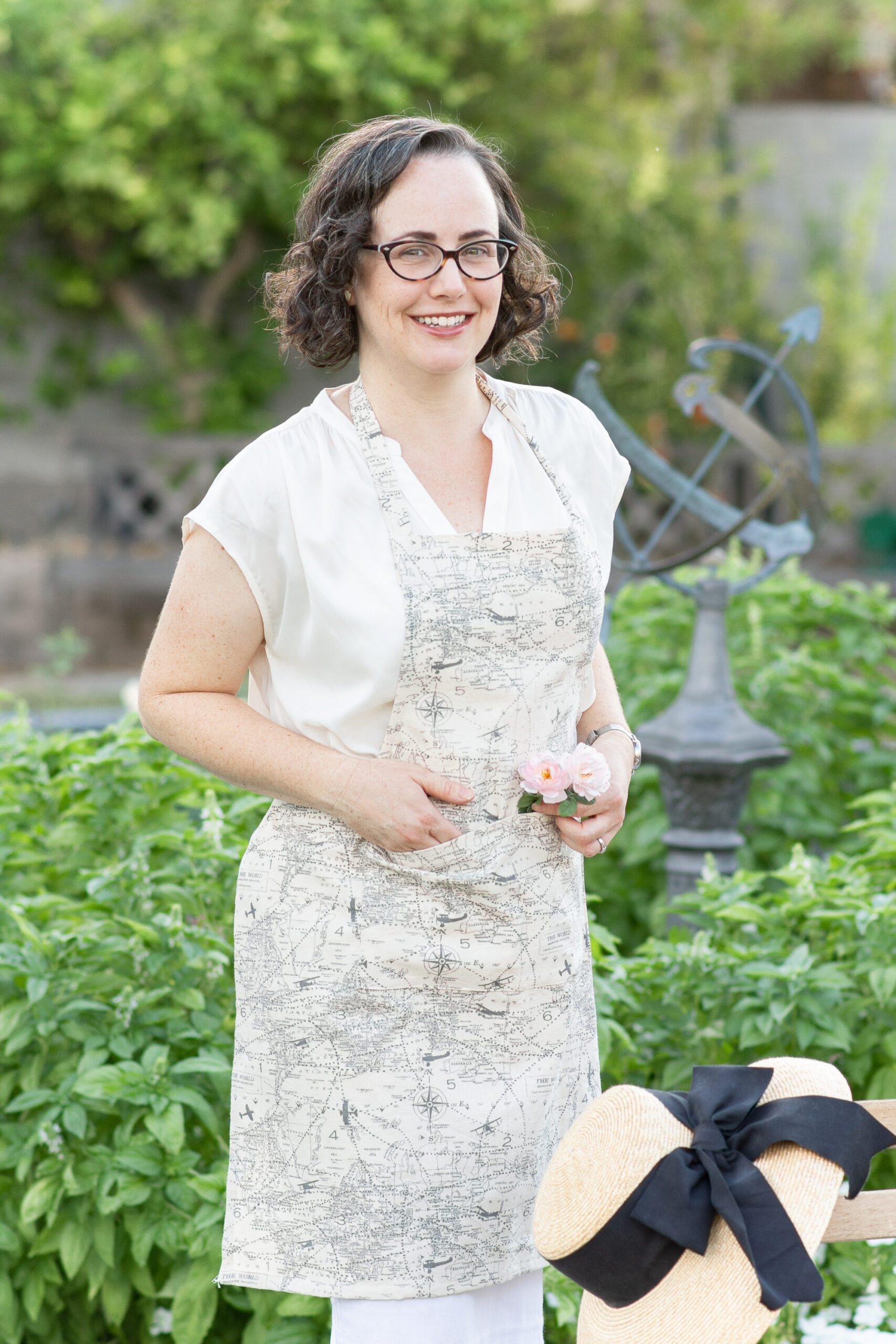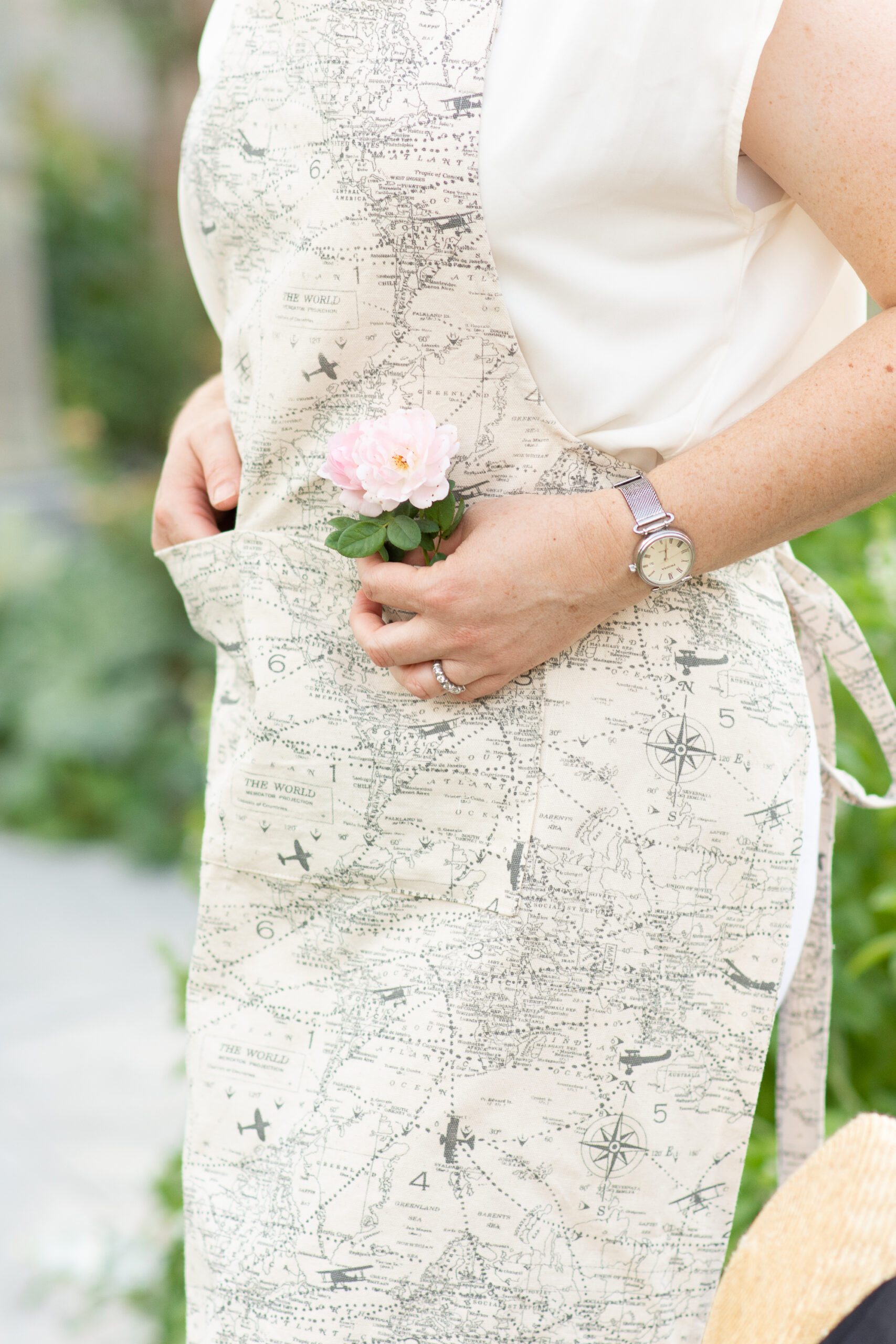 The pocket is one long piece cut at 13.75 inches (approx. 35 cm) long and 8.5 inches (approx. 22 cm) tall before the edges are folded in and stitched in place. After the pocket was stitched in place, I sewed in down the center to make two pockets. I find the pockets handy for keeping a handkerchief, for storing my watch when I knead bread, or to put my phone if I am walking around the house and listening to music. In the garden, I use the pockets to hold seed packets, transferring the packets from one pocket to the other after sowing each one.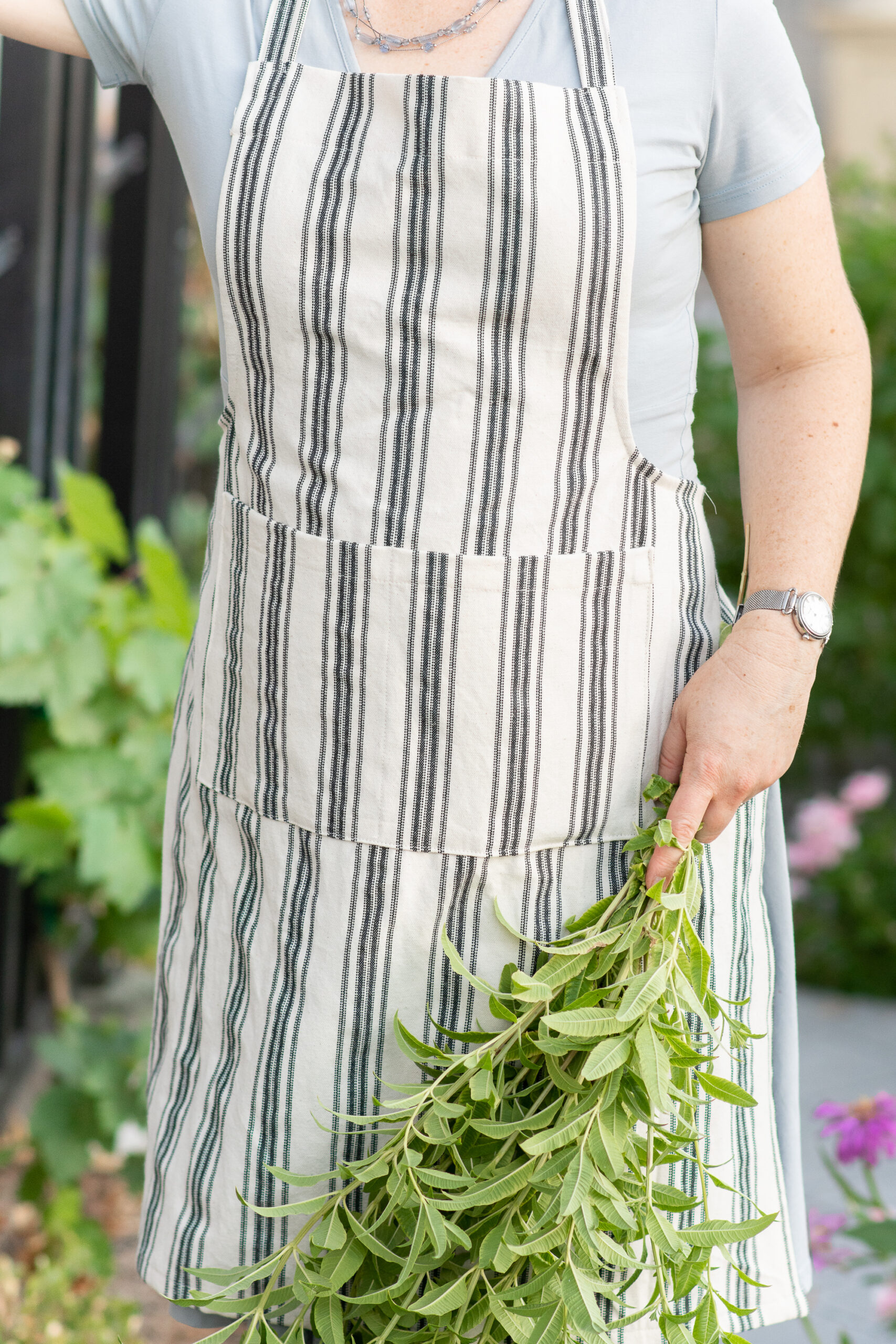 On the black and white stripe apron, I chose to make the pocket not line up on purpose for a bit of fun. On a stripe, you can have the pocket line up exactly or go completely the opposite.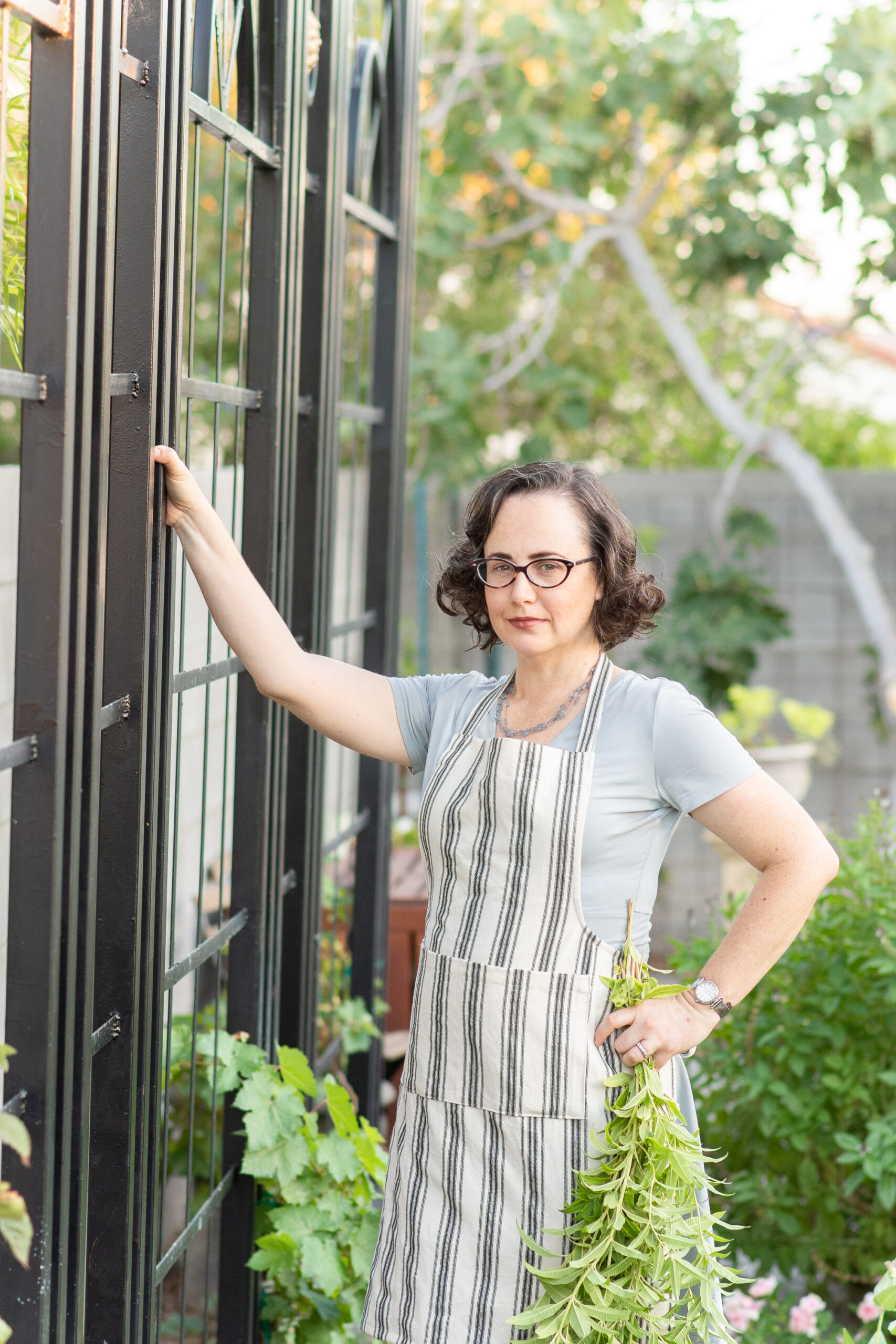 So there you have it: four aprons for $24!
I appreciate your support of my website! As an Amazon affiliate, I earn from qualifying purchases made through my links. This means that I earn a small percentage from ANY items you place in your cart and purchase within 24 hours after going to Amazon from one of my links (i.e., it doesn't have to be an item I have linked here).  If you're going to be making a purchase from Amazon this week, I thank you for using my links to support this site.
Don't want to sew your own apron? Here are a few options: