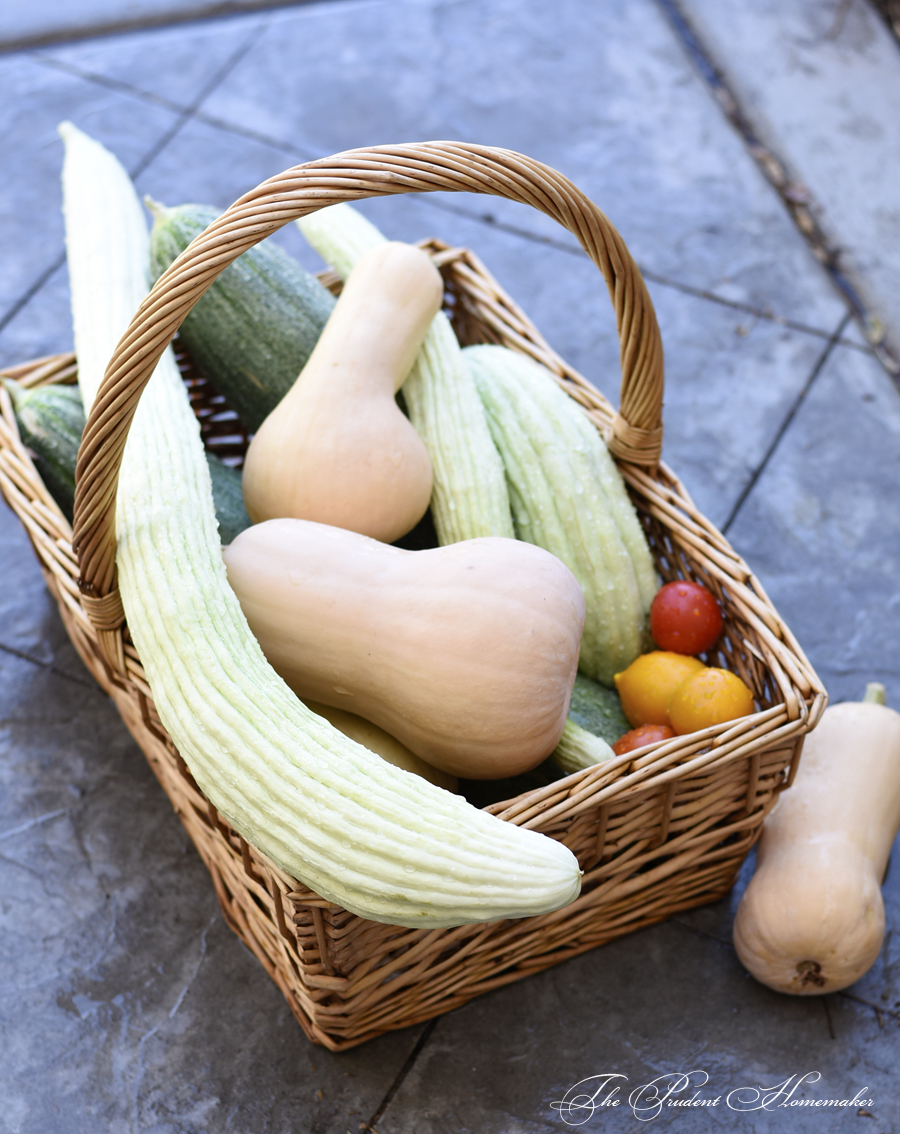 I picked red noodle beans, butternut squash, Armenian cucumbers, grapes, Swiss chard, and a few tomatoes from the garden.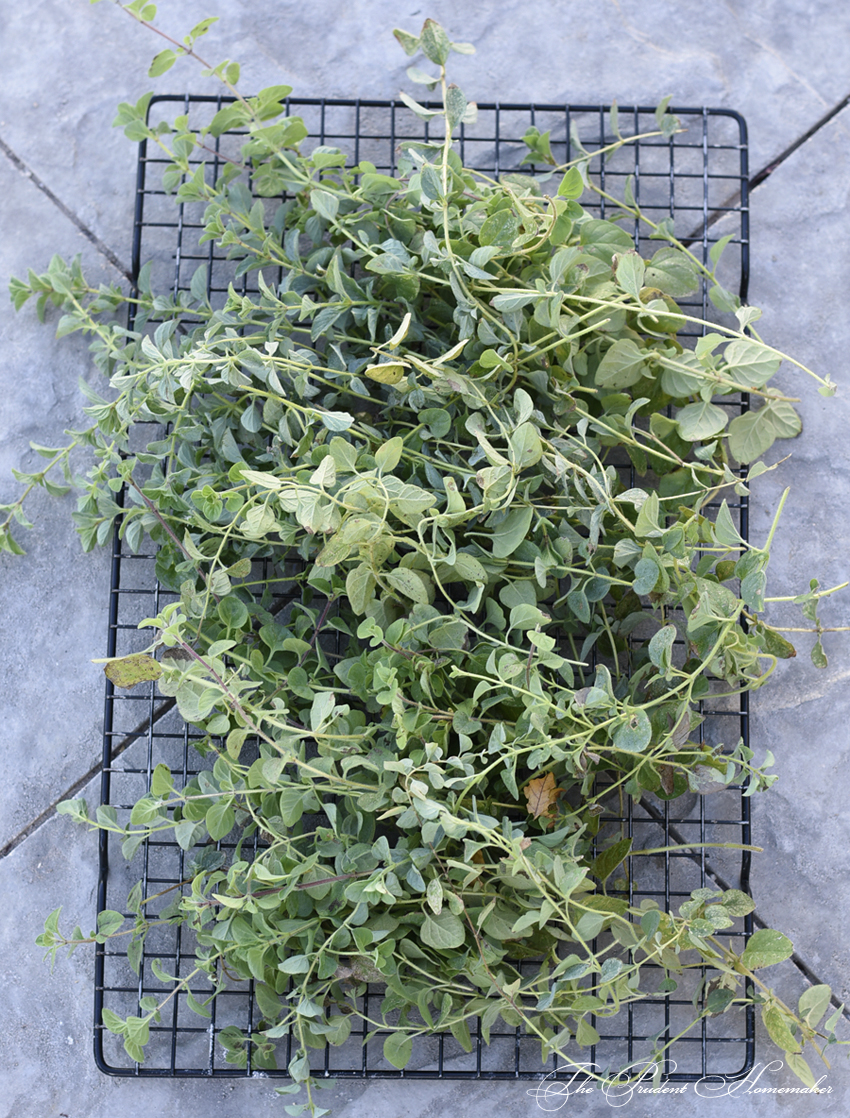 I cut oregano and basil from the garden to dry. My drying process is simple: I rinse the herbs and lay them to dry on a cooling rack. Our climate is very dry and the bit of the humidity that we have had from the passing storms is gone, so our humidity runs between 5 and 10%. I let these air dry and it takes 1 to 2 days for them to be completely dry. In a more humid climate, it may take up to a week before your herbs are dry this way. It uses no power and is very simple, which I love!
I canned a batch of dill pickles with the cucumbers. I added a grape leaf from the garden to each jar to help them to be crisper.
I was given some onions and some bell peppers that were past their prime. I used them with cucumbers from my garden and spices I had on hand to can sweet pickle relish. The timing was perfect as we had just used our last jar of relish in tuna melts the previous week.
I cooked meals in my solar oven every day.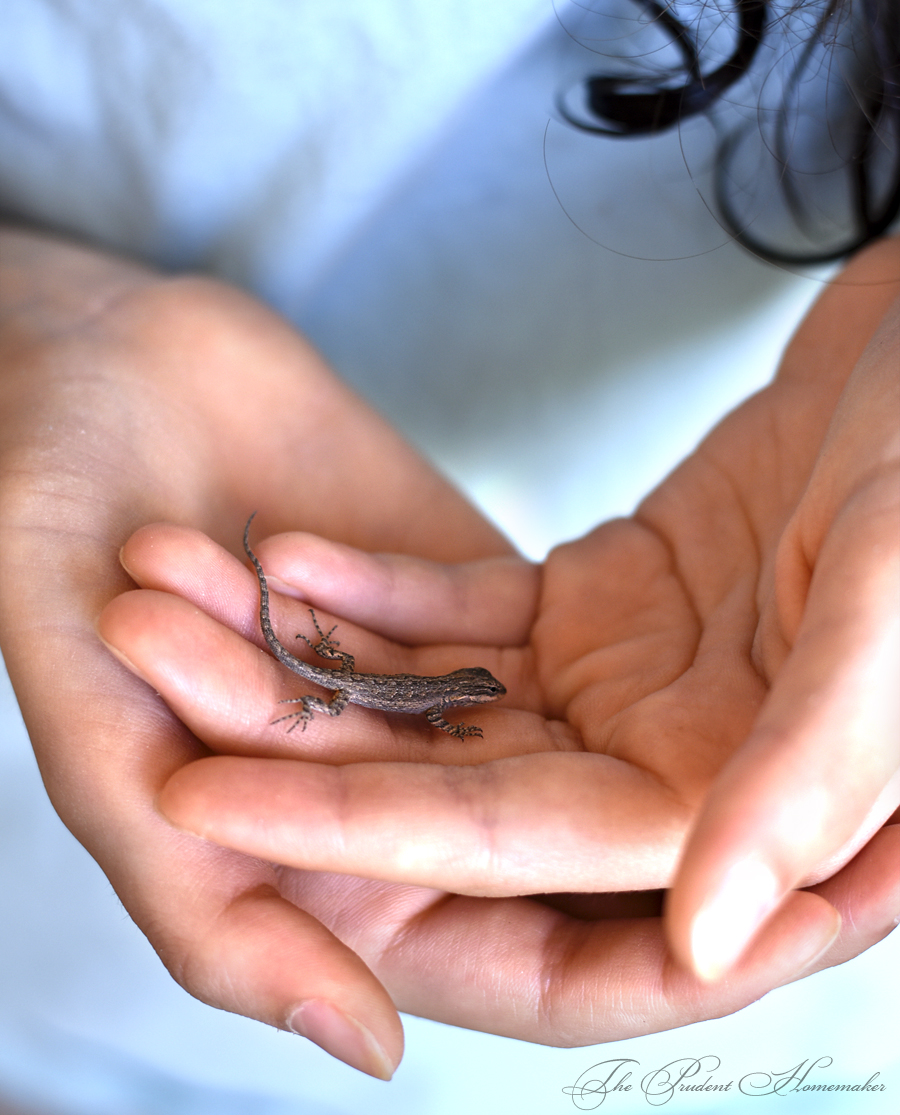 Wren caught a baby lizard in the garden this past week.
I took cuttings from my Boxleaf euonymus and Greenspire euonymus bushes and started them to root. I took several as I know they won't all take. I lost several bushes in the garden due to the extreme heat and sun this summer. I know it will take 4-5 years to get the bushes large enough to replace the ones that died, but it will save me the money on new ones. I will move any that any take root into the garden sometime in November or December when the weather cools.
I saved $6 in electricity over the week before last. The electric company had estimated my bill to be $415 for this month. With 4 days left, they're now estimating it to be $375. I always challenge myself to make the number much lower than they predict. This is our highest electric bill for the year.
I made a pair of earrings for myself using beads and findings I had on hand.
I mended and modified a hand-me-down dress that my girls received a few years ago.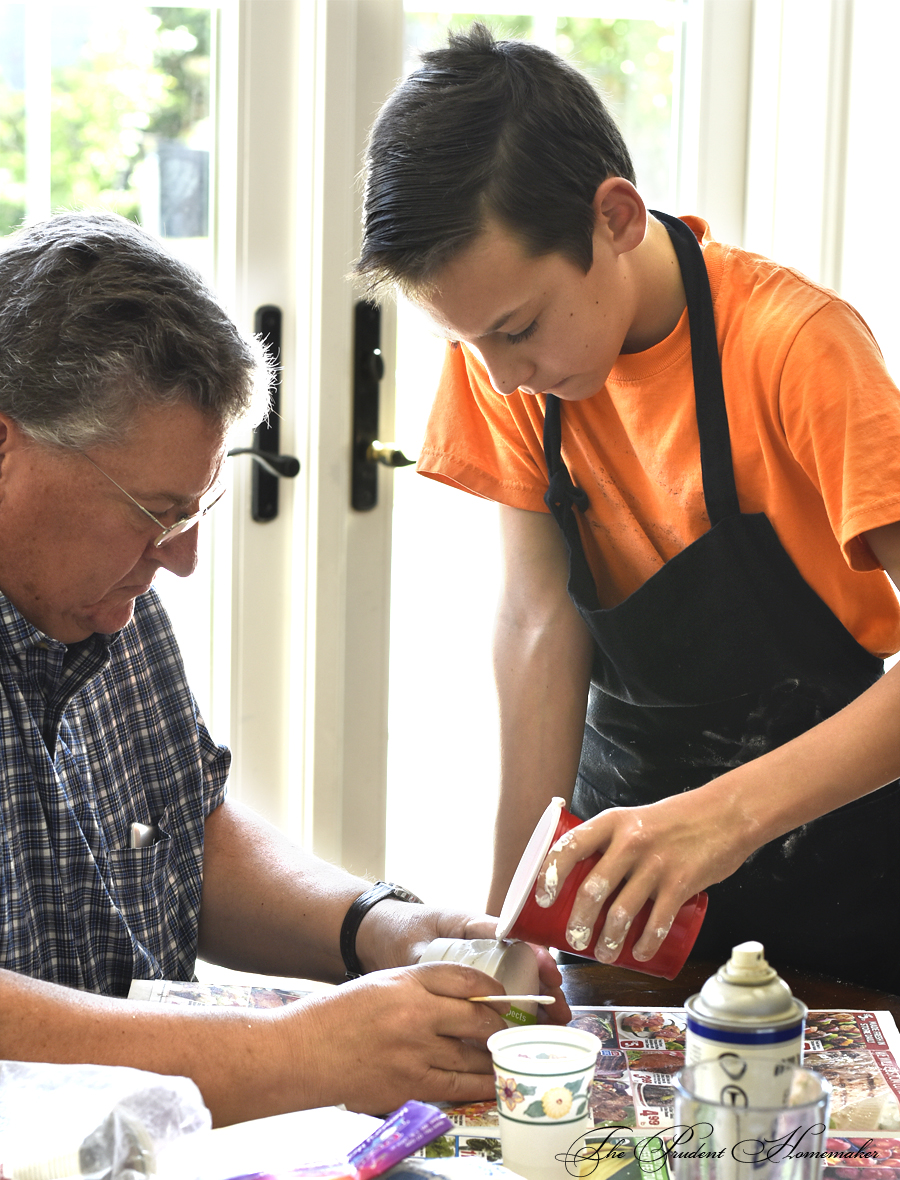 For a merit badge, my husband taught my son how to make a mold, and then to make a casting from it. Before we were married, my husband was a mold maker for the movie industry; it was fun to see him teach Ezrom this process We had all of the supplies on hand..
I had a couple of date nights at home with my husband.
My husband worked from home two days, saving gas to drive to his office and back.
I used Recyclebank points to renew a subscription I got for free from them last year to Cooking Light magazine. Now I have another free year to enjoy reading.
I redeemed 2200 Swagbucks for a $25 Lowe's gift card. I am saving up cards to use to purchase supplies for some projects at home.
After watching the short video, "The Potential of the Piano" as a family this week, my eldest found a free pdf of the sheet music here. (You can also download a free MP3 of this pretty song at the same link). Winter likes this song so much she is considering using it as a recital song.
We went swimming at my sister-in-law's house. On the way home, we stopped at the library, where we enjoyed the art exhibit (I shared a photo over on Instagram), checked out books, and made note of some upcoming activities that we are interested in attending.
What did you do to save money last week?