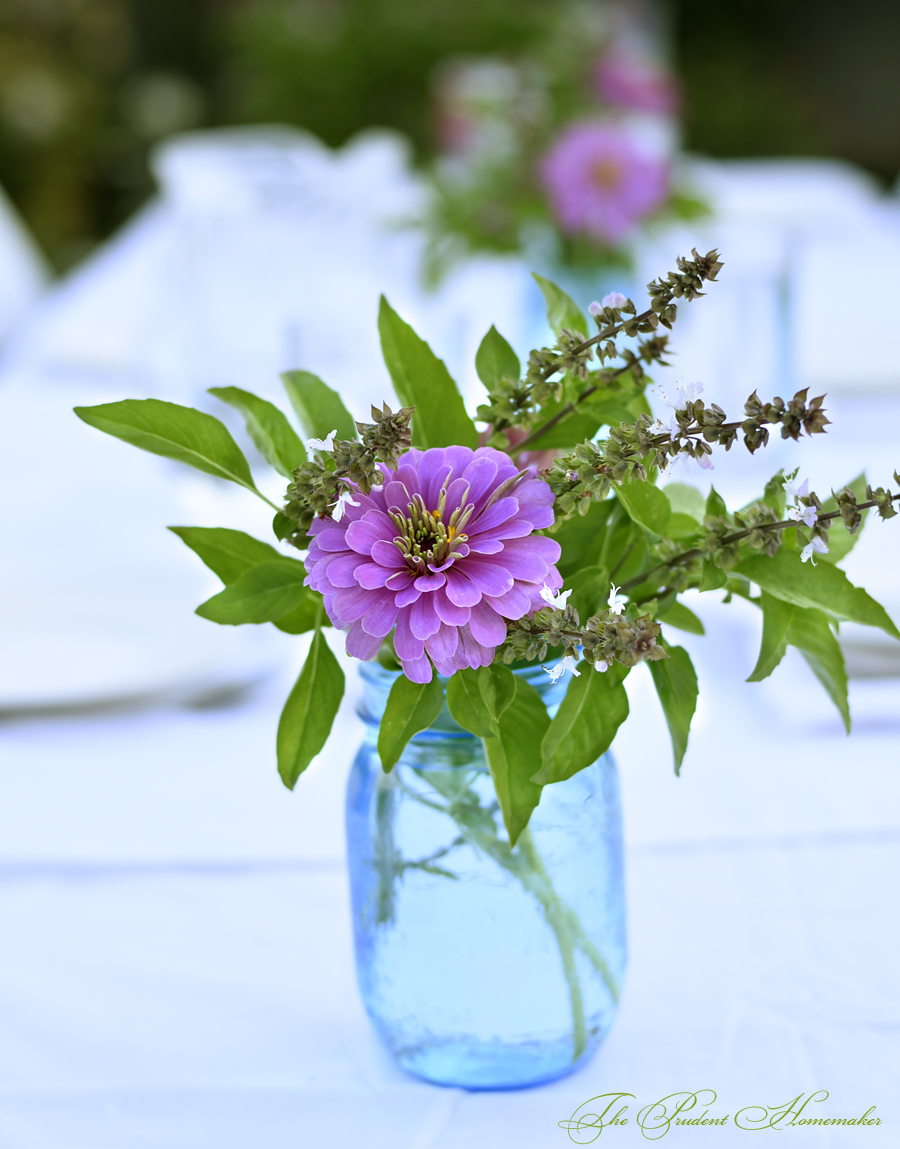 I made a triple batch of laundry soap.
I reconfirmed that we don't need to buy any school supplies this year (except printer paper, and I'm good for a while). I thought I might need one thing, but my son informed me that we had 4 or 5 of them in the drawer.
I collected over 25 gallons of water from the drip from the air conditioner, as we had humid weather. I used this water to water potted plants in the garden.
We had an unexpected rainfall! I put out buckets to collect water, and turned off the sprinklers and drip system for the next two days. You can see a little video of my white garden during the rain on my Instagram account.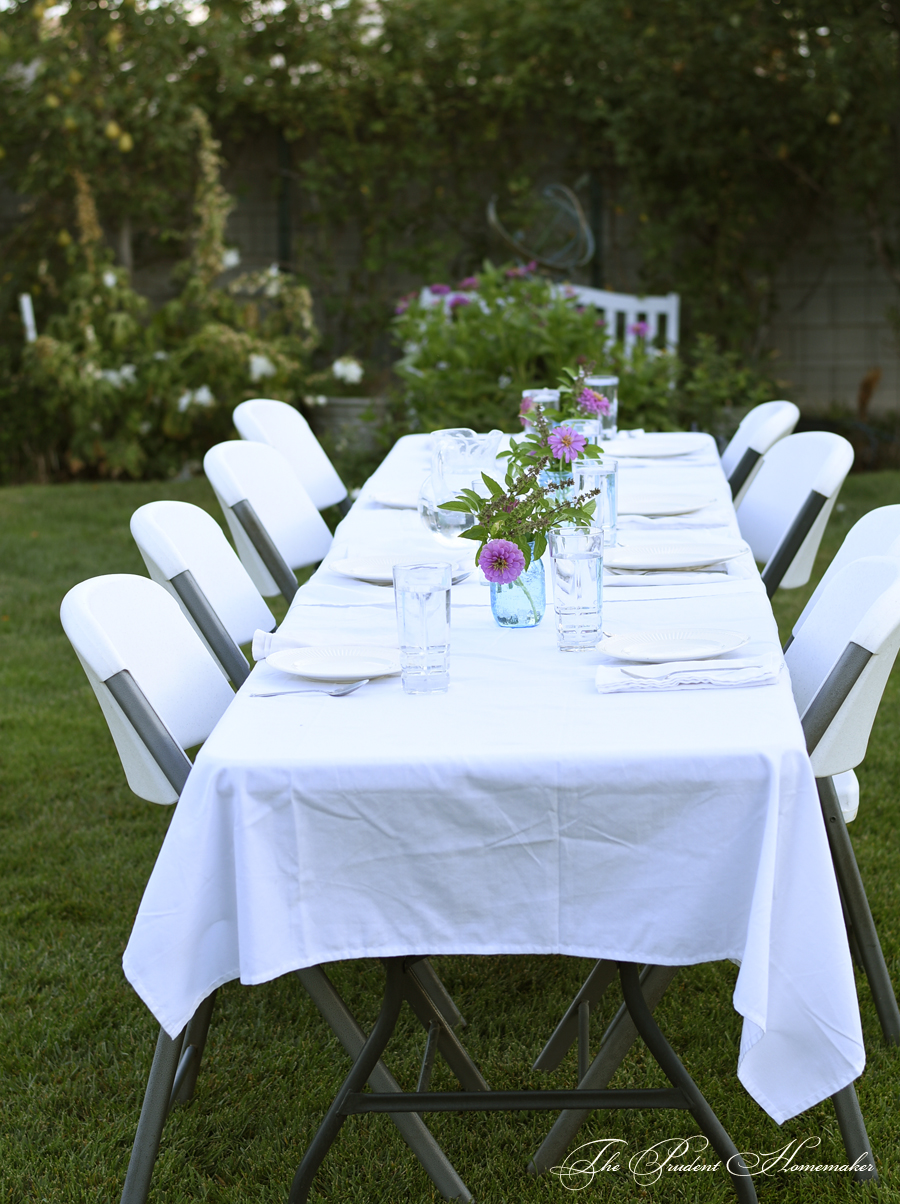 The weather cooled down over 25 degrees that evening, so we enjoyed an al fresco dinner in the backyard.
My daughter's youth group had an extra activity this week to learn how to decorate cakes from a woman who makes wedding cakes. As piping icing has been eluding me for years, I decided to stay rather than dropping her off (I would have had to drive home, stay home for 10-15 minutes, and come right back, so staying made sense gas-wise, too.) As it was, only one other girl ended up coming (over 10 had signed up!) and I figured out what I was doing wrong. Obviously, I'll need to practice to make things perfect, but I can now finally ice cakes and cookies! I know a cake decorating class is pricey, and I was starting to think I needed to take one after my sister-in-law worked with me last week and we still couldn't figure out why I couldn't ever get icing to come out of the bag. She came over, we made her icing, and we put it in, and neither of us could get it to come out! My biggest mistake? Using a ziploc bag instead of a regular icing bag. From now on I will use the right tool! I also learned my other major problem: in our heat, you cannot make an all-butter buttercream; it will be liquid. The same goes for Swiss meringue and Italian meringue frostings. They are liquid in our weather here. Frosting needs to be American buttercream with shortening and no more than half-butter, or it will be a liquid that will run right off your cake (and definitely won't work for piping!) I had tried all of those recipes this year and they ran right off/melted off my cakes. (This is also why I haven't shared any birthday photos this year!)
So now I can do this, which I've wanted to do for years: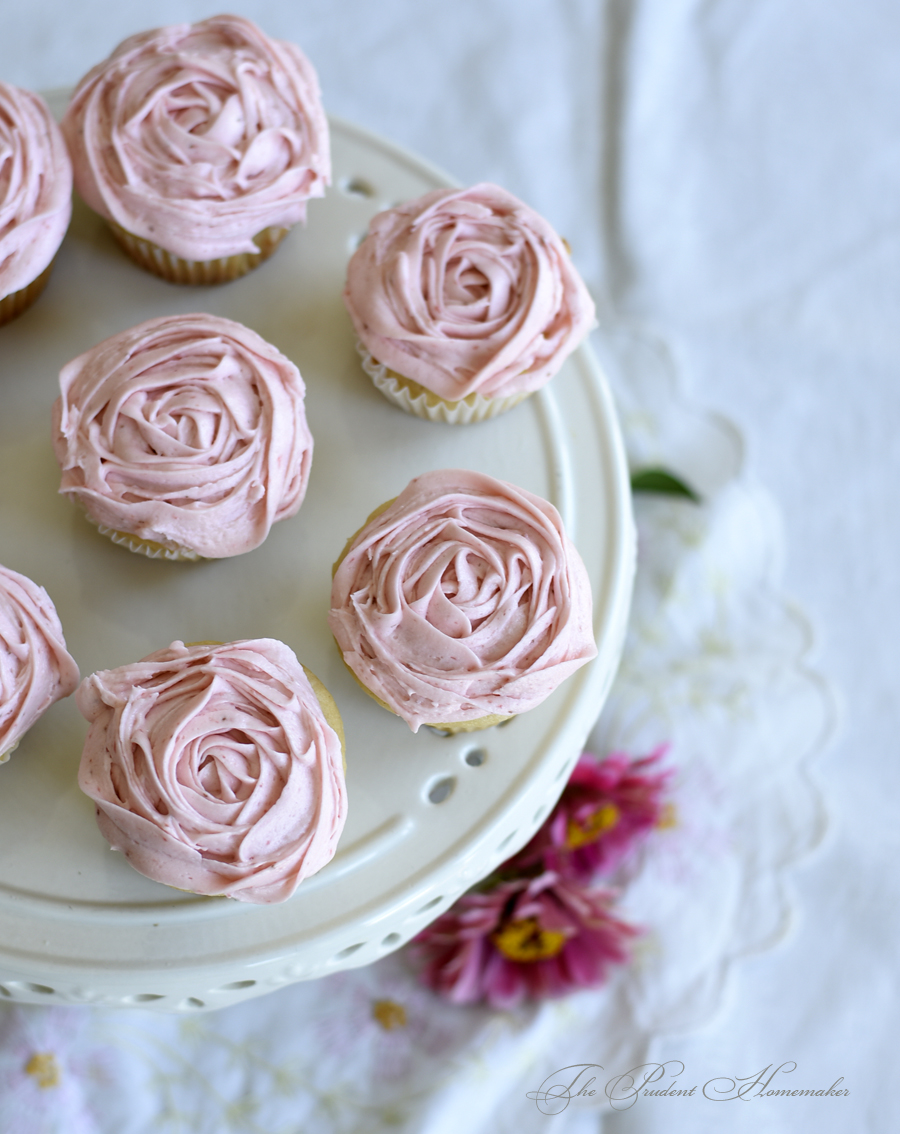 I purchased two pairs of shorts for my son for $3 from a Facebook garage sale page and two pairs of jeans for $5 for a daughter. It's a little higher than I usually pay but both needs were able to be fulfilled for less than buying new, and they were all in very good condition.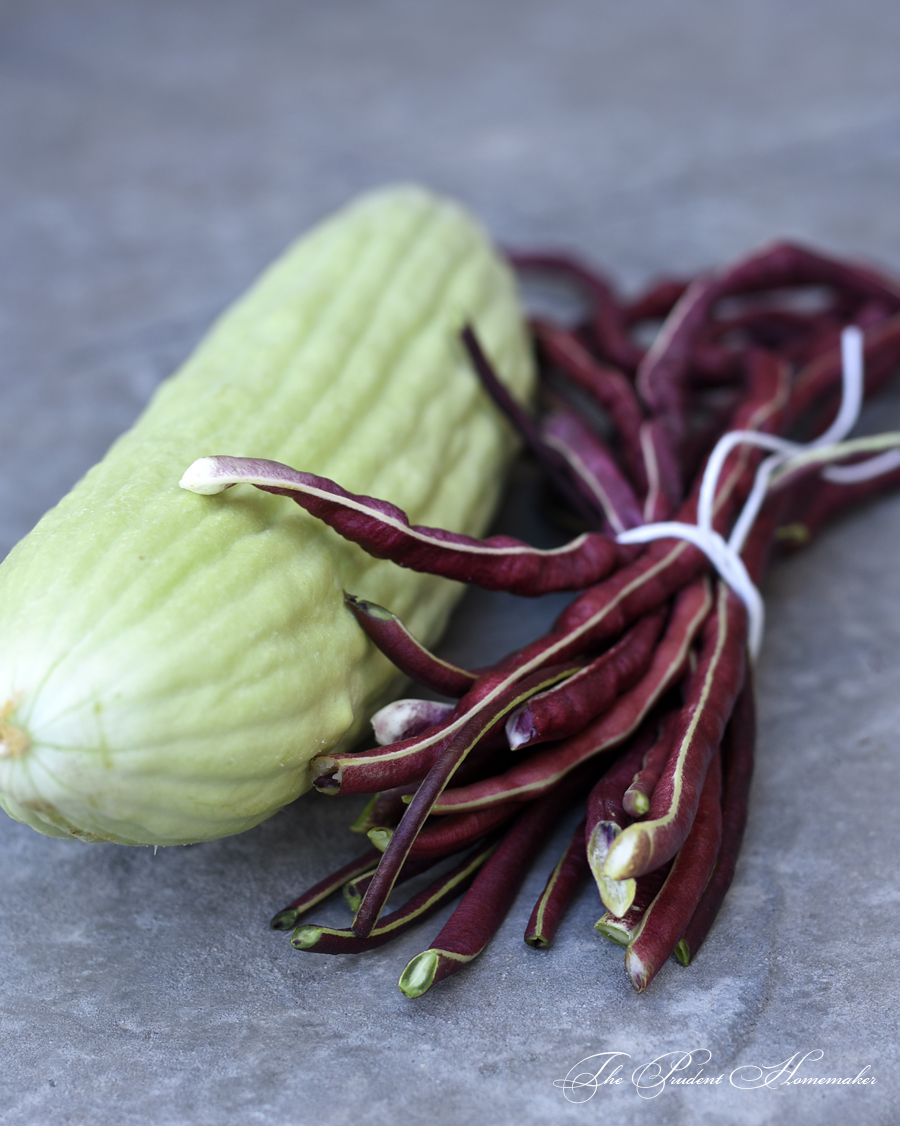 I picked the last of the figs, a few tomatoes, 3 Armenian cucumbers, and a handful of red noodle beans from the garden.
I cut basil from the garden.
My husband mended his office chair. A new one would have cost over $200. He paid $4 for parts.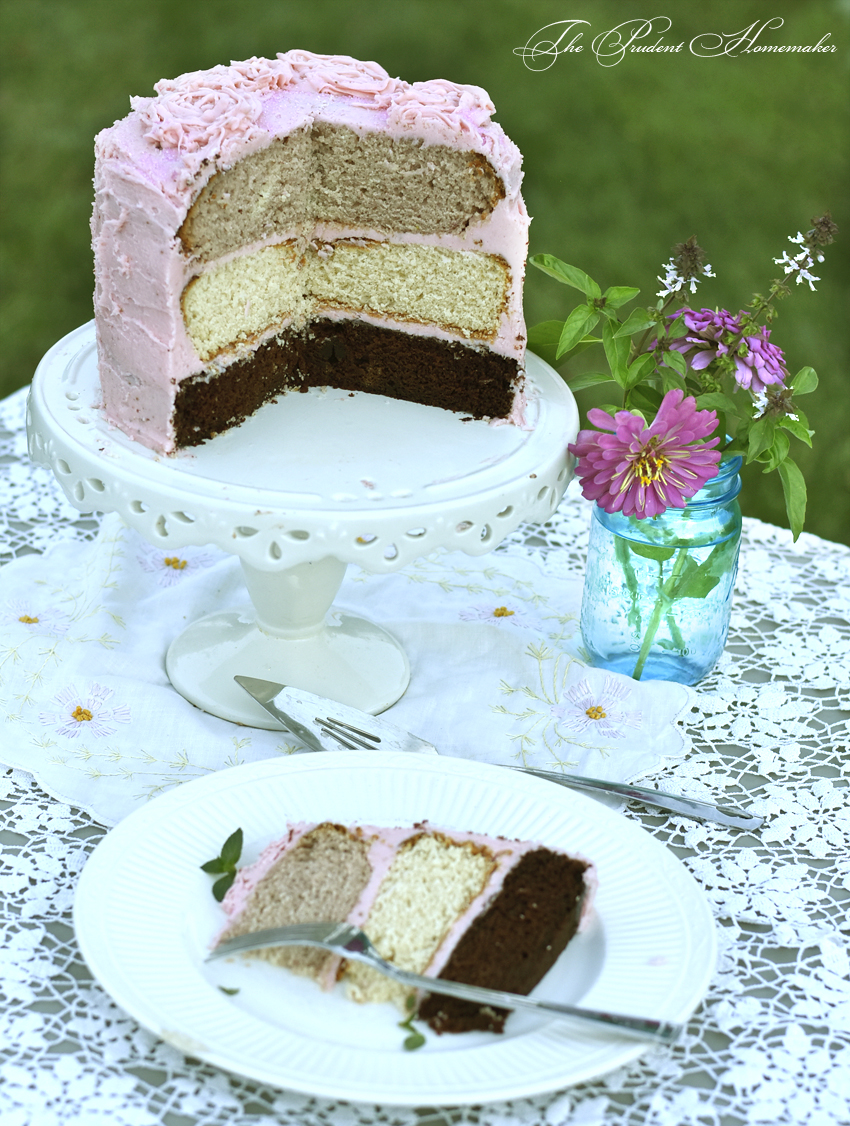 What did you do to save money this past week?