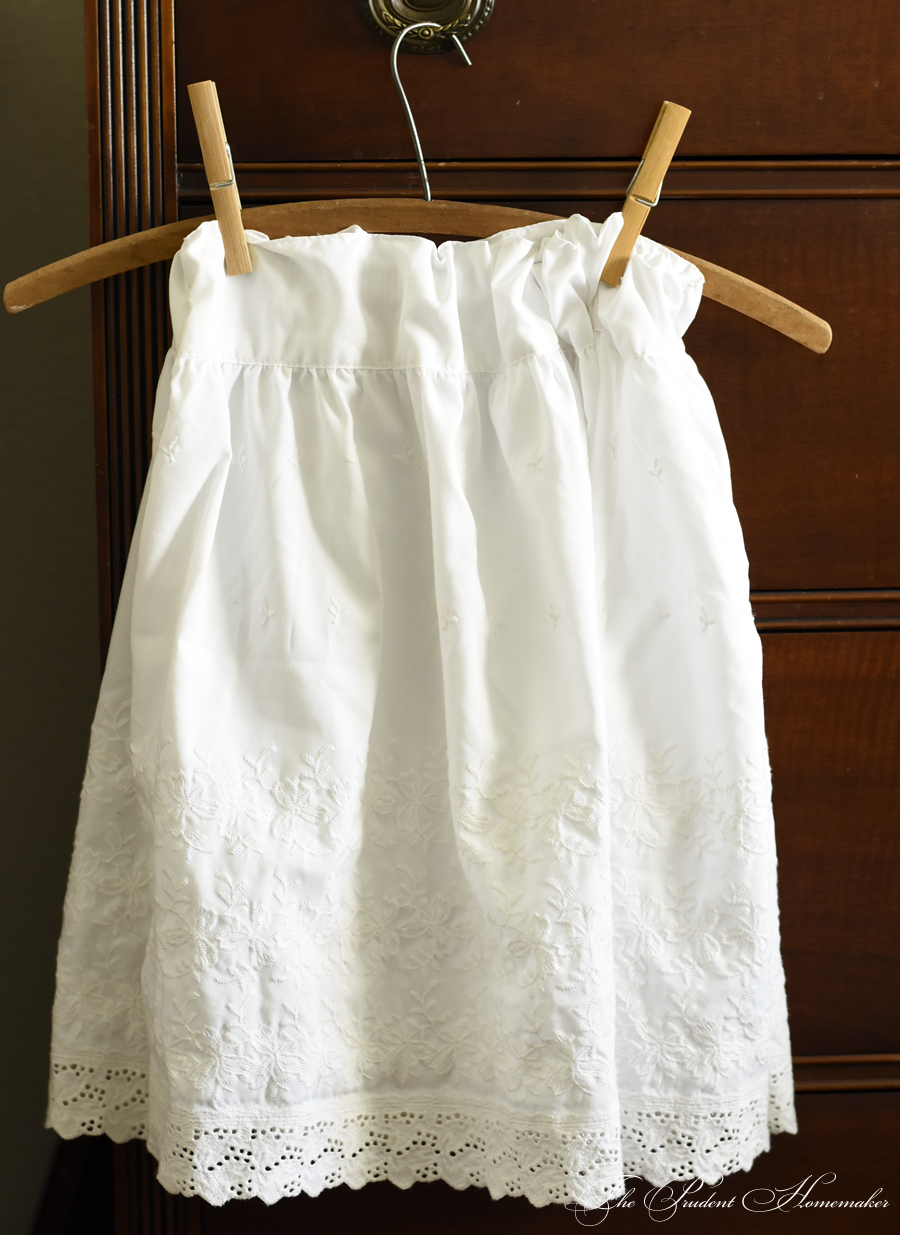 When I was at a garage sale in October, I found an unusual king-sized bed skirt for $1. It had snaps every few feet, but there was no middle piece that went on the bed itself for the eyelet ruffle to snap onto. Fortunately, the ruffle itself was what I needed. The seller was asking $1, and I gladly took all of that eyelet home.

Not only did it have a ruffle, but it had a top edge just like the waistband of a skirt.
I cut out two pieces, avoiding the set-in snaps that were there. The skirt was rather long, so it was just perfect for a knee-length skirt for my 7-year-old, who asked me for a white skirt for Christmas.
The only tricky part was putting in the elastic. Since I had two pieces of skirt that would be closed once I sewed the sides together (as the existing skirt already had a "waistband" sewn in) I cut two pieces of elastic and sewed them in at each end. I sewed both sides of the skirt closed with French seams.
Supplies:
a piece of a bed skirt (or wide finished eyelet)
thread
elastic
Tools:
Sewing Machine
Iron
Sewing pins
Scissors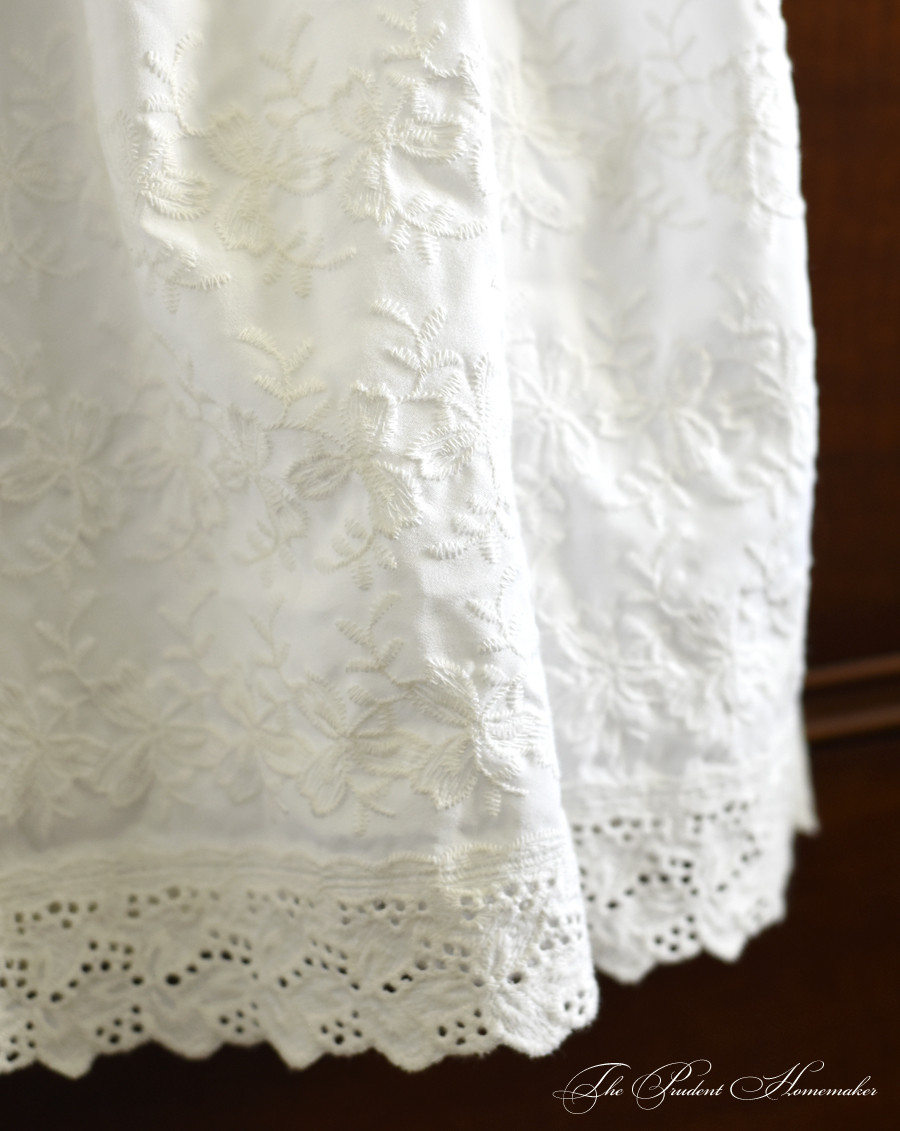 Time:
About 30 minutes
Cost:
$0.35, including the cost of elastic. I have lots of fabric left and I can make more projects with it. The same daughter who requested a white skirt has also requested a white dress, so I may work this same fabric into a dress for her as well.