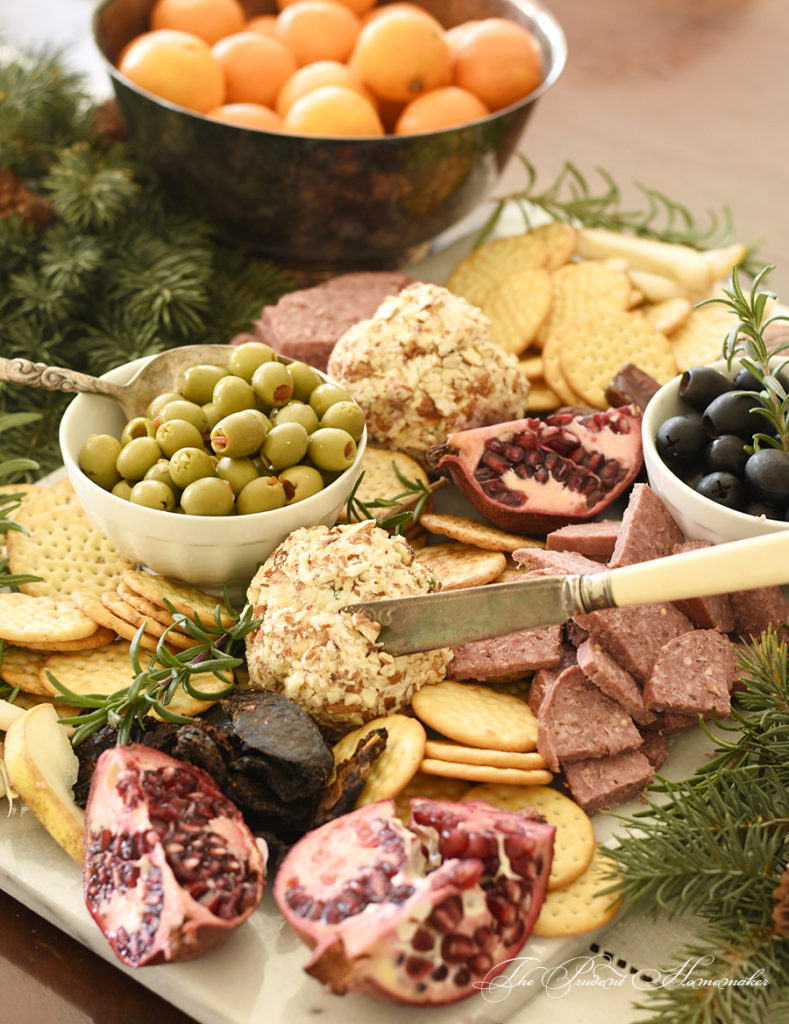 I made Christmas cookies using ingredients I had on hand.
I cooked a turkey and used it for several meals, including using it to make tacos.
I made cheese balls using chives and parsley from the garden for our Christmas lunch.
Christmas dinner was a very simple affair; my husband cooked a ham (that had been gifted to us) and my mom cooked green beans and potatoes for our side dishes. We really simplified things this year and it made for a much less stressful, more relaxing day for me.
I made a double batch of laundry soap.
I watched two classes for free while they were live on Creative Live. I was tempted to purchase a class on sale as well (it was $14) but then I found out that they are showing it again for free this week, so I signed up for it. (For those of you who are bird photographers, which I know a few readers have mentioned, there is an upcoming free bird photography class on March 20th).
I had a few items I bought as gifts at the dollar store that I decided to keep until next year for spring birthdays (they are kites). Everyone was happy with what they received for Christmas and spring will be a wonderful time to fly kites.
My mom gave us some wonderful gifts, most of which were purchased used at garage sales. For example, my 2-year-old received (among other things) a jacket (cost her $0.25) and a big wheel-type tricycle (cost her $3). She and my dad spent a few more Saturday mornings throughout the year going to garage sales so that they could find great birthday and Christmas gifts for a lot less. She gave some really thoughtful gifts and she mentioned to me that she was able to give a lot more gifts because she found so many great garage sale deals.
I purchased a few more strings of outdoor LED lights for the front garden at 50% at the after-Christmas sales. I took reusable cloth bags with me to save and additional $0.10 (Target gives $0.05 off your purchase for each cloth bag you bring).
I mended a dress.
I kept the house warmer by blocking the cold winter wind draft with a rolled up towel in front of each of my front doors (we have double doors). I've found that by doing this, our house is much warmer in winter and the heater doesn't turn on as much.
My husband cut his hair and I gave my 2-year-old a haircut.
What did you do to save money this past week?
 Disclosure: As an Amazon affiliate, I earn from qualifying purchases made through my links. This means that I earn a small percentage from any items you place in your cart and purchase within 24 hours after going to Amazon from one of my links (i.e., it doesn't have to be an item I have linked here).
My Favorite Cleaning Supplies