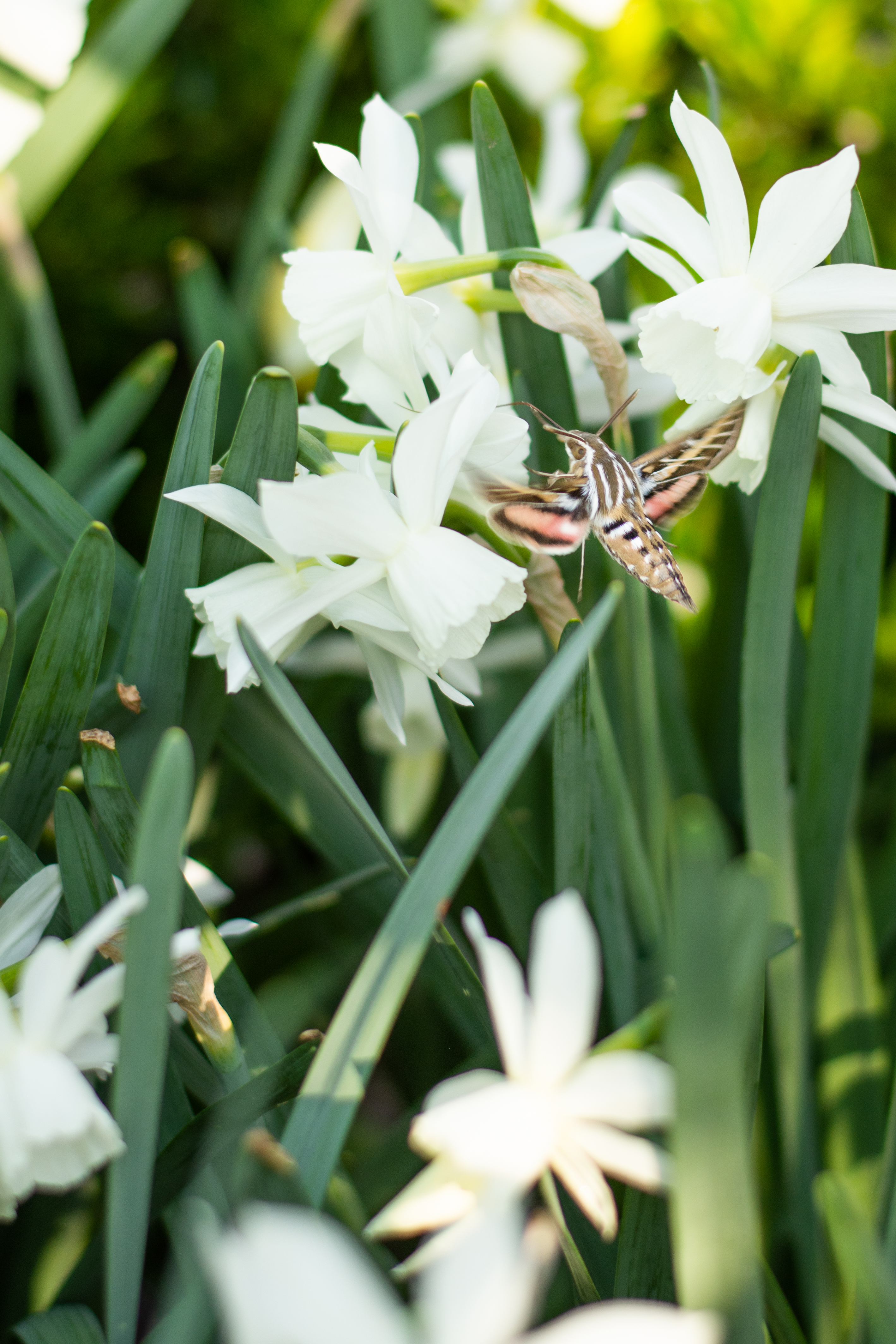 I sowed seeds in the garden for poppies and larkspur.
I watched the hummingbirds and the hummingbird moths (pictured above) in the garden. The moths turn into hornworm caterpillars, which means I'll have to be extra vigilant in the garden this year, as they will eat a tomato plant to the ground in one to two days.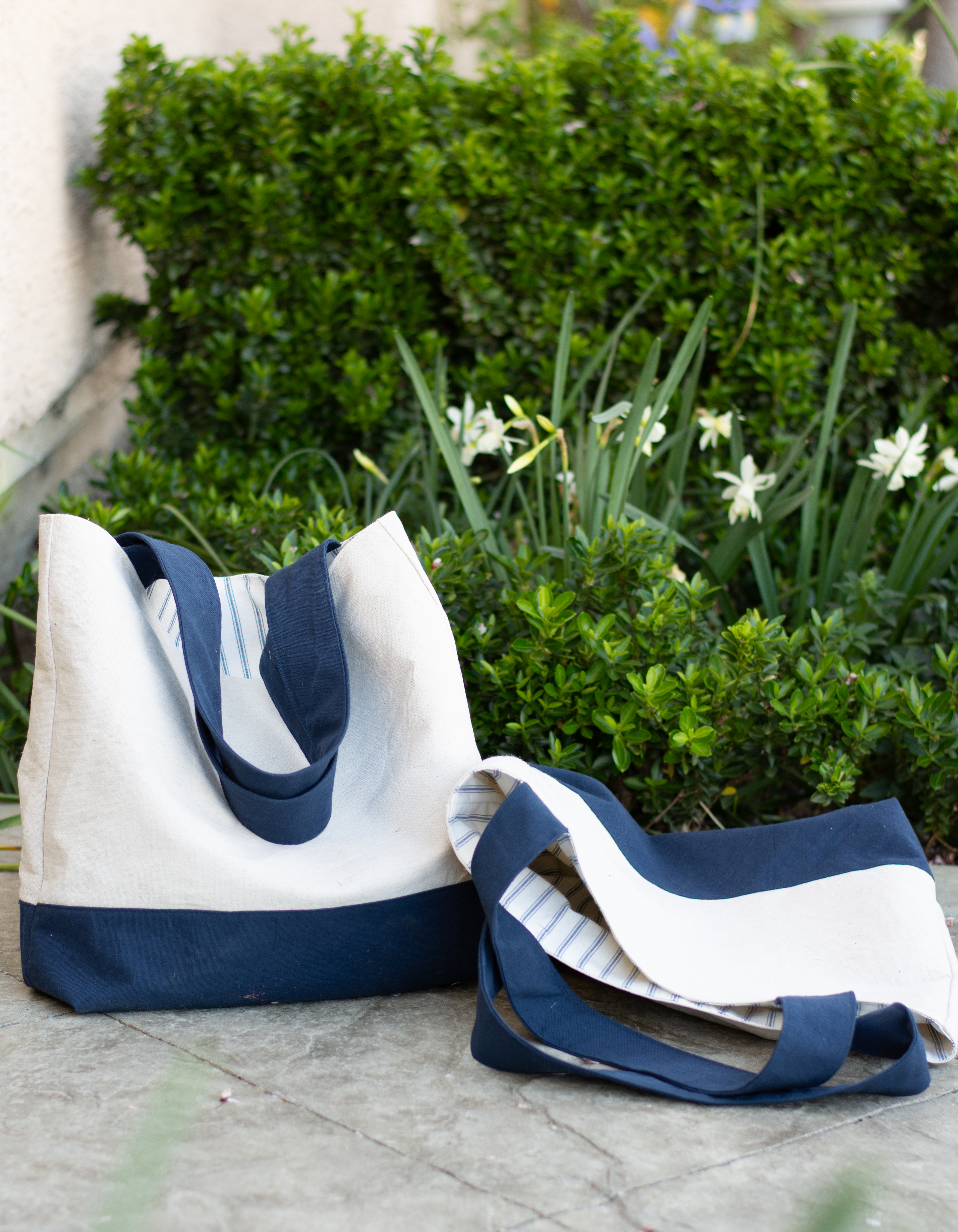 Winter sewed two tote bags to carry her grocery purchases home while at college, using my favorite tote bag tutorial that you can find here, drop cloth that I had purchased years ago with proceeds from a garage sale that I had, a lining from fabric from my mother-in-law's stash that she gave me before she passed away, and navy duck cloth from Hobby Lobby, purchased with a 40% off coupon. This is such a quick pattern; she cut them out one afternoon and sewed them up the next afternoon.
I harvested asparagus, lettuce, arugula, Meyer lemons, green onions, snow peas, Swiss chard, and parsley from the garden. The Swiss chard is wonderful this time of year. You cut it and it grows back in a week and a half, ready to be cut again. With several plants in the garden, I harvested large amounts of chard several days this week. I put it in soup with white beans, onions, half a pound of shell pasta, chicken bullion powder, and Italian seasoning (my new favorite soup), as well as made a large batch of Swiss chard soup. Swiss chard soup is the least expensive meal I make, and it makes enough for all of us to eat twice. Everyone loves it, including the baby!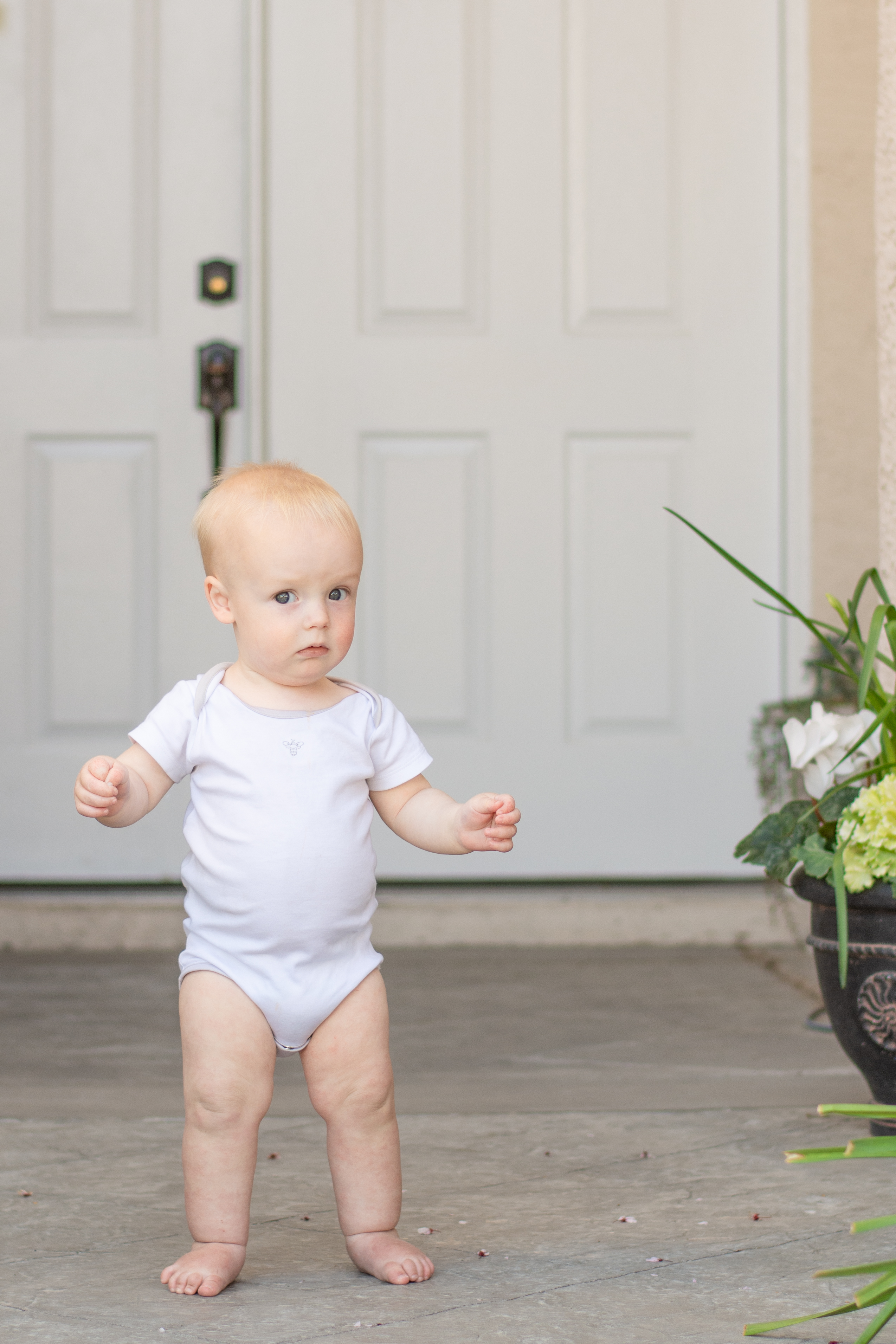 Speaking of the baby, he is walking all over!
My dad offered several things to me that he was going to donate to the thrift store. I ended up taking several of them, including several kitchen items that I will give to my second oldest when he moves out, some enamelware skillets and saucepans that I can use for food photography props (they're too small for everyday use for my size family), two hot pads, some emergency rain ponchos and fold-up daypacks that my girls can use in future years for camp, two citronella candles and an anti-mosquito lantern that can be used while camping, a camping shovel, some mop cloths that we can use with our mop, some quilting rulers, a foldable bench/scaffold that I will most likely end up using for taking photos of families, and a floor lamp. Two weeks ago, he also offered me a foldable stool, which I also took.
My parents went to several garage sales and brought us back a number of items that they got for free from the freebie piles that several sellers make, including a sand pail and sand shovels and a girl's bicycle with a flat tire. We can mend the tire and use the bicycle.
I read the entire Darling Debutantes series from the library. They had the whole series as one e-book.
We opened the windows and enjoyed the fresh air and sunshine in the house.
I collected shower warm-up water and the water from drinking glasses at the end of each day and used that water to water potted plants on the patio. This is something I do almost every day but only mention occasionally.
My two oldest attended the wedding of a friend. At the end of the reception, my eldest son was offered some leftover pulled pork, rolls, and baked beans to take home, which he gladly did.
What did you do to save money this past week?
Disclosure: As an Amazon affiliate, I earn from qualifying purchases made through my links. This means that I earn a small percentage from any items you place in your cart and purchase within 24 hours after going to Amazon from one of my links (i.e., it doesn't have to be an item I have linked here). If you're going to be making a purchase from Amazon, I thank you for using my links to support this site!