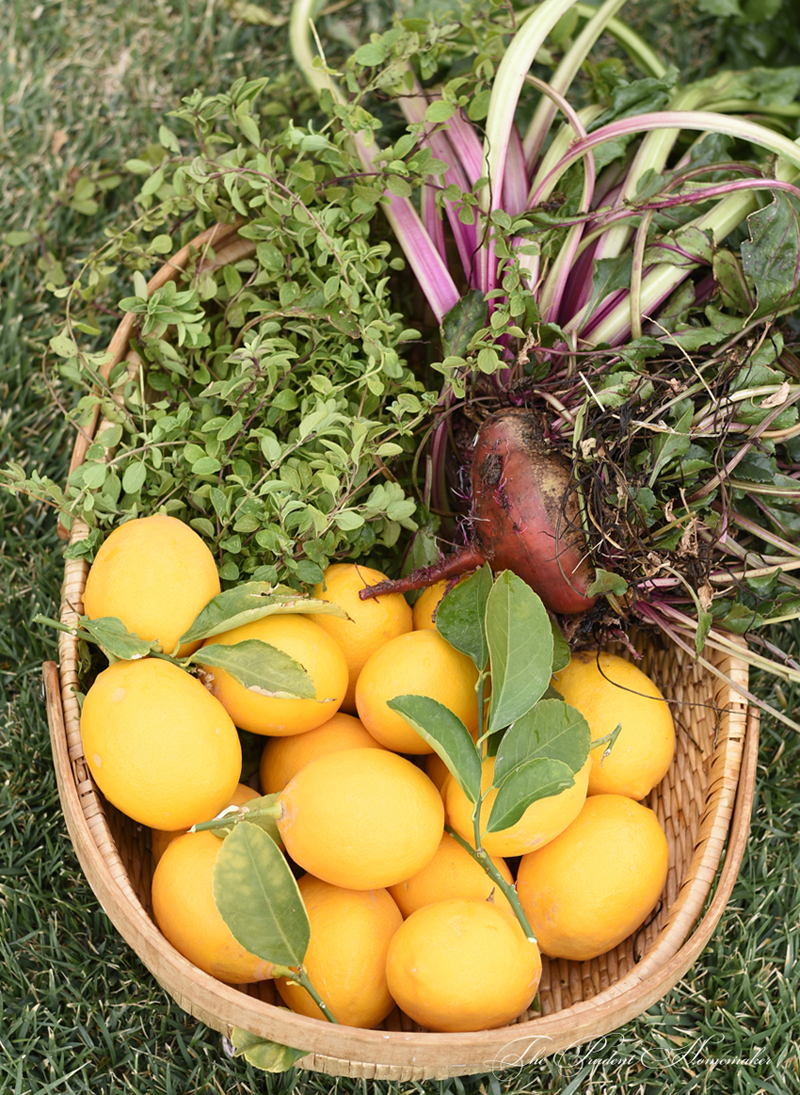 I cut and dried oregano from the garden. I also harvested beets and lemons.
I dug and planted more tiny bushes started by tip layering in new spots in the garden.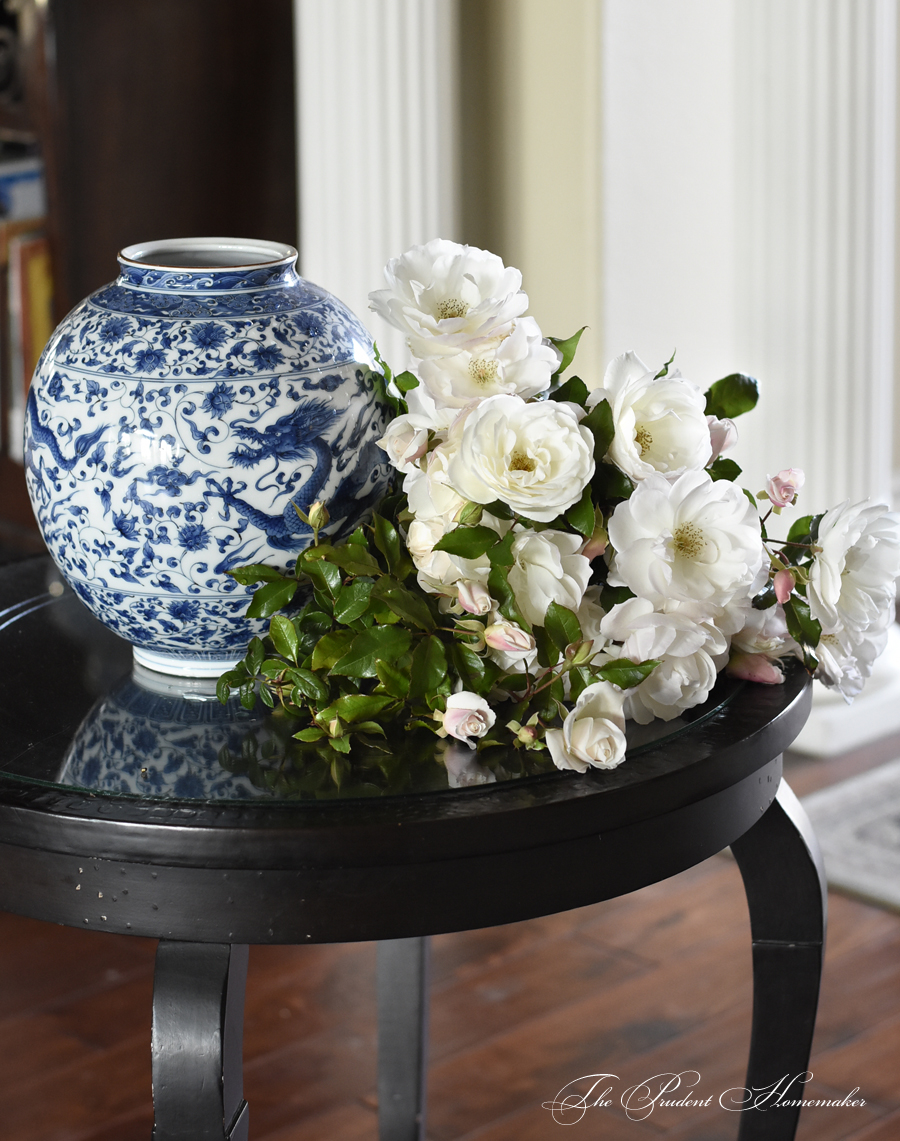 I cut roses from the garden before pruning the rose bushes.
I juiced lemons from the garden and made a double batch of lemonade.
We enjoyed lots of produce from our own garden, including butternut squash that I grew and harvested last year (I love that it keeps for several months), peaches that I froze from our trees, tomatoes that we picked in December that have been ripening, and herbs that I dried.
January is our coldest month and I usually have the highest natural gas bill in January. It's been so warm that I haven't had to run the heater almost all month, so even though our natural gas rates are higher in the winter, I will have a very low bill. We even opened the windows for a few hours each day to let in some fresh air. (December's bill was akin to a bill I pay in summer!) Friday was the nicest day at 69ºF/21ºC. A storm blew by over the weekend, bringing cold air and lots of wind, but it was still plenty warm in the house.
I collected shower warm up water in a bucket all week and used it to water potted plants on my patio.
I downloaded and read an e-book from the library.
We cut my husband's hair and all three sons' hair.
My husband used two very used 2 by 4s that we've had for years and nailed them to the walls in the shed using nails that someone gave us some time ago. He used more of the same nails to make places for me to hang our garden tools. This is a project that I've been wanting for years; it took 20 minutes to complete and cost us nothing out of pocket. Last fall my eldest son rearranged the shelf units in the shed (his way made more sense that what we had before) and now the shed feels much more spacious and it is much easier to access everything. Every time I opened the shed door this week (which was often, as I worked outside almost every day) I was delighted!
We removed two dying trees from the garden ourselves.
I mended two holes in my drip irrigation using supplies I had on hand.
My husband's work insurance was up for renewal. He shopped around and found another company that has a deductible that is half what our old coverage was, and the insurance itself is $1000 less than what we paid last year!
My second son made phone calls to have materials donated for his upcoming Eagle Scout project. He had all the steel donated that he needed for his project.
Two of my children downloaded 6 songs each from the library through Freegal.
My two eldest went to a free swing dance. They've been getting together with other teens every week for a few months to learn new swing dance steps and dance. My eldest provided the swing music, which included the songs she downloaded from the library (she's been adding new ones for months, so with that and the ones I already had, she has quite a collection of swing dance music).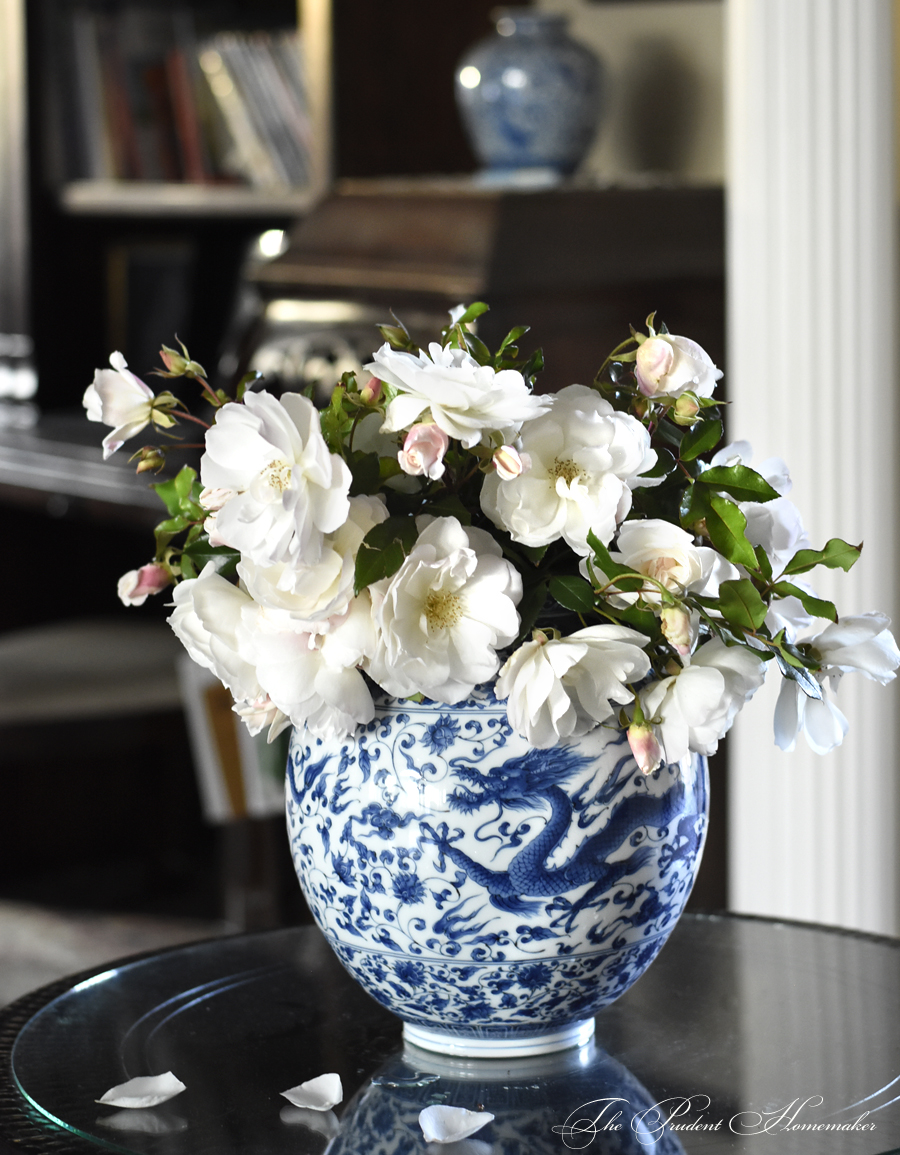 What did you to save money this past week?