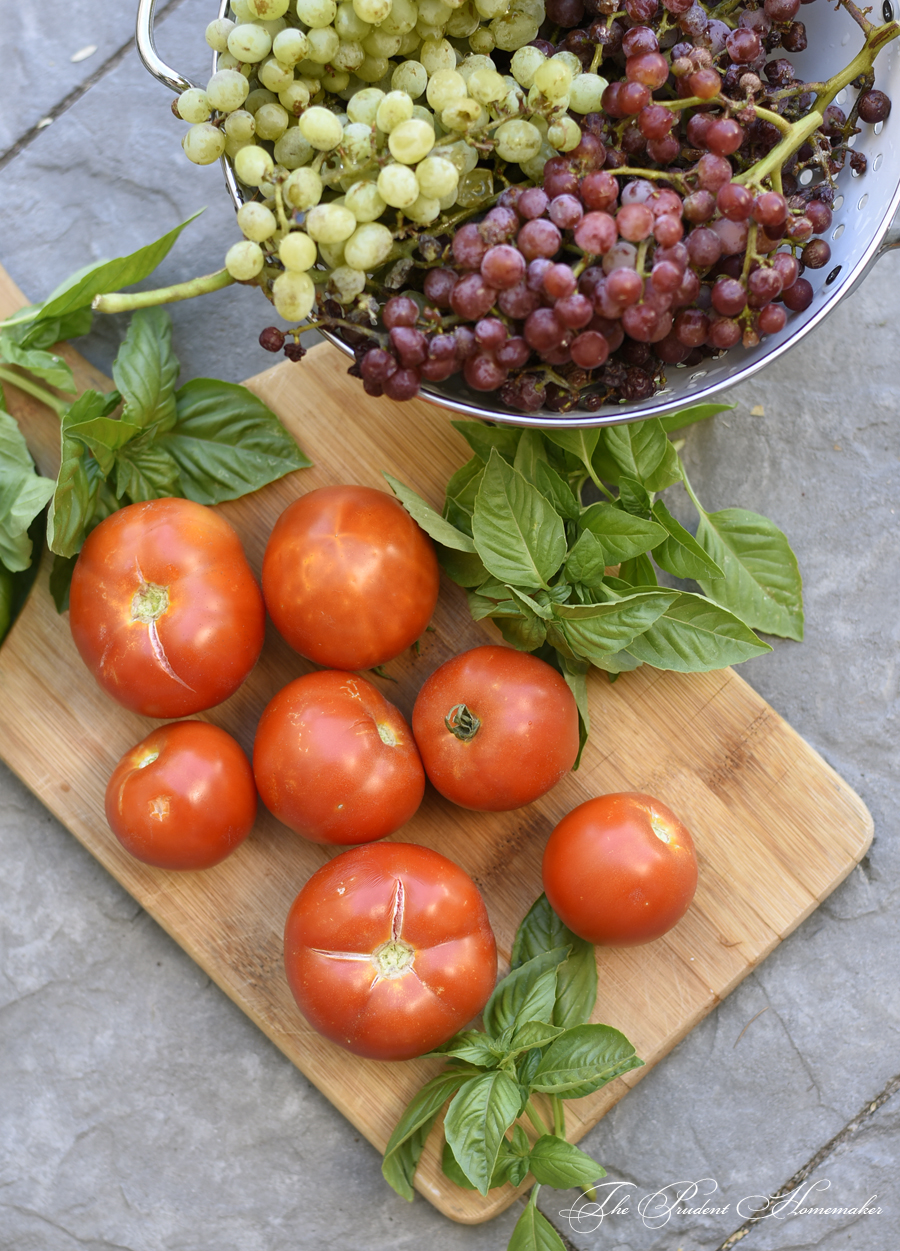 We harvested red and green seedless grapes, peaches, tomatoes, and apples from the garden.
I cut chocolate mint for a large batch of herbal tea.
I went to the Joann's on the 3rd of July to buy a few items on sale, including some broadcloth in black, white, and navy at 50% off at $2.49 a yard and some ribbon by the spool at 60% off.
My husband replaced our garbage disposal himself.
We used solar lights at night in our bedroom instead of turning the lights on. I bought a two-pack of these at Sam's Club in May for the same price as one from Amazon. We've had problems with other solar lantern batteries burning in our heat in the direct sun. We put these inside the window and they worked without any problems. They were bright enough to use for reading at night.
I collected warm-up water from the shower and used to water potted plants.
We celebrated the Fourth of July at home. I hosted and food was combined with my mom. We watched fireworks from our yard–they weren't real large, but we were able to see what several people were setting off nearby from our yard and we didn't have to spend any gas to go anywhere.
I redeemed Swagbucks for a $25 gift card to Lowe's.
I looked over the grocery ads when they came. There were some good deals–but not the pasta sale that I'm hoping to see. I threw the ads out. I also received some catalogs with summer clearance sales. I glanced through them–and then quickly tossed them. There were some things that I liked but that weren't in my budget nor were they priorities or planned purchases. Throwing them out removed the temptation to spend money I need to use for other things.
I organized three drawers. It took a bit of time but was a no-cost way to add some peace to my life.
I organized my garden seeds. I have plenty of vegetable seeds to plant for my fall garden without having to purchase anything.
My husband and I chose to celebrate our anniversary at home with a meal for the two of us: caprese salad with tomatoes and basil from the garden.
What did you do to save money this past week?