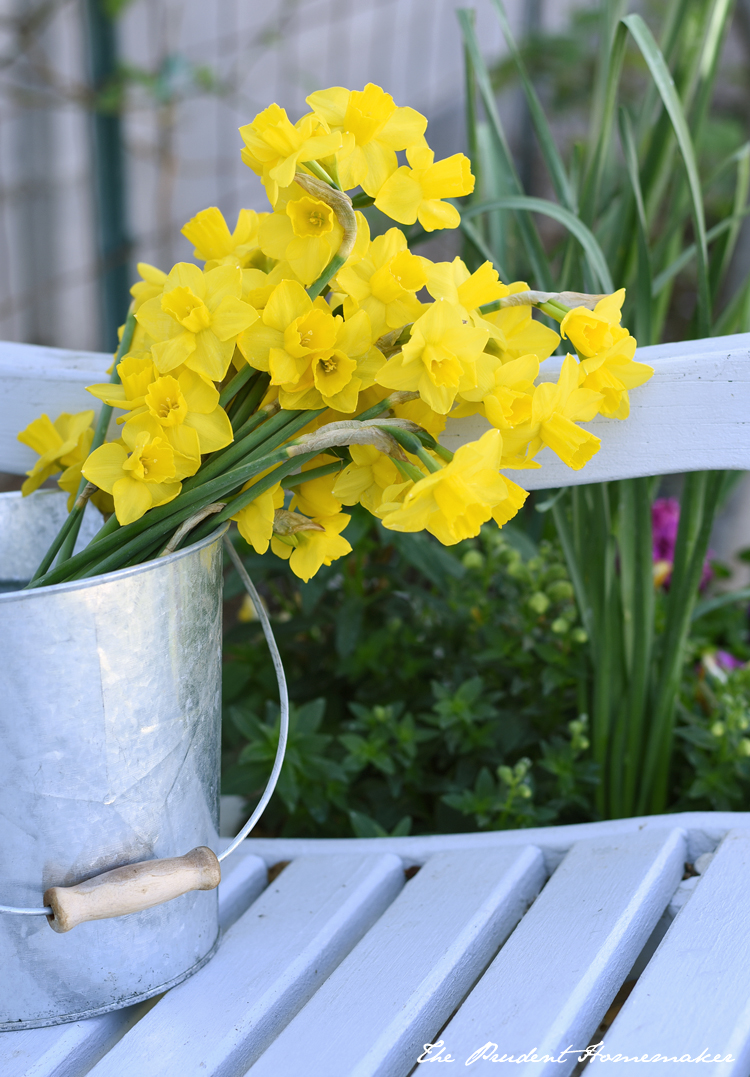 With most of the major gardening done, I can concentrate on the indoors. I have a few gardening chores still, but they won't take as much time as they did last month.
This month, I plan to focus on organizing, spring cleaning, and decorating. We did a lot of organizing and cleaning last week; we rearranged both girls' bedrooms and three closest, organized the pantry, organized the toiletries, organized part of the sewing room, and organized part of the laundry room, which leaves less to do this month.
The organizing and cleaning jobs are jobs that will involve the whole family.
I also want to take care of the huge mending pile.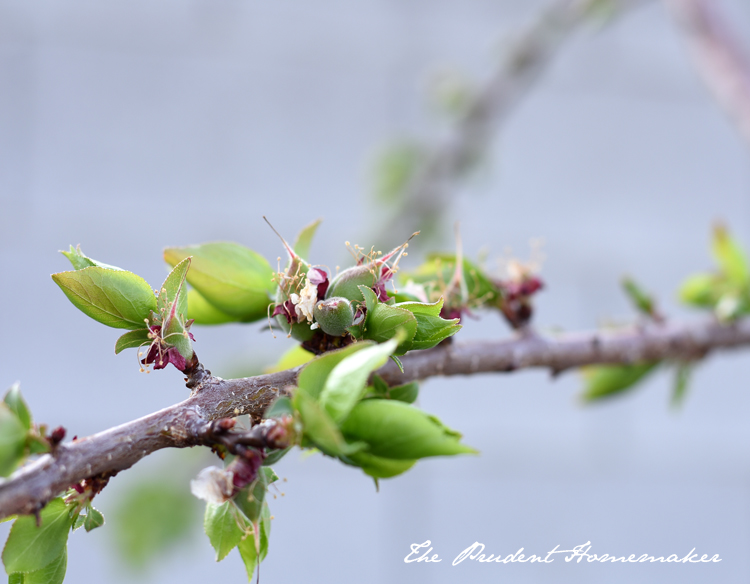 Gardening:
1. Plant warm season seeds (beans, Armenian cucumbers, squash)
2. Plant summer-flowering bulbs when they arrive (dahlias, lilies)
3. Plant more lettuce seeds
4. Plant hollyhock seeds (I'm trying some short varieties that I hope will stay up in the wind)
5. Plant sunflower seeds
6. Move two pots in garden. Replant green onions from one pot in the garden and dig up a small euyonomus plant to plant in their place.
7. Move stakes in the garden that aren't needed and put them in where they are needed
8. Thin apricot trees (instructions here)
Sewing:
1. Sew two pillows for the living room
2. Mend at least 31 items from the mending pile
3. Sew dress for Wren for her birthday
4. Sew aprons
5. Sew skirt for Wren for her birthday
Organization:
1. Finish organizing sewing room
2. Organize my clothing in closet
3. Organize one drawer in my dresser
4. Pack away winter clothing from all family members
5. Organize one kitchen cabinet
6. Organize bedroom closet
7. Organize sewing closet
8. Finish organizing laundry room
Spring Cleaning:
1. Wash fronts of kitchen cabinets and drawers
2. Vacuum tops of kitchen cabinets
3. Clean door frames
4. Clean all light fixtures and ceiling fans in house
5. Wash walls
6. Wash baseboards
7. Clean carpet in both girls' rooms
8. Wash windows, window tracks, and windowsills
9. Clean behind and under refrigerator, and clean refrigerator coils
10. Clean behind washer and dryer
11. Clean patio
Decorating:
1. Take new family pictures, have them printed, and hang them in the dining room. I have a $25 Sam's Club gift card that I earned from Swagbucks in December that I keep forgetting to use. I will use it to pay for prints.
2. Change pictures in girls' rooms. I hung some frames in their rooms and now need to print new pictures for them.
3. Choose artwork for two frames in bathroom
4. Print photo for empty frame on my nightstand