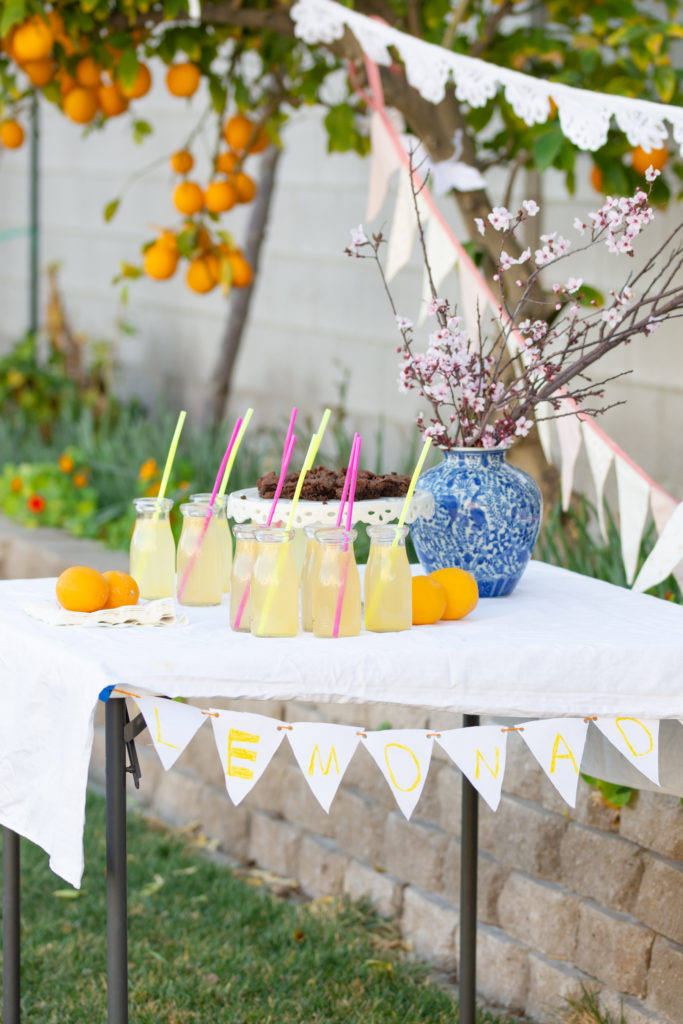 I hosted an outdoor spring party for my daughter's birthday.
I used cloth banners I had sewn for previous birthdays to decorate for her party. I also cut flowering branches from my flowering plum trees (these are the only trees in my garden that do not give fruit). In addition, my daughters made a paper lemonade banner and paper butterflies for our decorations.
We played simple party games: musical chairs and a game where the girls stomp on balloons that are tied to other people's ankles. We spent $2 on balloons and straws from the dollar store; everything else we had on hand.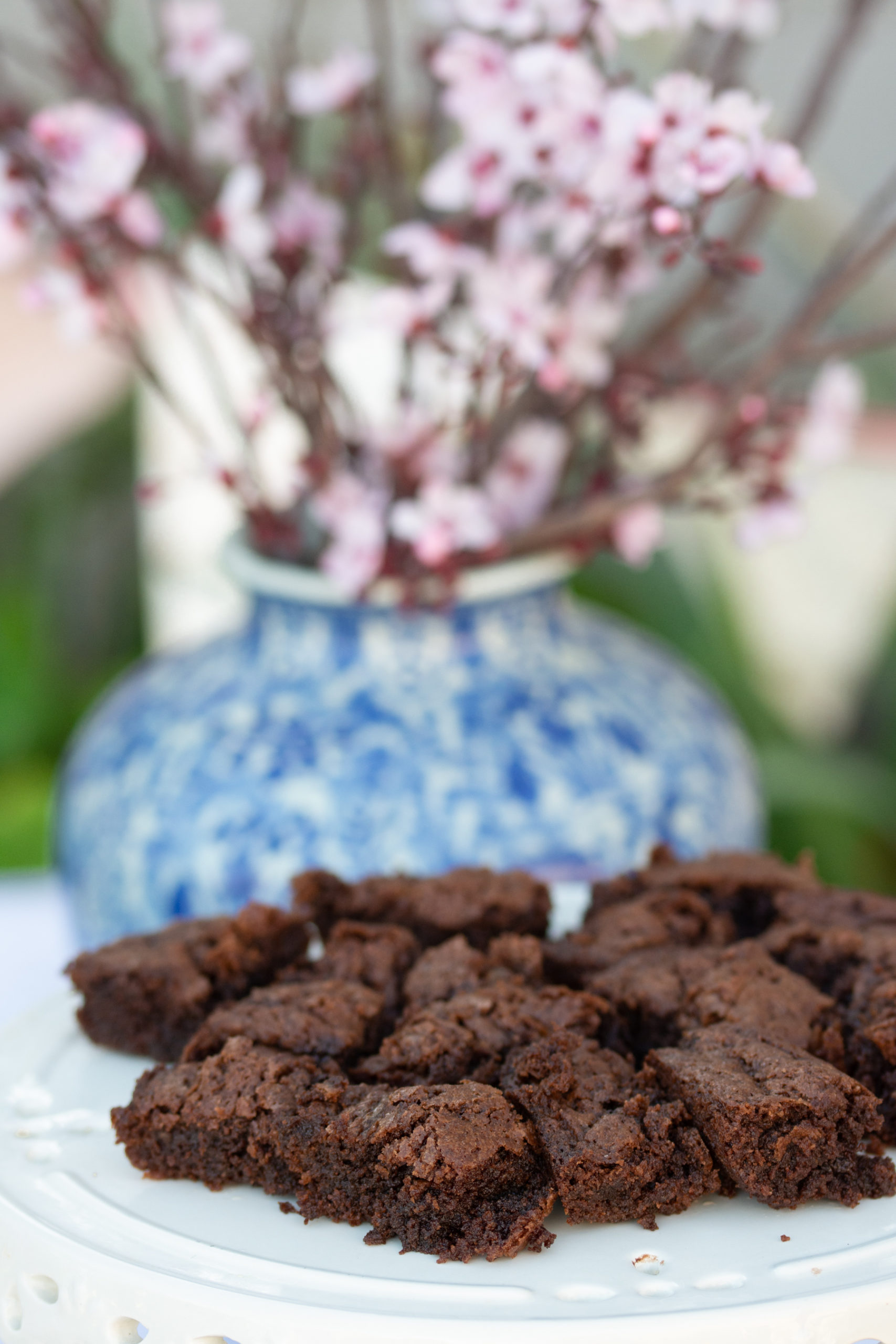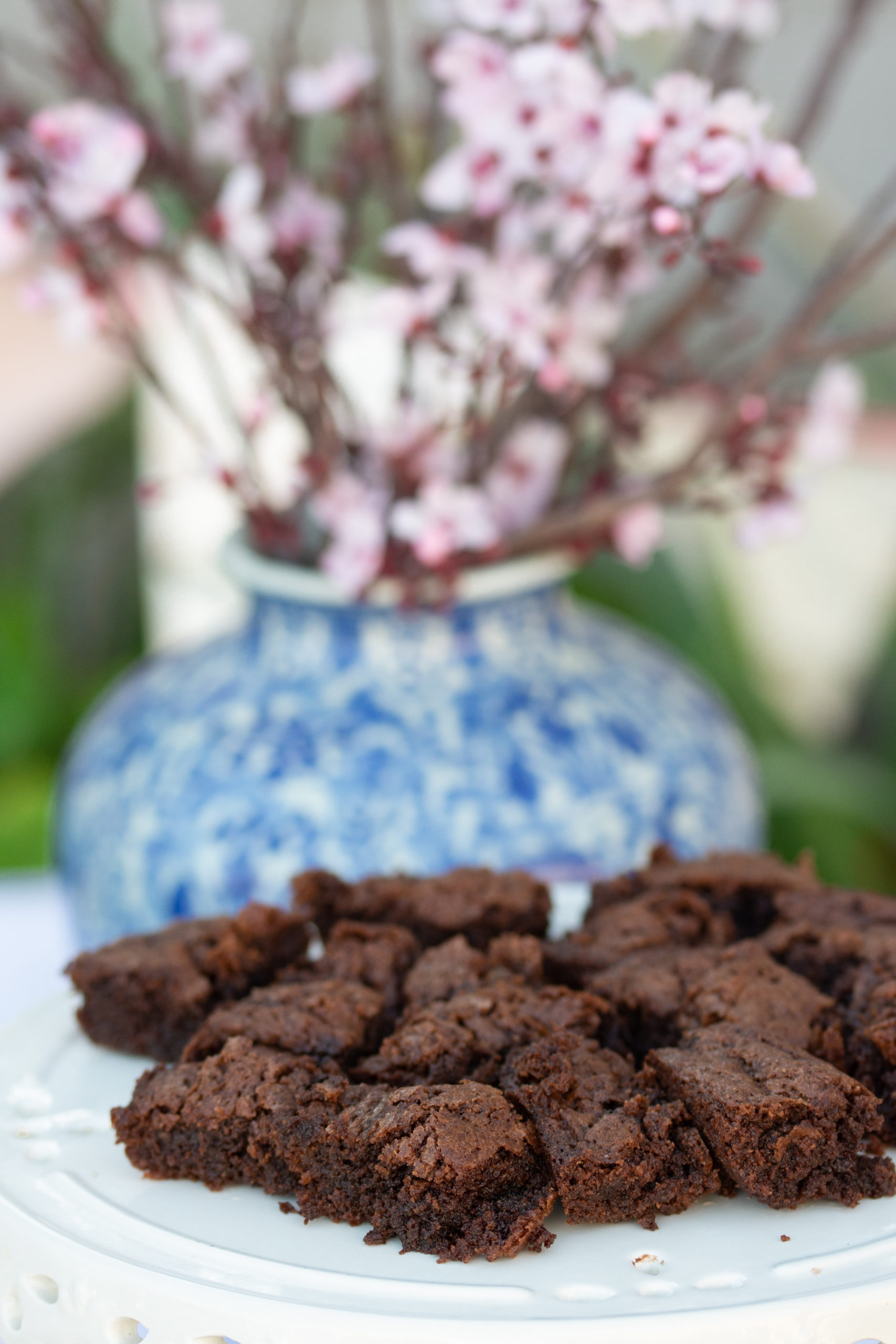 We served homemade brownies (made from scratch by one of my daughters) and homemade lemonade (made by the same daughter) made from our lemons.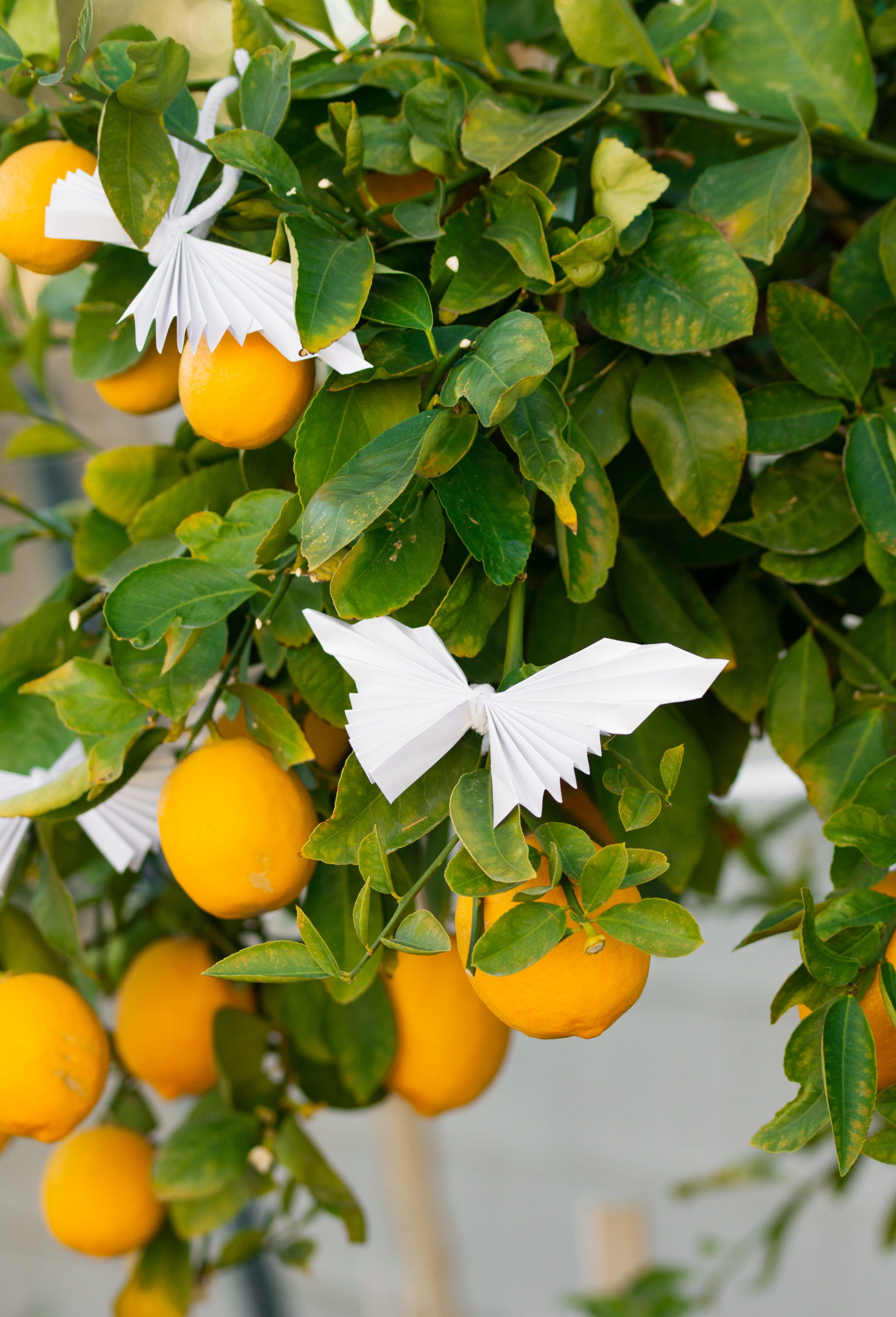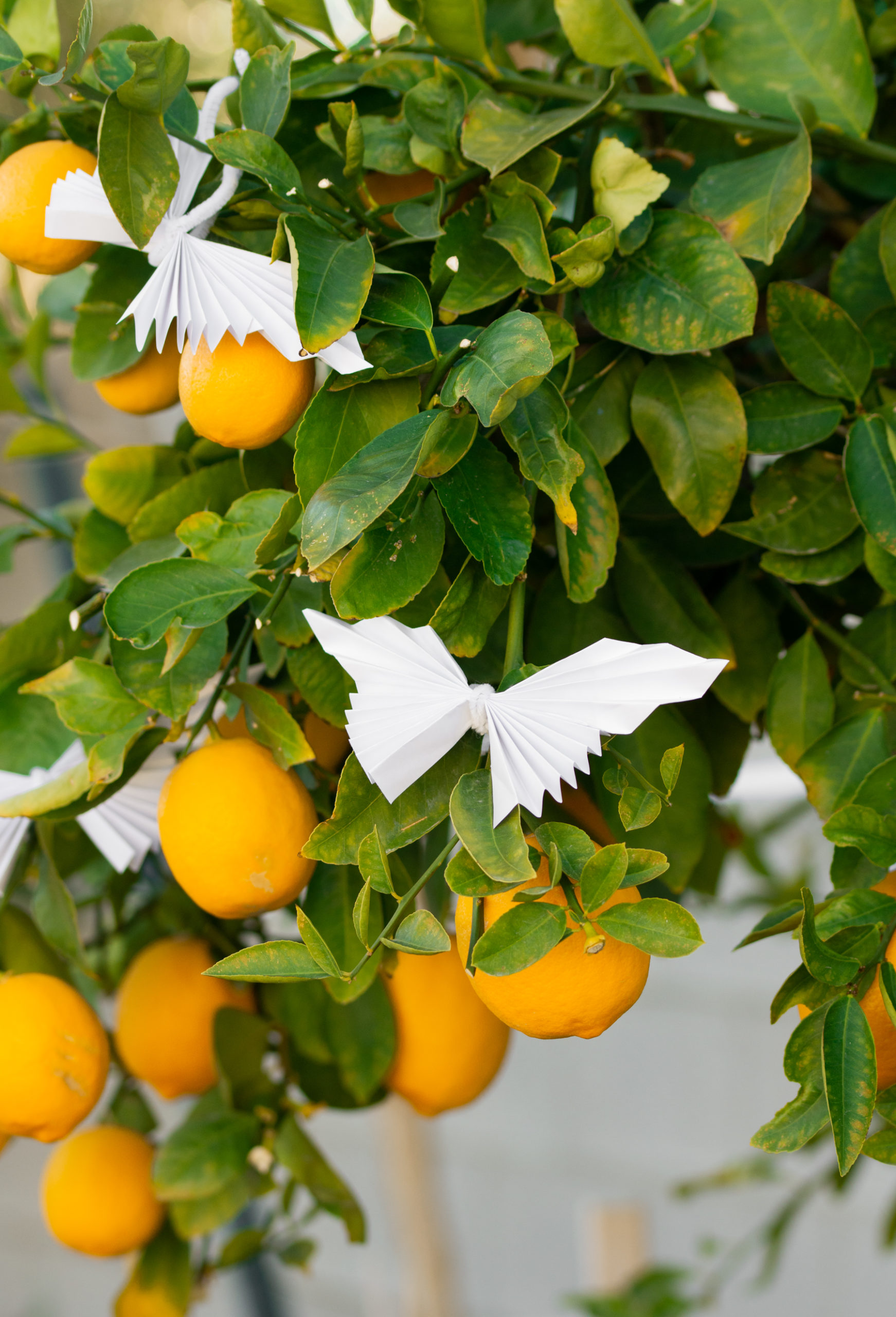 I kept the party to an hour. One of the moms, on picking up her daughter, said the one hour party time was "genius": the girls could come play, have a snack, play some more, and go home.
I sewed a doll dress and a matching scrunchie for my daughter's doll for her birthday, which she had requested as birthday gifts. These were made from the scraps of the dress I made her for Christmas. I also gifted her a water bottle like the one I gave one of my other daughters for Christmas (she had admired it and wanted one just like it.) I found it at Home Goods, where it was discounted 30% off the retail price. We use water bottles the majority of the year here whenever we go somewhere. This one won't leak and is insulated, which is a major plus when it's 110 degrees out! I also gave her a skirt that Winter had found at a thrift store on her way to visit us (it was $5).
She also chose all her meals for the day, though the last few years, that has been only breakfasts, an afternoon snack, and dinner. My parents have been taking my children out to lunch for their birthday, and the children have loved this special time with their grandparents.
I attended the show floor of WWPI using a free pass. This enabled me to see different companies' photo albums and finishes.
I made a batch of laundry soap.
I made play clay for my two youngest boys.
I gave haircuts to one son and my husband.
Two of my girls went to a trampoline place as part of a "just because" party that a friend's mom invited them to attend. I don't often write about the fun things my children attend, but I thought I would include this one this week. (A few weeks back, as part of a church activity, I sent three of my teenagers on trips to a cabin in the mountains where they played in the snow.)
In the garden, I sprayed the hedges, grape vines, blackberry bushes, rose bushes and fruit trees with Neem oil (an organic spray) to combat overwintering insects and powdery mildew.
I transplanted a century plan that had outgrown its pot into another pot that I had. Century plants and agaves often die because of grubs. When I took it out of the existing pot, there were at least a dozen grubs in the existing soil. I carefully sifted through the soil and smashed every single one. In the future, I will also treat it for grubs. I purchased the plant at a garage sale a few years back and it is starting to get large now.
I shared some nasturtium seeds from my garden with a couple of people.
What did you do to save money this past week?
Disclosure: As an Amazon affiliate, I earn from qualifying purchases made through my links. This means that I earn a small percentage from any items you place in your cart and purchase within 24 hours after going to Amazon from one of my links (i.e., it doesn't have to be an item I have linked here). If you're going to be making a purchase from Amazon this week, I thank you for using my links to support this site!