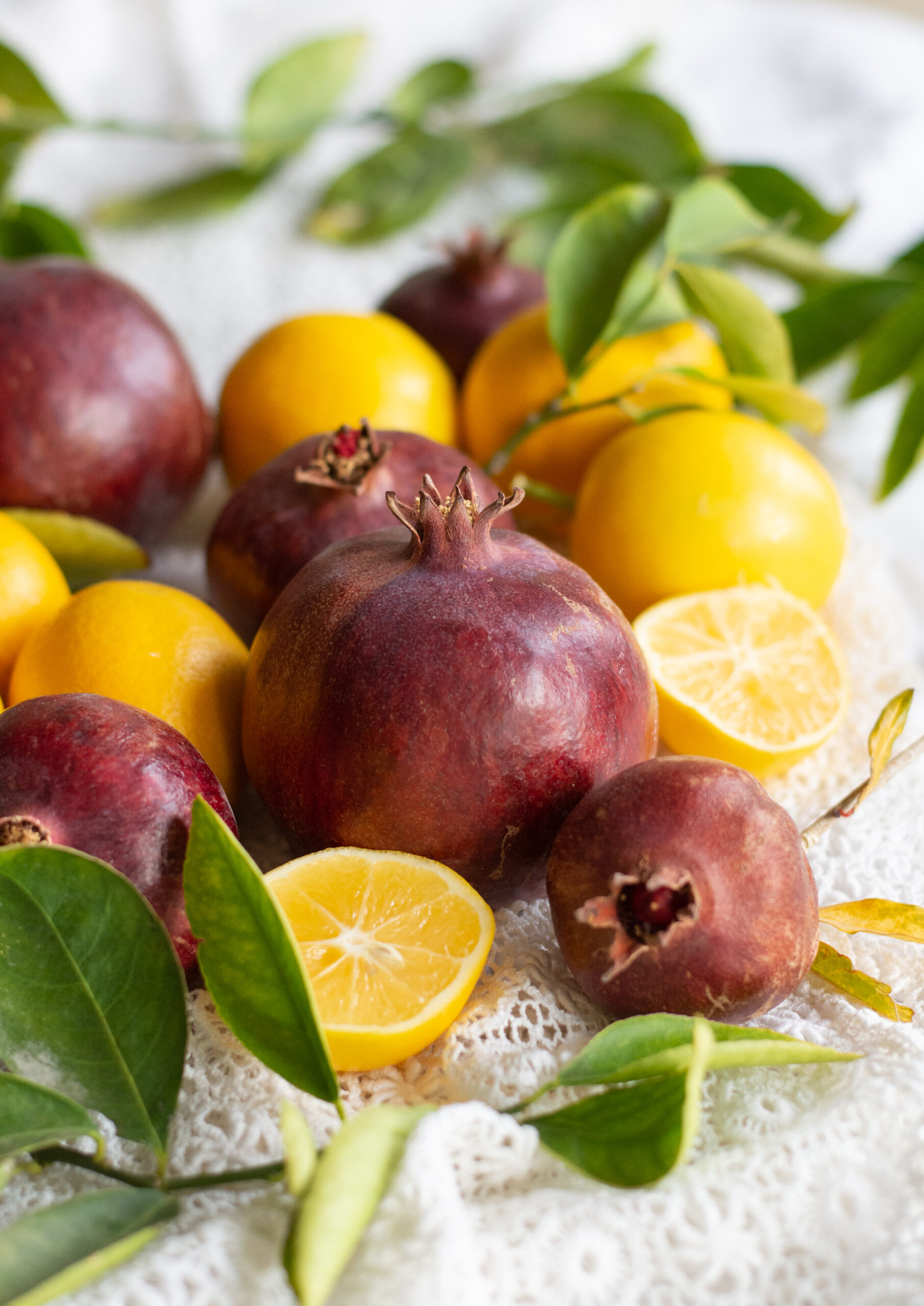 I picked Meyer lemons and pomegranates from the garden. I cut two kinds of basil from the garden as well. I made pesto and dried the basil to use later.
I enjoyed herbal tea from peppermint and lemon verbena that was grown in my garden.
I cut and dried lemon verbena from the garden and covered the plants when the temperature dropped close to freezing for a couple of days. If I cover the plants with glass jars, they will make it through the winter here without dying.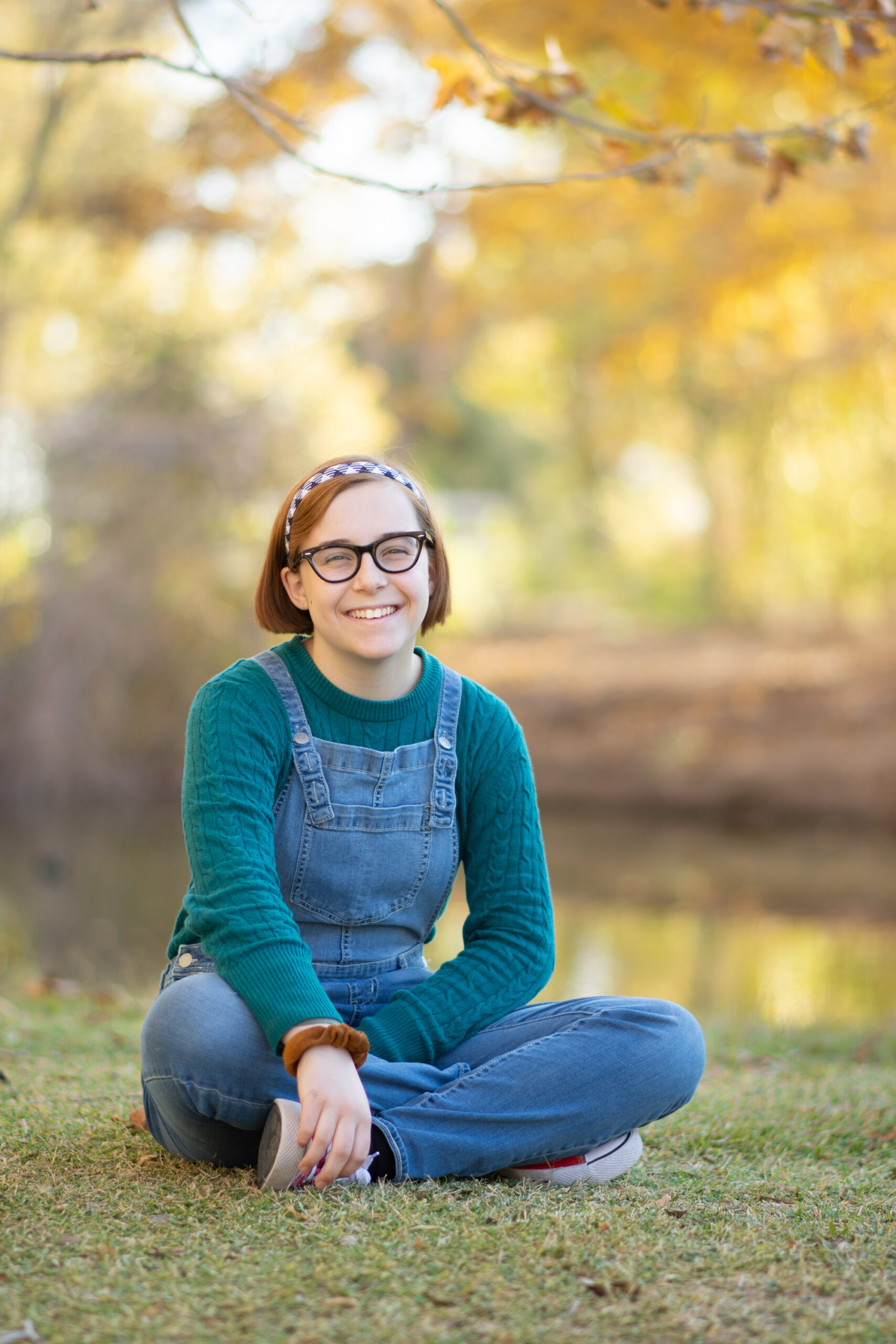 I gave two daughters a haircut. One wanted a bob and one wanted several inches taken off.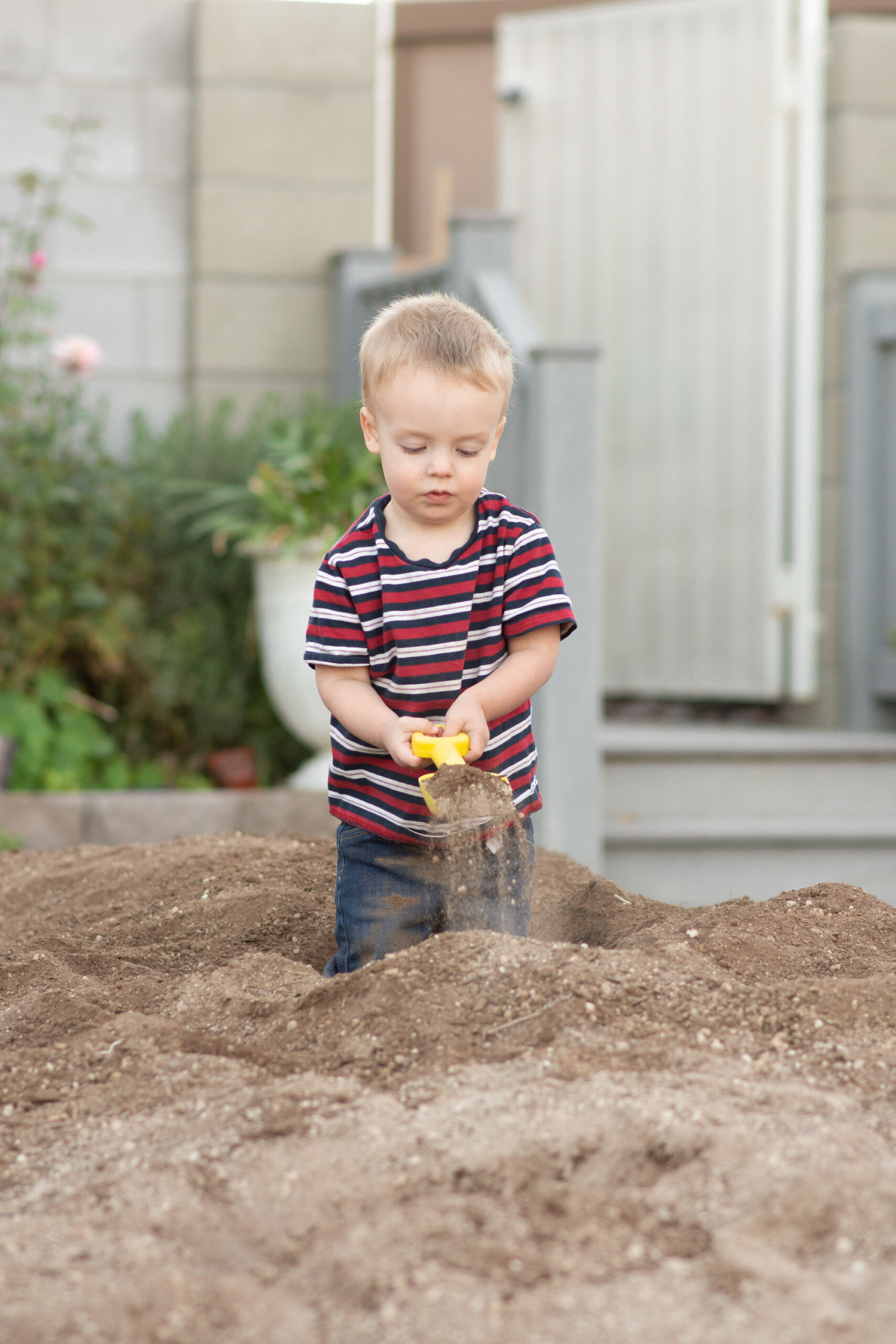 We continued our work in the garden, removing the rocks that make up our soil and taking out the soil in the beds that has been contaminated with crabgrass roots. We haven't been able to eliminate the crabgrass in 14 years that was caused by bringing in local horse manure, and this past year it was worse than ever. I don't usually post frugal fails, as I like to keep things positive here, but this was a big one, and I will only buy sterile manure from the store from now on to keep my garden free from these horrible, choking weeds. We will bring in new soil for the garden beds that we have and the new ones that we are digging. Sometimes, buying the more expensive thing that will last longer (and, in this case, be a superior product) is the better frugal savings.
We took three loads to the dump this week. If you bring your most recent garbage bill and your id (with a matching address) it is free to dump. Otherwise, each load of dirt would have cost us $64 to dump.
I looked at the grocery ads and noticed that a 3-pound bag of clementines is now priced at $3.99 for a sale price at multiple stores. Last year and for many years, the sale price has been $2.99 for a 3-pound bag. I am glad that we are planting mandarin trees and I hope that they do well in the garden, as having our own mandarin trees will really help to offset the rising price of food. It will be probably five years before our trees will be large enough to produce much, but if they do well, they will be a great blessing to us, as clementines are a family favorite. For now, I am not buying any clementines, as we continue to pick up the school meals that are offered to all students in our district. We have received oranges and apples, which has eliminated my need to buy them this fall. The only foods I purchased this week were candy and edible treats that we will be giving to the children, each other, and my parents for Christmas (most of which are stocking stuffers). I am now done with Christmas shopping for my family.
I programmed our programable thermostats for winter. I keep them at 65 degrees F, which is fine during the day and at night, but a little chilly in the morning. To make it easier to get out of a warm bed, I set the thermostats to go on to warm the house to 68 degrees on the weekdays before anyone gets up and for a little while afterward. The heat only runs during that time in the morning, as it hasn't been cold enough for the heat to run any other time.
We started our regular December tradition of singing Christmas hymns each night when we have family scripture study. I love the way this simple activity helps to bring the Christmas spirit into our home and it costs nothing.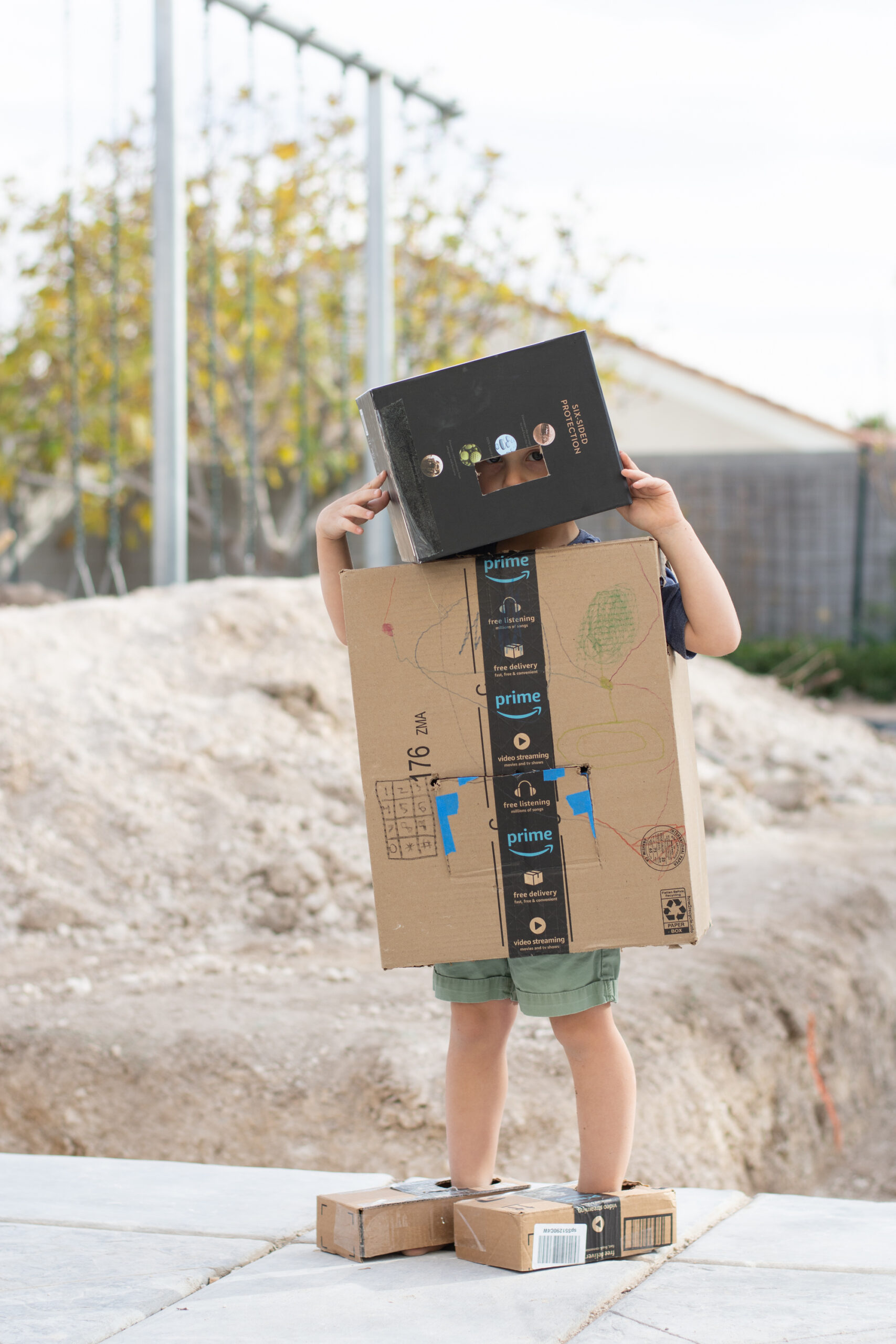 My two youngest boys have been pretending to be robots lately. My teenaged son made them the body of the robot costume from a large Amazon box that we had and my dad made the "rectangle shoes" that my four-year-old said a robot needs along with the head from a box that he had.
What did you do to save money this past week?
Would you like to support my site?  As an Amazon affiliate, I earn from qualifying purchases made through my links. This means that I earn a small percentage from ANY items you place in your cart and purchase within 24 hours after going to Amazon from one of my links (i.e., it doesn't have to be an item I have linked here).  If you're going to be making a purchase from Amazon this week, I thank you for using my links to support this site!