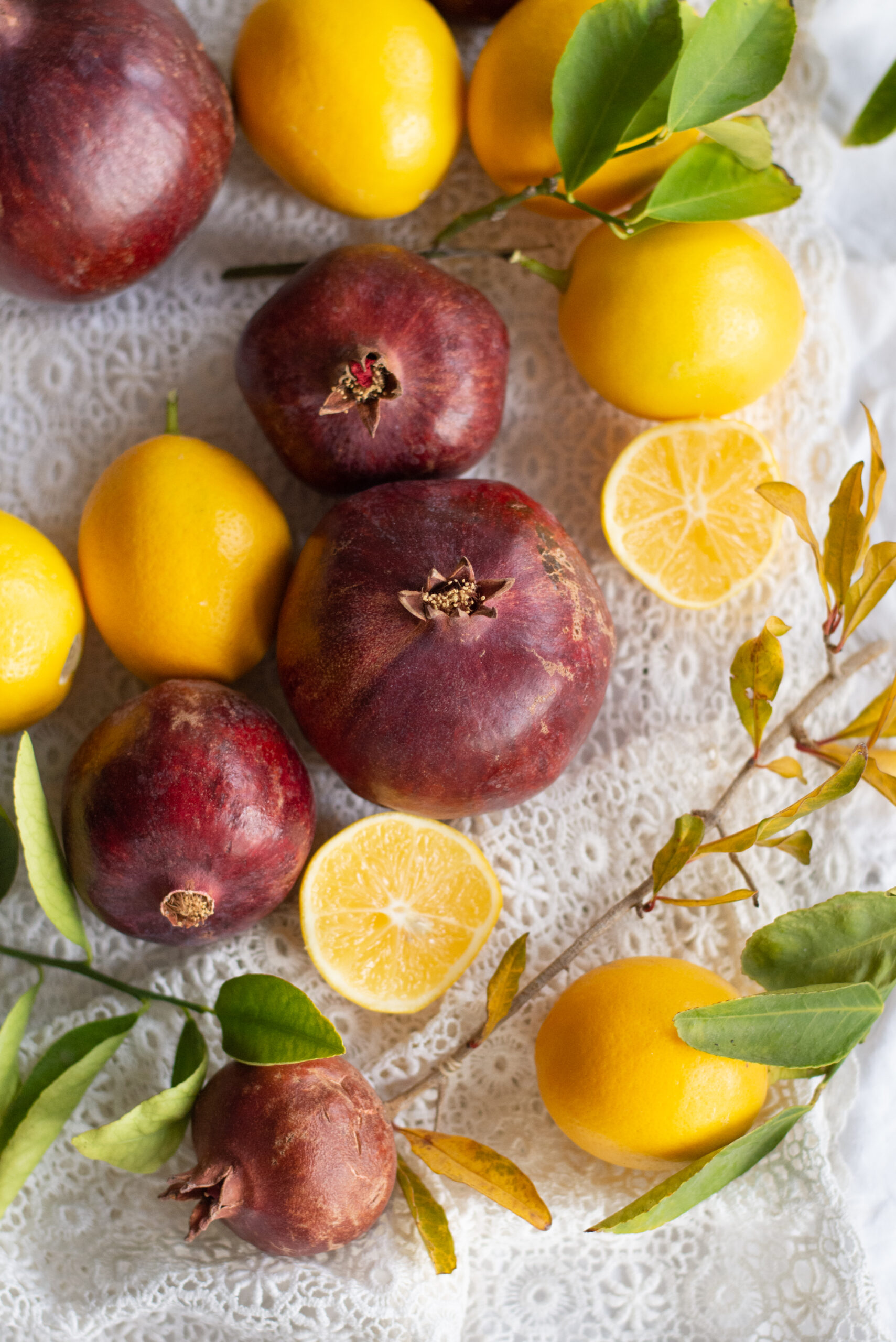 I harvested lemons, carrots, and a pomegranate from the garden.
We continued our work in the garden, removing the bad dirt, taking it to the dump, and sifting the roots and rocks from the good dirt that I am keeping from our old planter areas. The piles are getting smaller, but I am also aware that we have lots more to dig and haul out of here when we rent the excavator again.
Close to the dump is a metal supply company that sells ornamental pieces. We checked it out after a trip to the dump to find pieces for the arbor that I am designing and my husband will be welding. I found several pieces that will work; we took photos of them and found out the prices on each. We had previously priced similar items on several websites, so we had an idea of what they would cost. As they are very heavy, we wanted to buy them locally to save on shipping costs. To our surprise, the pieces were 40-50% less expensive than the prices for similar items that we had checked out online.
I bought myself a dress online on clearance. They only had it left in one size, and it happened to be my size! I chose the slowest shipping speed to have the lowest shipping costs. I received an email that due to Covid restrictions, shipping would be delayed by a few days. Despite that, the dress came within four days!
I went to Target to purchase some needed socks for my three youngest children. They were having a 30% off clothing sale. I had my teenaged son with me, so I had him pick out his favorite t-shirts for his upcoming January birthday. I've found it best to let my older children pick out their favorite clothes as I wouldn't pick what they would, and I think most people would rather have a gift they love than one that was just a surprise (I know I would!) They've told me they feel the same so that works for us! The shirts were $4.20 each on sale. I still have money left in the budget to purchase some other things on his list and he gets 5 more shirts to wear. I have been saving my Target Circle rewards to use in December, so I was able to take an additional $6.85 off my purchase. They also had a deal to take 10% off your entire purchase, which was a coupon to add in on the app.
What did you do to save money this past week?
Would you like to support my site?  As an Amazon affiliate, I earn from qualifying purchases made through my links. This means that I earn a small percentage from ANY items you place in your cart and purchase within 24 hours after going to Amazon from one of my links (i.e., it doesn't have to be an item I have linked here).  If you're going to be making a purchase from Amazon this week, I thank you for using my links to support this site!
Gifts to Divide: Make Your Money Go Further By Splitting These Items Between Recipients