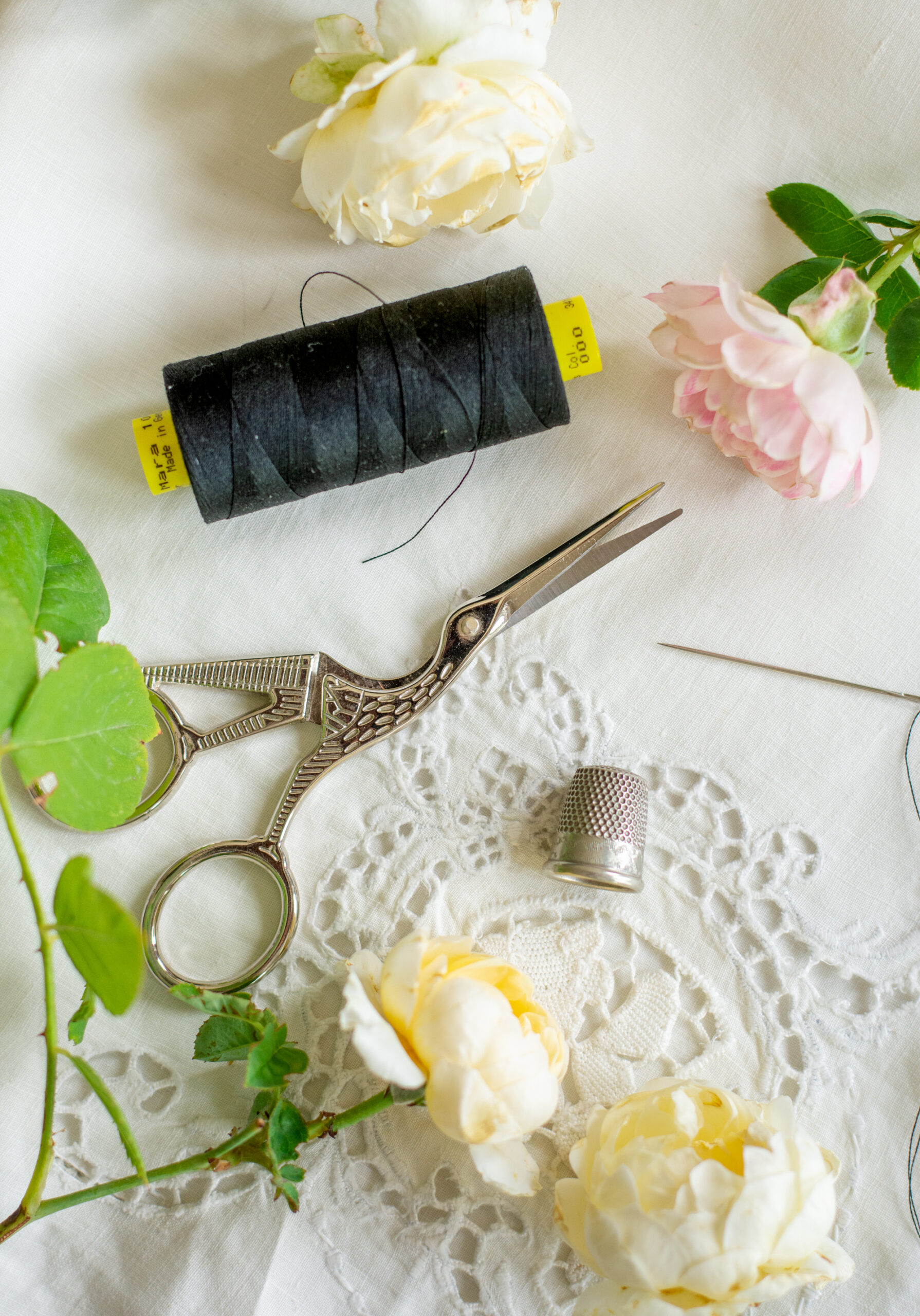 Do you feel like it's becoming more difficult to save money? Rising prices certainly make it hard. Continuously finding more and new ways to save money is essential in making your money stretch to cover your needs as the cost of everything goes up.
I mended a pair of shorts. This is the second time they've worn through in this spot, but other than this spot, they are perfectly fine, so my son will get more wear out of them.
I hemmed a pair of pants (trousers!) for my daughter.
I gave two sons each a haircut and cut my husband's hair as well.
Albertson's had a loss leader sale of a dozen eggs for $0.25 (limit 2 dozen). You have to use the coupon on the app to get this price. The limit is per person, not per household, so my husband and I each bought two dozen eggs. On top of that, they had a coupon for $5 of a $5 purchase on the app, so we each bought some lettuce and a couple of other things, paying under $8 total for our purchases.
My new peach trees (save the one in the front yard) are quite small, so I am happy to have a lot of frozen peaches from 2019 in the freezer (which obviously need to be used up). I am using them in smoothies and used some to make clafoutis.
I look forward to getting peaches from five peach trees (two ripe in May and three ripe in July) in the future. One of the reasons I wanted to relandscape the garden was to grow more peaches so that I would have enough of my own to can. In a few years,when the new fruit trees and grape vines are larger, the garden should produce quite a few fresh fruits and vegetables.
I installed more drip lines in the garden, saving me time, water, and money over hand-watering plants in the garden. I'd much rather be inside when it's over 110 degrees than outside watering, so each bit that I can add to the drip is a chance to be inside with air conditioning and under the fans, getting something else done with my time.
My husband replaced a broken valve. We are reusing valves from before, but some of them had issues. My husband does not enjoy plumbing repairs and I have hired people to do them in the past. I am grateful that he was willing to do this one. He also installed a garden-wide fertilizer system that will fertilize all of our plants through the drip watering system. We purchased this at the nursery on sale along with fertilizer, using the senior discount. I will still need to add some additional iron to the citrus trees a few times a year (which can be added into this system as well), but this will save me a lot of time and will hopefully make a huge difference in our garden growth.
I buried fruit scraps into the garden. I am working to build up good, healthy soil, and that takes time, but I figure giving the worms something to eat is a great way to ensure I have plenty of worms in the future. There are very few worms in the new soil currently, so I will be buying some in the future.
I used shower warm-up water, water from the air conditioner drip (we had a bit of humidity this past week!), water from rinsing fruits and vegetables (I placed a pan under a colander to catch the water), and water leftover in glasses at the end of the day to water potted plants in the garden. While all water going down the drain is reclaimed and recycled here, I have to pay for it each time it comes out of my tap, so I prefer to stretch it as much as possible. The water district has published on their website that they have raised rates as we deal with extreme drought conditions. So far this year, our city has received only .86 inches (2.18 centimetes) of rain. All grass in medians, shopping centers, and at entrances to housing tracts was recently banned (with the ban going into effect in 2027). Most of this grass was taken out years ago when they asked for this to be done before, but some still remains, and as no one walks on this grass, it's a way to reduce water usage that won't affect people very much.
My husband and I both had some work to do, and while we both work primarily from home, we needed the quiet of his office space. He's now had a much smaller office at half the price of what he was paying before for a year and a half), and since his agents work primarily from home, this has been a huge savings (the law requires him to have a physical office that is in a location other than at home). We brought leftovers with us for lunch and were able to have a quiet lunch together.
I planted the new sweet potato vines that I grew from cuttings into the garden. I took more cuttings from one of the two original plants that I purchased and put those in water to root. Once they are rooted, I will plant them in a new spot in the garden. These are a great summer annual here. I think that next year I will buy a couple of plants earlier in the year, as soon as they are available at the nursery, so that I can take cuttings even earlier and make several plants for my garden pots.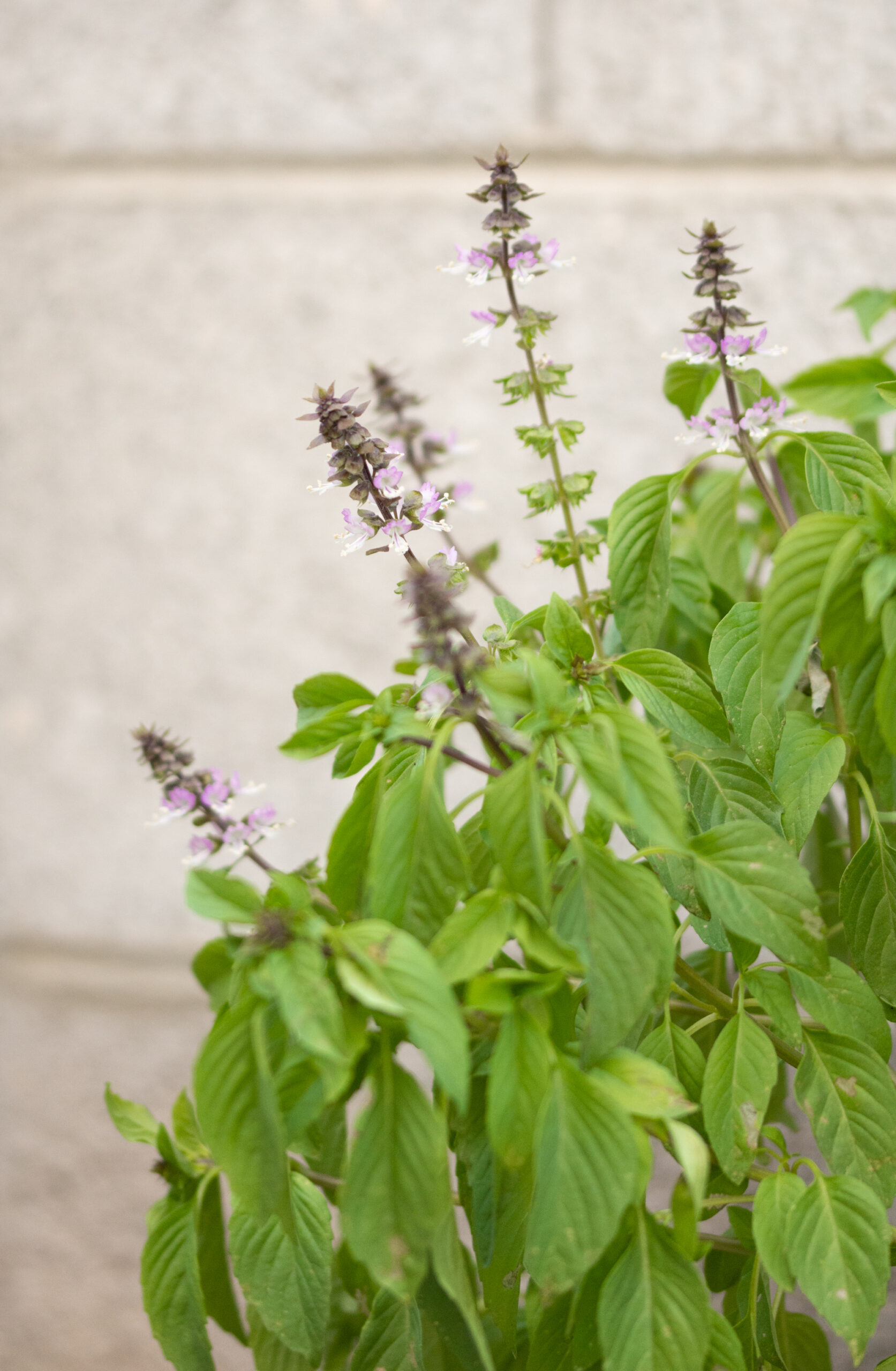 I transplanted a Thai basil plant that had self-seeded in a pot where I grew some last year to another place in the garden. I am growing vincas in the pot this year and had a blank spot in the garden that was perfect for the basil plant.
What did you do to save money this past week?
Would you like to support my site?  As an Amazon affiliate, I earn from qualifying purchases made through my links. This means that I earn a small percentage from ANY items you place in your cart and purchase within 24 hours after going to Amazon from one of my links (i.e., it doesn't have to be an item I have linked here).  If you're going to be making a purchase from Amazon this week, I thank you for using my links to support this site!