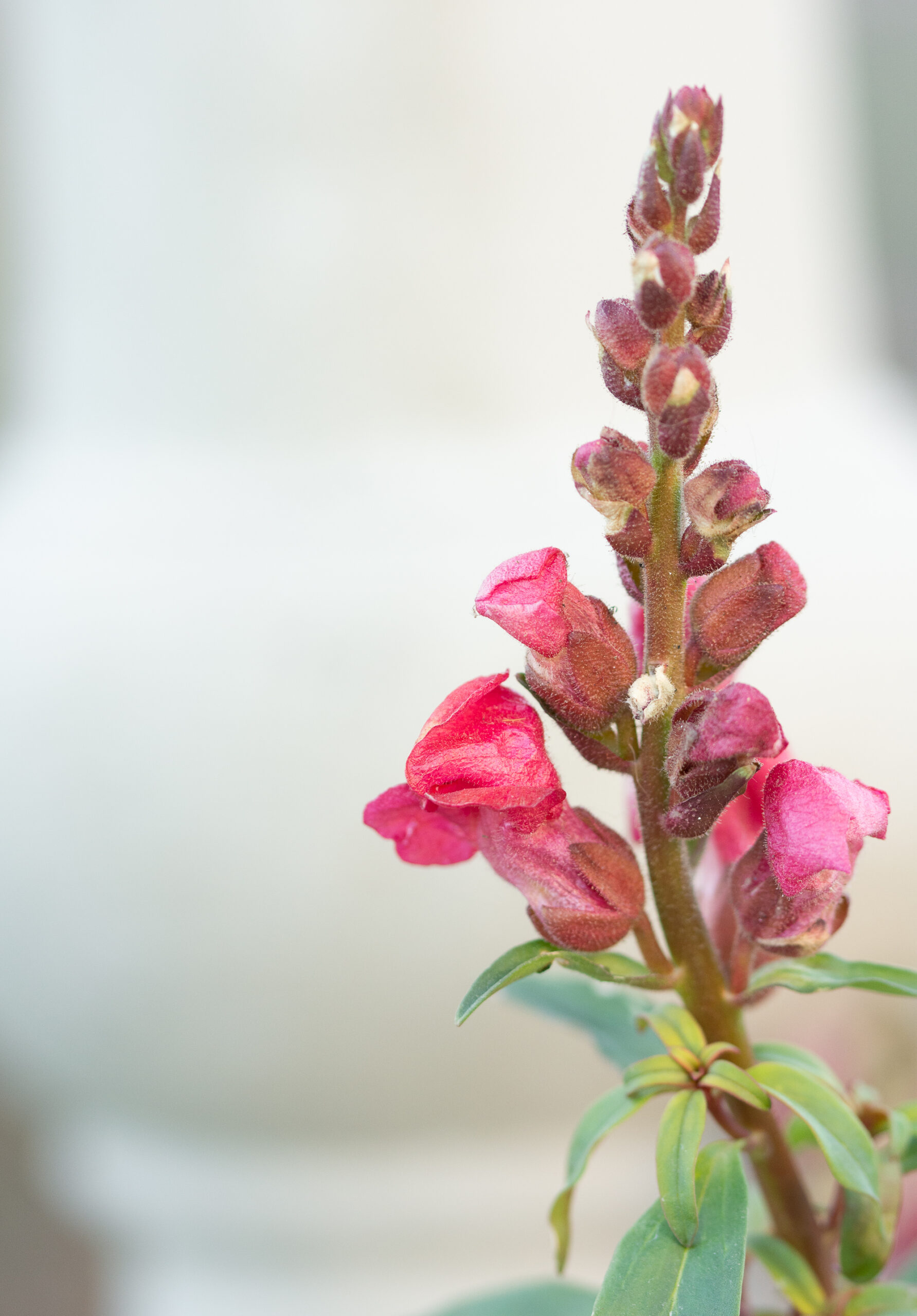 I moved a rose bush that I never moved in the renovation but have been meaning to move to a new spot in the garden. When I went to take it out, there was still a root attached on one side that I hadn't seen, so the rose stayed in place while a part of it came off in my hand–with the root still attached. I think this is from above the graft as we had added soil to the bed during the renovation and the rose was buried somewhat deeply. I planted the broken part with roots, so I may end up with a second rose bush for nothing!
I got lots of exercise in the garden as I worked outside. I painted part of the pergola, dug up a few things and moved them to new places, ran new drip lines, and planted seeds. I sowed seeds for poppies, nasturtiums, green onions, lettuce, spinach, and Bells of Ireland in the garden.
I planted bulblets from our daffodils that I dug before the renovation. They have spent a year and a half in buckets with soil. They are tiny and won't produce flowers for a few years, but then I will have even more daffodils in my garden in spring. My daffodils had multiplied and were no longer producing flowers, and so needed to be dug and divided. While most of them were already planted, there were (and still are) some more I need to get in the ground.
I needed more manure, so I made sure to buy 10 bags at a time from the local nursery, as 10 or more results in 10% off.
My husband was looking for a tool. He found a used one on Craig's List for $1450, a savings of about $5000 over buying new. He wanted his brother to go with him to look at it, but his brother missed his calls, and it was sold before they could go. He looked for some others and found another one for $600, but it was three to four hours away and would cost quite a bit in gas to go get. We discussed how he would use the tool (it was three tools in one–a drill press, a mill, and a lathe) and while he wants to use all three, he would primarily use the drill press. So, after talking about it, he decided to look for just a drill press to see what was available. He found one across town for $150. We went to go see it, and he was able to buy it for $120! I love that he researches what he needs and wants. He takes his time doing it, checks out YouTube videos on each model that he sees listed for sale to see what features it has (or doesn't have!), and looks to see if replacement parts are available for used ones if need be. The time he spends researching saves us a lot of money.
When he brought it home, he took it apart and used a degreaser to clean it. He welded a stand for the drill press to sit on from steel scraps that we had left from our projects. He also welded attachments to the drill press for tools.
Since we would be passing Ikea on the way back from there, we stopped in to purchase a chair that I needed, saving gas and time.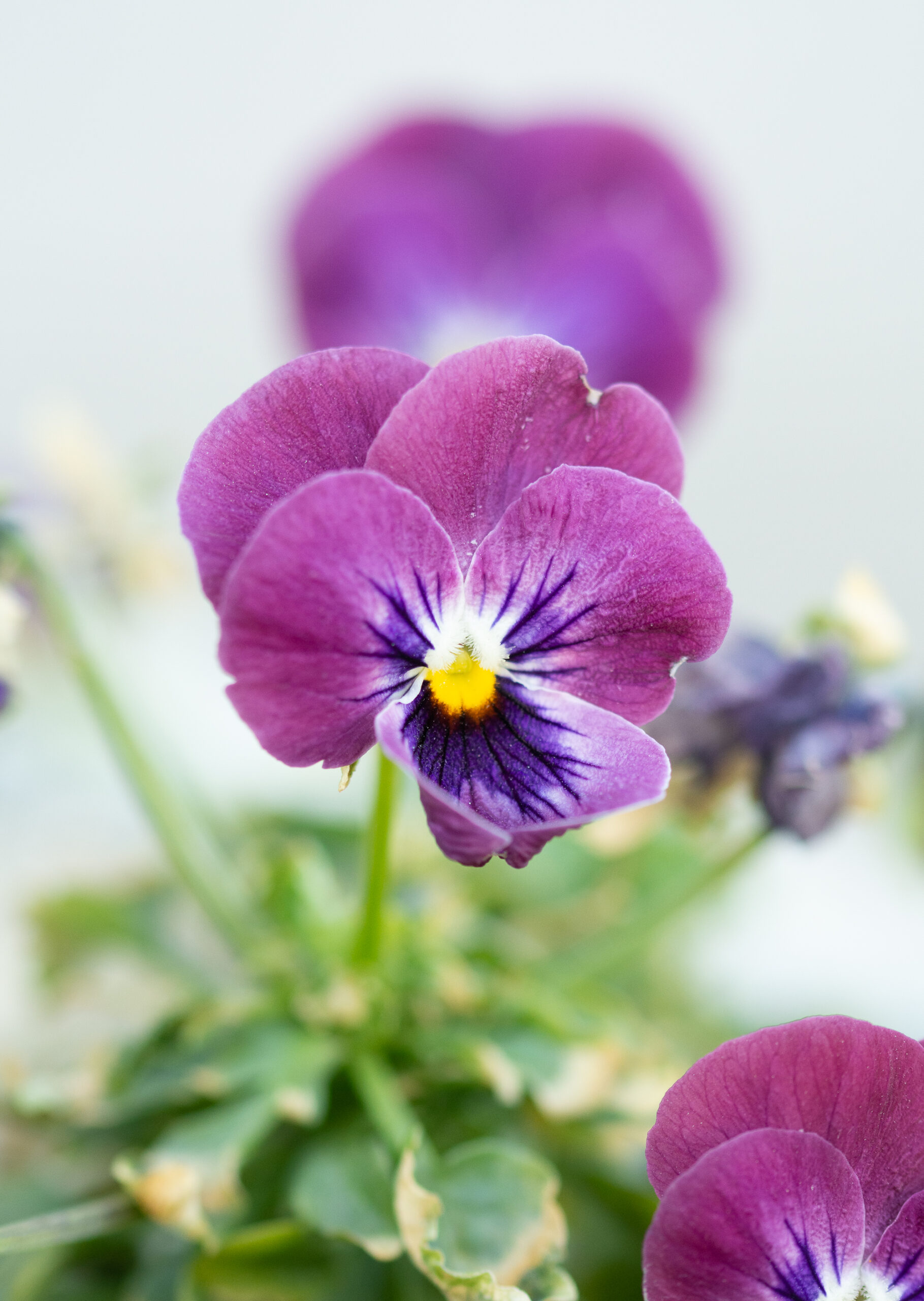 I sold my mom's old dryer on Facebook Marketplace that I did not sell at our garage sale in November. She bought a new set and gave me the old one to sell.
I used the warm up-water from my shower, cooking water and water leftover in drinking glasses at the end of the day to water all of the potted plants in the garden that don't have drip irrigation to them.
I read five e-books from the library, four of which I would recommend: Mala's Cat, The Choice, Just Haven't Met You Yet, and The Butler.
I found cans of tomatoes on sale for $0.33 each at Winco (this appeared to be a manager's special). I bought 36 cans. We'll probably use 2 to 4 at a time in recipes. I don't usually buy this size anyone with our large family, but sometimes I need just a few tomatoes in something (like my pasta e fagioli soup) and then I won't need to open a large can.
I had my son bring home milk from work (he can bring home a gallon in a backpack) to save a trip to the store.
Natural gas rates went from $0.23 to $0.44 a therm–almost double. My January bill is always the highest one for the year–and it was lower than ever. My usual January bill is $75 to $100, so last year's bill was a blessing as well (though last January we didn't have a working oven and so did no baking; we could still cook on the stovetop).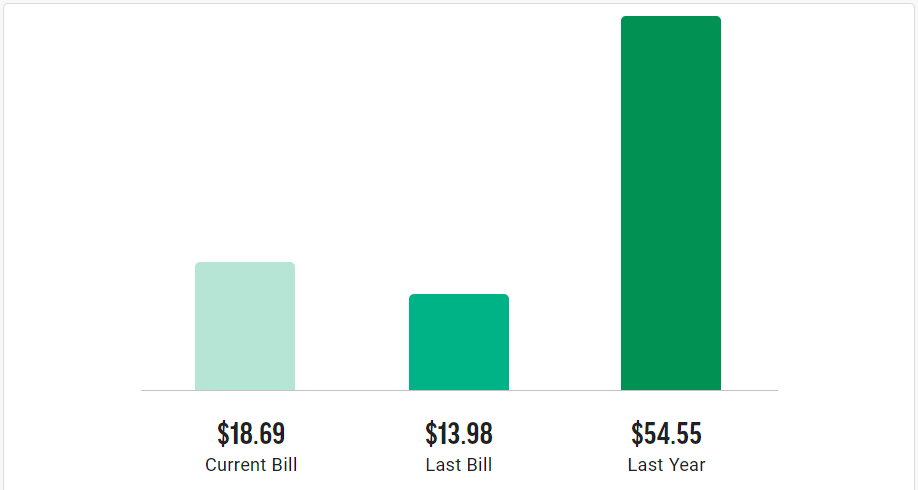 We have kept the house at 65F most of the time, which means the heat rarely turns on. I have opened curtains on the south side of the house to let in light (no need to turn on the lights) and to warm the house during the day; some days it would warm up to 70F. I cooked rice until boiling and then turned it off and put a lid on top. I cooked multiple items in the oven at once, making sure it was full (something I have not done in past years). Sometimes the items would be a side dish and sometimes they were for a different meal. I did not preheat the oven unless I was baking, and then made sure to not preheat it longer than necessary. I made sure water for anything was covered on the stove while I waited for pans to boil. Members of the family took shorter showers. I talked to the children about this and thanked them; I know it's easy to want to stand in the shower for a long time. I showed them the gas bill and what a difference it had made.
I made French bread, biscuits, salad dressing, and pizza, among other things.
A friend offered me two gallons of milk that were going to expire the next day. When I got to her house, she also had a bunch of canned goods and some barbeque sauce that she wasn't going to use, and she gave me those too. I made crepes and pudding using the milk, and we drank the rest of the milk in two days. I made soups using the canned vegetables that she gave us.
I passed down several pullovers, a cardigan that I rarely wear, and t-shirts to three daughters. They are just a little shorter than I am and are a size smaller. The sweaters are cotton and had shrunk in length over the years, but should fit my daughters without a problem.
I pulled clothes out of the bin of hand-me-downs from my eldest that I have in the same size for a daughter who needed a few more shirts.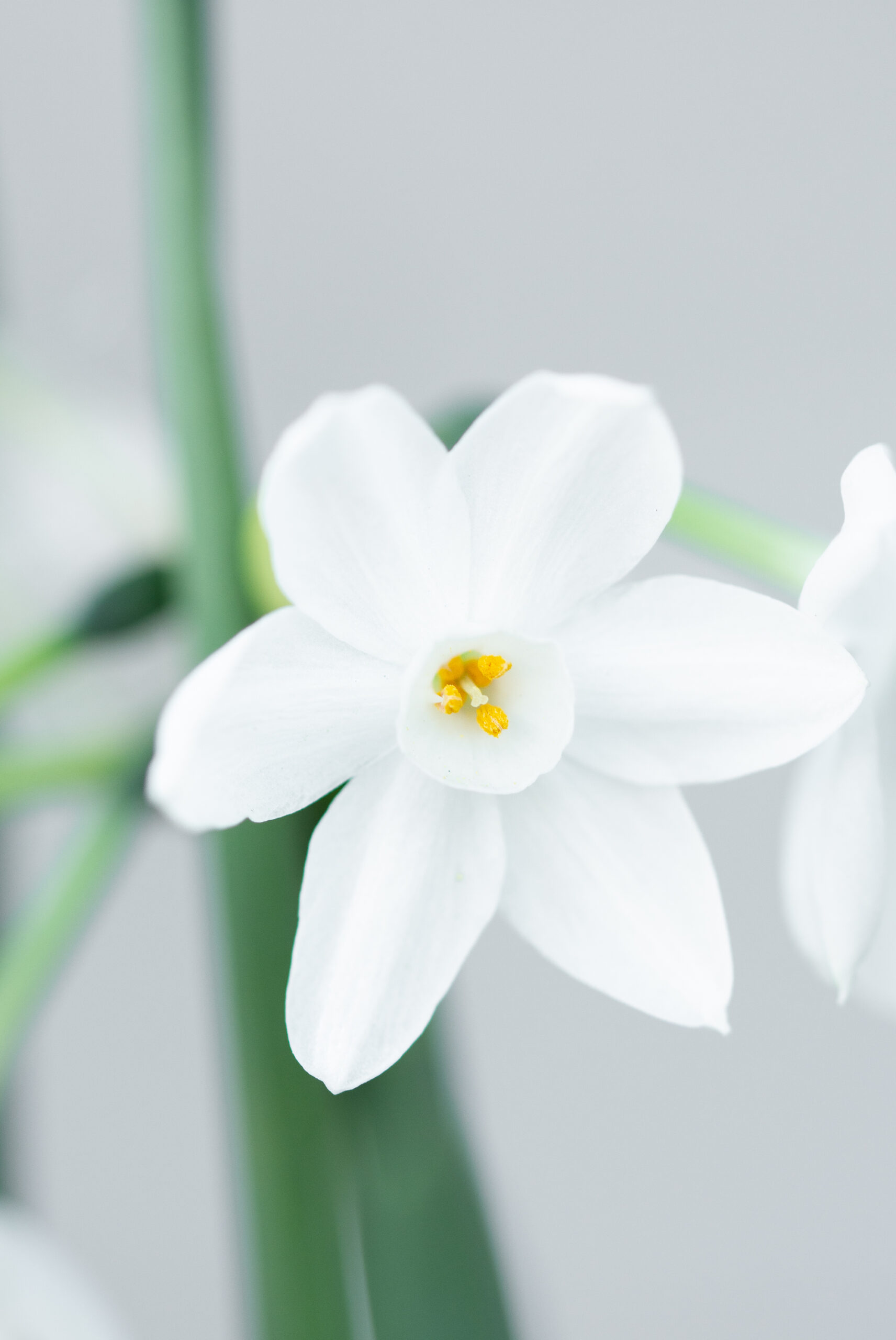 What did you do to save money last week?
Would you like to support my site?  As an Amazon affiliate, I earn from qualifying purchases made through my links. This means that I earn a small percentage from ANY items you place in your cart and purchase within 24 hours after going to Amazon from one of my links (i.e., it doesn't have to be an item I have linked here).  If you're going to be making a purchase from Amazon this week, I thank you for using my links to support this site!