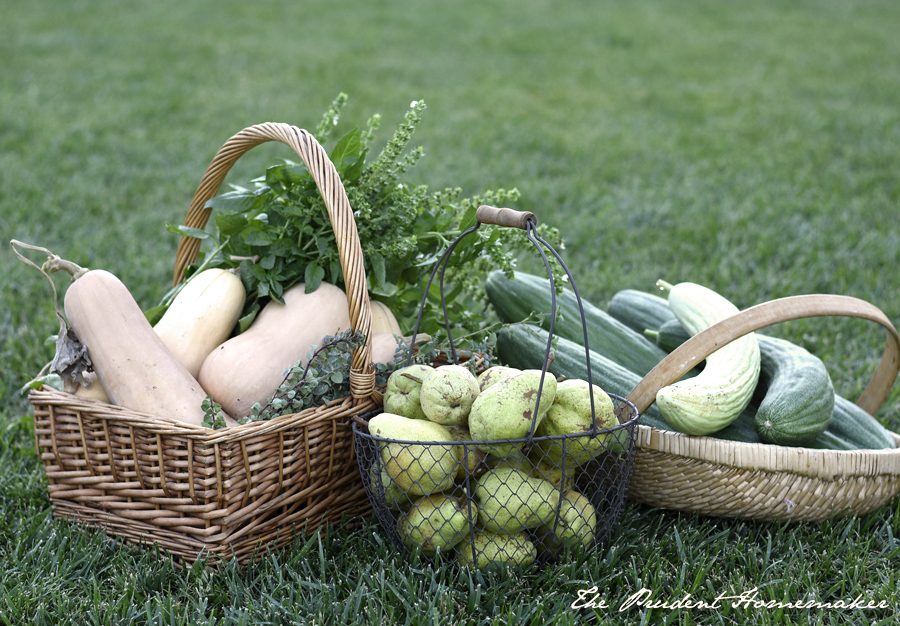 September 2016 Garden Harvest
After a month of no shopping, I'm planning to continue to live mostly from our pantry, freezers, and garden, with a few purchases. Our income is still rather limited. In 2012 and 2013, we had a budget of $100 a month for food and $65 a month for non-food items. Our income is now even less than it each of those years; those years were also considerably less than we made in 2007, the year we had no income for 8 months and began living exclusively from our pantry for over a year. I am grateful for the increase that we had in income the second half of last year (and the savings it allowed us to have that helped us this year). For now, I will continue to take each month as it comes.
I'm budgeting $100 this month to buy things.
This month's budget is very unusual in that I have some gift cards and freebie coupons to use towards purchases in addition to the $100.
Target:
I will redeem 2200 Swagbucks on September first to get a $25 Target gift card. You can redeem one $25 gift card a month for 2200 points; after that, they are 2500 points. It usually takes me 2-3 months to get 2200 points, but this month I spent some more time earning points so that I would have this.
Diapers (1 large box that will last the month)
Children's chewable multi-vitamins (150 count bottle)
Winco:
Potatoes. I'll buy 50 pounds; the russets are currently higher than I like to spend (at $2.98 for a ten-pound bag) but I will be going above my price point on them this month (normally $2.25 a bag) and hope that when I make it over there, the price has come down.
Gold N'Soft Light spreadable margarine in a 3-pound tub, which is usually around $2.24. (I use this on baked potatoes, to cook with, and on toast; it has 0 trans-fats). I'll pick up 3.
Carrots (10 pounds for $3.88)
Milk
Apples. I'm hoping to see sales between $0.79 and $0.99 a pound when the new crop of apples comes in.
Smith's:
Corn on the cob: 6 ears for $1 (no limit; I'll buy 24).
Chicken (a reader sent me some manufacturer's coupons for free chicken for a certain brand of fresh chicken that she can't get in her area; I'll pick these up and add them to my freezer).
American Beauty pasta. It looks like the new sales price is $0.69 ($0.49 looks like a price I won't see anymore). I printed several coupons for $1 off 2 packages from coupons.com and I will pick up pasta. I'll only buy the 16-ounce bags (rather than the 12-ounce bags) so that I can get the most food for my money. I'll buy 50 pounds of pasta. (I also added the Smith's digital coupon to my card for another $1 off coupon).
Friday freebie. I loaded the Friday freebie to my card and I'll pick it up when I'm there; it's a candy bar and I can give it as a gift to a child.
Albertson's:
Sour cream 10 for $10; I'll have my husband pick up 10 (which will save on gas as there is a store in the shopping center where his office is) and we'll enjoy them on potatoes as well as rice and beans.
Sam's Club:
I still have a $25 Sam's Club gift card that I got from Swagbucks earlier this year. I kept meaning to use it every time I went but I kept forgetting it was in my purse! I plan on using the gift card to get the following:
25 pounds of Long grain rice ($8.34)
Ketchup ($3.83 for 114 ounces; we use it to refill 3 large bottles)
Oxi-Clean powdered stain remover (10.1 pound box), on sale through the 17th for $12.48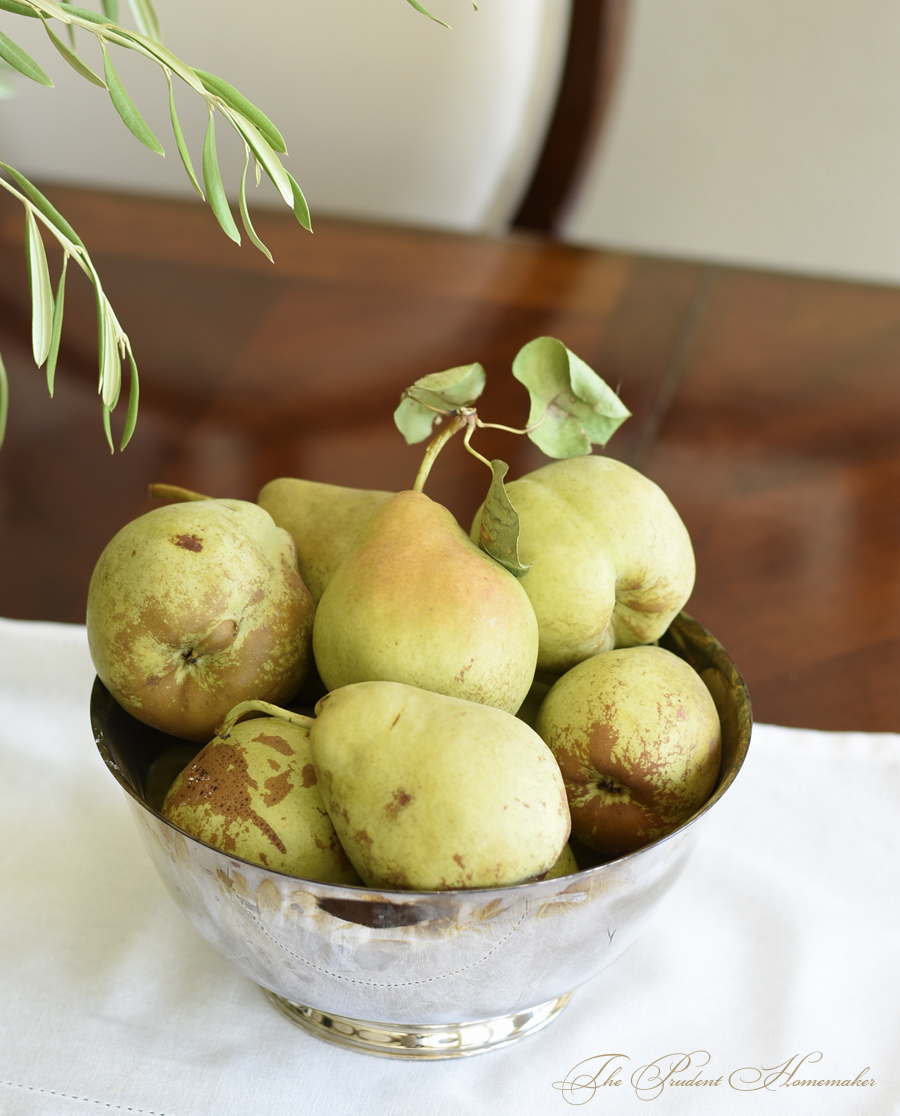 From the garden this month, I will harvest Bartlett pears, Swiss chard, oregano, basil, a few handfuls of red noodle beans, a few Armenian cucumbers (several of my vines died and bugs got to the zucchini plants last month; a couple are left but I never harvested any zucchini last month as the heat caused the flowers to wither and die before they ever opened), a few tiny tomatoes, green onions, chives, rosemary, and some other herbs as I need them for meals.
What are you planning to stock up on this month?