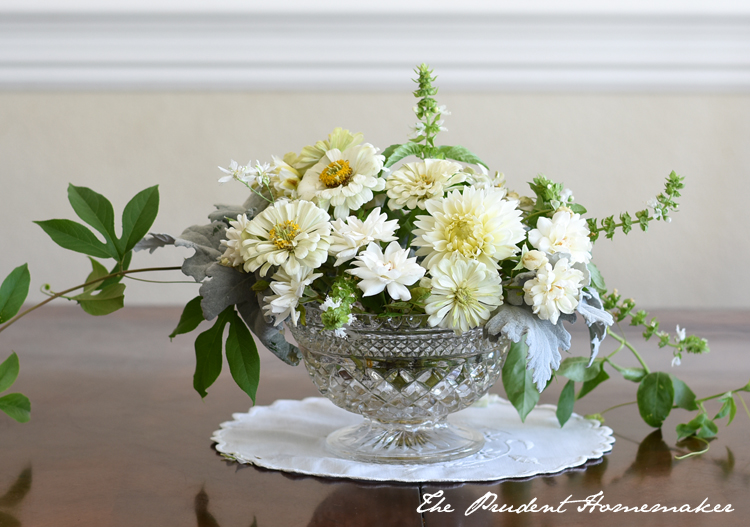 I cut flowers from my garden.
I collected lettuce seeds from my garden.
I collected parsley seeds from the garden and then planted them in another section of the garden.
I cut basil from the white garden and hung it to dry.
I picked a few tomatoes and a few red noodle beans from the garden.
I canned rosemary fig jam with figs from my tree and rosemary from my garden.
My husband changed an air conditioner filter so that our air conditioner will work more efficiently.
I received two of large zucchinis from a friend, and then another friend brought us another large one! I have three plants that have not produced anything; they are not even making flowers, so I am very grateful for the shared produce!
My father-in-law gave us some unthinned peaches from his tree. They are tiny; my smallest children can eat 3 each in a sitting. They were also delicious! We still have some to eat this week.
We had a tiny bit of rain. I put out buckets and was able to collect just a bit of water, plus turn off the drip system for a few cycles.
I continued to use Duolingo to study French. I was talking with a friend in France, and she asked me if I knew of a free program to brush up on her English. I checked and you can choose the language that you speak, and then choose another language to learn, so even if English isn't your first language, the site will work for you!
Via You Tube, I found a fun French learning blog called "Comme Une Française." I watched almost all of her videos last week. Some things were great refreshers for me, and several things were new to me, including several French expressions. Then I practiced several of these expressions with a friend on Facebook. This was lots of fun, especially as some are quite funny!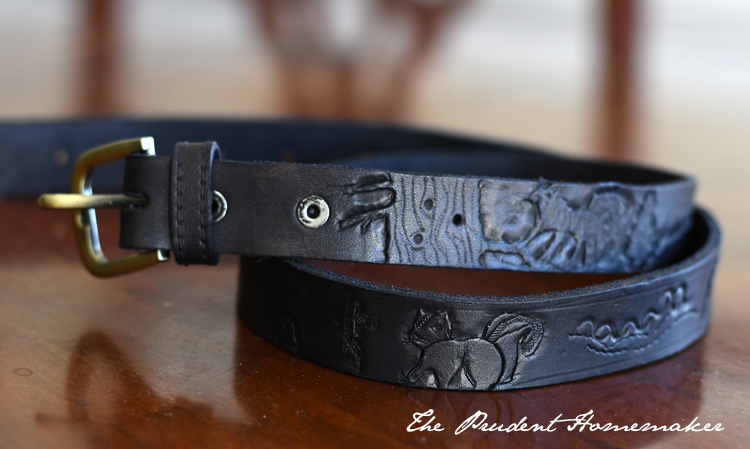 Cyrus made a belt for himself, using an old leather belt that my husband had in his leather kit (the leather is about 40 years old), an old belt buckle, and my husband's leather tools. When he was done, he dyed it black.
I grated and dehydrated some carrots that I had in the refrigerator.
What did you do to save money last week?