We ate spinach and garlic chives from the garden.
We picked white strawberries from the garden.
We picked the first few apricots and peaches that are just starting to ripen in the garden.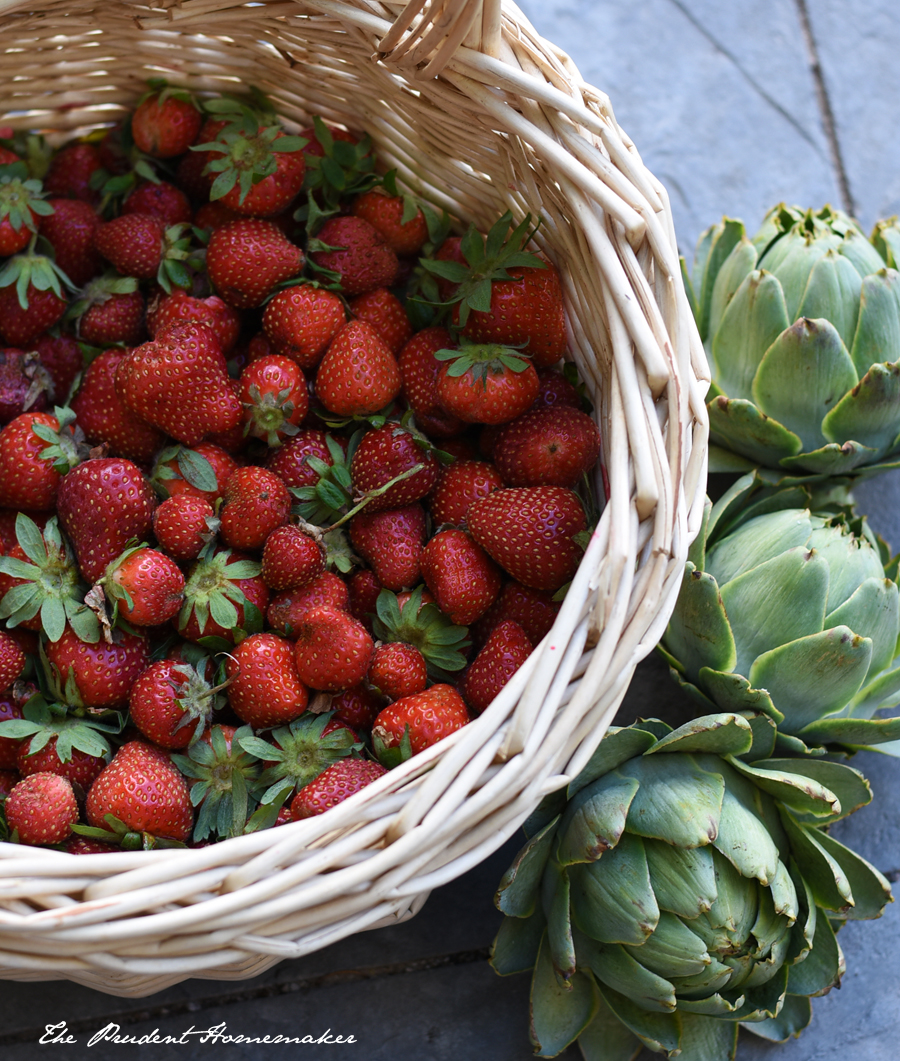 We went to the community garden and picked strawberries and artichokes. We left a donation and will be back to donate seeds and help plant them.
I downloaded a free chocolate bar to my Smith's card. They have a free item that you can download to your card on Fridays, and pick up anytime in the next two weeks. I now have two items on my card (the other is a grapefruit juice) that I can pick up the next time I am there. Smith's is a Kroger affiliate; I believe other Kroger affiliates have the same program.
I used a coupon code for a free 8 x 10 print from Walgreen's to order a photo for my daughter's room. I've now had three pictures printed for her room using free coupon codes.
I cut roses from the garden for my nightstand.
What did you do to save money last weeK?