Our sweet baby arrived at 2:15 a.m. on Friday, May 6th.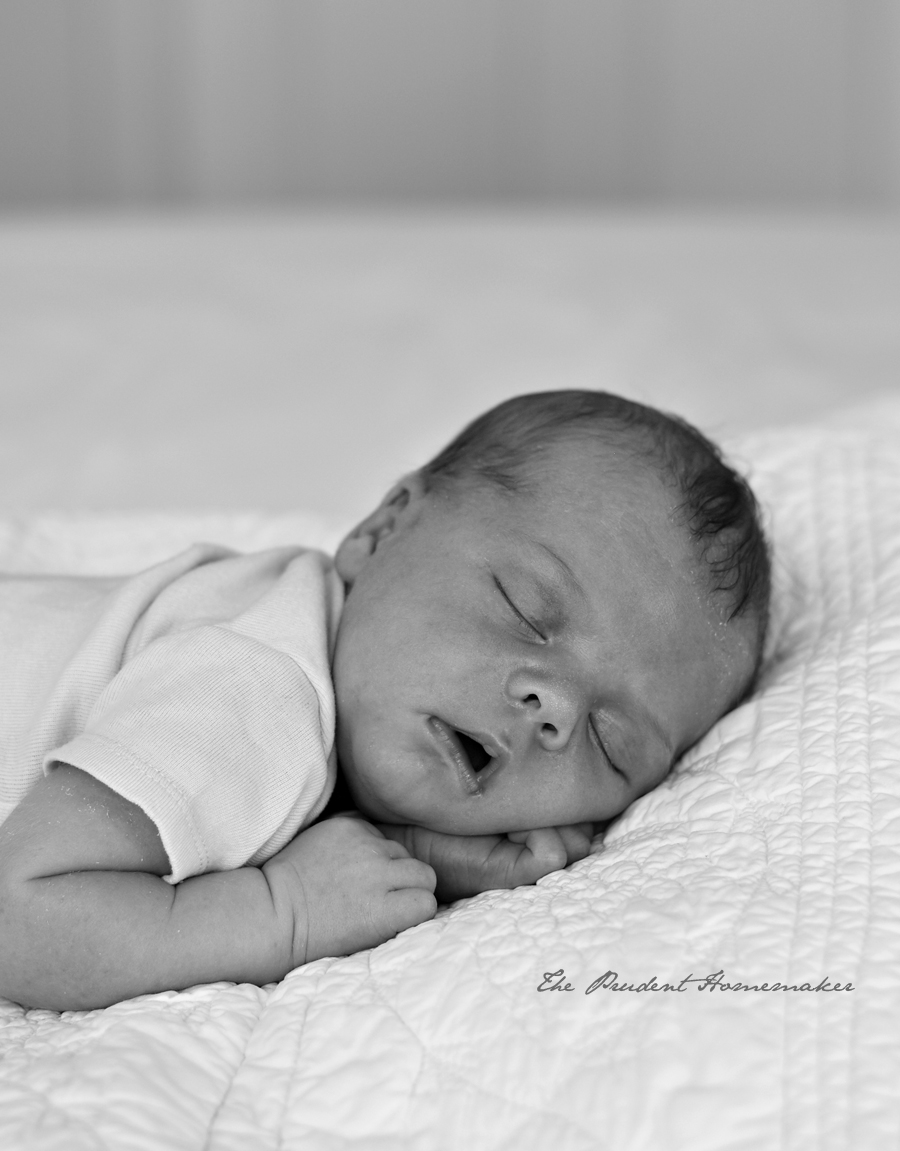 At only 6 days past my due date, he was my earliest baby. (The others were all born between 42-44 weeks). He was also the biggest, weighing 8 pounds, 11 ounces (3,936 g). Like all of my others, he was born at home.
Recovery for both of us has been slow, as labor was not easy for either of us, but I am happy to say that we are both doing well.
This is our eighth baby. We haven't chosen a name yet. We have a tradition of naming our baby after birth, and we're still looking for the right name. I did joke to my husband on Mother's Day that we could name him Henry, since he's the eighth!
I'll post another photo when we have a name.