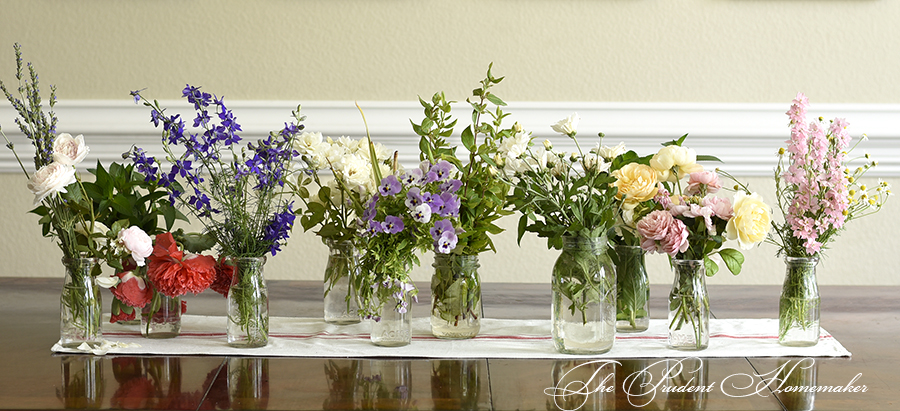 This post contains an affiliate link.
I cut flowers from the garden.
We harvested Katy apricots, blackberries, chocolate mint, peppermint, chamomile, green onions, and Mission figs from the garden.
I planted seeds for Dark Opal basil and Armenian cucumbers in the garden.
I received an email advertising a discount for season tickets for the Philharmonic. Purchasing them, even with a 10% discount, is not in my budget. I read through the concerts and noticed that one of them was for Dvorak. I love Dvorak's "New World Symphony," so I decided to enjoy it now. I looked up the piece on You Tube and enjoyed listening to and watching the New York Philharmonic perform the piece.
We spent Memorial Day organizing and tidying several things inside and out, so that we can enjoy our home more.
I used garlic ear oil to treat my ear infection. One dose is usually all it takes, and that was the case this time too.
I opened the windows each morning to air out and cool the house. I was able to keep them open until 9:30 a.m. each morning before the house heated to 79°F/26°C, which is how hot I keep the house in summer (that won't be the case this week, as that was the low temperature this morning!)
My husband took several of our children with him to help his sister (who recently moved and downsized considerably) load a trailer of items to donate. He brought home several items, including tools and tool boxes, a package of balloons, and some white paper lunch bags.
I bought nothing at all last week.
What did you do to save money last week?