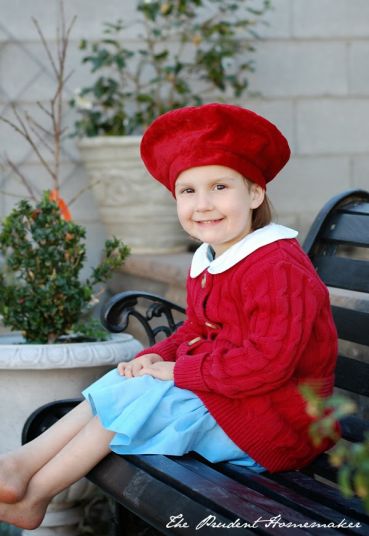 My husband cut my hair for me. He also cut the boys' hair.
I grabbed a basket that someone had set out with the trash on our street. I needed another one like this for picking fruit, as the handles on my older ones had broken. My oldest spotted the basket before the trash man came and remembered that I needed a new one.
The temperatures are rising here and it feels like early spring. Our last frost date is a month away–if it freezes again at all. I have jars ready to cover any seedlings if it gets cold again. It usually gets warm at the end of January but gets cold again for a short time in February. It was 71ºF on Thursday. I planted seeds in the garden! We should see it get a little colder again, but the seedlings will do fine.
I turned the heater off. I opened the windows during the day several days to freshen the house.
I made a burlap table runner from a piece of burlap that was given to me. This was a piece leftover after I made the advent calendar.
I mended the shoulder of a baby doll.
I made banana muffins with three very ripe bananas from my mom.
I used orange peels and vinegar to make another jar of orange cleaner.
I cut Swiss chard from the garden and made Swiss Chard soup. I also made a ham and sliced it for sandwiches. I made scalloped potatoes, whole wheat crackers, granola, smoothies (with fruit frozen from our garden last year and whey leftover from making yogurt the previous week), 8 loaves of French bread, homemade Rice a Roni, zucchini potato pancakes, Swiss chard (with chard cut from the garden) and lemon penne (without the parmesan, as I was out of it).
I tried out a meatless stew. It was completely disappointing. We ate it anyway, though, and I blended the leftovers and mixed them with beans and spices to make chili.
I cut green onions from the garden for a stir fry. I also grated a zucchini and some carrots for the stir fry. I had not tried using these two things in stir fry before, but since they were grated, they mixed in well with the noodles and my husband said it was good, so I'll grate these two vegetables into stir fry in the future.
I found 8 lemons that I had missed picking on the back of one of my lemon trees. They were a little soft but perfectly fine even after the freeze we had!
I made peppermint herbal tea with peppermint that I had picked and dried from the garden in December before our frost came.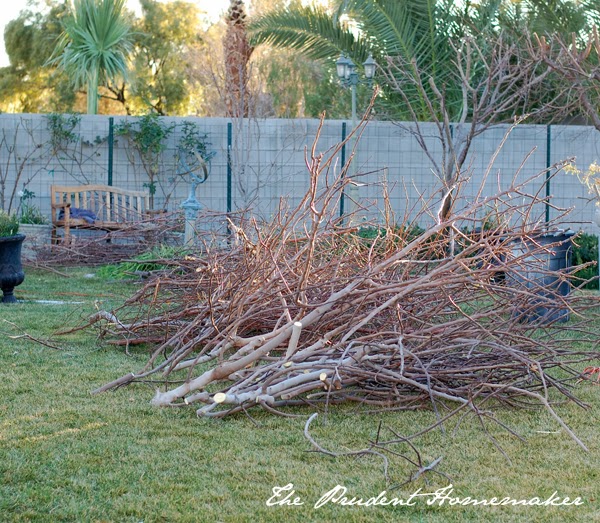 We pruned the 8 largest fruit trees this week. I cut branches with buds on them for forcing indoors and filled 3 vases with branches.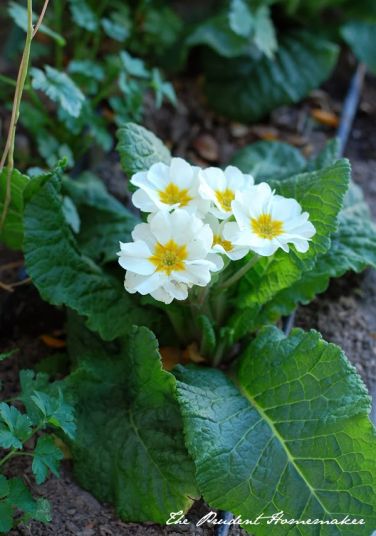 The younger girls wanted to go to the dollar store to buy their brother a present for his upcoming birthday. While I was there I used 2 $1 off internet coupons to purchase 2 tubes of Carmex for free. We also drove across the street to the nursery so that I could pick up 2 more primroses.
I transplanted larkspur that self-seeded in one area in the garden to another place in the garden.
What did you do to save money last week?