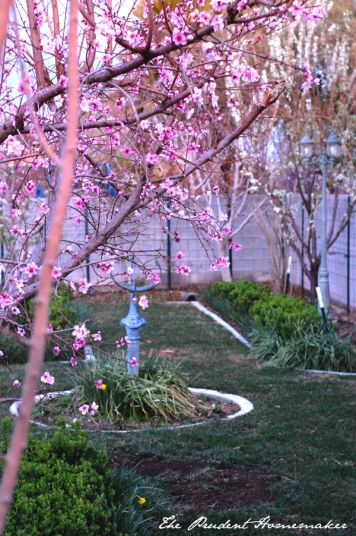 The garden yesterday evening right after sunset
I cut some of the first daffodils from the garden. With limited cuttings, they will still give me many in the garden, both this year and in years to come. They smell so wonderful!
I harvested rosemary, parsley, thyme, green onions, and Swiss chard from the garden.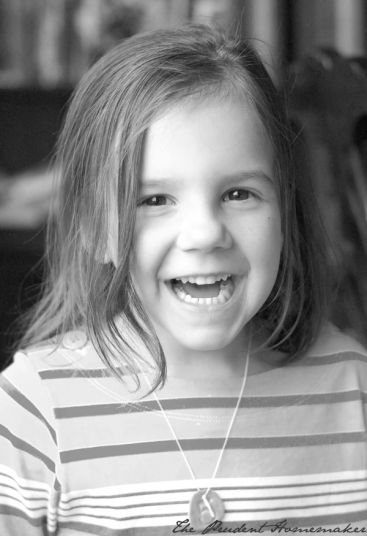 We celebrated Wren's 5th birthday this week. She is wearing the shirt that my mom gave her for her birthday as well as the necklace that her sisters made for her (with Fimo clay and a stamp that was then baked in the oven; they also made her one with a "W" on it.) She had a yellow themed party; my parents also brought her some daffodils and some bananas. Elsa remarked that she wanted to have her birthday again so that she could have some "nanas." Your very own bunch of bananas is a great birthday gift!
We already had yellow ranuncuclus on the table, and I added a few daffodils from the garden. Winter hung some yellow streamers that we had, and there was plenty of yellow.
I gave her a yellow headband, some modeling clay, and a puzzle from the dollar store.
Because it was her 5th birthday, we took her to the library. I have been teaching her to write her name. In our family, when a child turns 5, she gets to go to the library to get her own library card. It's a special date with mom.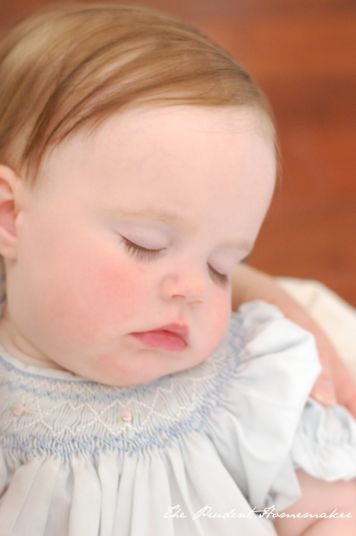 Winter took this photo of Ivory sleeping in my arms. I love her super long eyelashes!
I went to a rummage sale on Saturday. I took my updated garage sale list with me. I purchased two blouses for my 6-year-old (.75 for both) that looked brand-new. I also found several paperback books for the children for .25 each. I also found some fabric that I can use for pajamas for Christmas for a couple of girls, a piece of embroidered fabric from which I can make 2-3 skirts for the girls (for $1), a beautiful serving spoon that is silverplate with a mother-of pearl handle (I polished it when I came home).
I watched a few shows on Hulu for free.
I received a free copy of Martha Stewart Living in the mail.
Oranges were .32 a pound at Winco, so I bought an entire box (28 pounds).
I used a $20 off $60 coupon for the local nursery to get some needed items for the grass and the garden. I decided to add 2 more blueberry bushes to the garden (Biloxi blueberries, which need almost no chilling hours and are already in flower!). The blueberry bushes were on sale.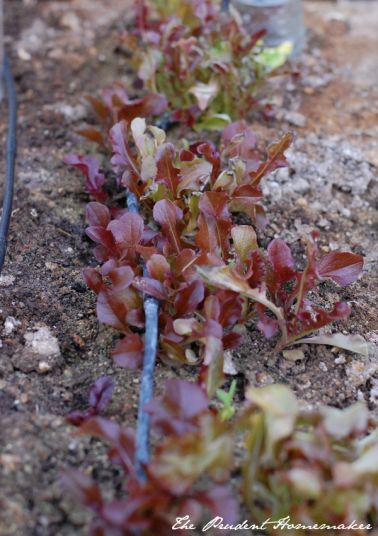 I transplanted lettuce thinnings to other spots in the garden.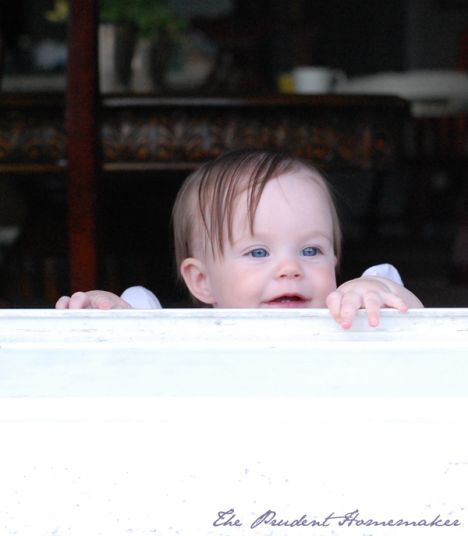 "I looked out the window and what did I see. . .."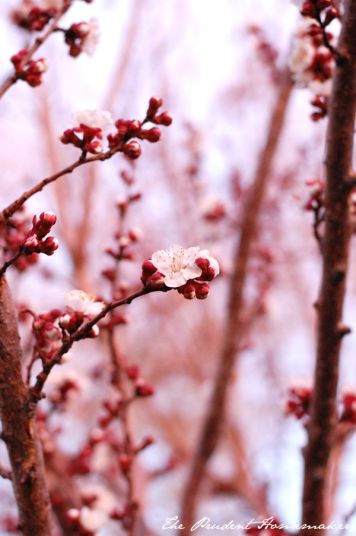 Apricot blossoms during sunset yesterday evening
I made Balsamic orange vinaigrette, French bread, hair detangler, and a batch of laundry soap.
What did you do to save money this week?