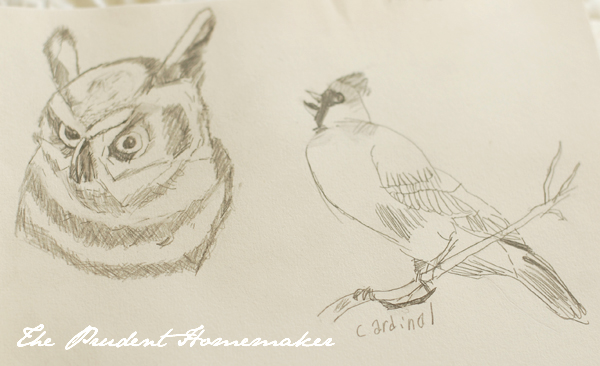 I harvested three larges bunches of basil from the garden and hung it to dry.
I cut chives and 2 small cucumbers from the garden.
I planted more seeds in the garden, and covered several seedlings that did come up with jars, to keep the bugs off and to help them grow faster, since it is warmer under the jars.
I turned a pair of bell-bottomed jeans, that I bought for $1 at a garage sale last month, into skinny jeans. These are just Winter's size and she is delighted with the change.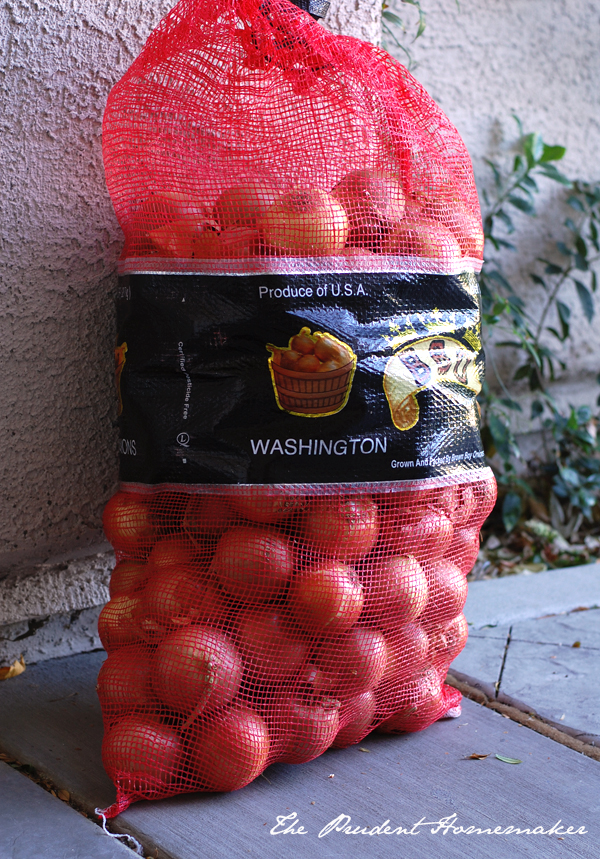 I started stocking up on the holiday sales. My mom was in the area near a store that is not close to me and was stopping in. She called me to see if I wanted some things there, and she picked up some potatoes for me (30 pounds at .25 a pound) and 50 pounds of onions, which were only .16 a pound! She picked up the entire 50 pound bag for me for $8. (I paid her back for these).
I also bought canned corn on sale for .49 a can, and pasta for .49 a pound (I bought 70 pounds, and will be headed to another store this week that I know carries more shapes, in hope of finding rotini), apples for .99, evaporated milk (.49 a can plus I had a few .55 off 2 cans coupons), 2 contianers of spicy brown mustard (on sale plus I had 2 coupons, making them .75 each), and a few other items, including apples for .99 a pound. Winco has a spend $25, get a turkey for .59 a pound deal right now; my $25 was more apples (.99 a pound), 10 pounds of carrots ($3.99 for the 10 pound bag), 2 gallons of milk, 4 3-pound containers of margarine ($2.26 each), a bunch of celery (.99), and 2 gallons of milk. The turkey I bought was 19.53 pounds.
I made a few gifts for my children this week using items I had on hand. I also used items I had on hand to make a headband for a little girl whose birthday party Liberty attended. I cut several hair ribbons from my ribbon stash as well as part of the gift.
The birds at the top of the post were drawn by Cyrus, who is 11. Rather than paying for art lessons, I have bought several great drawing books. The birds are from the book Draw 50 Birds: The Step-by-Step Way to Draw Chickadees, Peacocks, Toucans, Mallards, and Many More of Our Feathered Friends
. The entire Draw 50 series is fantastic.
What did you do to save money last week?
This post contains an affiliate link. Y0u can read my disclosure policy here.