We've had an increase in income this year. While we don't know how long it will continue (due to the nature of a job in sales), we have decided that for now, we will be increasing our grocery budget to allow us to buy more of the things we love. For April, our budget will be $400.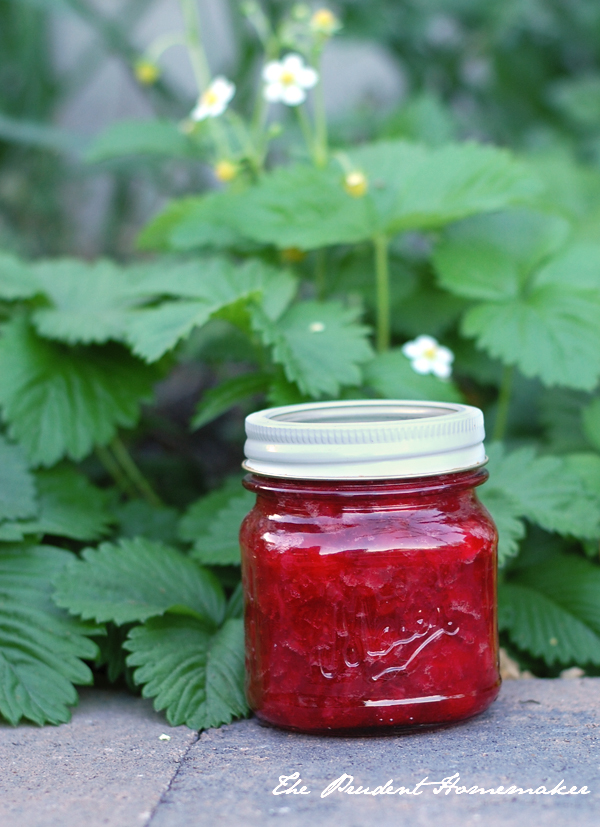 Strawberries should be in season here this month. Last year I bought loads of berries on sale and made jam. I'd like to do that again this year, so I'll look for great sales on berries. I also want to freeze strawberries to use throughout the year. Last year I paid $1.25 a pound on sale for strawberries. While I have expanded our strawberry bed, I've never had more than a few to harvest, so buying them in season will have to do.
April is a month that usually sees lots of sales on toiletries and makeup, and lots of coupons and rebates on these items as well. I'll be looking for sales on these items.
The case-lot sale is also happening here this month. There aren't a lot of states where there are case-lot sales (nor stores who have them). We have one store that has them in our area, which is Smith's. I've decided to stock up on some items at the case-lot sale.
I'm seeing some great meat sales (this week has whole chickens for $0.79 a pound and boneless pork loin on sale for $1.89 a pound) if you need to stock up on meat. I will be using up meat from the freezer this month; I have several large items (like turkeys, hams, and pork roasts) that, once cooked, will last for several meals.
I intend to cook several pots of beans (from the pantry) this month, to make burritos and soups.
Case-lot sale:
Canned green beans ($0.50 a can in a case of 12 cans for $6)
Canned tuna fish ($0.50 a can in a case of 48 cans for $24)
Canned mandarin oranges ($0.50 a can in a case of 24 for $12)
Fresh Produce:
Strawberries
Potatoes
Dairy/Refrigerated/Frozen:
Milk (the current best price in my area is $2.49 a gallon, on sale at Smith's this week)
Heavy whipping cream (to make strawberry shortcake)
Sour cream
Mozarella cheese (bought in a 5 pound bag at Sam's Club; the current price is $2.10 a pound)
Ice cream (I'll watch for a sale on the big buckets at Smith's)
Lasagna
Breakfast sausage links (I have a raincheck from a sale that I went to at Vons in February)
Other Fresh:
Flour tortillas
Toiletries:
POM Toilet paper (from Sam's Club)
Oil of Olay Moisturizer (I usually stock up for the year with coupons, sales and a rebate deal in April)
Aveeno Baby Lotion (there should be coupons)
Mascara (I'll look for a deal with purchase)
Salon Graphix unscented hairspray (there's a $1 off coupon on Coupons.com)
Other:
Bleach
Chocolate chips (Sam's Club)
Craisins (Sam's Club)
Almonds (Sam's Club)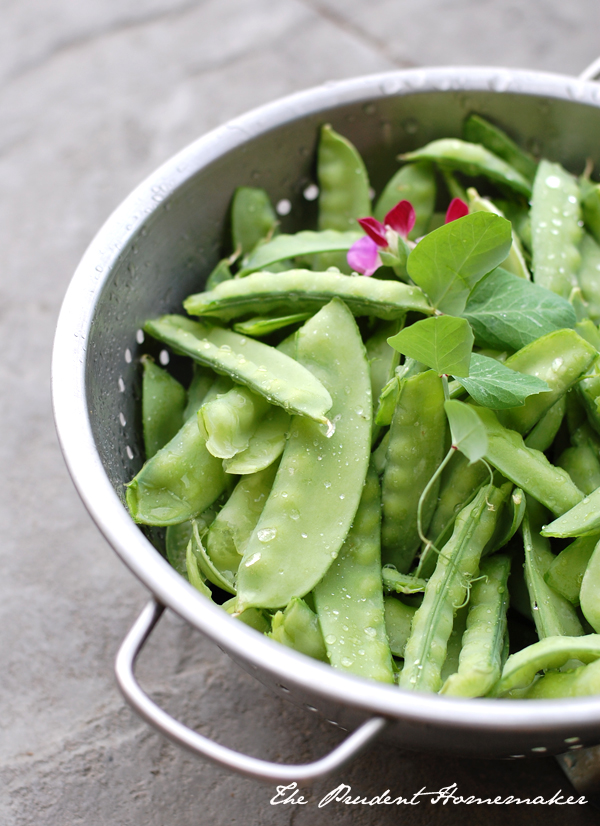 We'll have lots of salads from the garden this month, as lettuce and radishes are both ripe. The 30-day snow peas that I planted are covered in flowers, so I will be harvesting snow peas this month and making museum pasta salad (which wil be rather refreshing to eat with our temperatures in the 80's!)
I'm still picking lemons from our trees. It's wonderful. I love that they can stay on the trees for a long time. They'll all need to be picked this month.
The Swiss chard in the garden is growing tremendously. We could eat it every day this month and still have tons left in the garden. It is going to bolt in a few weeks, so we'll be having it often. We've been eating it as a side dish, as well as in several soups.
The beets are ready to harvest, as are the beet greens.
The turnips are growing quite a bit, and I can harvest them sometime this month.
I'm also harvesting a few asparagus spears from the garden.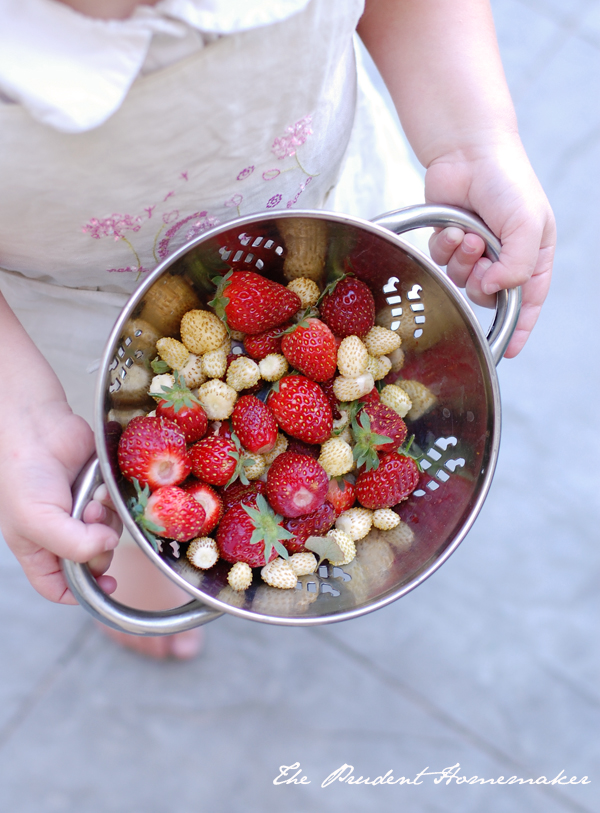 I am picking a few red strawberries now, and I'll have some tiny white alpine strawberries ripe later this month.
I have green onions and leeks ripe in the garden.
I have thyme, oregano, parsley, garlic chives, onion chives, dill, sage, lemongrass, and rosemary available to cut in the garden.
My Katy apricot tree in the white garden will be ripe this month. I put in this tree three years ago. I harvest several apricots last year, and this year it will have a good number to eat fresh, though the tree is still small.
I'll be cutting flowers from the garden this month, too: nasturiums, white Iceberg roses, iris, and at the end of the month, David Austin roses (yellow Graham Thomas [shown above from last April] and peachy-pink The Shepardess).
That's it, unless I've forgotten something. I'll certainly keep an eye out for great sales. I may buy eggs again towards the end of the month (5 dozen at Sam's Club, since they've been holding around $1.25 a dozen there) if we go through all of the others.
Happy April! I have lots of lovely posts and projects planned to share with you this month. (In fact, I have several sewing projects to finish in the next two days that you'll be seeing very soon!)