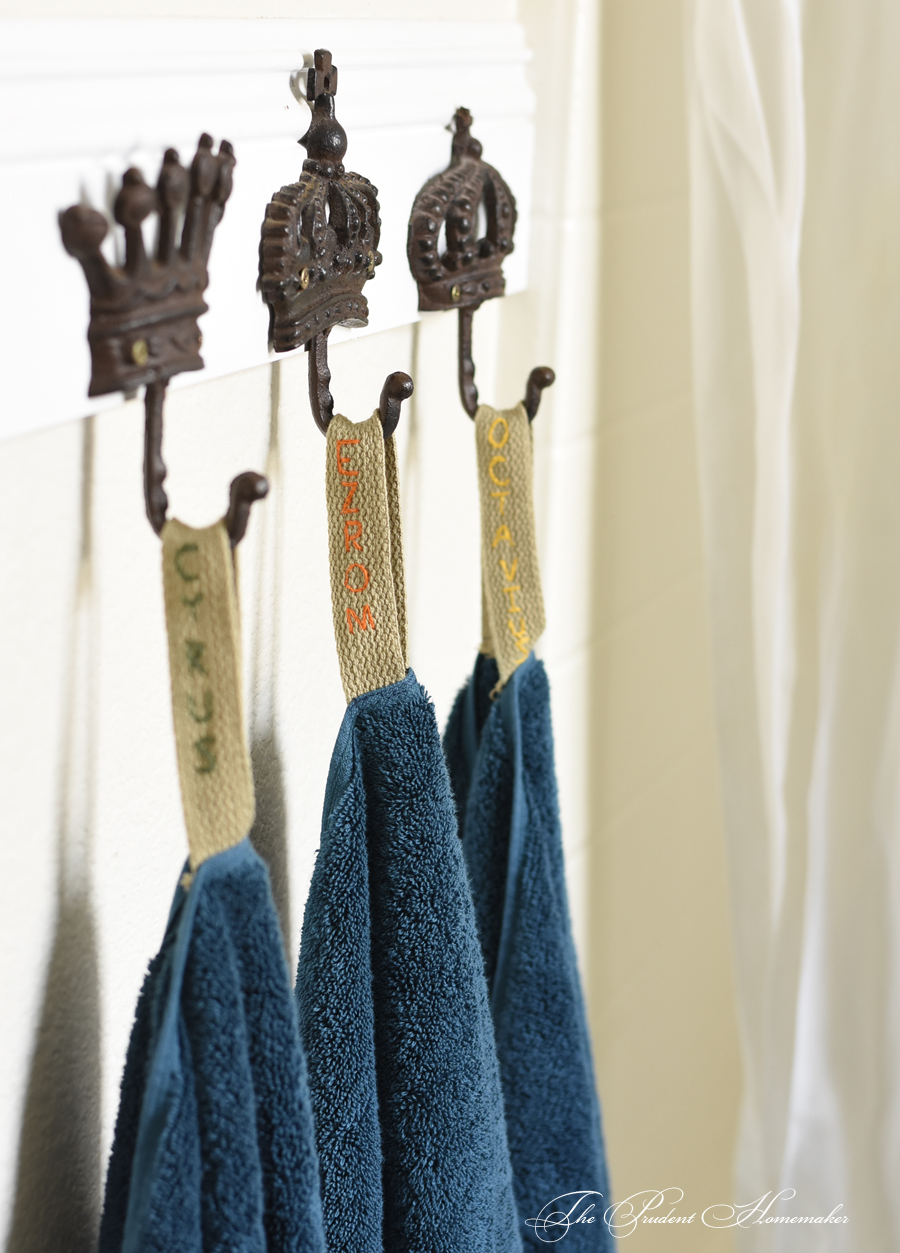 Several years ago, it became rather obvious that the standard two-towel towel racks were not going to be enough for our family's needs. We switched the towel racks out to some hooks that my husband found on eBay. We added a piece of molding to the wall first, painted it, and then added the hooks.
I then had a place for each child to hang his or her bath towel.
Of course, it was very easy for each child to say that a towel left on the floor in the bathroom or in their room wasn't their towel, so I decided that personalizing the towels would be the simplest way to remedy that situation.
I replaced the towels several years ago with embroidered cotton names that also serve as hooks for the towels, making it easier to keep the towels on the hooks (and off the floor!). Those towels have since worn out and it's time for new ones.
This time, I chose darker towels from Sam's Club. They have limited color choices there (about 5 options) but the prices are low, which is great!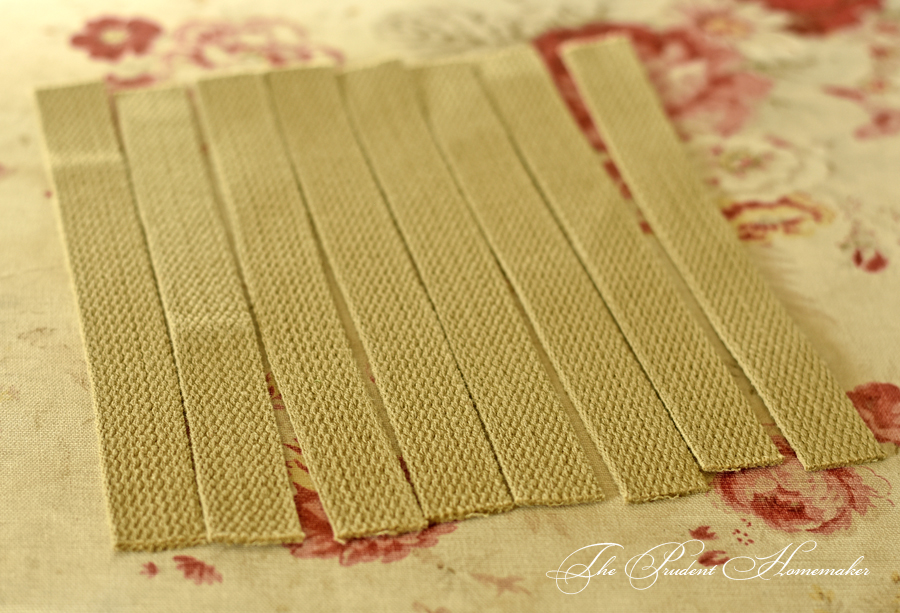 I bought new cotton webbing from Hobby Lobby (using a 40% of coupons) and cut eight pieces.
I zigzagged the edges of the cotton webbing to keep it from unraveling.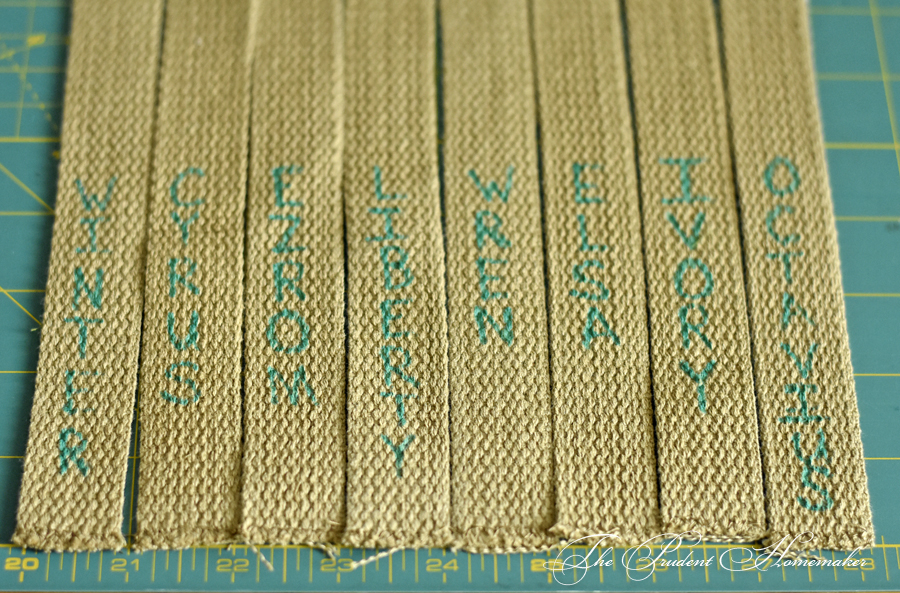 I wrote each name on the webbing with a blue marking pen (this washes out with water). I can see it clearly while I'm embroidering.
I embroidered each name by hand using a stem stitch with two strands of embroidery floss using the stem stitch (outline stitch) and chose a different color for each name, to make it even easier for the children to identify their personal towel when they step out of the shower.
I then sewed them to the towels along the center side of each towel, going over the seam a couple of times to make it strong.