Last spring, when I was 8 months pregnant, I went through my closet and ruthlessly edited out clothing that I had, cough, outgrown before I became pregnant and that I figured was never going to fit me after my eighth baby was born. Before I took it all off to be donated, I offered it to a couple of people, including my daughter.
She picked a skirt that I had bought at the thrift store for $6–a beautiful a-line linen skirt that was always too small for me but that I had high hopes would fit me at some point in between the births of my other children. It still had the thrift store tag on it.
It was a size too big for her, so she took it in.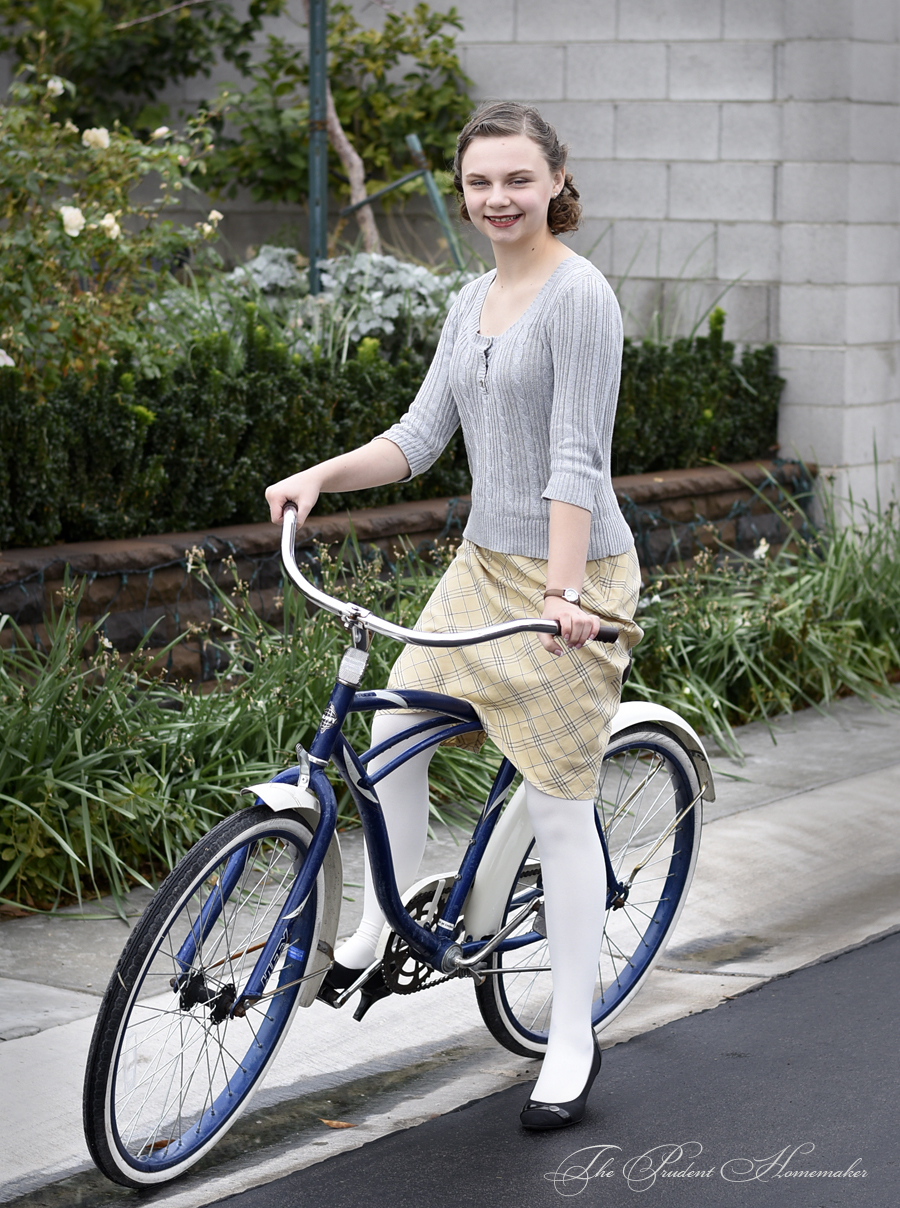 Then she realized what it needed to be even better was to be a knee-length skirt, rather than a mid-calf length skirt. She cut the skirt down and rehemmed it, and it was instantly more flattering.
Not long after that, she found a great free vintage cloche pattern that she loved. There was just enough fabric in the part she had cut off to make herself a matching cloche. (This is the same pattern I used to make her a warm cloche for Christmas that you can see here.)
She lined the cloche with some lining I already had, and a grosgrain ribbon I had leftover from another project.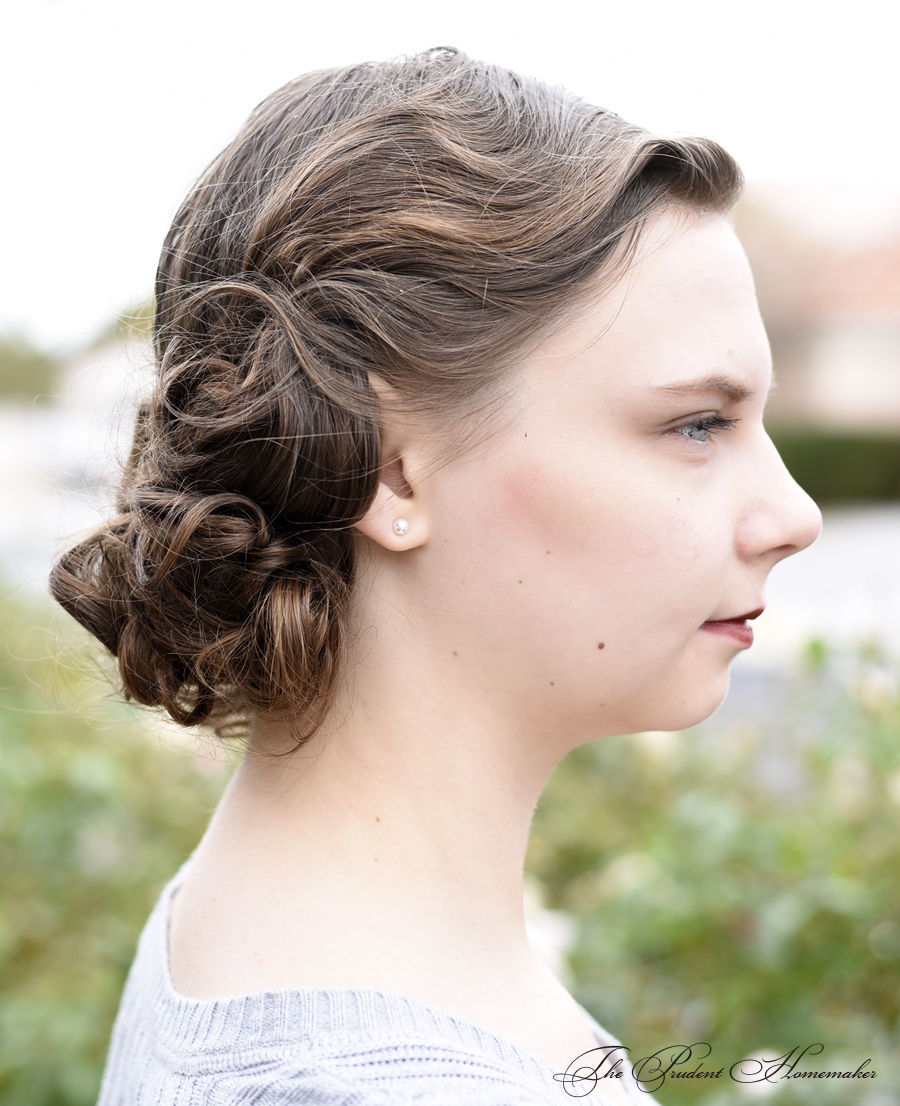 I've been losing weight and the skirt is close to fitting me now, but I've been told I can't have it back. And that's okay. She looks lovely.