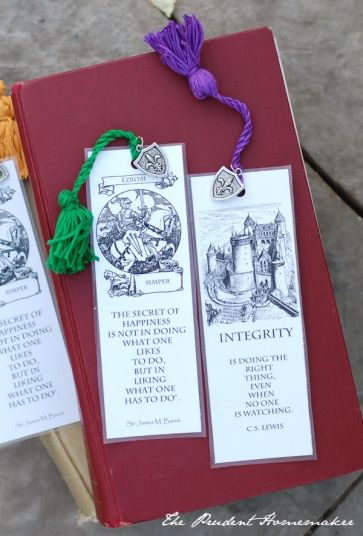 For the ninth day of A Gift a Day, I made bookmarks for my boys. The London bookmarks are from my website, and the medieval bookmarks are some new ones that I made, that are available here.
If you have a color printer, the London bookmarks will print in color.
I decided to do something a little different with these bookmarks. I added some charms to some of them. For others, I used a celestial-themed ribbon.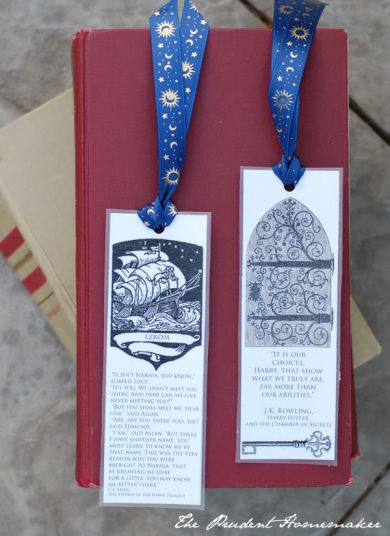 Bookmarks
cardstock
embroidery thread for tassels (1 skein for each bookmark) or ribbon
clear shelf paper (you can get this at Walmart in the kitchen section. Joann's also has it 25% today through November 27th)

Free Printable and tutorial from my website
Tools:
scissors
paper cutter (you can use scissors instead)
ruler
printer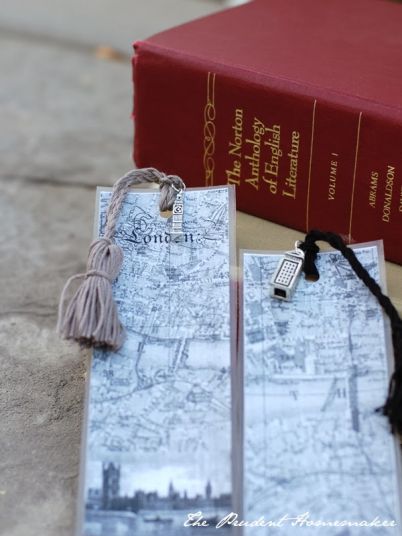 Time:
The total time for four bookmarks is around 30 minutes.
Today I made twelve bookmarks.
Cost: $0.43 per bookmark, or $1.72, if you are buying supplies. The charms were $0.42 each, so this doubles the cost of those with charms to $0.86 per bookmark with a charm.
The only thing I purchased this year was the charms. Everything else I already had on hand.
Did you make any gifts today? What did you make?