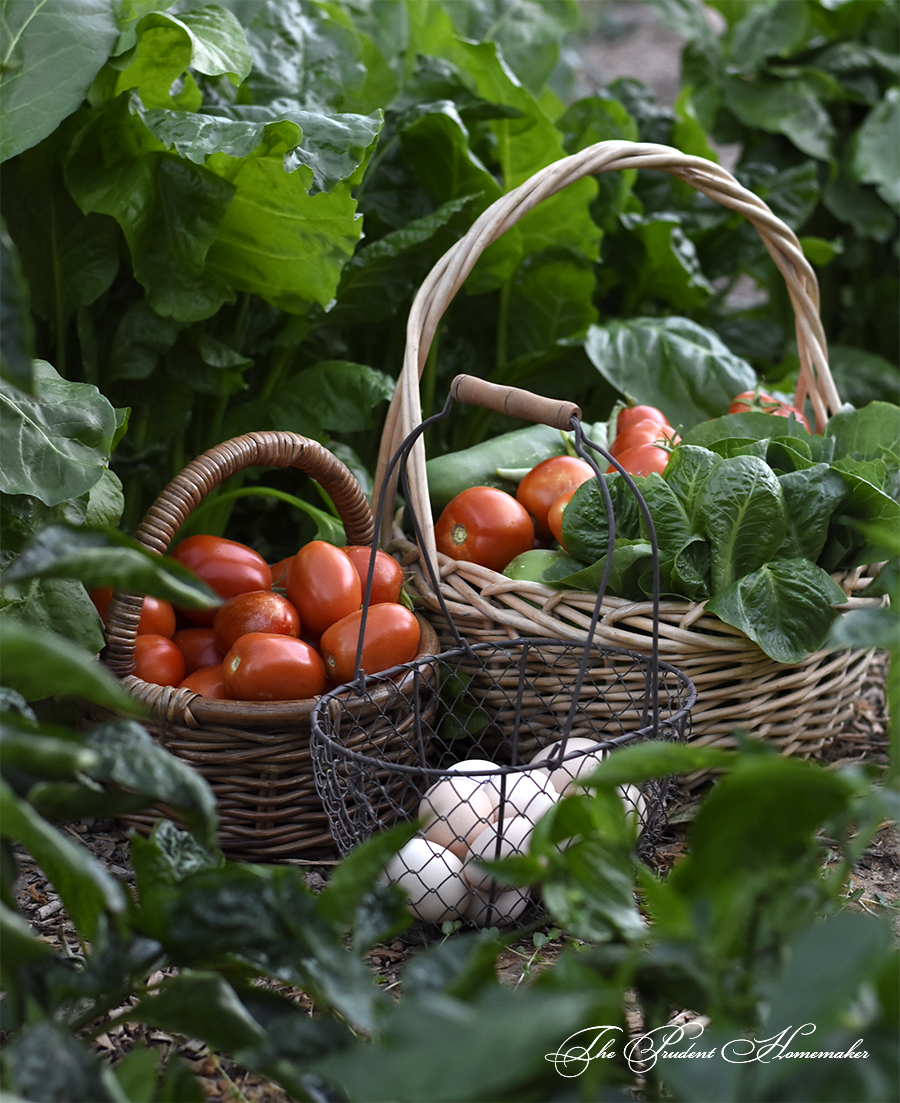 It was really wonderful to hear from so many readers this past week in the comments! So many of you have been reading for years and I didn't know who you were. I loved reading your frugal accomplishments and was very, very touched to hear how much my site has helped so many of you over many years. I hope that you will consider commenting again in the future. I learned several things this past week in your comments. The most surprising idea I learned in the comments was one I had definitely never thought to do before: it was a reader's idea to sell four pieces of her vacuum cleaner on ebay since the motor on her vacuum had died. She said she sold two pieces within 48 hours!
One of the most meaningful commenters from a first-time commenter was the following comment: "I have been reading here for a year and love the gentle joys found here! I love the fact that everyone is so supportive of each other in the pursuit of making do with little. In real life, if I talk about my frugality, the response is pity and offers to help! What I want to be met with congratulations for hard work and ingenuity is met, instead, with sympathy. Here, I love that we can celebrate each others' efforts. . . "
I love the excitement that comes from learning a new frugal living skill, saving money on something I need and/or want, finding a great deal or a new low-priced recipe, and making what I have work. I agree that when we share that excitement, people often respond with pity. I enjoy reading everyone's comments here, celebrating with you and learning from all of you. Having more people comment certainly makes frugal living feel less lonely, and I came away from reading your comments feeling more encouraged and having learned new ideas to save money.
Here are my own frugal accomplishments for this past week:
I hemmed two pairs of pants for a friend of ours who is leaving soon to serve a mission.
I checked out an e-book from the library.
The children watched several shows on our free trial of Amazon Prime.
I tried a couple of new recipes. No one loved them and I won't make them again, but we went ahead and ate the dishes anyway.
I took advantage of a Fourth of July sale to purchase some replacement plates to replace some of our broken plates. The company has started making the same pattern in melamine. I bought a few of the salad plates (which is what we use for the children) in porcelain and a few in melamine. The melamine ones can't go in the microwave, but they may be a solution for most of the time to keep so many from being broken. I got 20% off the plates on sale, plus free shipping–and my items arrived in a day and a half!
I harvested New Zealand spinach, chives, and green onions from my garden.
My second son and I will be taking care of a friend's chickens and gardens while they are out of town. We'll get to collect eggs and pick tomatoes, cucumbers, and green beans while they are gone (and anything else that is ripe). This is the friend who has the cooled greenhouse who shared produce with us last week. Several of you asked if she would share photos of her greenhouse. She agreed to let me share, so I will take some photos of it to share in a post! The photo above is taken in her greenhouse.
Before she left, she gave us two plastic grocery bags of tomatoes and two of cucumbers.
We then picked more tomatoes, cucumbers, and some lettuce from her garden after she left (lettuce in July–the wonder of a cooled greenhouse!) and collected two dozen eggs.
What did you do to save money last week? Please share in the comments! Keep encouraging one another in your celebrations of frugal living; I love the support you give to one another!