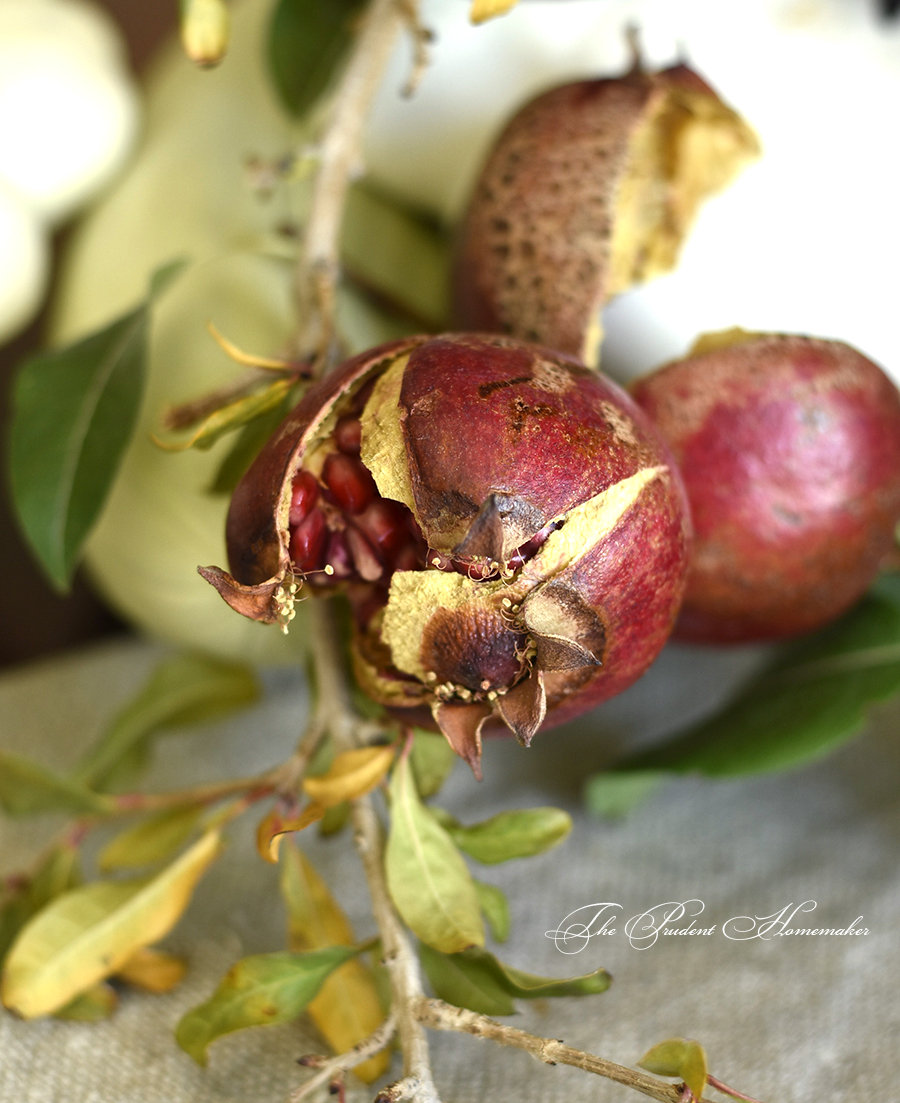 I spoke with a friend in Switzerland for free using Facebook calling.
I video chatted with my daughter at university using the free Duo app.
I mended 6 towels, a bath mat, two pairs of pants, and an apron. I plan on eventually replacing the bath mat, but I keep mending it and it continues to last a little longer. I've had these particular mats for over a decade.
My dryer was running but not heating. We hung up a clothesline to get the clothes dry until we can get it fixed/replaced. We had one just in case (running a gas dryer is rather inexpensive and gives me a lot of time in my day) and clothespins. I also moved my drying rack outside to add additional space to hang items. I washed and line dried 4 loads. I think it's totally worth using my gas dryer for about $10-$15 a month to dry 24-30 loads a week for my time, but right now, I needed clothing washed and dried.
I made two more batches of laundry soap.
I made a pear crumble using pears from our tree and homemade caramel topping.
I cut basil and Swiss chard from our garden to make a soup with white beans (cooked from dry) and a half-pound of pasta.
I cut chives from the garden to use in our omelets (made with eggs purchased for $0.99 a dozen).
I made bean burritos.
The children watched shows on YouTube. I don't pay for any subscription services, but we have plenty to watch. Some of our favorite children's shows are Octonauts, Rolie Polie Olie, Backyardigans, Pocoyo, Little Einsteins, and Peppa Pig.
The children played several rounds of Battleship.
The weather cooled down much earlier this year than normal. We're normally running the sir conditioners for several more weeks. I turned off the air conditioners and opened the house up.
And that was Monday.
At Sam's Club, I purchased several large packages of chicken thighs for $0.86 a pound, and also bought a couple of large packages of boneless skinless chicken breasts for $1.69 a pound. In order to make my money go as far as possible, I buy meat under $2 a pound, and try to buy more meat under $1 a pound. We eat a lot of meatless meals as well (I buy my beans dry and in bulk). I also bought large eggs for $1.10 a dozen (in the 5-dozen container).
My husband and I had a date to the movies on Tuesday to see the Downton Abbey movie. Our local theater has discounted prices on Tuesday that are lower than matinee prices, so we went that day.
The weather was cooler than normal for this time of year, and I was able to turn off the air conditioning completely for the first half of the week. I usually cannot do that until after the 15th of October. For the rest of the week, on days with highs around 88, I was able to turn off the air conditioner for several hours each day. I'm grateful that the lower temperatures have come, which will result in lower electric bills.
Since I had a clothesline hung, I was able to hang out a blanket that had some barbecue sauce stains from our picnic. I had been unable to remove the stains using several different stain removers. I sprayed them hydrogen peroxide and hung the blanket outside in the sun. It took three treatments, but the stains are now gone.
I transferred my Sam's Club grocery shopping list to the Evernote app on my phone. This way, I can simply mark the items I need on my list when I am going to the store. It saves me a lot of time over writing a list and helps me to remember what items I might be low on that I usually purchase there. When I got to the store, I found that they had rearranged almost two-thirds of the store. I made a few changes to my list and will make a few more to change the order of the items on the list. I have my list in order of the way I walk through the store, which saves me time. Because of the changes in the store (they even changed the direction of the center aisles) and not knowing where items were, it took me two and a half hours to find what I needed. Fixing the order of my list to reflect the new store order will save me time next time.
After I did that, I wrote a Winco shopping list and a Walmart shopping list on the Evernote app, marking everything we normally purchase there. The Walmart list was very short (I don't buy much there). The Winco list was longer, marking everything again in the way I walk through the store.
My husband and I combined our errands to save time and gas. He ran his business errands on Monday. We combined my trip to Sam's Club on Friday with a business appointment that he had at his office, and I picked him up after shopping. That night, we went to Winco after I finished a photo shoot. My husband worked from home most of the week. With one vehicle between us, and keeping our errands grouped together (and close) we put less than 10,000 miles a year on our vehicle.
I made soup, including a white bean/Swiss chard soup with herbs from the garden, a meatless "chicken" noodle soup, and rosemary white bean soup. I made enough that we had soup and salads for lunch all week. We also had bean burritos (twice) and chicken enchiladas.
I read four e-books from the library.
What did you do to save money last week?
Disclosure: As an Amazon affiliate, I earn from qualifying purchases made through my links. This means that I earn a small percentage from any items you place in your cart and purchase within 24 hours after going to Amazon from one of my links (i.e., it doesn't have to be an item I have linked here). If you're going to be making a purchase from Amazon, I thank you for using my links to support this site!