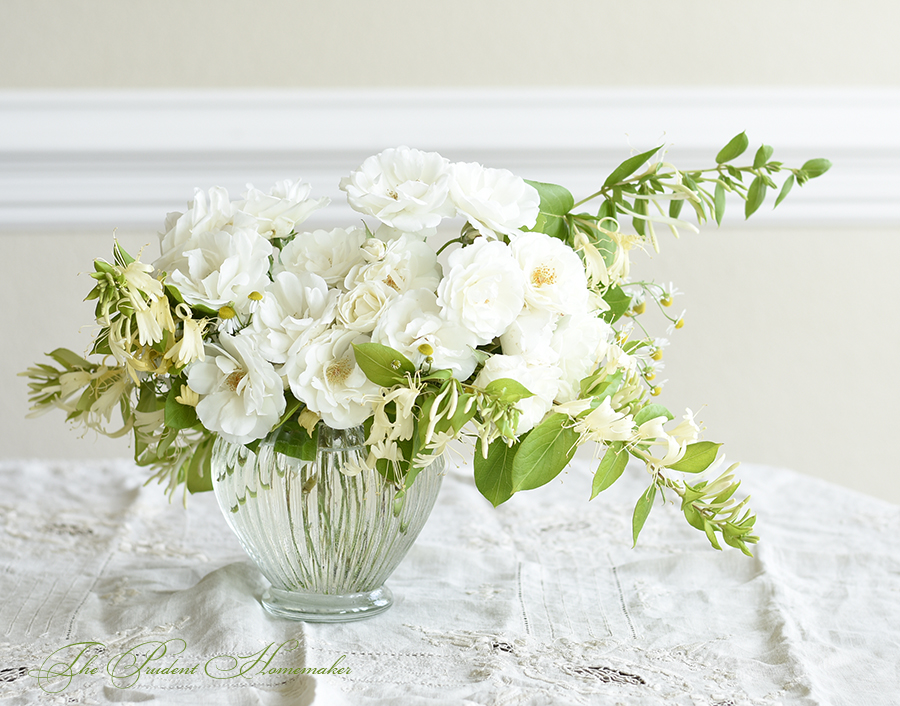 Iceberg Roses, German Chamomile, and Hall's Honeysuckle
The weather was warm this week, in the low 90's. For some, this is a summer temperature, but here, we're just getting started with the heat, as we have over 5 months of temperatures above 90°. I opened windows and doors at night and in the morning to cool the house, ran fans only when needed during the day, and only turned on the air conditioner in the afternoons when we needed it most.
I cut flowers from the garden to enjoy in the house.
I mended two holes in a pair of shorts.
I harvested parsley, oregano, Swiss chard, lettuce, Meyer lemons, spinach, garlic chives, hibiscus flowers, snow peas, and green onions from the garden.
I dried lemon zest and parsley from the garden.
I froze lemon juice from our lemons to use throughout the year.
I watched an episode of "Call the Midwife" for free on Pbs.org.
I collected shower warm-up water and used it to water potted plants in the garden.
I used Zelle to pay my midwife. Zelle is a free way to pay other people through your bank. You just have to have their email address and their bank has to also use Zelle (and most do). You don't have to write a check or mail it. If your bank offers this service, you can see it on their website when you log in to your account; it should have a "Pay someone with Zelle" option. Unlike Paypal, the recipient is not charged anything to receive the money.
I studied French using free online sources.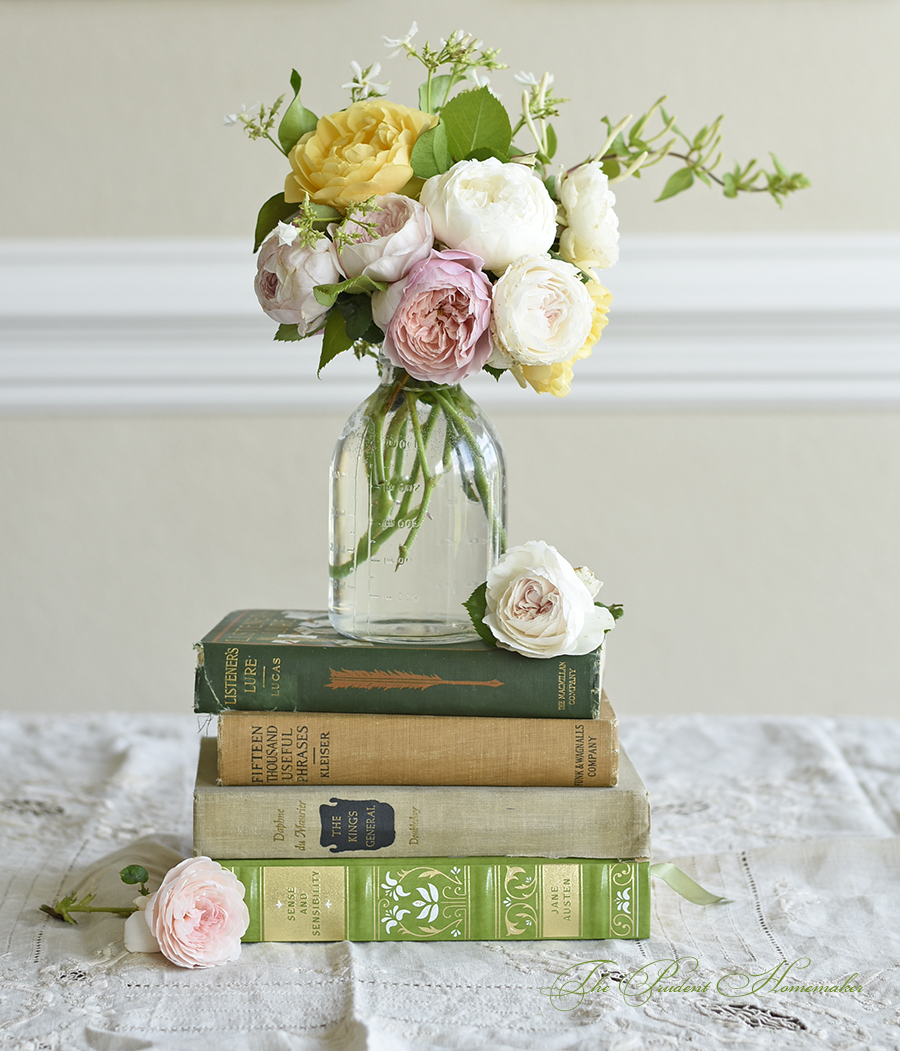 Graham Thomas, Queen of Sweden, Claire Austin, and Earth Angel Roses
What did you do to save money this past week?