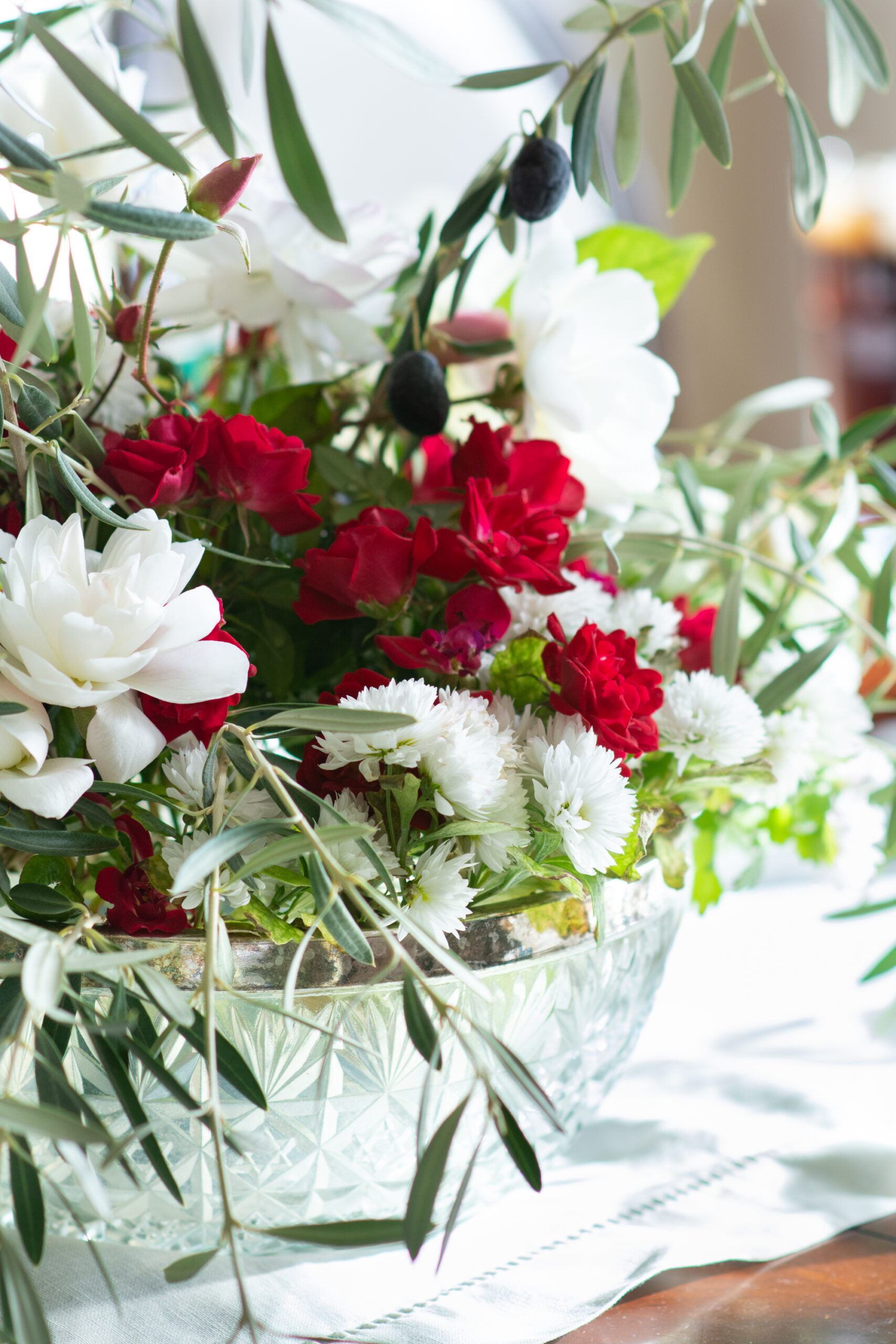 I hope you all had a wonderful week, wherever you are in the world!
Here's how we saved money this past week:
We watched Christmas movies online and popped popcorn several nights. There were many movies available to watch for free online, including on YouTube. I found a list here that includes some free Christmas movies if, like us, you don't pay for a subscription service.
We sang Christmas carols at home.
We listened to Christmas music on Pandora at home and in the car. I just use the free service and we hooked it up to the Bluetooth so that we could listen to it in the car while we went to look at Christmas lights on Christmas Eve.
I talked to a friend in England for a couple of hours using Facebook Messenger's telephone call option. My friend has the Facebook Messenger app but not a regular Facebook account. I thought I'd mention this option for those of you who may want to use the Messenger app for phone calls or video calls who don't want to be on Facebook. I love that I can talk to a friend overseas for so long without it costing me for the phone call!
At the nursery, I bought another flat of pansies (16 pansies, normally $0.98 each) for $5 in their marked-down section. I gifted these to my neighbor and bought a cyclamen plant on sale for $2.98 for another neighbor.
I bought a pallet of manure (50 bags), earning the discount price off of $0.30 off per bag ($15 off ) since I bought over 10 bags. Sadly, the new discount price of each bag is now $0.50 more per bag than it was the last time I went to buy some this year, and I think we're going to need three or four more pallets.
I mixed some of the manure in with the soil we had previously bought for the garden that I have been sifting to fill in part of the new garden beds. I can only fill in a few areas for now; the rest will have to wait until after we dig out more areas.
We bought a pallet of concrete for the posts that we are pouring in the garden. Buying the whole pallet saved us $30 off the price, which is like getting 537 pounds of concrete for free just because we bought more at once.
I used the store coupons on the Albertson's app to buy clementines for $0.88 for a 3-pound bag. There was a limit of 2 bags at this price. I used their coupons to also purchase red leaf lettuce for $0.99 a head, and combined sales and the buy $20 get $5 off deal to buy some Lindt and Ghiradelli chocolates that were on sale as well.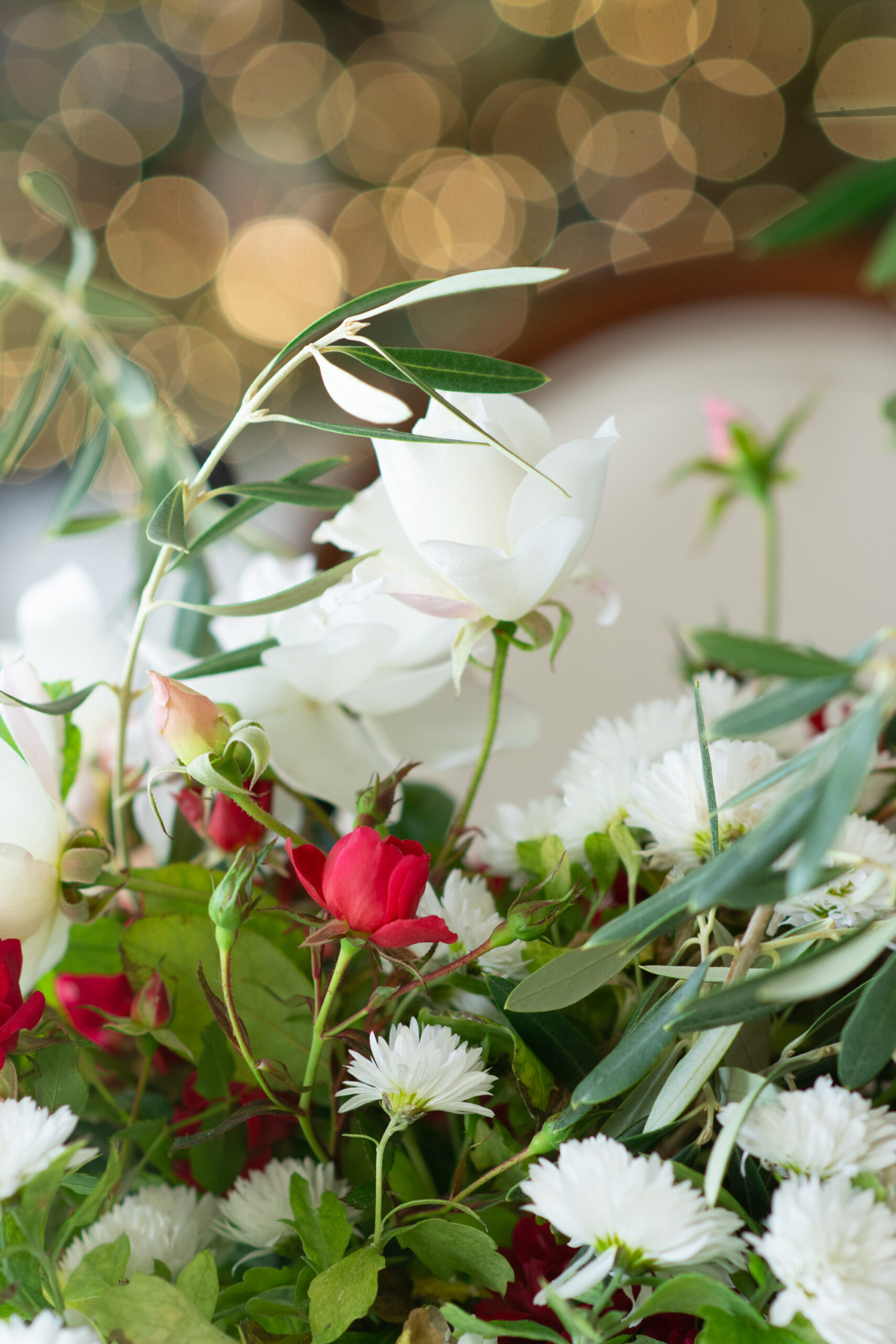 On Christmas Day, I cut flowers from the garden to make an arrangement for our table. I arranged them in a silver-edged pressed-glass bowl and using a flower frog inside, both of which were purchased earlier this year at garage sales.
For Christmas, I wore the dress that I wore on my first date with my husband in December 1999. I had bought it on clearance at the time, just a few weeks before he asked me out. I haven't been able to wear it for many years, but it now fits again and I'm so glad I kept it!
I gave two sons a haircut and helped my husband finish cutting his own hair.
I watched the Call The Midwife Christmas special on Pbs.org. We do not have cable but I have been able to enjoy watching Call the Midwife on Pbs.org each year as it airs online a day after it is on television.
I purchased a photography class on Creative Live on sale for 80% off.
What did you do to save money last week?
Would you like to support my site?  As an Amazon affiliate, I earn from qualifying purchases made through my links. This means that I earn a small percentage from ANY items you place in your cart and purchase within 24 hours after going to Amazon from one of my links (i.e., it doesn't have to be an item I have linked here).  If you're going to be making a purchase from Amazon this week, I thank you for using my links to support this site!