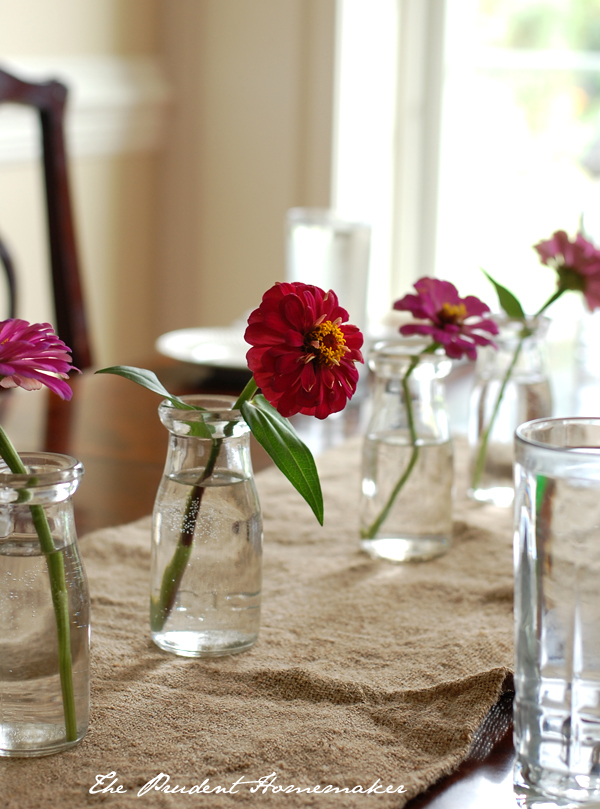 Note: My camera died last week. All images on this post are from years past.
I cut the first of the zinnias from the garden. I recently read that cutting the first zinnias and dahlias helps them to branch out to make more. I do this same thing on bushes and trees but didn't know it applied to these particular flowers. As each zinnia plant flowered, I have cut the first one to bring inside. The article I read also said that both of these flowers will make more flowers the more you cut them, so I plan to cut many to bring inside (leaving some to decorate the garden as well).
I picked the rest of the peaches from my tree.
I canned 4 quarts of peaches.
I cut green onions, chives, and Swiss chard from the garden.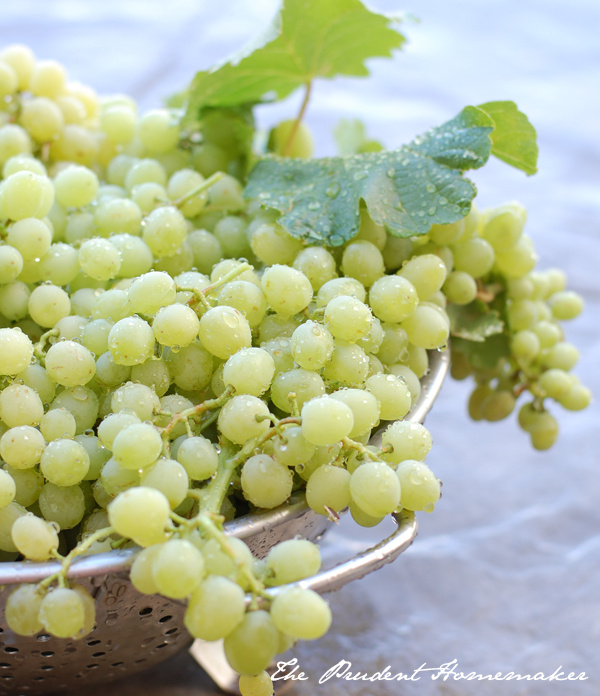 I picked a basket of grapes from the garden. Our grape harvest is very small this year.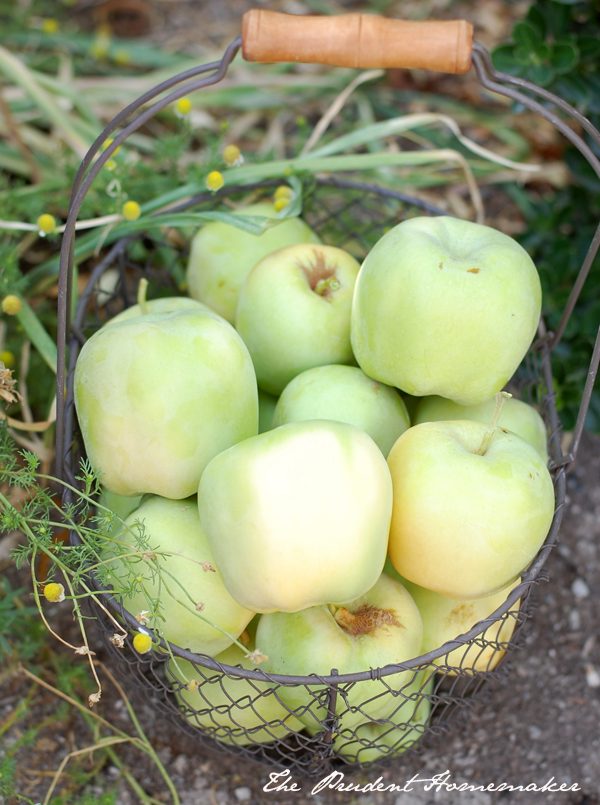 I picked apples from my tree.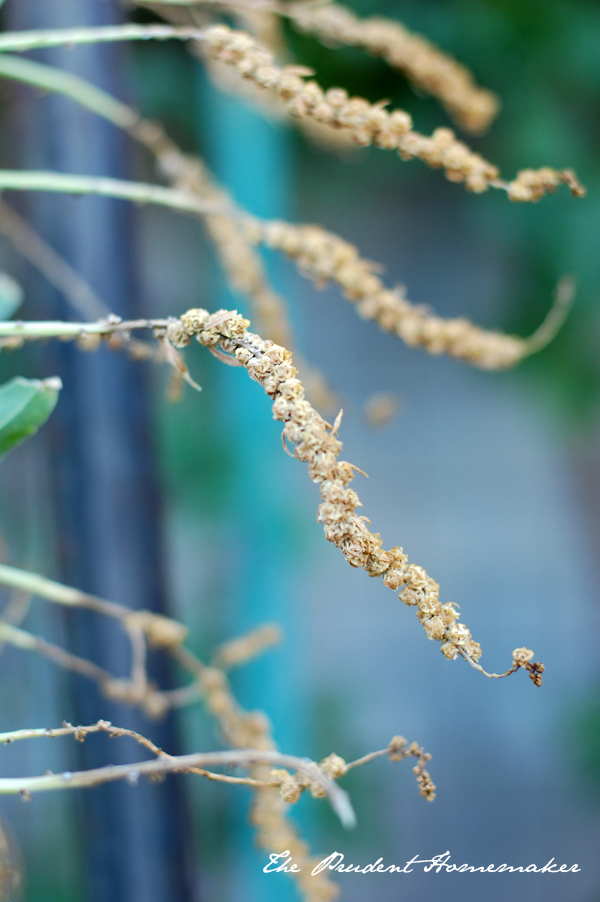 I gathered Swiss chard seeds and poppy seeds from the garden.
I picked a small basket of figs from our tree. This is the second crop this year from my Mission fig (one of the reasons why I chose this particular type of fig is that it crops twice a year).
I planted more seeds in the garden to replace seedlings that were eaten or died, so that I can still (hopefully!) have a harvest of those things from the garden. I also planted more basil seeds and more Armenian cucumber seeds in the garden.
Last week was the first week of monsoon season. Temperatures dropped 20 degrees to 94 ºF. This was a huge blessing to the garden. We had three days where we could open the windows again in the mornings and evenings, so we saved by not having the run the air conditioner for those hours. This was a savings of about $15. Update: I just received my energy review from the electric company. I saved $52 last week in electric compared to my usage of the week before. Last week's electricity usage was $57; the week before was $109 for the week. Cooler temperatures and turning off the a/c when it was 3 degrees cooler outside at night (it was 76º at night) made a big difference in my bill.
The first few days of the week were humid. I collected 4 to 5 gallons of water a day from the air conditioner drip during those days by putting an ice cream bucket under the pipes where the water drips. I used this water to water potted plants in the garden.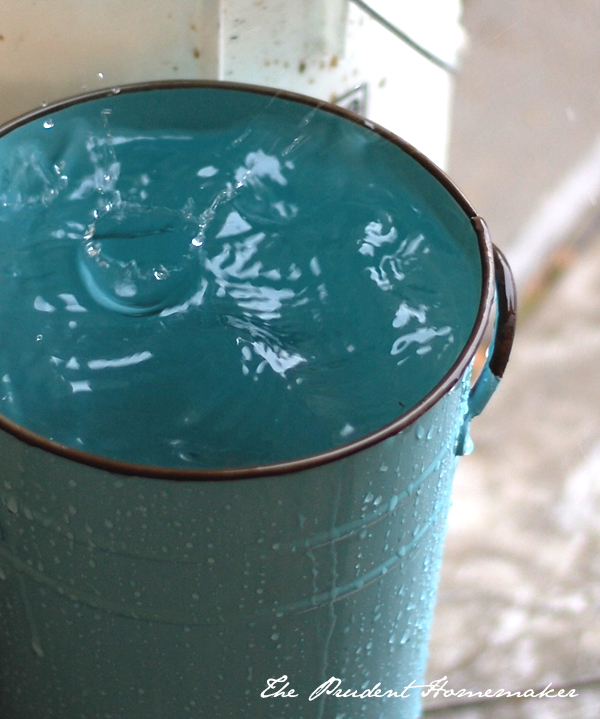 It rained a bit on three different days. I collected water in buckets. I was able to skip a few watering cycles in the garden.
All of my little bits of water saving have really added up. I received the water bill for June's water usage, and the amount used was significantly lower than the previous year, even though we had a hotter than usual June with days above 110º.
I spent some time organizing.
I made French bread.
I made peach pie popsicles once and peach and yogurt popsicles twice.
My husband and son were gone all week at Scout camp. Since we are a one car family, I was home all week. I had forgotten that we had checked out movies from the library that have a one week check out time (books are 3 weeks). Winter renewed the movies online.
I watched 3 episodes of a new show, "Crimson Field", on Pbs.org. I also watched the first three episodes of "Poldark" on Pbs.org.
I embroidered two onesies as gifts for a friend's twins. I also made two bibs for the babies using material that I had on hand.
What did you do to save money last week?