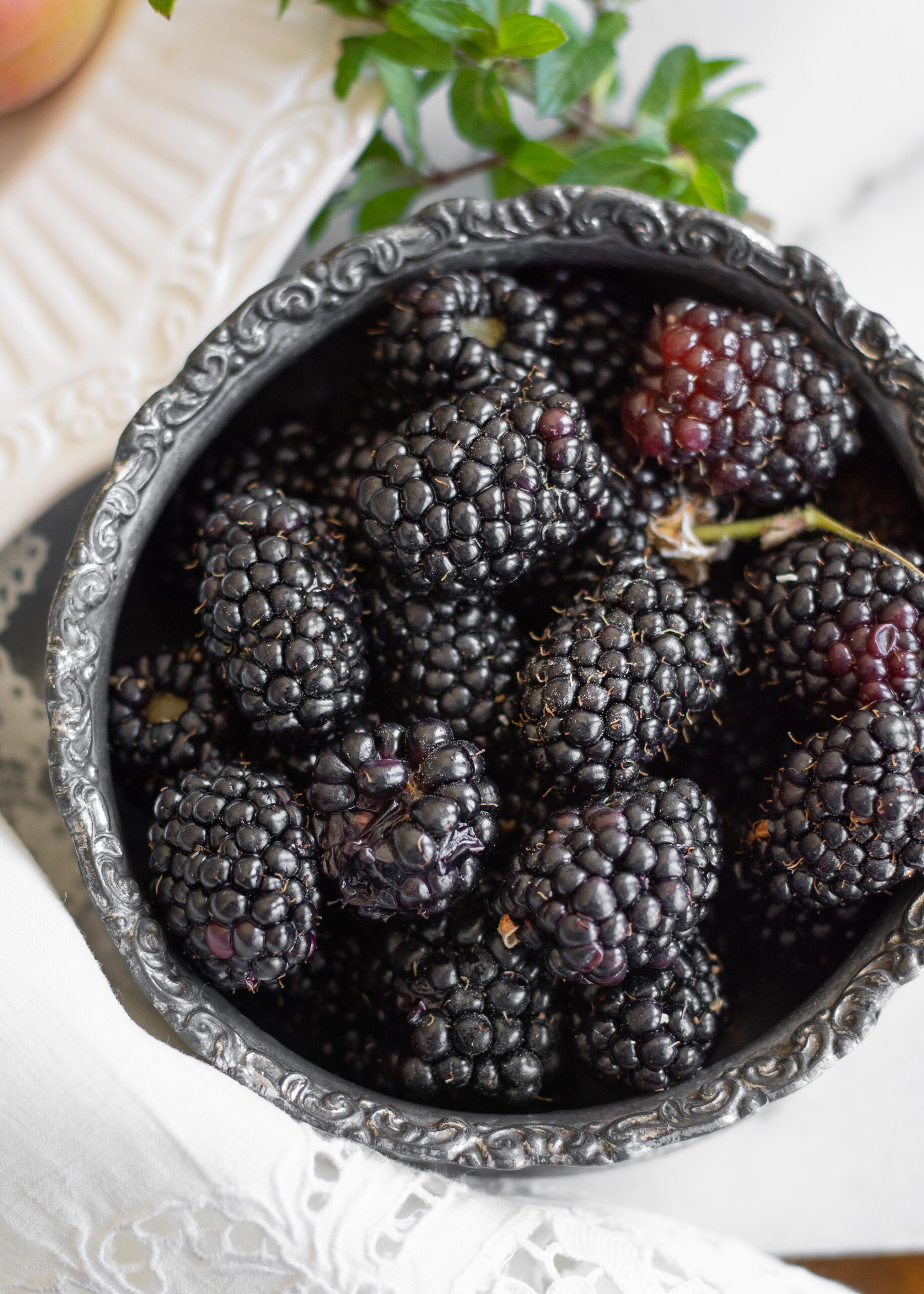 I picked blackberries from the garden. This is earlier than I usually harvest blackberries, and the berries are much larger than usual. I planted a new kind of blackberries (Prime Ark Freedom) in my garden a couple of years ago, but this is the first time they have made fruit. The earlier bearing means that they set fruit before it is really hot, which makes for larger berries, but this type also seems to make berries that are at least twice, if not three times larger than the other kind I have grown for many years. Having both kinds should make for a longer and larger blackberry harvest. All of my blackberries are thornless.
One of the ten plants has sent out runners so far (my other kinds do not). I carefully dug them and transplanted them to new places in the garden.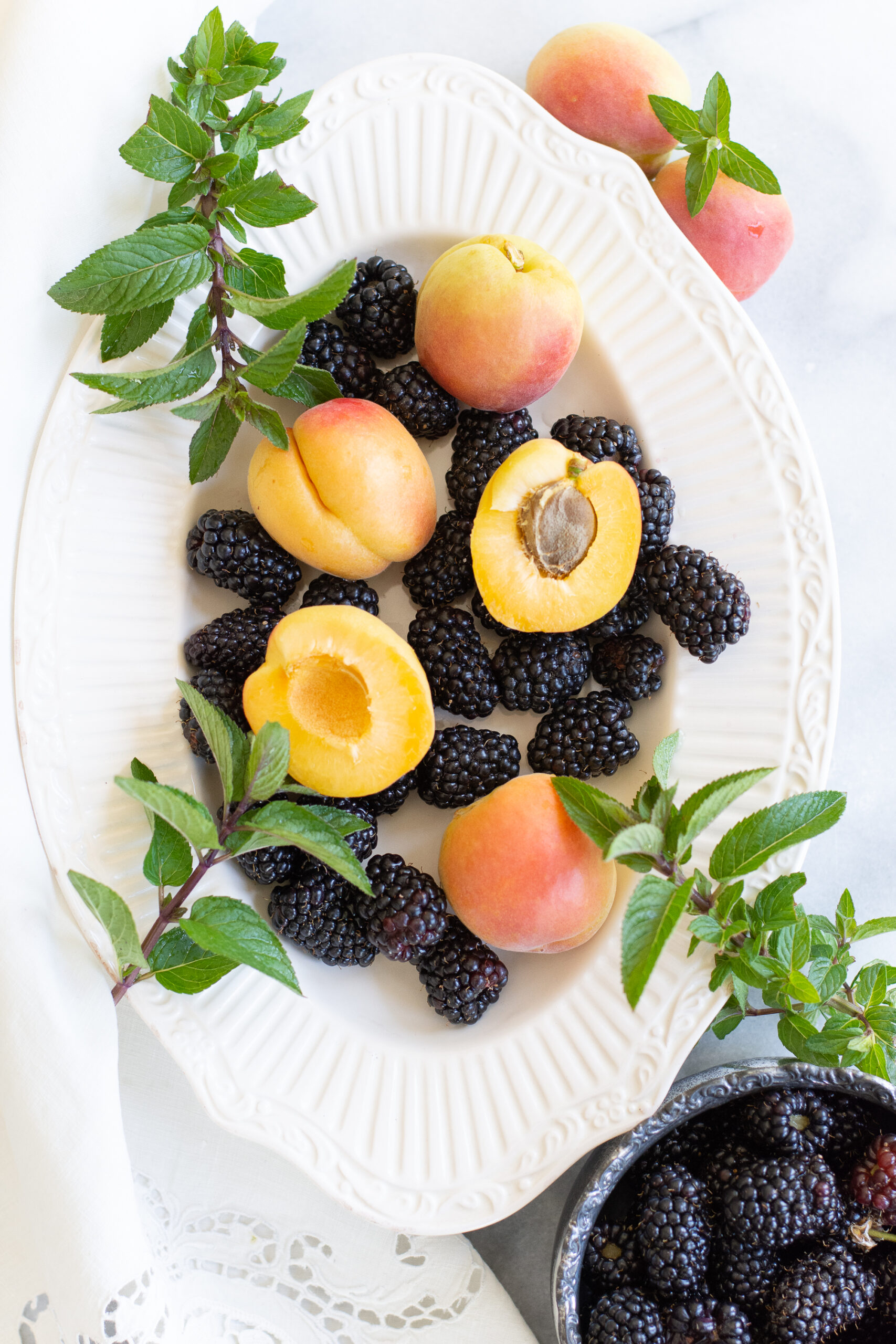 I also harvested apricots, snow peas, parsley, lettuce, tomatoes, peppermint, thyme, and Swiss chard from the garden.
I collected snow pea seeds from the garden and pulled out my pea plants. I have been letting most of them go to seed, so I collected seeds to plant in the fall.
I added worm castings to these spots and then planted seeds for Armenian cucumbers from ones I had collected from my own garden.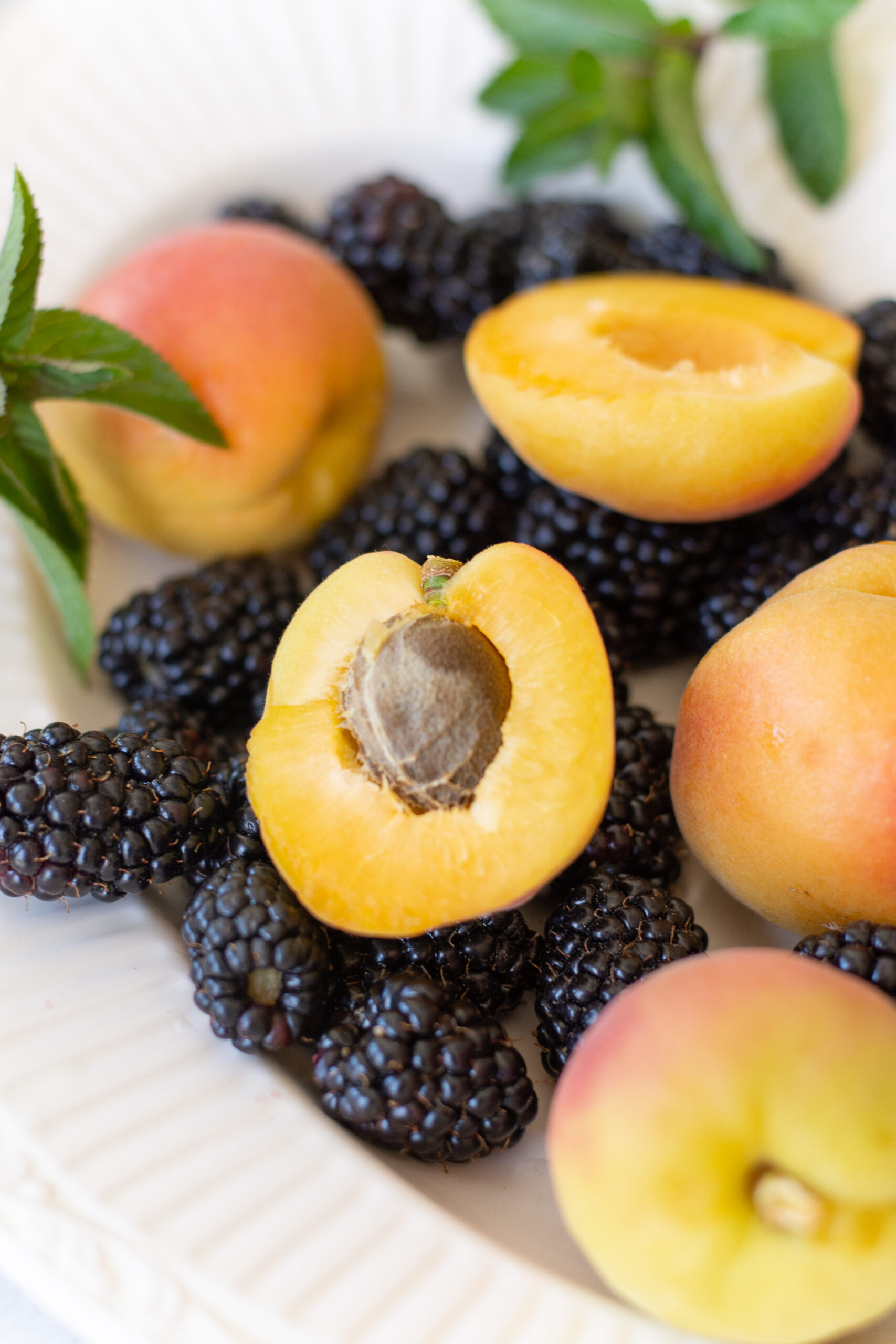 I sowed seeds for peanuts, green onions, basil, zinnias, hollyhocks, roselle hibiscus, and morning glories in the garden.
I buried kitchen scraps in the garden to improve my soil fertility. I love that these are completely gone in four to five weeks. It's the simplest method of composting.
I baked biscuits from scratch twice.
I returned two things that I bought online that were the wrong size/color.
I shortened two pairs of jeans into shorts for my youngest daughter.
I bought two things at community garage sales: a large metal clock with Roman numerals, which was something I have been searching for online for some time–and I only paid $20 for it (I shared photos in my Instagram stories). I also bought two ice cube trays (that make long, skinny cubes) for $1; I was looking at some of these online the week before to make lavender blossom ice cubes for a garden party that I'm hosting next week. This price was a lot less than I saw for new ones!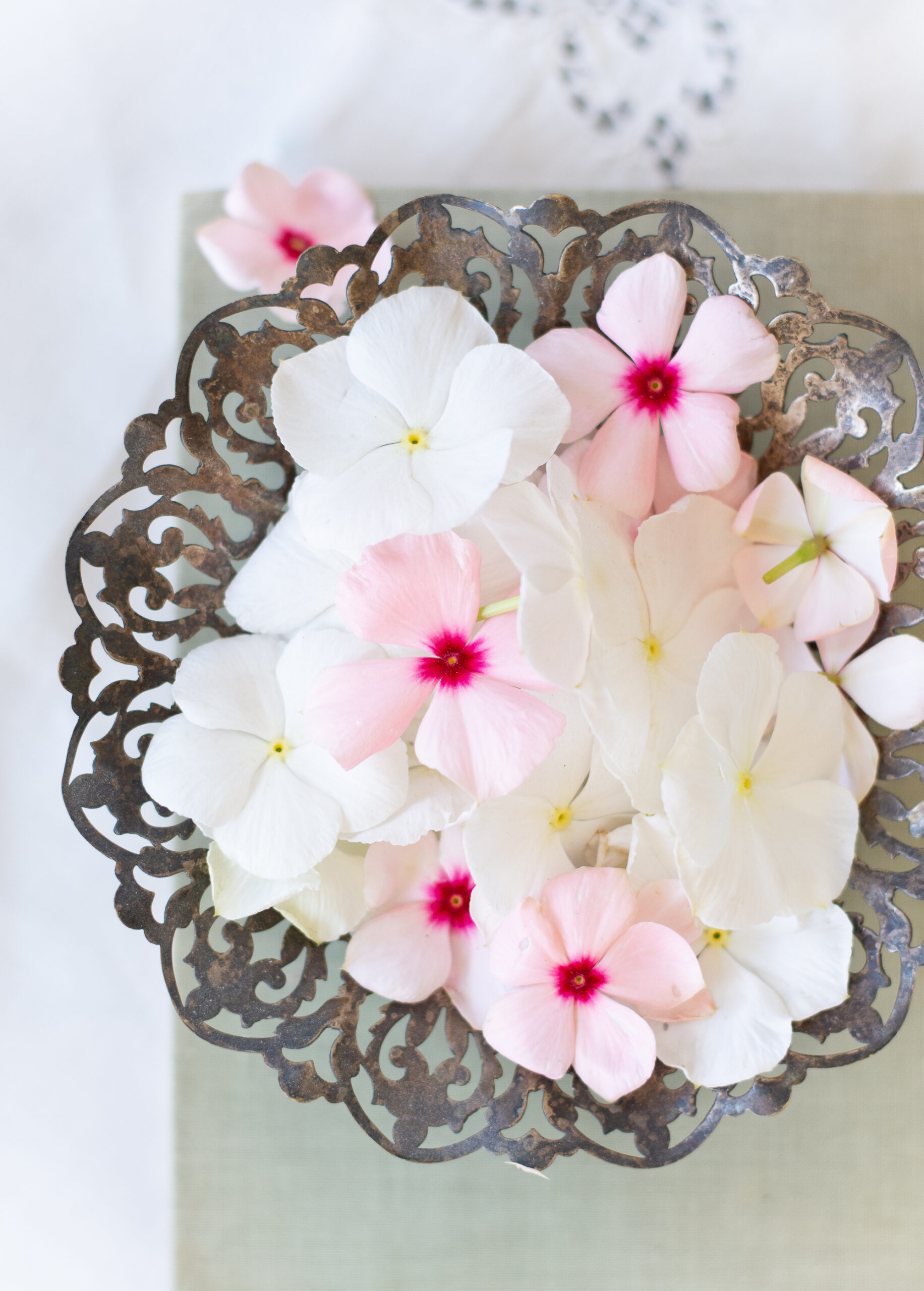 What did you do to save money last week?
I appreciate your support of my website! As an Amazon affiliate, I earn from qualifying purchases made through my links. This means that I earn a small percentage from ANY items you place in your cart and purchase within 24 hours after going to Amazon from one of my links (i.e., it doesn't have to be an item I have linked here).  If you're going to be making a purchase from Amazon this week, I thank you for using my links to support this site.