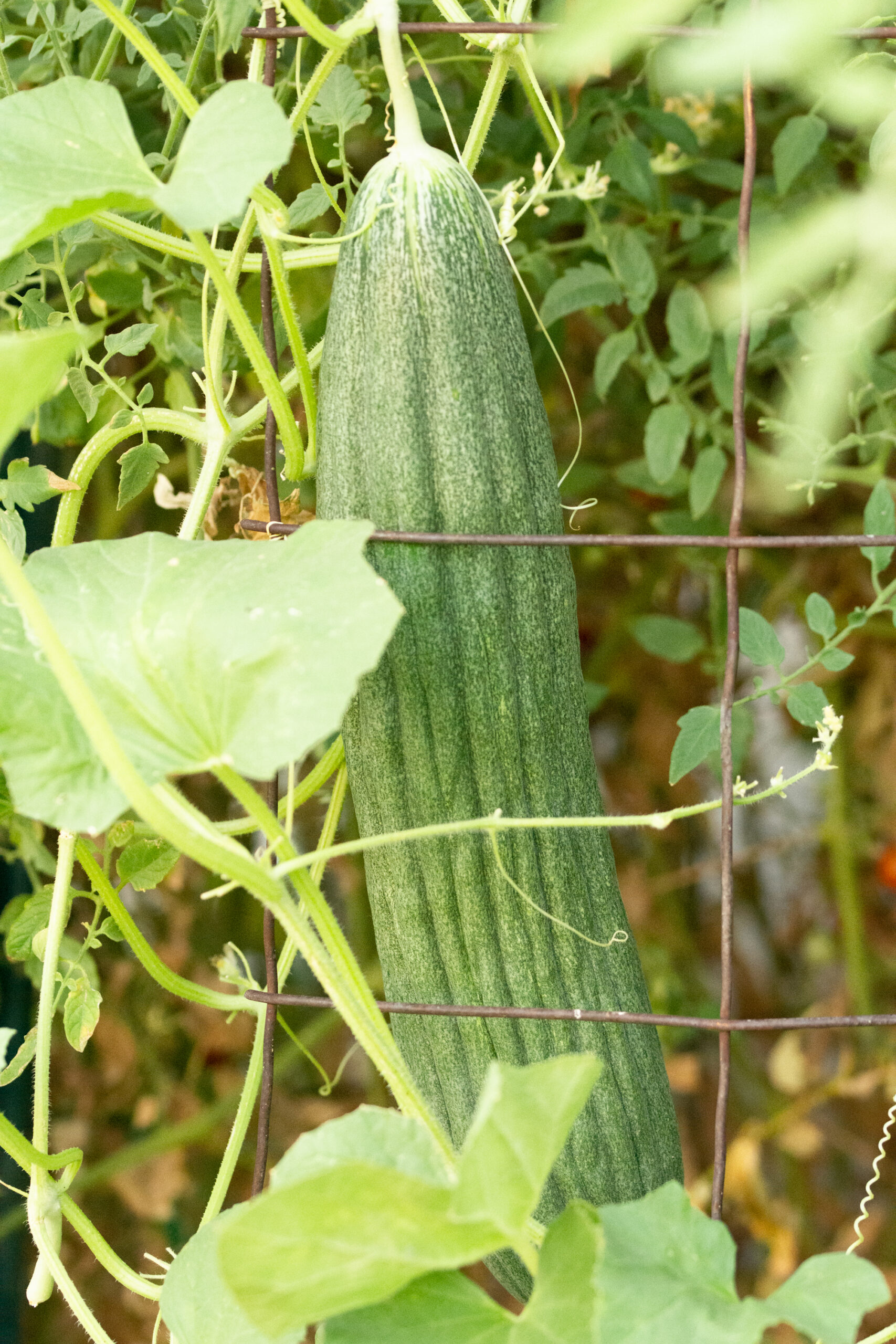 I harvested almonds, Armenian cucumbers, two kinds of pears and basil from the garden.
I set the basil up to dry; I rinsed it and then put it on a cooling rack above a half-sheet pan. I set it in the kitchen on the counter under the ceiling fan. Once it's dry, I'll crumble the leaves to add to my storage.
The pears harvest from all three trees was only eleven pears total. I have decided to pull the trees this fall (they have been poor, dry pears every year) and am deciding on something to replace them in the garden that we would enjoy more.
We continued making repairs to the house. We had to hire someone to help with part of it. This is the same friend we hired before. I'm happy to support a small business and get these things fixed. We had to open up the wall behind our shower in order to fix the leaking shower head. He retextured the wall after he put the drywall back in and my husband will repaint it himself. Since we had him here retexturing that, we also had him repair and retexture two corners in the house where the children had knocked off the texture years ago. That wasn't a project that we would have hired someone to do otherwise since it was so small, but the timing was perfect since he would already be here doing that. I am so happy to have all these little things fixed that we have been putting off for years until we could budget them in.
I collected warm-up water from the shower and condensation from the air conditioner and used them to water potted plants in the garden. It definitely wasn' a dry 111-114 out! It's another hot (115) and humid day today; I'll have to make sure to go outside several times a day to collect the condensation water from the air conditioner. I am able to collect several gallons of water each day from it right now.
I cut a vase of zinnias to enjoy on our table all week.
What did you do to save money last week?
Would you like to support my site?
 As an Amazon affiliate, I earn from qualifying purchases made through my links. This means that I earn a small percentage from ANY items you place in your cart and purchase within 24 hours after going to Amazon from one of my links (i.e., it doesn't have to be an item I have linked here). 
If you're going to be making a purchase from Amazon this week, I thank you for using my links to support this site!