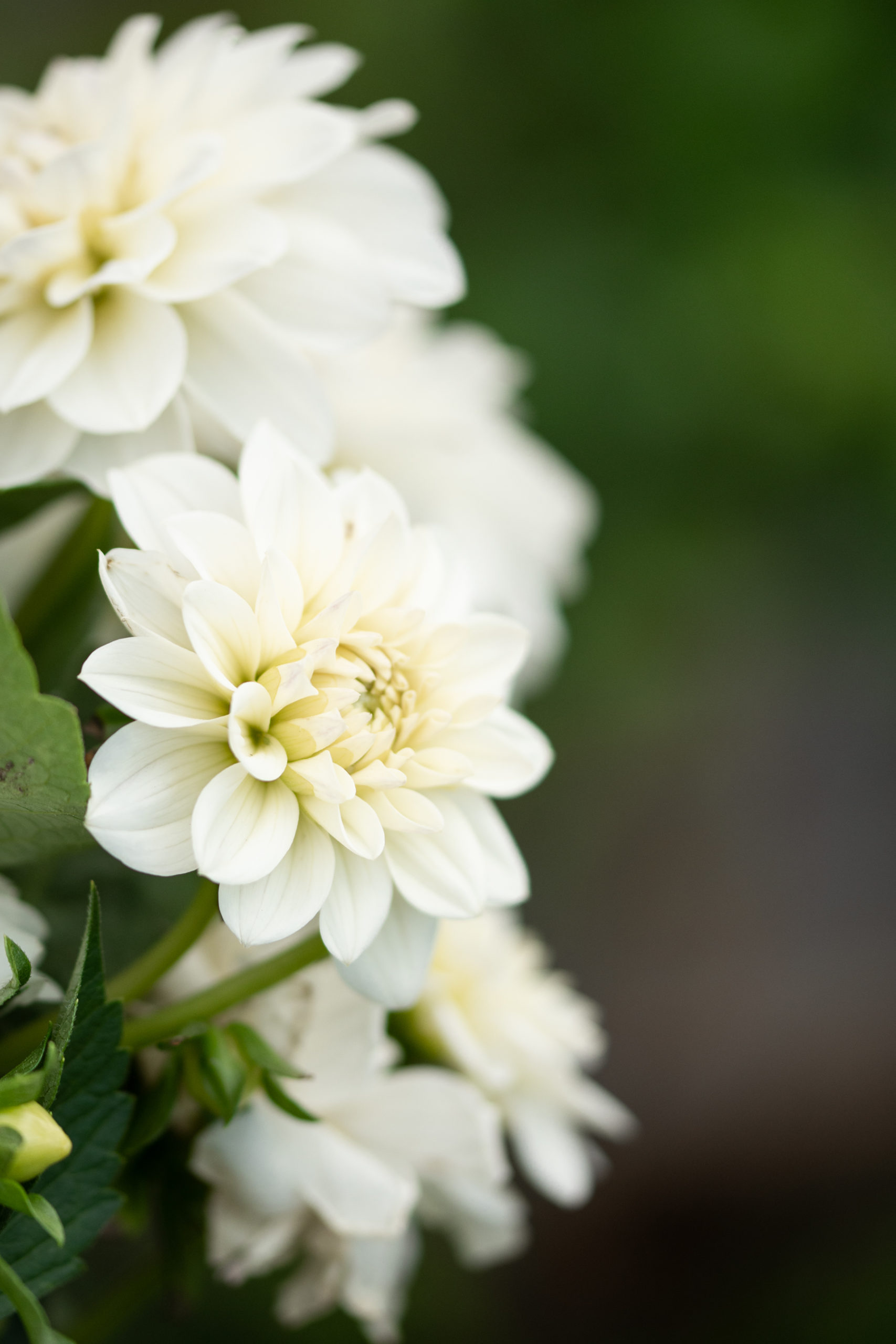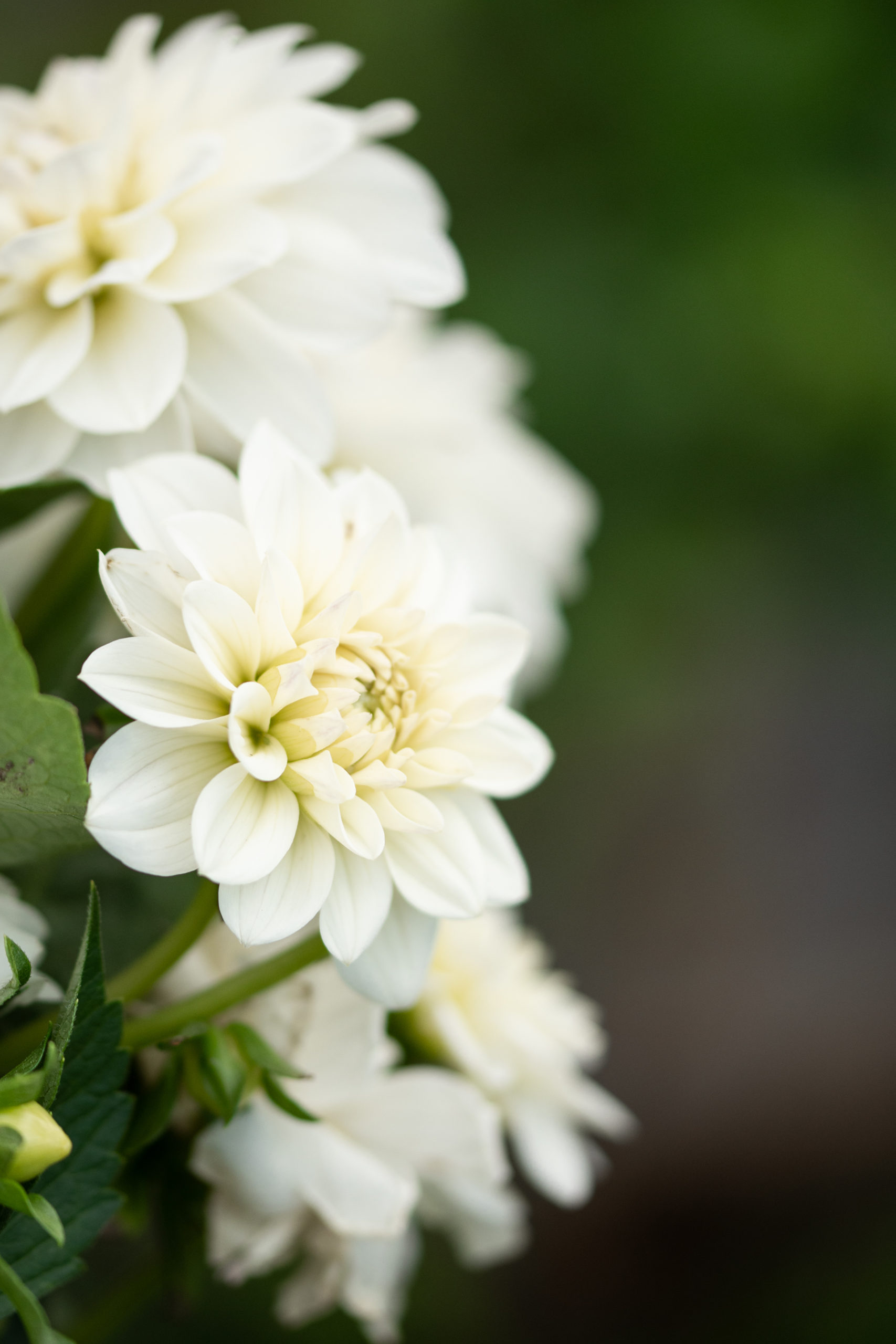 Like many of you are right now, we are concerned with making sure we're safe and that we have food to eat. We want to stretch the money we have in our account to pay for our bills during this time.
To that end, I am focusing heavily right now on making the garden as productive as possible. I'm looking at ways to fit in "just a little more" here and there by planting a little differently than I usually do (including planting Swiss chard every 6 inches instead of every 12-18, so that I can harvest some every 10 days from each plant), by growing more vertically, by underplanting (including planting carrots below and just in front of pole beans), by planting green onions in front of vertical crops (such as snow peas), by challenging myself to grow a little further out of season by utilizing shady spots for lettuce, and by growing more of what grows well for me (especially green onions and Swiss chard).
I decided we would take this week off for spring break, rather than next week, allowing me to get things done in the garden.
I planted the rest of my tomato plants in the garden. Several of the plants had two and some even had three in each section. I carefully separated the roots and planted each one.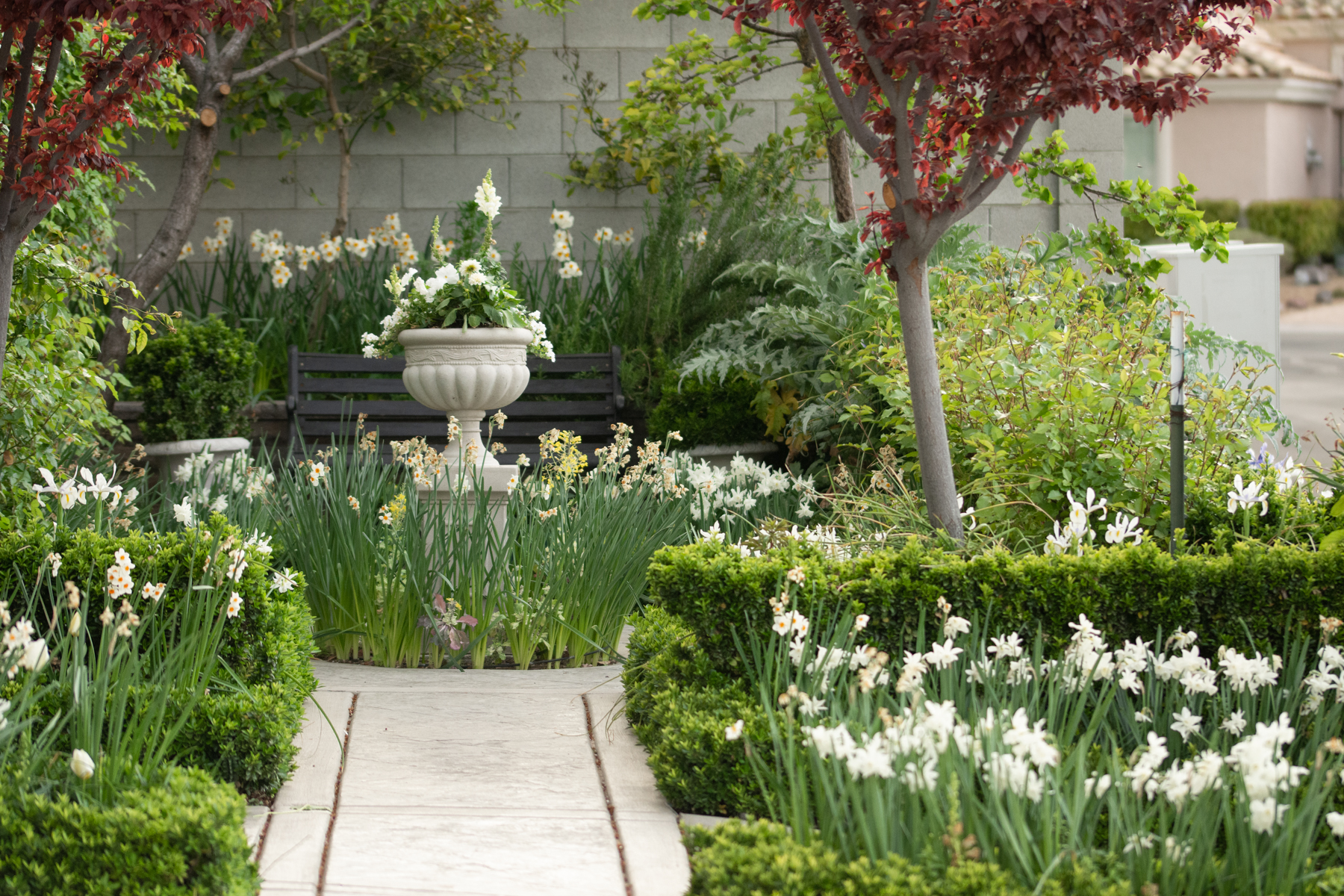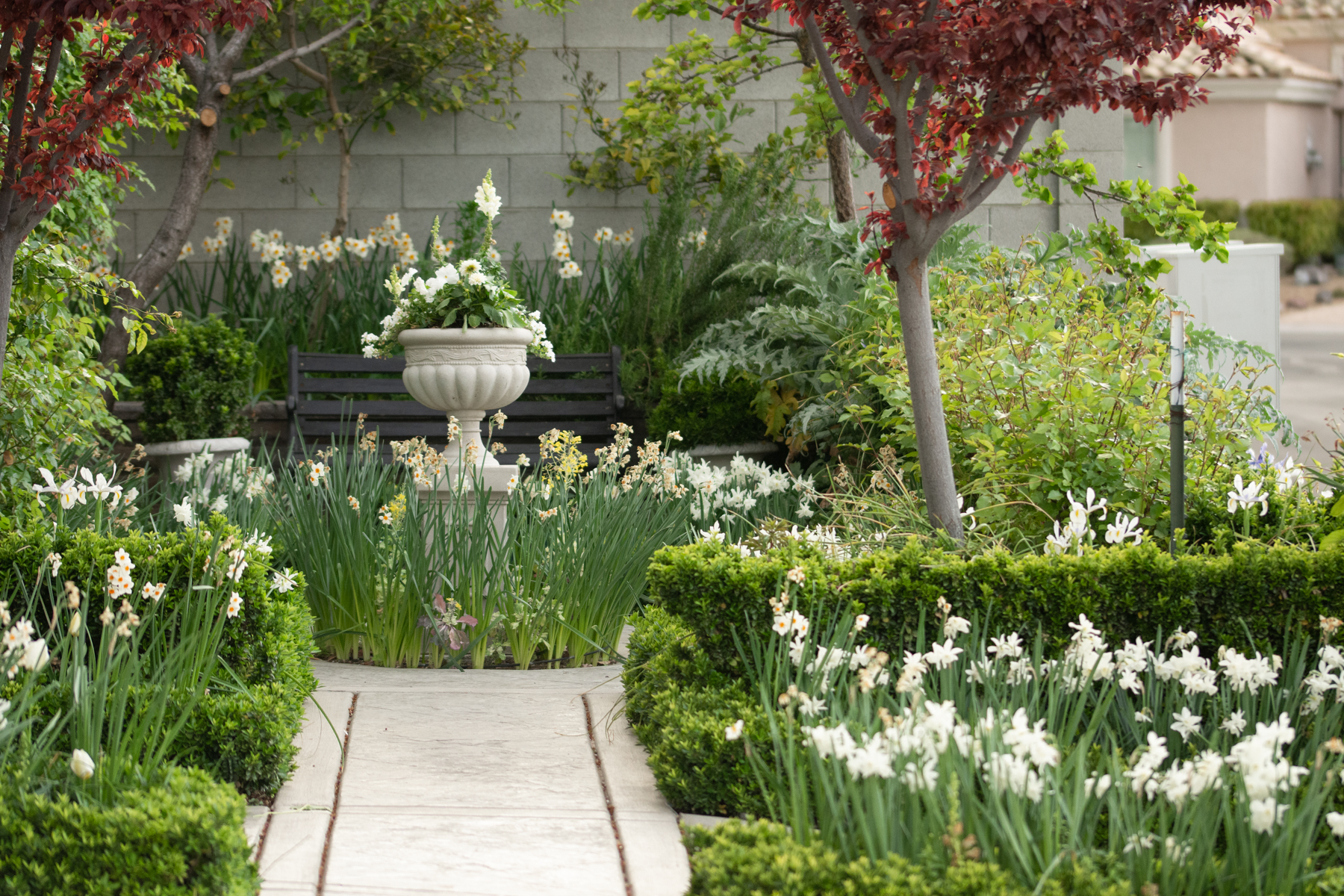 I planted seeds in the garden for lettuce (in a shady spot), arugula, Swiss chard, red noodle beans, yard-long beans, Armenian cucumbers, zucchini, green onions, carrots, poppies, alpine (vesca) strawberries, radishes, chives, and basil. All of the seeds I planted were from past years and some were ones I had collected from my own garden (some last year but some several years earlier). I don't know how many will come up (and survive to not be eaten the day they sprout by pill bugs!) but if not, I will plant again with more seeds that I have.
I used up the last of the celery in my fridge and planted the bottom stalks in the garden after keeping them in water for a few days. All had started to grow new leaves. In the past, I've had about 50% success with getting these to grow in the garden. I planted these in the garden.
I worked in the garden checking and repairing drip irrigation lines.
My careful water usage has paid off. Because of the rain and extra cooler than usual month, I watered less. My bill was half what I was expecting. Though we are allowed three days a week of watering, it was cool enough that it was not needed. I will continue to keep the grass watering down as many weeks as the temperatures permit. Some cooler weather and rain is predicted for this week, which will allow me to use less water.
The LED light bulbs that my husband ordered came. He and my son put them all up the day they came.
The children set up a tent and slept outside on a warm, non-windy day.
They drew with sidewalk chalk on our back patio, jumped on the trampoline, played on our swings and merry-go-round, played board games with dad, read books, played the piano, sang songs, danced, watched movies, read Harry Potter fan fiction, watched YouTube science videos, played Lego, filled up holes in the garden as fast as I could dig them, helped me plant bean seeds, played in the sprinklers, and rode their bikes, scooters, and rollerblades on the patio in the backyard. This is how we normally have fun at home, and we are normally at home the majority of the time.
I cut flowers from the garden to enjoy inside. I also cut some tree branches that needed to be trimmed and placed them in a vase of water to enjoy inside.
I watched Call the Midwife on Pbs.org. I rarely watch any television shows; if I do, I mention them here! It's funny; I'm used to being home most of the time, and while everyone is talking lately about being home more now and having all sorts of time to watch television shows, I have to make time to watch shows and rarely have time to watch them. I have too much else to do! It was interesting, seeing the Diptheria outbreak and the families being told to quarantine in this episode.
I cooked a turkey Sunday, cooking a chicken in the oven at the same time. The chicken was made into two meals; the first with rice and peas, and the second one being chicken rice soup (using up two leftovers plus the broth from roasting the chicken). I used the turkey in enchiladas, museum pasta salad (that included canned mandarin oranges and snow peas and green onions from the garden), in sandwiches, and in tacos. For the tacos, we mixed the turkey with black beans. We used canned tomatoes and I cut lettuce and chard from the garden to go inside of them.
We made whole wheat waffles, lemonade, French bread, brownies, oatmeal often, popcorn for snacks most days, fruit salad from frozen peaches and blackberries from our garden, and chocolate cupcakes that don't require any eggs.
I harvested Meyer lemons, snow peas, lettuce, beet greens, beets, and green onions from the garden.
We were blessed from a couple of people who dropped off a few things from the store for me as they were going to the store. I was blessed with eggs, some flour, and some spreadable margarine. It was nice to have them left at my doorstep.
I have a decent pantry, and while some things are growing slowly or not at all in the garden, others are growing well and will provide plenty of fresh fruits and vegetables to us over the coming months. I am very glad that I planted fruits and vegetables that ripen throughout the year so that we always have something fresh from the garden.
I was considering a trip to the store (in a mask and gloves) after the first few days of the month had passed, allowing those who receive WIC and SNAP benefits to go shopping. If you did not see, there was a request on the news circulating to allow those who are most in need of food to go to the store at the beginning of the month and asking others to wait to go shopping until after that time.
Then, a new request came yesterday, asking people to not go grocery shopping for the next two weeks if at all possible. I have thought about what we want and need, and have concluded that I will wait longer to go shopping. I haven't been to the grocery store since March 12th. I had hoped to buy some hams (which are now limited to 1 per person), eggs, milk, lettuce, tomatoes, strawberries, carrots, potatoes, Greek yogurt, sour cream, and some Easter candy. I had already planned to make our own chocolate rabbits this year, but I would have bought some things to go inside plastic eggs for the egg hunt. I have some hard candy on hand that I will put in Easter eggs instead. We will skip dying eggs this year in order to make the eggs we have last longer.
Considering the current situation, the fact that we might not receive a stimulus check for months (the current news says it could take up to 20 weeks for a check; we do not have direct deposit on file with the IRS), I think we will do our best to do without going to the store for as long as possible. I will still need eggs, so I'll have to figure something out there–my neighbor who works at a grocery store said that her store does not have eggs–paying for them from the cash I set aside for going to garage sales this month, but otherwise, I will wait to purchase any food. I'm sure it will be a long while before we can work again, and just like in the last recession (where we started living on our food storage in January 2007, a year before the recession was declared), Nevada is predicted to be the hardest hit again. Last time, the official unemployment number here was 25%, and 1 in 7 homes was in foreclosure. Self-employed and underemployed people were not counted in those numbers. I am preparing for the long haul by making cuts now (like not shopping for food) so that we can weather the storm as long as possible and pay our bills with what we have.
I know others of you are facing similar choices.
Having dealt with this many times before over the last 13 years, I will tell you not to worry too much. Make meals with what you have on hand the best you can. Go to the mobile food banks if you need to; here, they are allowing people to drive through with their cars and they will put a bag of food in your trunk. This may be the case where you are. If you have a space to garden, plant all that you can. Ask around for seeds if you need them; someone may have some older seeds to share with you that just might sprout. Know that though you may be alone in your homes, you are not alone. Look online for the help that is available to you for food, paying your bills, etc. As you are all around the world, your situations and the help available to each of you will be different.
What did you do to save money this past week? Share in the comments!
Do you want to support my site?
 As an Amazon affiliate, I earn from qualifying purchases made through my links. This means that I earn a small percentage from ANY items you place in your cart and purchase within 24 hours after going to Amazon from one of my links (i.e., it doesn't have to be an item I have linked here). 
If you're going to be making a purchase from Amazon this week, I thank you for using my links to support this site!