I trimmed the hedges in the white garden, which have started to fill out again in all the warm weather we've had here. I put the longest pieces in a bucket to bring in, and liked them there so much that I decided to leave them as their own arrangement in the kitchen.
I cut green onions, Swiss chard, broccoli, and oregano from the garden. I picked lettuce from the garden.
I planted seeds in the garden for green onions and lettuce.
I thinned spinach seedlings and lettuce seedlings and transplanted all of the thinned seedlings to other spots in the garden.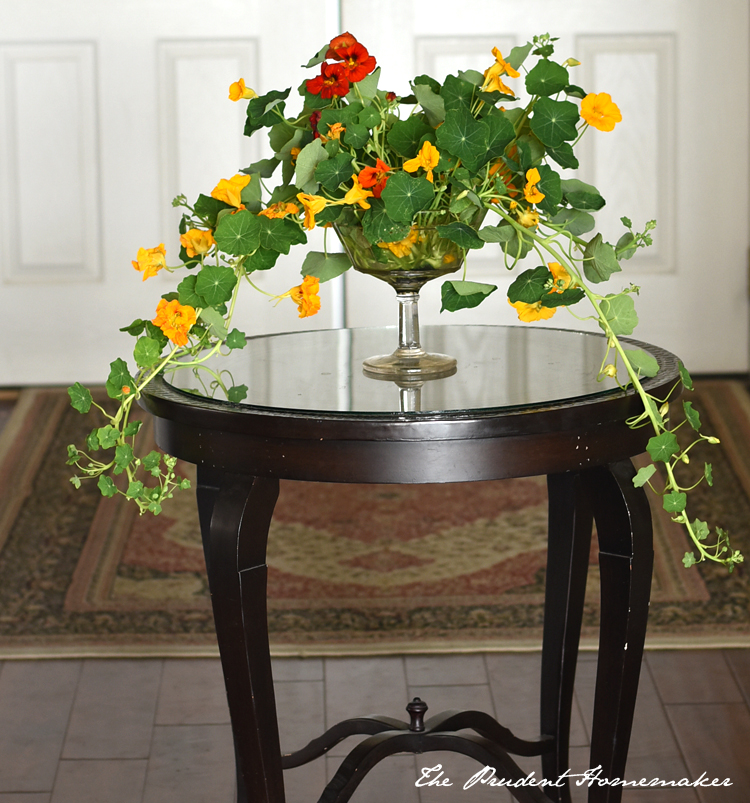 I cut nasturiums from the garden that had self-seeded into the side of the wall and brought them inside to enjoy in an arangement.
Winter printed some free sheet music from a new site to us, called Musescore.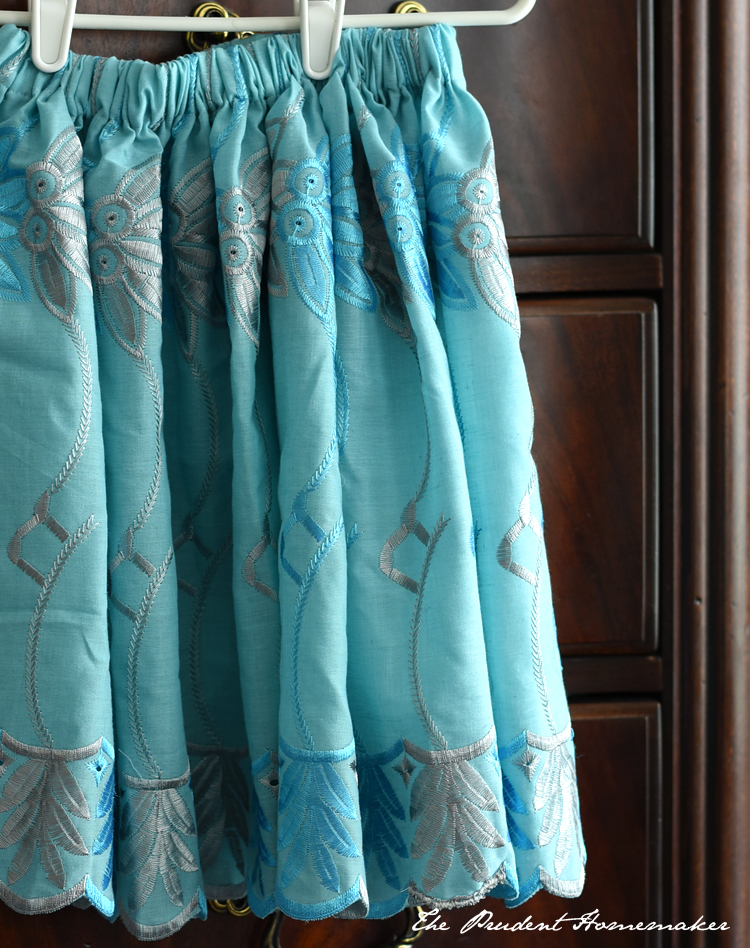 I sewed a skirt for Wren for her birthday, using a scrap of hand-me-down fabric, and some elastic bought in bulk on sale from Wawak.
We did three haircuts at home this week: my husband's, mine, and one daughter.
I used my carpet cleaner to clean the carpet in one of the girls' rooms.
My husband and I had a free date using a buy one, get one free meal coupon and a gift card that we've had for years.
What did you do to save money last week?