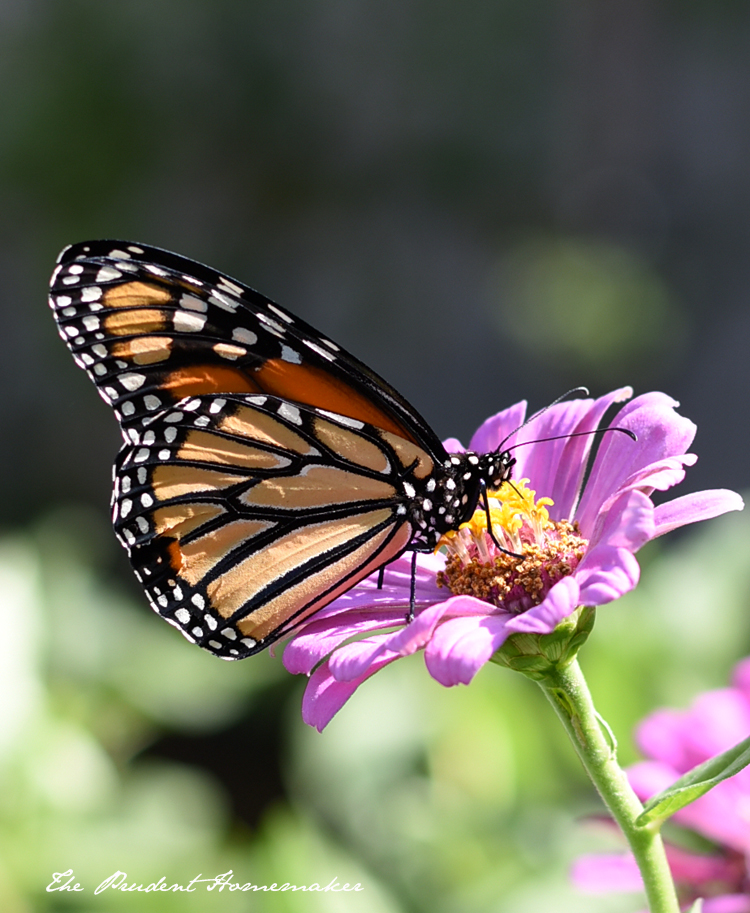 I cut flowers and branches from the garden for several arrangements in the house.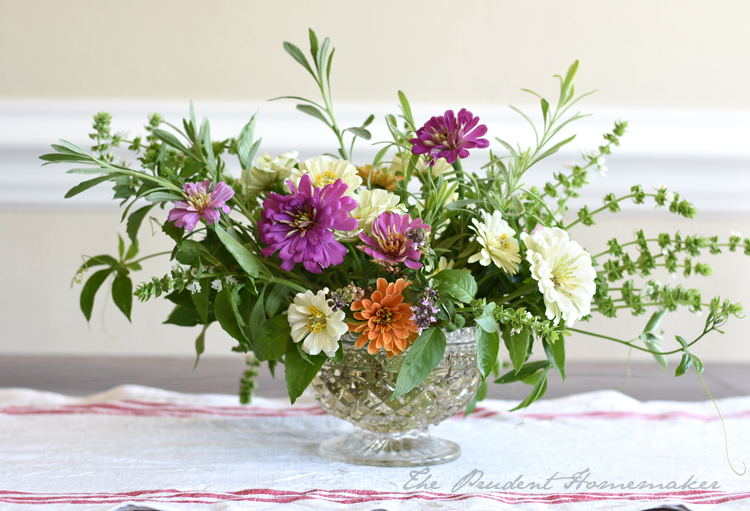 Zinnia, lavender, basil, passionfruit leaves on the new table runner I made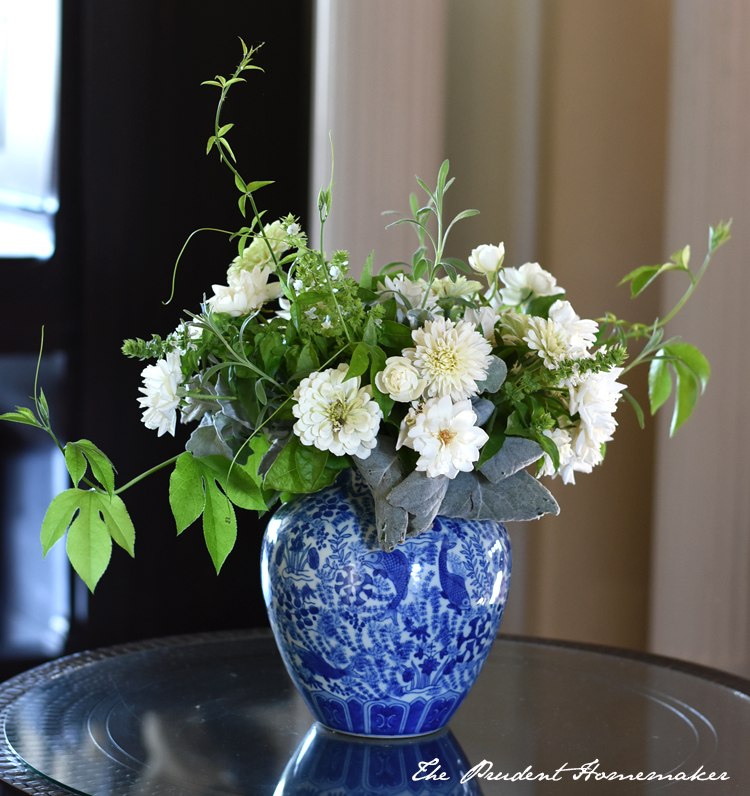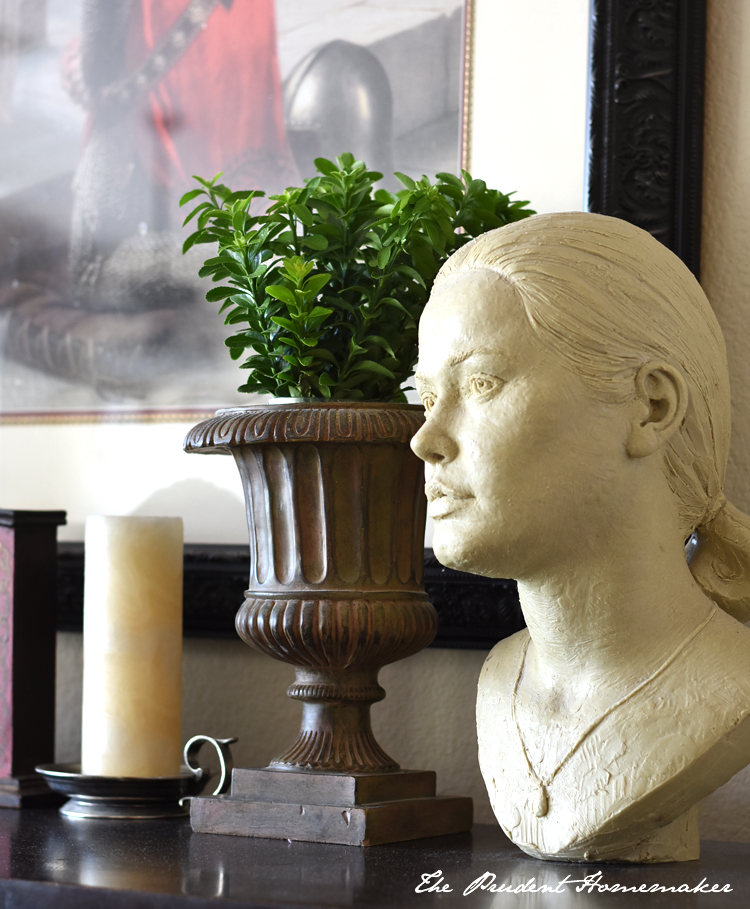 My husband picked up 4 wood pallets from the curb that someone was throwing out.
I smoothed and saved the brown paper that came in a box with something I ordered. My family is loving using brown paper more than wrapping paper for gifts. With a little ironing on low heat, this paper will work for several packages.
My husband gave himself a haircut. Our trimmers have been well worth the price! He's only paid for 3 haircuts in the last 15 years, and those were before we bought hair trimmers.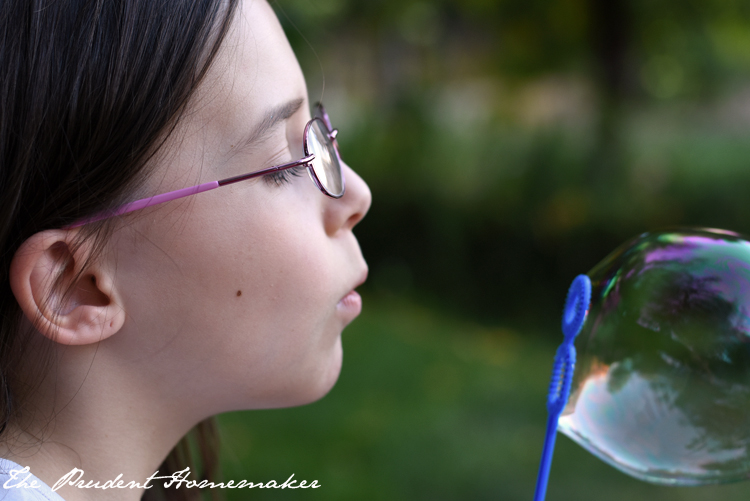 I listened to music on Pandora while I worked in the kitchen.
Four lemons on one of my lemon trees split and ripened early. (Normally I harvest them in December.) The split spots were quickly infested with bugs. I cut out those spots and the rest of each lemon was ripe and just fine. I grated the zests and dried them, and then I squeezed the juice and made lemonade with the lemons. This particular tree is loaded quite heavily this year, so I expect that more will do the same thing before December. Right now they are ripening at the size of a "normal" lemon that you buy from the store, but they come December they are usually closer to the size of oranges!
I planted more bean seeds in the garden. I planted both red noodle beans seeds (purchased) and asparagus yard-long beans (collected from my garden in years past and found earlier this year tucked in a drawer in my laundry room). The asparagus yard-long beans are just a long green bean. I know they are viable, as I planted some earlier this year and they are growing, and they are what I harvested this week. It was warm enough (103º/39º ) that a few seedlings came up before the end of the week.
I also cut a handful of beans from the garden, and I picked a few that I had missed that had already gone to seed. I collected the seeds from those ones.
I cut garlic chives from the garden.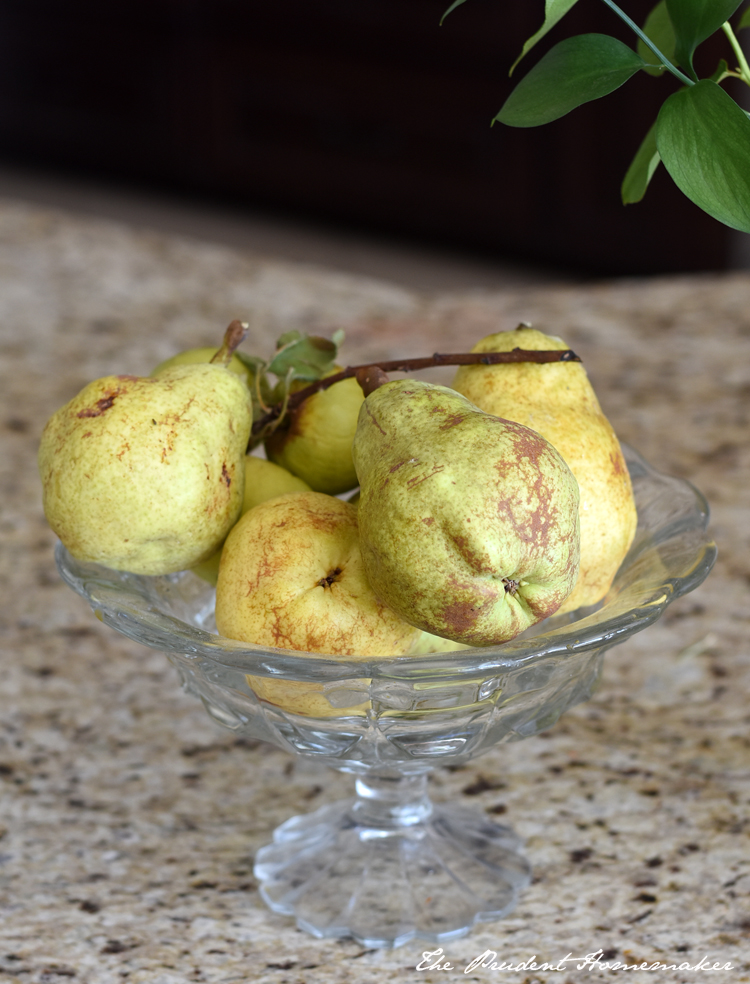 I picked pears from the garden.
About a month ago, a neighbor shared some salmon with us that her husband had caught on a fishing trip to Alaska. I pulled a piece out of the freezer to cook this week. I saved the skin, and cut it into small pieces to use to fertilize my garden.
My husband took the boys camping in the mountains This will help both of them to fulfill some of their scouting requirements. They had a wild horse come right by them! They also saw a doe and her fawn not much further away.
My husband and I had a date out. We used a buy one get one free coupon for our meal, and paid for it with a gift card that we've had for years. There is enought left on the gift card that if we had another buy one get one free coupon we could go out again, or else use it for a dessert date.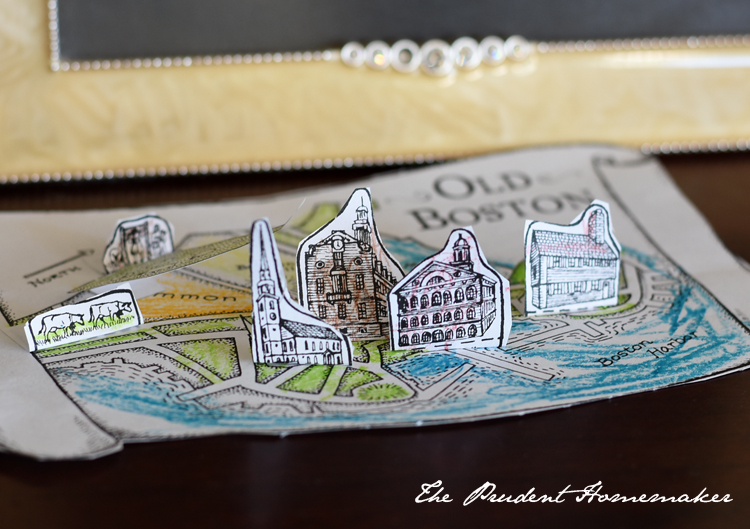 I read several new stories and articles from the new Pottermore out loud to my family.
I used Duolingo to study French for free.
I spoke with friends in France via a Facebook video call. We spoke for two hours for free.
What did you do to save money last week?