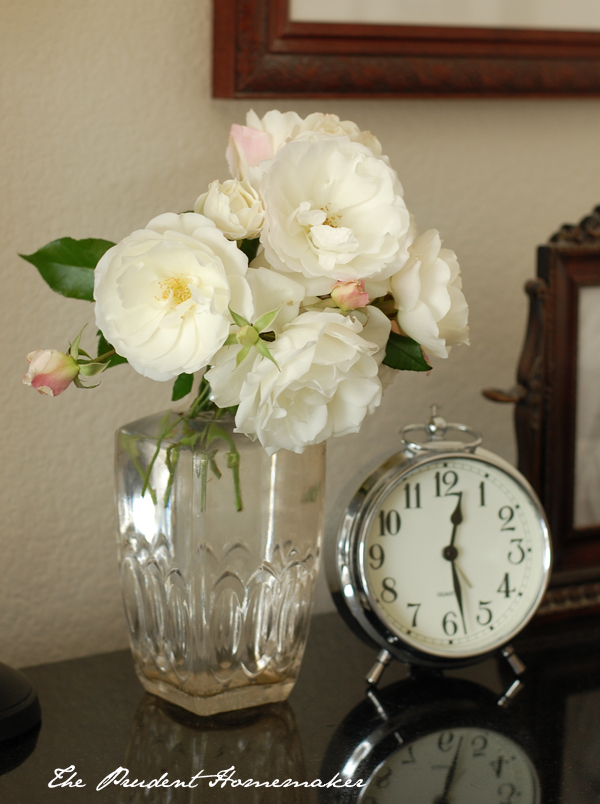 I cut roses from the garden for my nightstand.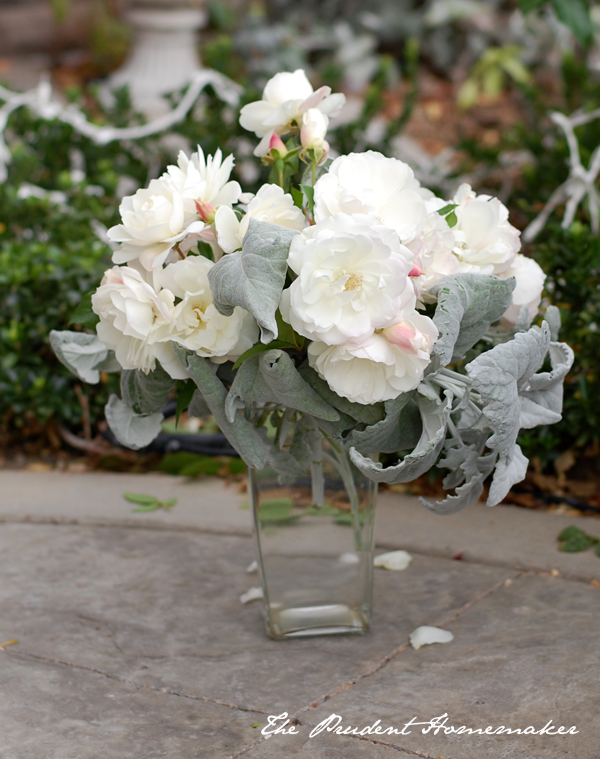 I also cut roses for the entry table.
We had some rain this week, so I left the drip irrigation turned off. I have not watered the garden all month. I've never had a December like that before, so I am delighted that the rain (and the cooler temperatures) that we have had has kept it so that we have not had to water the garden.
I planted seeds in the garden. The lettuce seeds I planted were ones I had collected from my own lettuce earlier this year.
I cloched seedlings that were coming up with jars that I had. That will help us to have lettuce sooner with no extra cost to me.
I cut some lettuce from the garden. The plants will regrow new leaves, so I will get several harvests from them.
I also cut Swiss chard, chives, thyme, parsley, oregano, and green onions from the garden.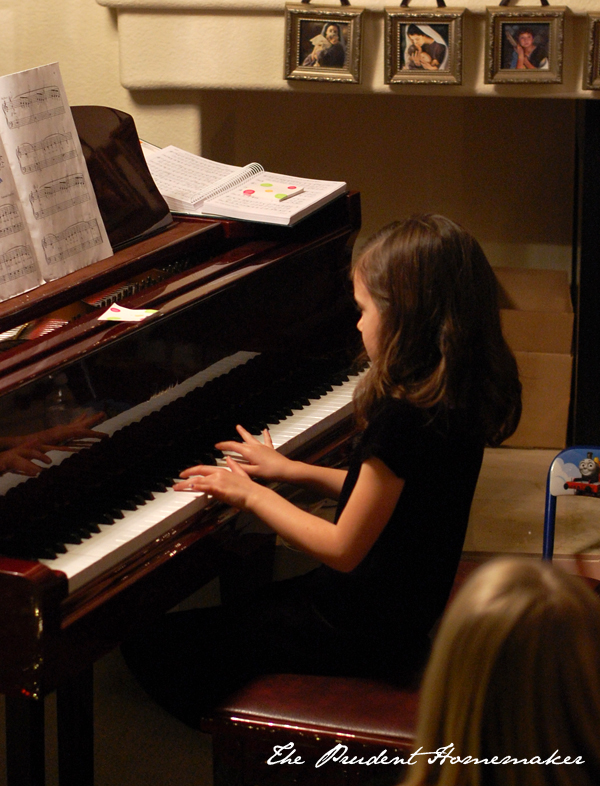 We attended our daughters' recital this week. Three of my daughters performed; it was Wren's first recital. All parents were asked to bring a treat to share afterwards. We popped a big bowl of popcorn. This is our family's standard treat to bring to events; it is quick to make, super inexpensive, and always gets eaten.
I sewed the button back on Wren's coat and mended a bra.
I sold 4 items via Facebook garge sale pages.
I returned two items to stores. One was a jean jacket that I had bought for Winter at Sam's Club in August for $12.81 (I had been holding it until her birthday later this month). Since my new sister-in-law bought her one at the thrift store on Black Friday, I returned this one.
My husband and I went out for a lunch date. We used a gift card that he received a couple of years ago in exchange for helping someone. I also had a coupon for the restaurant. We had to pay .38 for our meal plus a tip.
I used the $15 gift card I had received from Target from earlier this month, along with several dollars of printable coupons, plus Target cartwheel, to buy 2 boxes of Borax, a bottle of stain remover, and 2 large bags M & M's.
I bought 4 more packages of cream cheese for .29 each using four $1 off internet printable coupons (these reset and the store has the same sale as I did last week continuing this week). I will take the survey from the store receipt for 50 more fuel points, which will mean 10 cents off a gallon for a purchase next month.
My sister-in-law shared some of the lemons from one of her trees with me.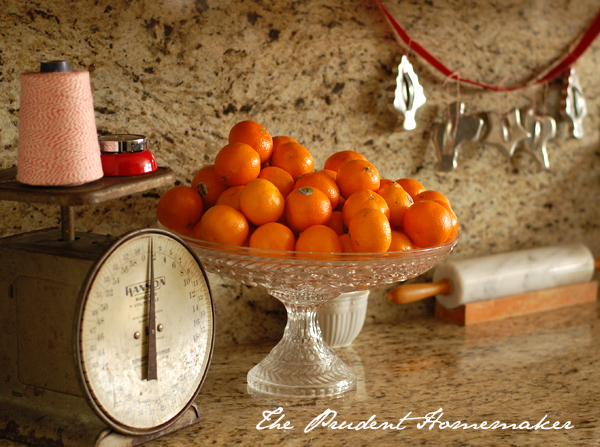 My mom gifted us 10 pounds of clementines (that is all 10 pounds in the photo, so they went fast!)
I decided not to buy apples this month. (We also still have some in the fridge from last month). Instead, I went back to the LDS Cannery and bought 50 more pounds of white beans for $30 while they are still available at that price.
I canned cranberry juice with cranberries purchased last month for $1 pound. When I was done with making the juice, I took the leftover berries and cooked them in sugar syrup. I then put them in my dehydrator.
What did you do to save money last week?