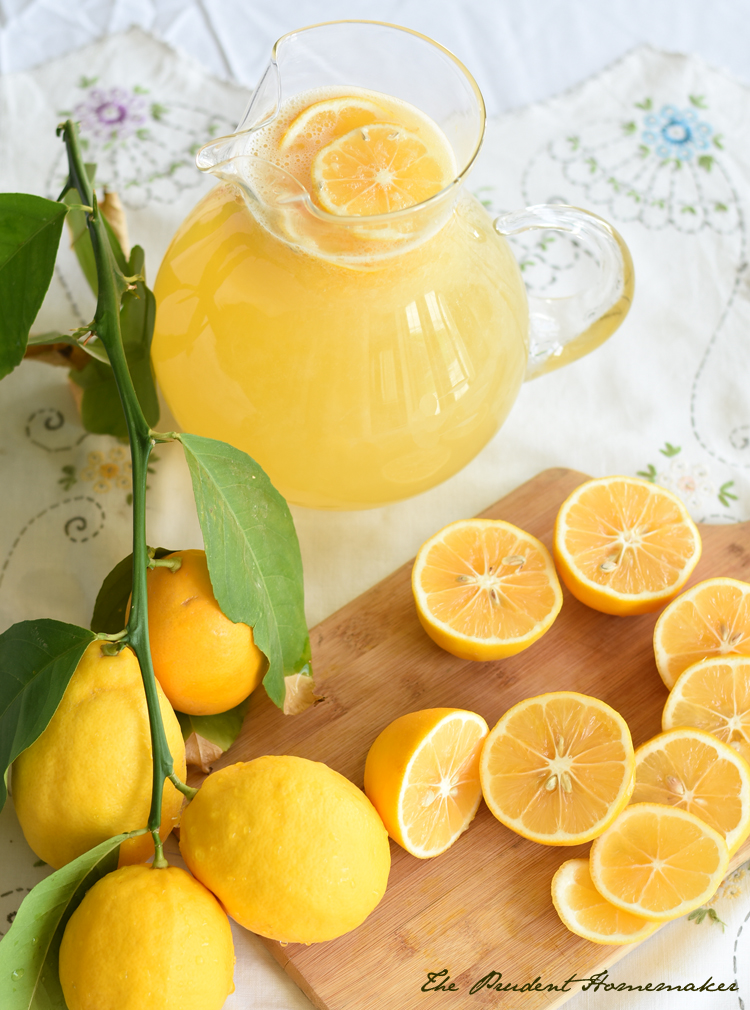 This post contains affiliate links.
This year, our grocery budget is $200 a month (down from an average of $300 a month last year).
Our income in 2017 was half what it was in 2016. We also increased our expenses significantly in 2017, as we added life insurance, we had some hospital bills, and we started paying for online college classes for our eldest.
With a variable income, we never know what our income will be each month or for the year. Because we have increased our expenses, we need to cut from other areas of the budget. We don't have a large discretionary income, so cutting the grocery budget and the clothing/garden/miscellaneous budget are the two places we can cut.
Here's how I intend to make $200 a month work for our family of 10 this year:
I intend to grow even more in the garden and do a better job with our fruit harvest. I wasn't always fast enough on everything last year and the birds got to most of my grapes and a large number of figs. I intend to use paper bags on my grapes earlier in the season to keep the birds away. I also will be spraying the grapes a couple of times early in the spring (i.e. January and February) with neem oil, before they leaf out, to keep the powdery mildew away that has posed a problem (and destroyed part of the fruit) the last two years.
I am planning to grow even more Swiss chard, green onions, lettuce, and beets. My children went from not liking canned pickled beets much to suddenly welcoming them at the table. I'll plant lettuce seeds (which I've collected from my own open-pollinated lettuces) every two weeks for a continuous supply of lettuce from March through late April/early May (at which point it get too hot here, as it is well over 100ºF).
I will plant my warm-season seeds shortly after our last frost date (which is February 15th). Sometimes I get these in later than I hope and it is too hot by the time they are large enough to flower for them to put forth any flowers. If our warm weather keeps up and no frost is predicted, I may plant earlier and cover the ground with glass jars to warm the soil (I already took a chance with some cucumber seeds last week this way, so I'll see if they come up).
Last year, I rearranged the garden beds and added some concrete mesh we already had (I unrolled 5-foot tall cages to make them flat) and my eldest son and I put them in the garden so that I can grow more vertically in the same space. This will be an advantage this year. I already have snow peas coming up under most of these trellises. I'll plant Armenian cucumber seeds under the others come February 15th.
I also changed up a bed along one whole side of the garden, which gave me more space to grow lettuce, tomatoes, basil, and squash last year. I will use the same space for lettuce, poppies, squash, and herbs this year (the tomatoes will be grown in another space).
My garden budget is separate from my grocery budget. It includes things like replacement valves, drip lines, sprinkler heads, grass seed, manure, organic fertilizers: bone meal, Epsom salts, soil sulfur (to lower the ph, as our soil and water here have a ph of 8.2), and blood meal, vegetable seeds, flower seeds, fruit trees, vines, bushes, other plants, etc.
I already have flower seeds and vegetable seeds to plant this year, both from collecting seeds in my own garden and seeds I've purchased in the past. I don't need to buy any this year (though I may add a few new varieties of both to try). This is a blessing as I am decreasing the garden budget this year. I have also planned for a lowered budget, as I have been buying open-pollinated and heirloom seeds, and collecting them to plant in my own garden.
We'll continue to eat from the freezers and pantry, and I'll stock up on items as they get low.
We'll continue to practice the principles from when I had an even lower budget of $100 a month. You can read those tips in my Eat for $0.40 a Day series.
Here's how I'll spend my $200 this month:
Winco:
Canned tomatoes. I am completely out of canned tomatoes. I used to buy 28-ounce cans of these, until Sam's Club started carrying 102-ounce cans of these for an even better deal. Sam's Club no longer carries them in this size (and Costco doesn't either), so I will be comparing prices of the store brand of canned tomatoes (I'll start with buying some at Winco). I use these in lots of recipes (especially soups), and I cannot grow enough tomatoes to can them (I have tried!) Update: After a year of not having these, it looks like my Sam's Club might be bringing them back, but as a store brand instead. A reader's suggestion to look at another Sam's Club in town had me looking online. They didn't have these in the store when I was there last month, but it says online that they have them now, so I will check!
Canned pineapple. These go on sale for $0.99 a can from November to January at Winco. I will stock up on these to use in fruit salads and on homemade pizza (and in the occasional carrot cake).
Canned olives. These also go on sale at Winco from November to December for $0.99 a can. We use these in pasta salad and on pizza. I will stock up on these for the year.
Potatoes. Winco carries russets around $0.25 a pound all year. We eat even more in the winter. and can easily go through 50 pounds a week in winter. You can see how we like to eat potatoes here.
Broccoli. Broccoli is in season in January and February. My whole family loves broccoli. I will look for a price of $0.99 a pound or less (I'm hoping for $0.77 a pound) and I will blanch and freeze broccoli to use for months. I will also watch the store ads to see if I find a lower price elsewhere. However, Winco sells just the crowns, which means I don't end up with a lot of stems for the same price (or less) as I find elsewhere.
Onions
Spreadable margarine
Eggs
Milk
Vegetable Oil
Target:
Vitamins. There are always sales on vitamins in January, and Target usually has additional Cartwheel offers on top of sales prices to get them even lower. I will look for both multivitamins and individual supplements of the store brand that we use.
Walmart:
Dish soap
Sam's Club:
Mayonnaise
Toilet Paper
Sharp Cheddar Cheese
Mozzarella Cheese
Flour tortillas
Canned tomatoes in the 102-ounce (#10) can
In the garden this month, I'm harvesting Swiss chard and Meyer lemons. We're also eating fresh tomatoes from the garden that we picked green and have ripening in baskets as well as butternut squash and pumpkin from the garden.
Some of the meals we'll have this month: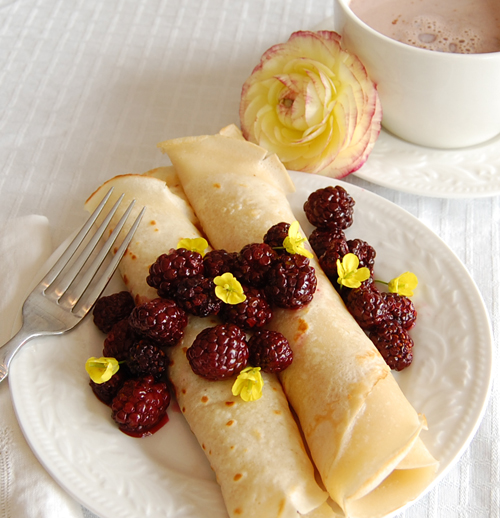 Oatmeal with brown sugar and almonds
Eggs and toast with canned fruit salads (including home-canned fruit and frozen blackberries and pomegranates from our garden)
Homemade yogurt with jam and granola
Cheese grits with eggs
Fried diced potatoes with onion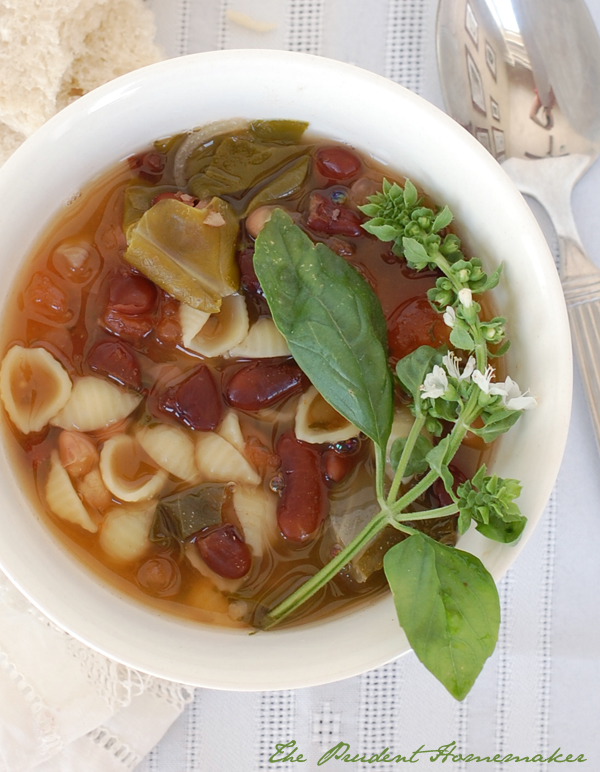 Black beans and tomato rice
Minestrone Soup with French Bread
Swiss Chard Soup with Rosemary Olive Oil Bread
Vegetable Noodle Soup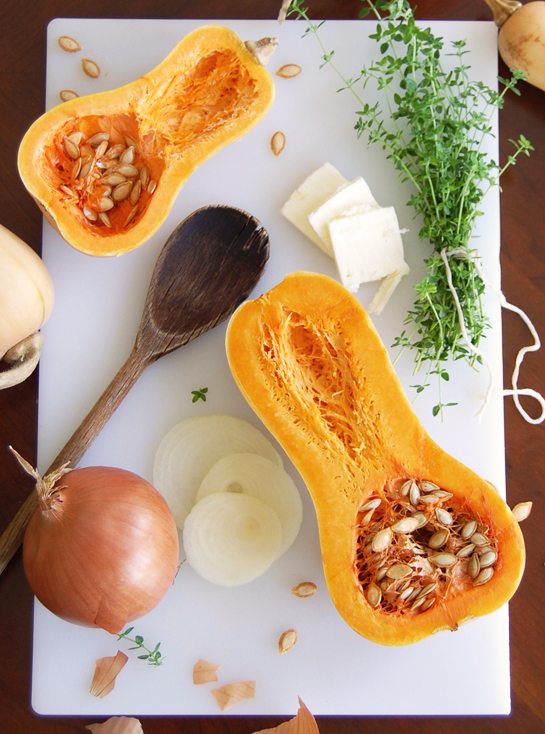 Spaghetti with green beans on the side
Enchiladas with Swiss chard
Butternut Squash Soup, Herb Roasted Chicken, Swiss Chard, and Roasted Rosemary Potatoes
Baked Potato Bar
Pumpkin pasta
For more frugal winter menu ideas, check out my winter menu here.
Note: If you're new to my site, you should know that my grocery budget includes food, toiletries, and cleaning supplies for my family.