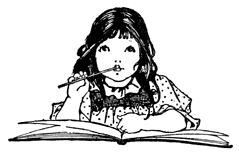 Garden:
I want to cut some herbs before frost comes to kill them back to their roots. We're having a warm week, so I will plant some more seeds that can make it through the cool temperatures of our mild winters.
1. Cut oregano and hang to dry.
2. Cut and dry tarragon
3. Plant more lettuce in the garden
4. Run drip lines and transplant Swiss chard, plus plant more (I still haven't done this, so it's back on the list).
5. Plant other seeds in the garden
Sewing:
I am dreadfully behind on the gifts I had hoped to finish last month. I'll post gifts as I finish them.
1. Continue making gifts for the children.
Christmas Preparation:
1. Wrap several gifts
2. Make Christmas candy for stockings
Canning:
1. Can cranberry juice
Miscellaneous:
1. Pay utility bills