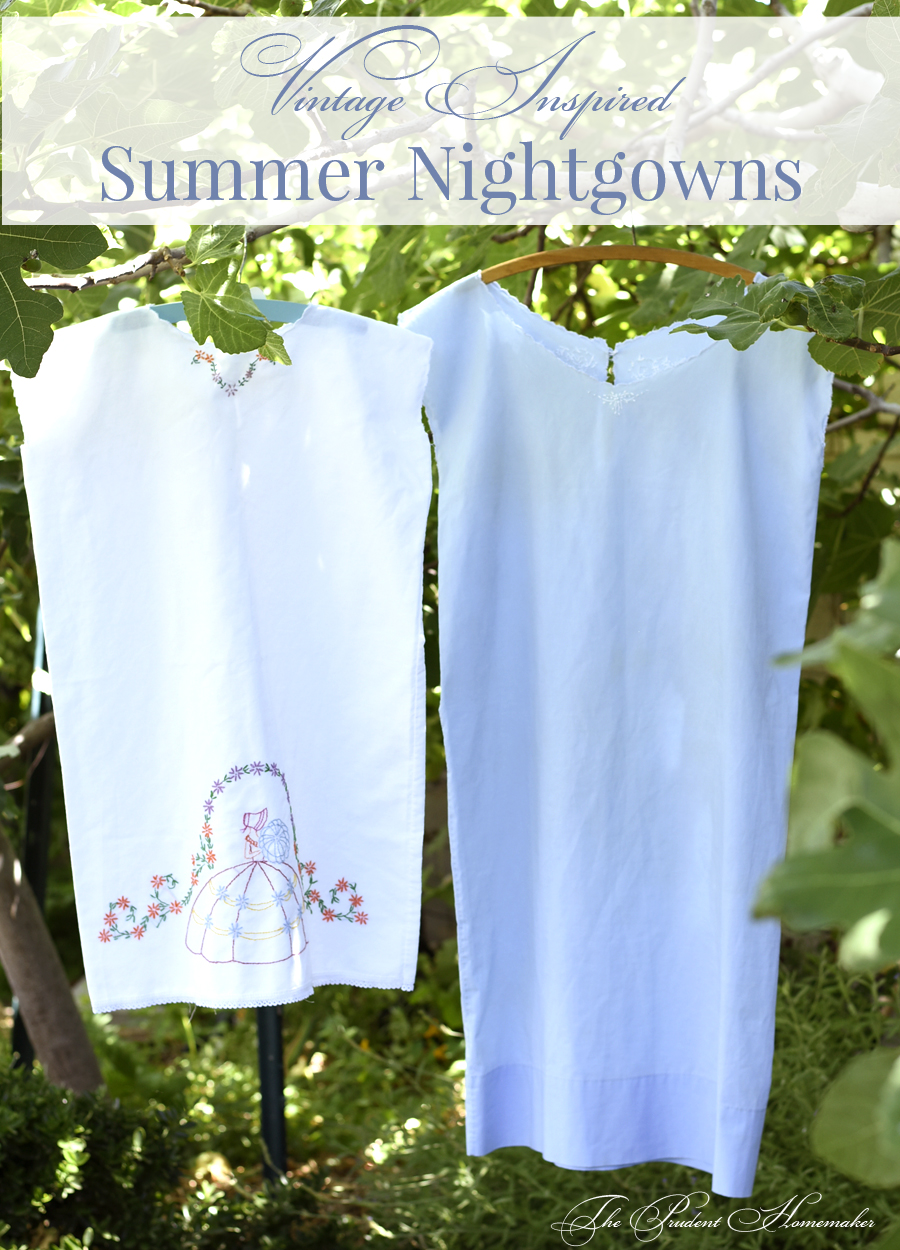 I love a loose-fitting cotton nightgown for summer.
Winter wanted a summer nightgown, and so she set forth to make one using a pillow case we had. It was a hand-me-down from my mother (the sheets had worn out) and was rather long, being a king-sized pillow case.
It wasn't a vintage-embroidered pillowcase, but she was able to give it an even older look by doing her own hand-embroidery.
She laid the pillowcase flat and cut a rounded neckline in front and back.
In the back, she gave it an additional slit down to allow it to open large enough to go over her head.
She undid the side seams just enough from the top down for armholes. When worn, it looks like a raglan sleeve.
Around the raw edges that she cut at the neckline and armholes, she sewed a scalloped hem using the scalloped setting on the sewing machine. She trimmed around this with a pair of sharp scissors.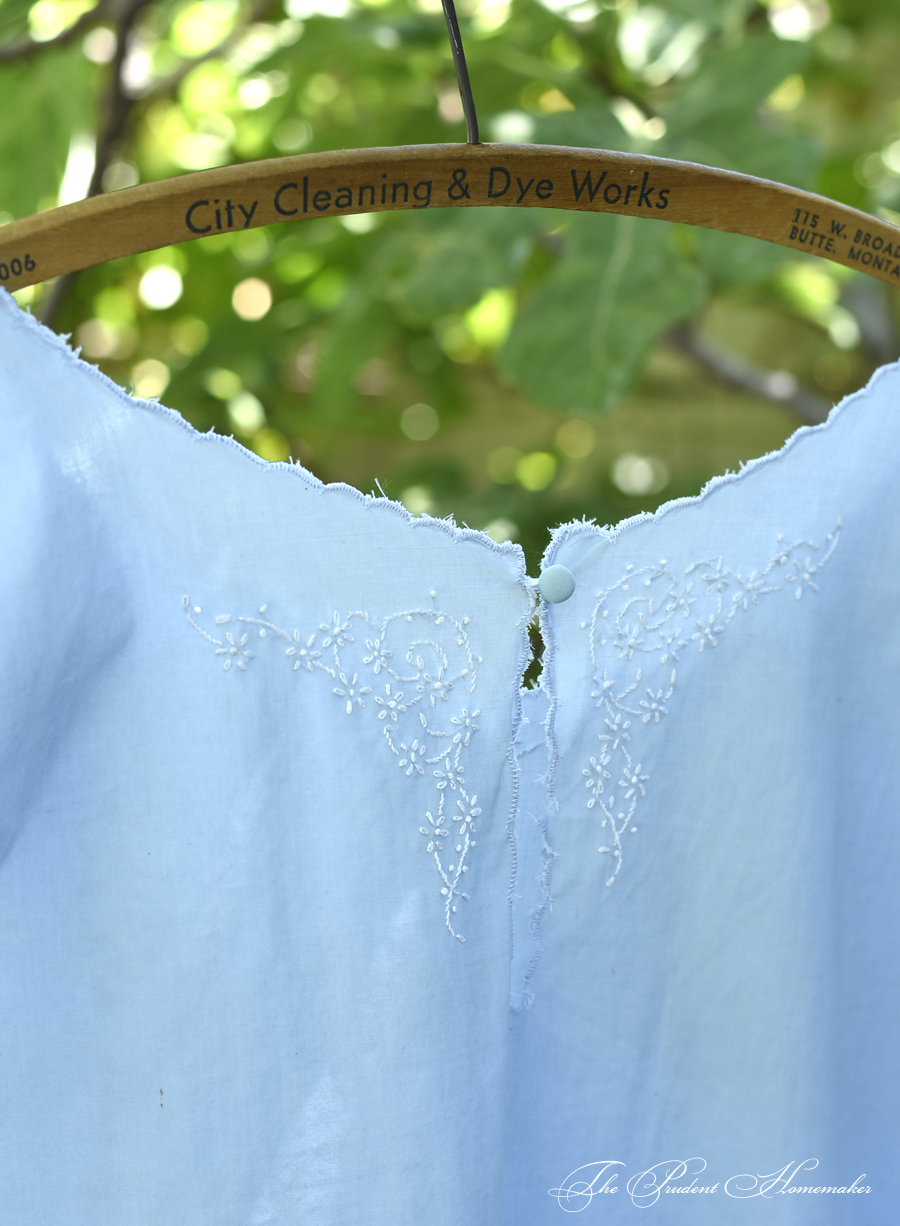 She added hand-embroidery to the front and back of the nightgown. For the back, she used an old pattern that you can get for free here.
To close the nightgown in back, she added an elastic loop on one side and a button from one of my button jars. I had a covered button that matched perfectly!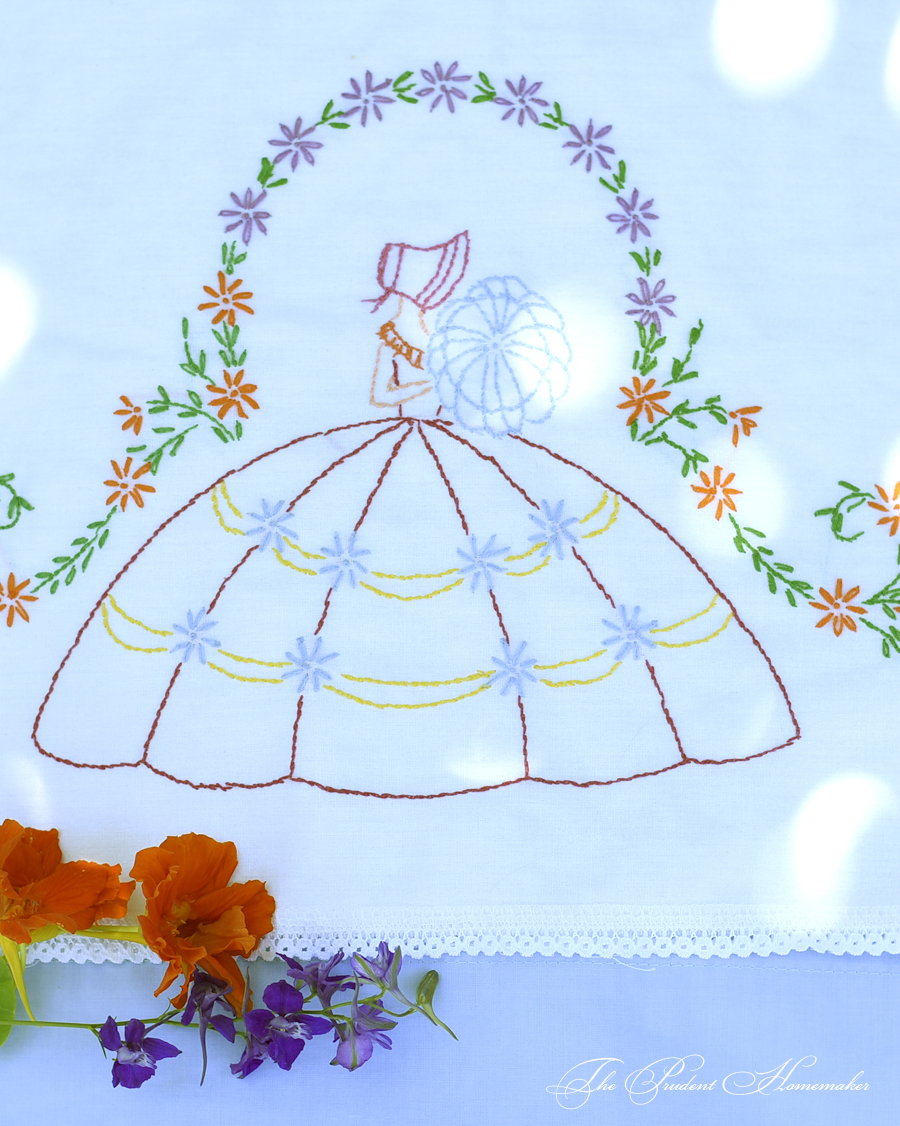 One of her younger sisters wanted a nightgown like hers, so she chose a vintage pillow case (embroidered by my grandmother) and made one for her sister. She added some hand-embroidery to the top to match the embroidery colors and design on the bottom.
Since I had everything on hand already, these cost me nothing additional out of pocket. Pillowcases often out last sheet sets and are a great source of fabric. Don't have a pillow case but have a leftover top sheet after the bottom one has worn out? Cut out a pillow case length from it and sew it into one using an existing pillowcase for size, making the top hem your bottom hem, so that you have an already finished hem.
Looking for free embroidery designs that you can use on your projects? Check out my Embroidery board on Pinterest.