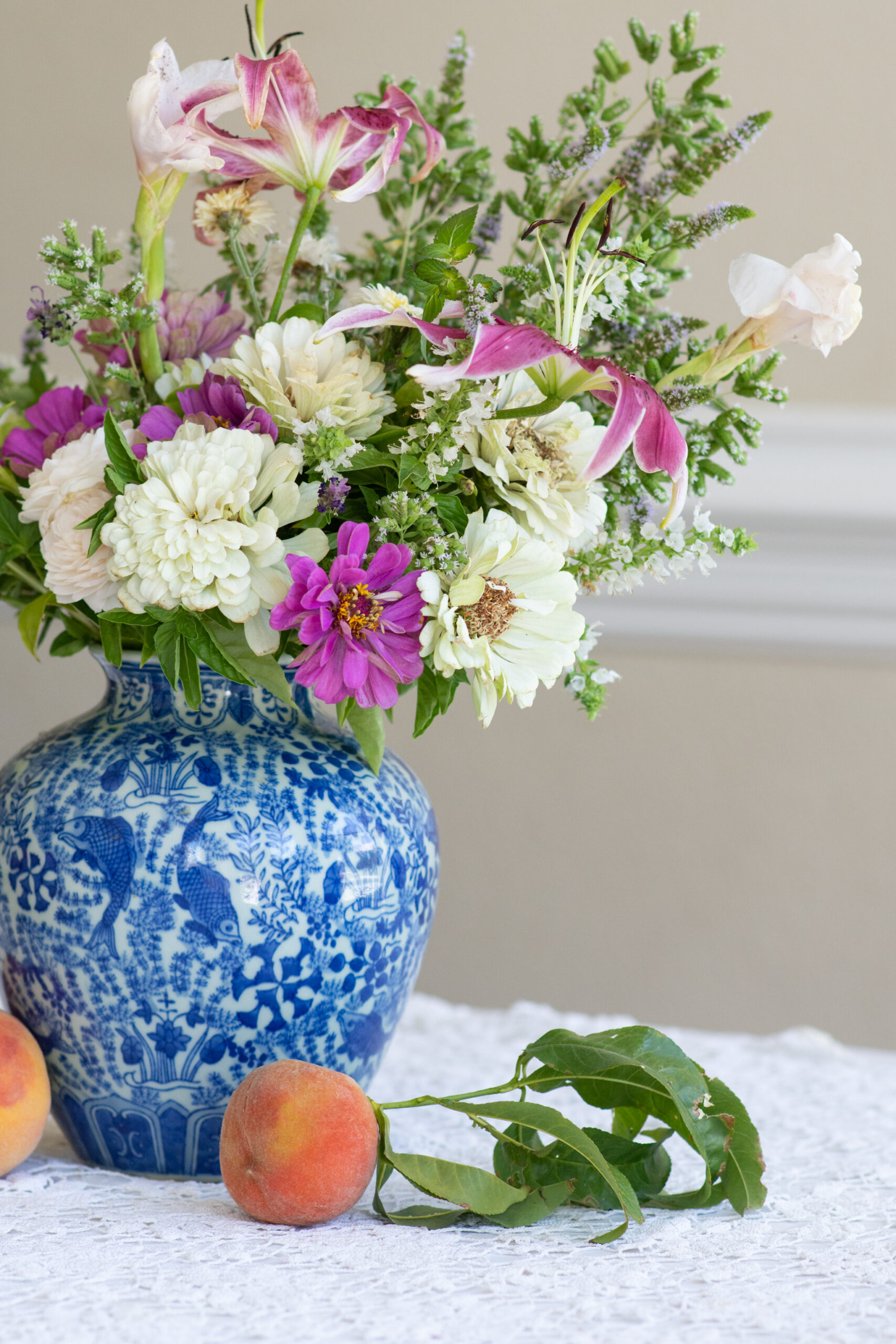 One of my favorite things about spring is having the windows open and listening to the birds sing while the house fills with fresh air. In the summer months, the birds are hidden most of the day in bushes and trees, the windows are closed as the air conditioner runs both day and night in our temperatures (I keep my a/c set at 79 degrees, but our lows were higher than that), and I miss the sound of the birds.
I was looking up a canary to show to my youngest child on YouTube, and to my delight, there was this suggested video with a three-hour recording of a nightingale singing. I kept that window open and let it play while I worked on my computer. It was very peaceful.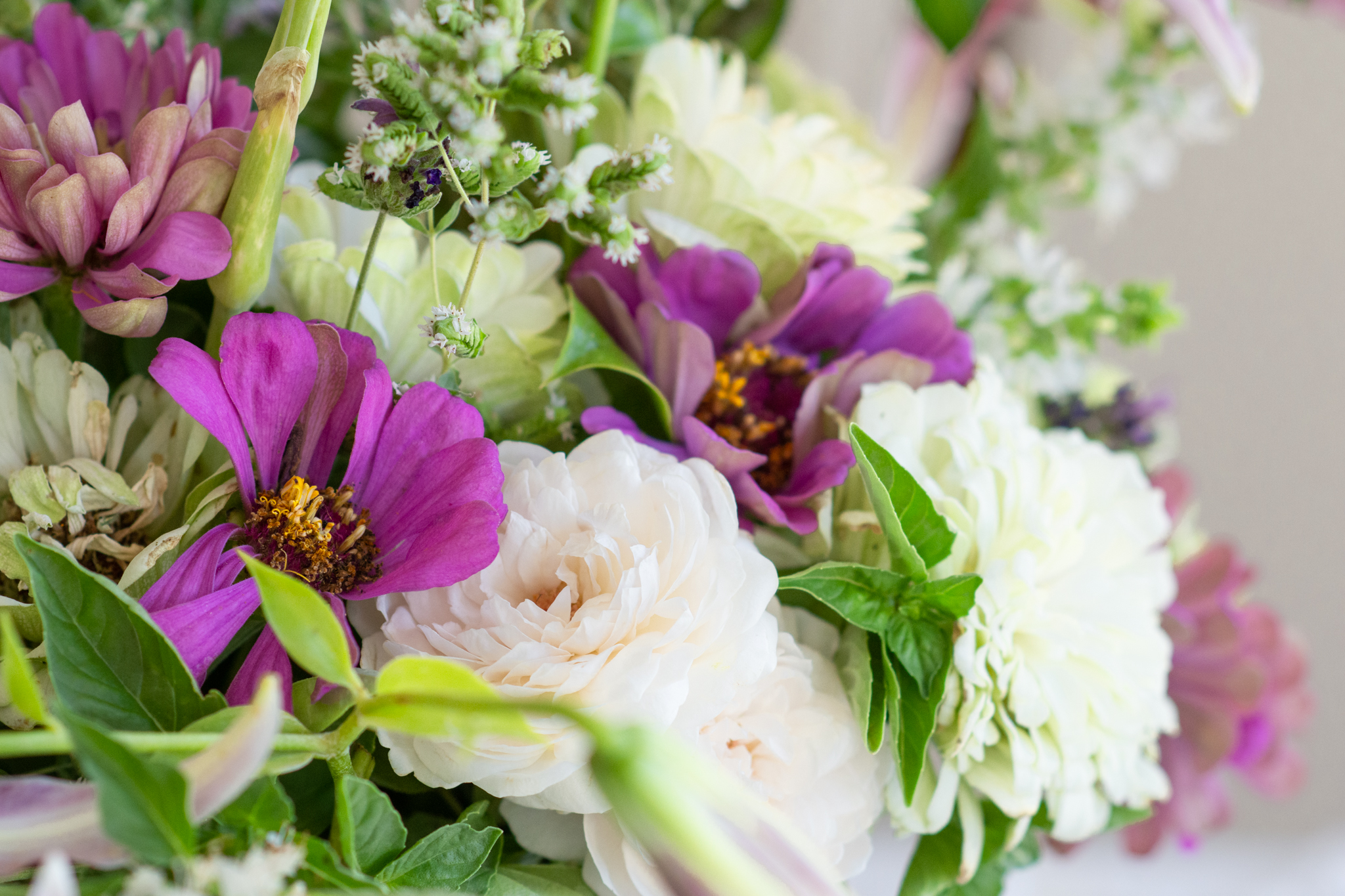 I cut zinnias from the garden to enjoy inside. Cutting the zinnias will also encourage them to produce more, so it means more flowers in the future!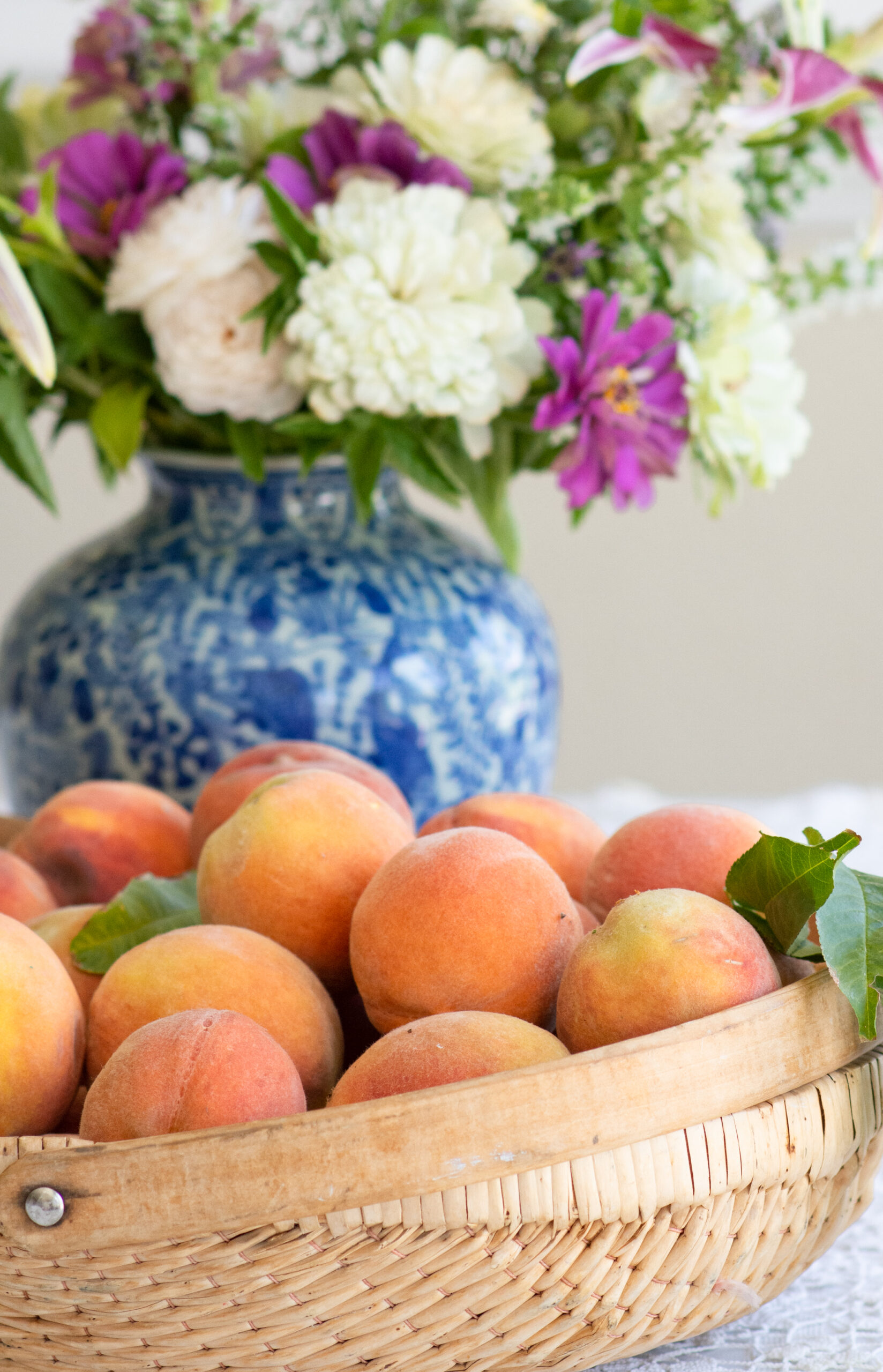 I harvested peaches, tomatoes, green onions, red and green beans, and basil from the garden.
I saved shower warm-up water and used it to water potted plants in the garden.
I spent some time organizing a couple of cabinets of toiletries and laundry soap supplies/cleaning tools (Scotch Brite pads, scrub brush replacement heads, etc.). I always find organizing to be a frugal activity to make our homes a better place to be without spending money. It also helps me to know how prepared I am for the coming/already started recession. I have decided to focus my purchases on filling any holes in my supplies, and have been and will continue to purchase items where I am low. With banks preparing for a crash and a crash being predicted, along with everything else going on economically (including our tri-city area still having some of the highest unemployment numbers in the nation), I feel it would be prudent to as be prepared as possible.
I was given apples from three sources, so I made and canned applesauce.
I purchased four pounds of strawberries at $0.33 a pound, an unheard of price!
I picked up more library books that my daughters had requested and combined that trip with picking up the strawberries to save gas and time.
I found free sheet music for a song my daughter wants to learn on the piano and printed it.
I enjoyed listening to my two favorite symphonies (Mahler's Symphony #4 and Dvorak's Symphony #9) on YouTube while I worked in the kitchen.
I ordered some dresses for myself from ThredUp using a 20% off code (they sell used clothing, so this makes it even cheaper). One is too small, so I will be returning it. I made sure to order something in black in my current size so that I will be prepared for a funeral if need be.
My husband finished making his (very heavy! About 800 pounds) small welding table. The metal was all given to him for free. He only had to buy wheels ($25) and paint ($20). He just needs to paint it. He has something that perfectly fits the space he has.
My husband and I cut his hair. He has only had three haircuts in our marriage; after that, he bought clippers and asked me to start cutting his hair. I've now been cutting his hair for twenty years. Just for fun, I did the math. If he had a $12 haircut with a $3 tip once a month, I would have spent $3600 on haircuts for him alone. We've always given our nine children haircuts at home and my husband has been cutting my hair since 2007, so the hair cutting supplies have saved us well over $10,000 as a family.
I spent some time going over our budget for the rest of the year. I regularly review three months at a time, but this year I'm looking further ahead.
What did you do to save money last week? (Comments appear below the suggested posts, so keep scrolling down!)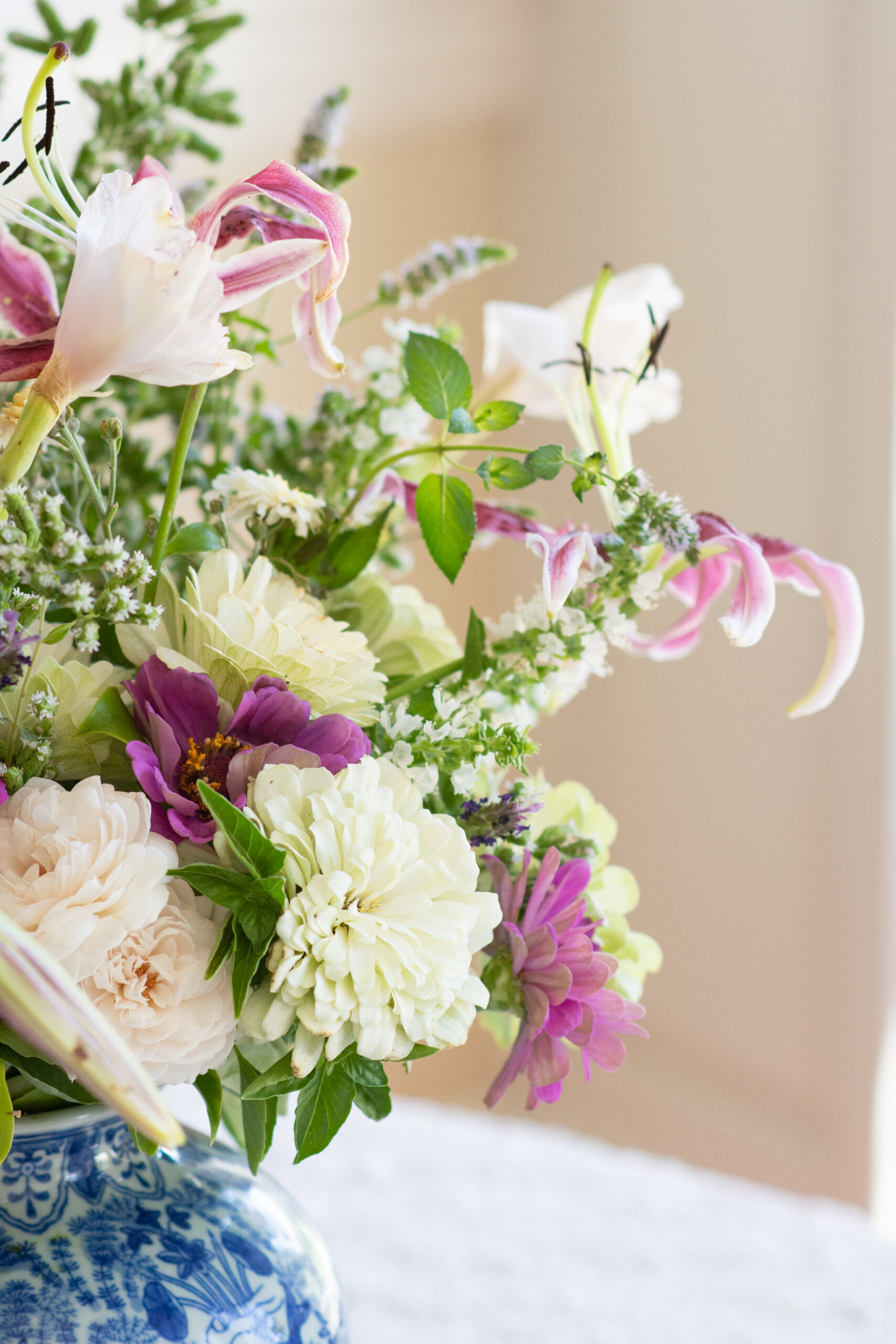 Please note: I made some changes to the website this weekend. Lots of things are in a different place, so be sure to look around! I'm still making changes, as some pages are looking a bit wonky after the update, and I have more changes planned, so please bear with me. Note that the menu bars have changed. You'll find some things under a different place than before, and I've brought a few posts to the forefront under the menu bars so that you can find posts that are rather pertinent right now during this unique period of time in the world.
With ever increasing unemployment, wages being cut, and the difficulty/impossibility of even going to work for many right now, I know there are many people who are struggling financially. I hope these new changes will make it easier for me to love and serve those who are struggling to make ends meet. Please share my website with those you know who could use some hope, encouragement, and inspiration right now!
Would you like to support my site?
 As an Amazon affiliate, I earn from qualifying purchases made through my links. This means that I earn a small percentage from ANY items you place in your cart and purchase within 24 hours after going to Amazon from one of my links (i.e., it doesn't have to be an item I have linked here). 
If you're going to be making a purchase from Amazon this week, I thank you for using my links to support this site!