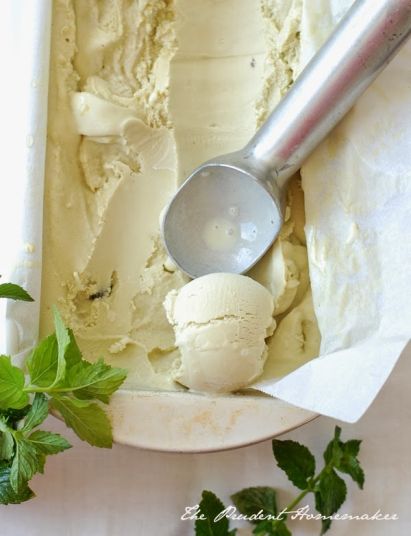 We celebrated Cyrus' birthday last week. There were a lot of fun details there, and it deserves its own post, but the simple things I did certainly should be part of this one. He wanted cheesecake, which I made for him. I made graham crackers and made a graham cracker crust for the cake as well.
I sewed a birthday bunting for him, using fabric that I had on hand and some ribbon that I had purchased at Michael's the week before.
I cut mint from the garden to make a batch of mint ice cream. I will be writing more on that in the details of Cyrus' birthday post, but I now plan to expand the mint area in my garden.
I cut and froze several quarts of peaches from the garden. The frozen peaches will be used in smoothies.
I canned 3 pints and 7 half-pints of seedless grapes from the garden. These will be added to canned fruit salads in the winter.
I used the seeded grapes from our garden to make grape juice, and canned 7 quarts of grape juice. I used
reusable canning lids
for these and the 3 pints of grapes.
We also enjoyed plenty of peaches and grapes fresh from the garden.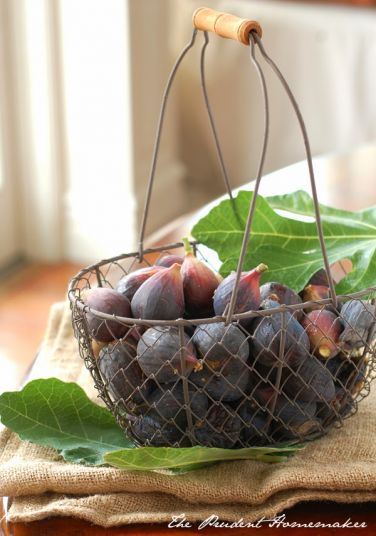 I picked Mission figs from the garden.
I cut two Armenian cucumbers and one zucchini from the garden. I hope to have more zucchini again in October; the plants are not flowering now as it is too hot. The cucumbers only make a few in the heat, but they are big (bigger than zucchini!) and thus go a long way. We enjoyed cucumbers in vinegar several nights with dinner as well as in
pasta salad
.
I used water from rinsing fruits for canning to water the potted trees. I also collected water from the air conditioner, though it has slowed down again to less than a gallon a day. I continued to collect water from the shower as well for the potted trees. With those three things, I had enough water for all of the potted fruit trees and plants.
I cut green onions, chives, and basil from the garden. I made pesto one night with the basil, and threw in a few small tomatoes from the garden.
I cooked a ham from the freezer and
sliced it for sandwich meat
.
I watched a few more episodes of Foyle's War for free on Hulu.
Back to school deals have just started here. Before I went shopping, I evaluated what I already had and saw that I would not need to buy as much of several items as I have in the past, as I still have quite a few things left from last year's purchases. I made a list of the school supplies I'll need. I picked up a few items last week on sale, and I will purchase a few more as they go on sale.
I also picked up a few toiletries while I was there, including a free bag of cotton balls. I used 3 $1 off printable coupons that were off the store brand (this was at Target). Two of those things had recently had the price reduced; one was more than $3 less than it had been, making my price 60% off the regular price after the coupon.The same store had a buy a container of mustard, get a free container of barbecue sauce for free, so I got both of those for the cost of the mustard. I took reusable bags with me and thus received 10 cents off my total.
While I was there, I also refrained from using a few more store coupons on store-brand items, because they were not on sale. I expect I'll be back at that store as the back to school sales continue, and there is a chance that those items will go on sale during that time, so I will look to see if I can use them then. The coupons don't expire for a month, so I'll wait and watch to see if I can get a chance to purchase store-brand items on sale with a coupon at a later date.
What did you do to save money last week?